COVID-19 pandemic presents unique barriers for medical school applicants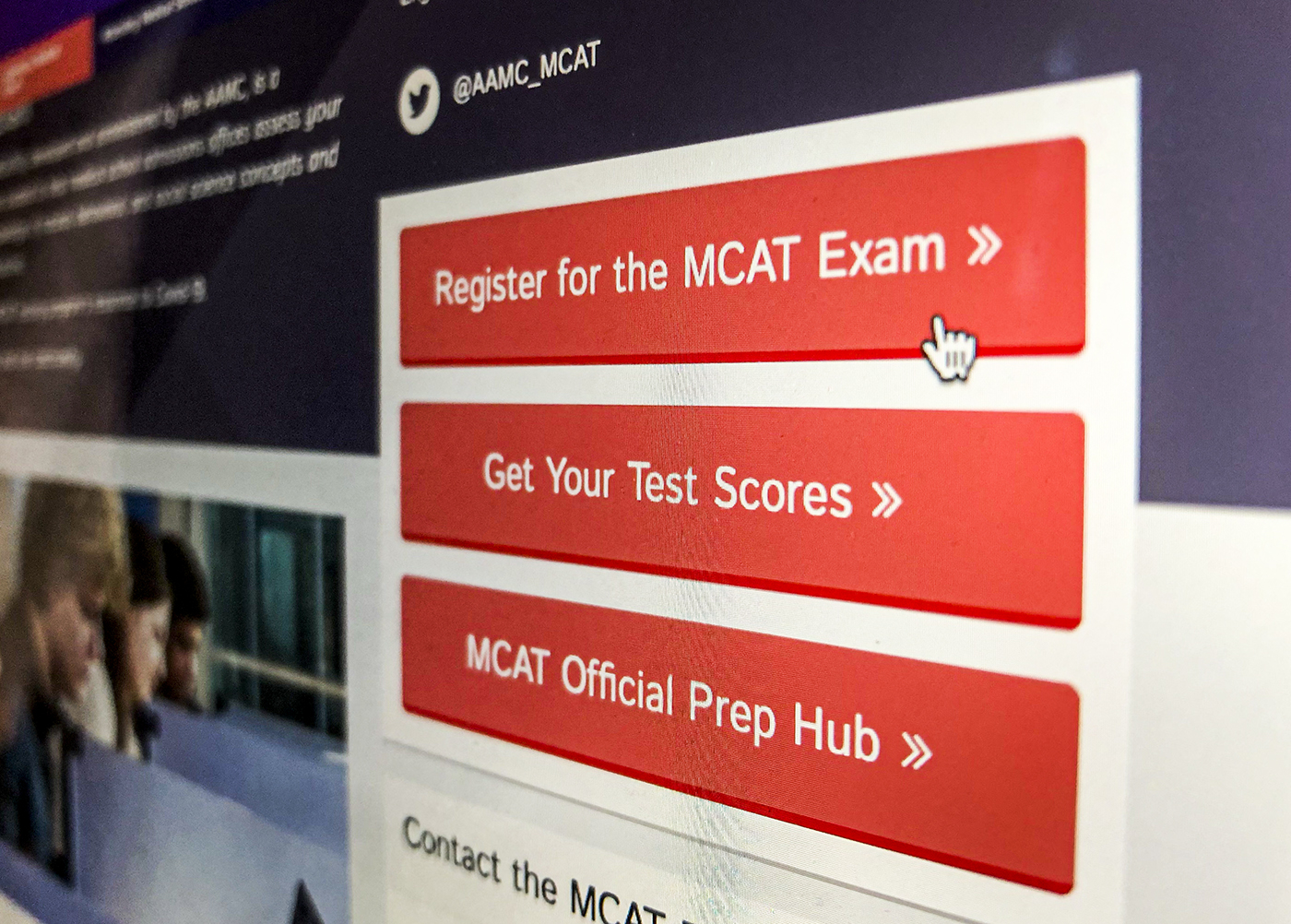 The COVID-19 pandemic has created more difficulties for medical school applicants by affecting their standardized testing and extracurricular activities. (Kanishka Mehra/Photo editor)
Prospective medical school students said the COVID-19 pandemic has added a layer of uncertainty to the medical school application process.
Students said many of their extracurricular and research activities were either canceled, postponed or moved to an online platform. The Association of American Medical Colleges also canceled the Medical College Admission Test, which is required for admissions at most medical schools, between March and May because of the pandemic.
"It's pretty clear to say that (COVID-19) has affected a lot of my extracurricular activities, mainly in things like volunteering or experiences in the clinical settings," said Hubert Tang, a medical school applicant and a fourth-year math and physiology student. "Considering the ongoing pandemic, a lot of hospitals or programs have to be postponed."
The COVID-19 pandemic affected research and clinical work, said Tejas Patel, a third-year biochemistry student and a medical school applicant.
Patel said all of his extracurricular activities paused or went online. He added that he is not able to go into his research lab because the lab limits the number of people who can enter the lab at a time.
Patel also said he cannot attend his normal Care Extender shifts at the hospital, and the program offered few virtual volunteering opportunities.
Tang added that medical school applicants need to research how medical schools respond to COVID-19.
"I've heard some students mention how they feel some schools are pressuring them into volunteering in high-risk areas, while others are more concerned about the safety of students," Tang said in an emailed statement.
According to a survey conducted by Kaplan, a test preparations company, 93% of surveyed medical schools have taken steps to make their admissions process more flexible for applicants, said Petros Minasi, the director of premedical programs at Kaplan.
Jennifer Lucero, associate dean for admissions at the David Geffen School of Medicine, said in an emailed statement that the school is allowing applicants to take the MCAT later in the admissions cycle. The school also conducted interviews virtually and modified its holistic review process to take into account that extracurricular activities, such as community service and research, may have been affected by the pandemic, Lucero said.
Minasi added that any accommodations will not make medical schools easier to get into.
"They are making the accommodations for everybody," Minasi said. "So, it's not like a free ticket."
Despite the challenges he faced during this application cycle, Patel said that COVID-19 has reinforced his decision to pursue medicine.
"Witnessing what physicians, nurses and the healthcare workers had to endure in the initial phase of the pandemic was very saddening to see," Patel said. "But the resilience and unwavering commitment to help as many patients as possible while putting their own life on the line was inspiring and helped reinforce my decision to pursue medicine in the future."
Tang said in the email he feels inspired but frustrated at the prospect of working in medicine during the COVID-19 pandemic.
"I have a stronger conviction to become a doctor now given how vital their role is in containing this pandemic and that most people generally do value healthcare workers," Tang said in the email. "However, I feel it is also a bit frustrating to see certain people ignoring safety guidelines and the advice of doctors."