The Quad: Gender-nonconforming fashion gives students opportunity for self-expression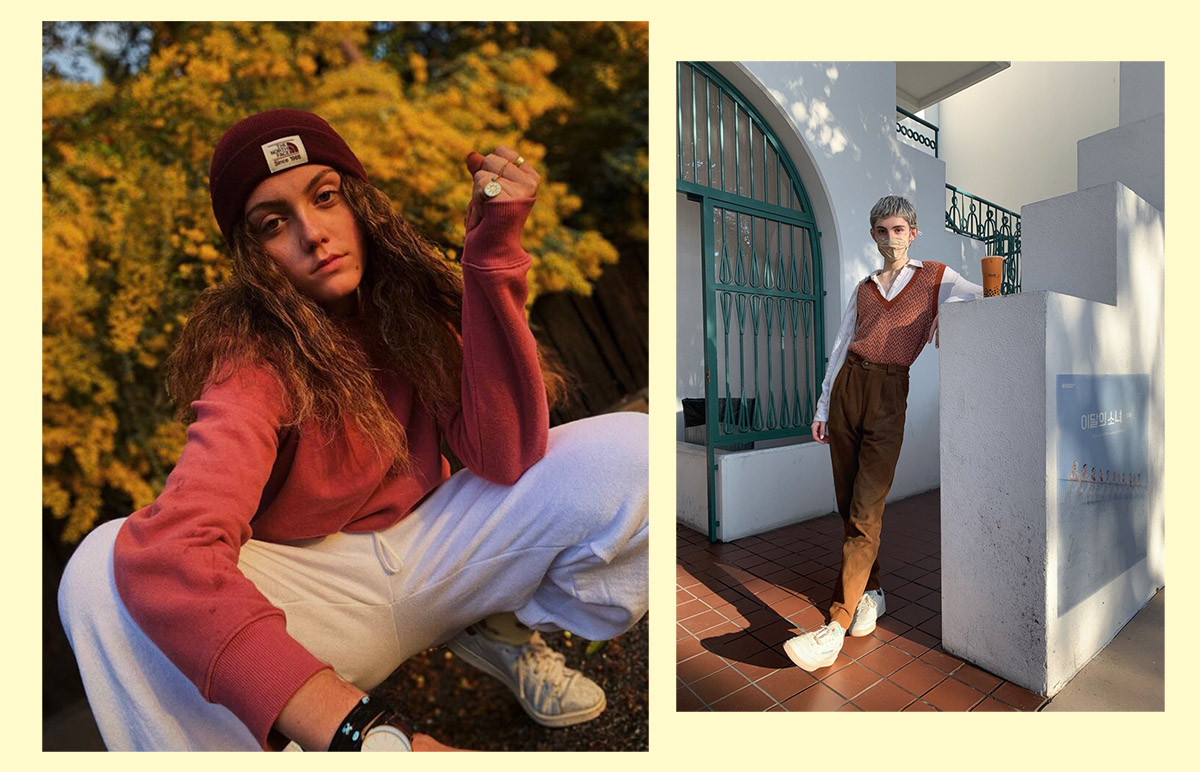 Some Bruins express their individuality with gender-nonconforming fashion, while also challenging gender norms. (Left to right: Courtesy of Soraya Saghbini, Courtesy of Ryan Ohlinger)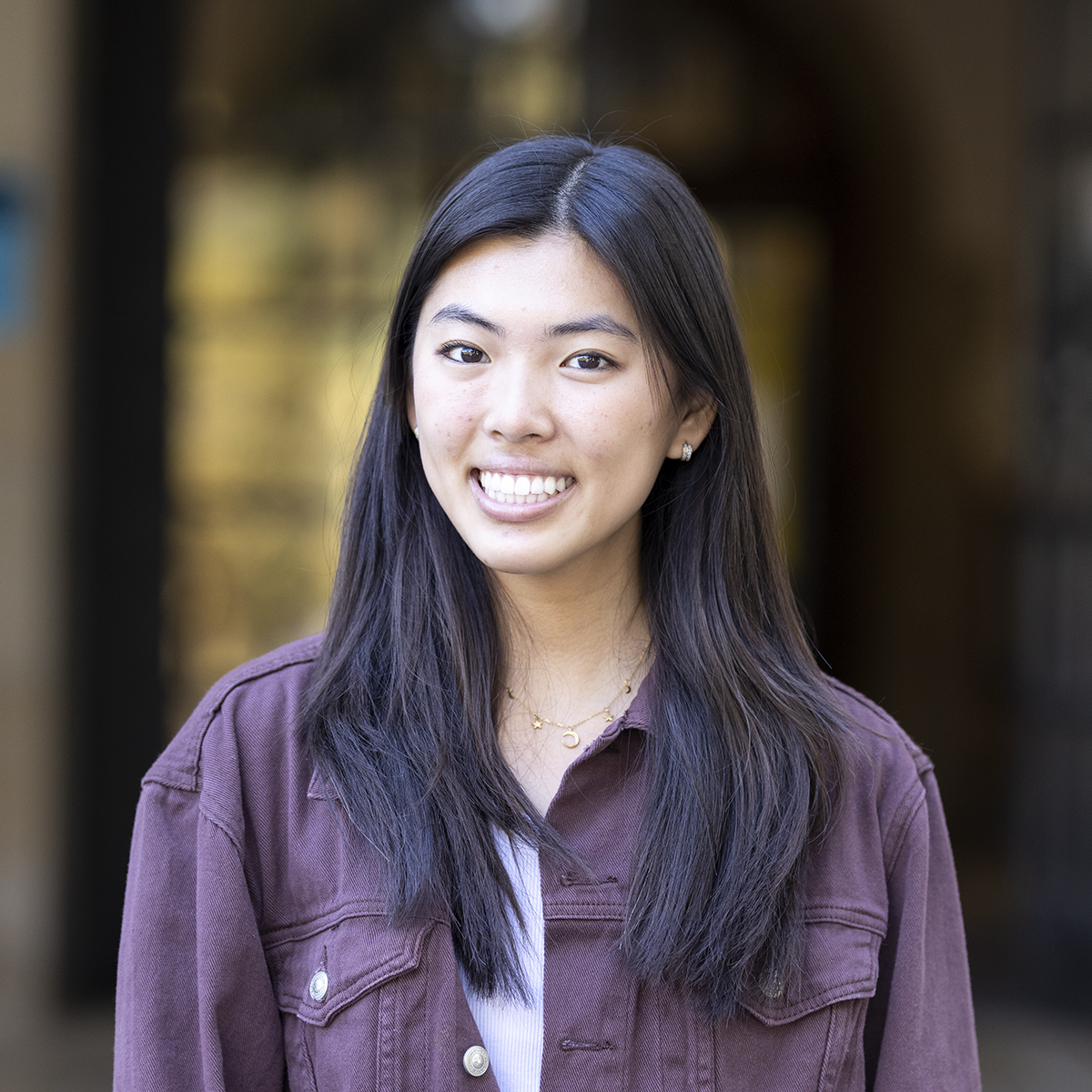 Though many soon-to-be-parents applaud pink or blue smoke, a counterculture has emerged to challenge gender binary traditions. From boxy blazers to colorful crop tops, many Bruins are using gender-nonconforming fashion as a vehicle of self-expression.
Experimenting with fashion using nontraditional labels is especially prevalent in younger generations, according to a report from the J. Walter Thompson Intelligence Innovation Group.
Second-year astrobiology student George Vetushko said his personal style evolved over the years, transitioning from wearing gym shorts in high school to tube tops and patchwork denim in college.
"I think that something beautiful about fashion in general and my fashion is that it constantly can evolve and that it can grow," Vetushko said. "No individual fashion item has any gender in any form … but society still treats fashion that way, so just existing as a person with an androgynous taste I think is a statement."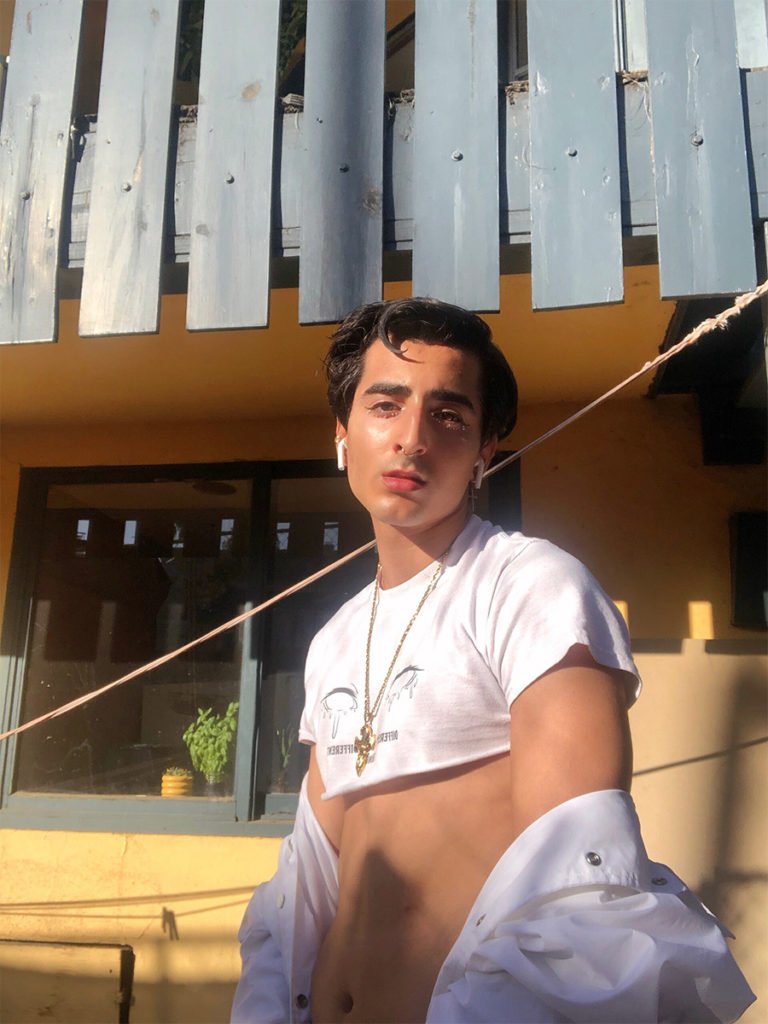 Third-year biochemistry student Soraya Saghbini lived in the United Arab Emirates when she was younger, where she said she wore baggy, less revealing clothing out of respect for the religious culture there.
"I had a very tomboy style," Saghbini said. "I would always take my dad's clothes when I was younger, and I guess it makes me feel powerful in some way."
For many students, moving to a diverse and fashion-forward city like Los Angeles is a chance to experiment with gender-nonconforming fashion.
"Being surrounded by people in LA who are always so up to date with fashion and always wearing very intriguing and new styles definitely has helped me develop a more distinct style," Saghbini said.
Though gender-bending fashion is not exclusive to people of a specific gender, sexual orientation or other forms of personal identity, according to the New York Times it is a common form of expression in the LGBTQ+ community, where gender rules pertaining to fashion are flexible and open to numerous interpretations and customizations.
"I think people really underestimate the power and importance that lies in fashion and expressing yourself in the way that you want to," said second-year statistics student Ryan Ohlinger. "Pushing those boundaries and allowing space for people who are gender-nonconforming or nonbinary, etc., to explore is really important."
Well-known celebrities like Conan Gray, Ezra Miller and Amandla Stenberg, who are not afraid to present their identities through gender-nonconforming fashion, currently influence younger generations. Vogue's December issue featuring Harry Styles in a ruffled dress caught many by surprise this past month.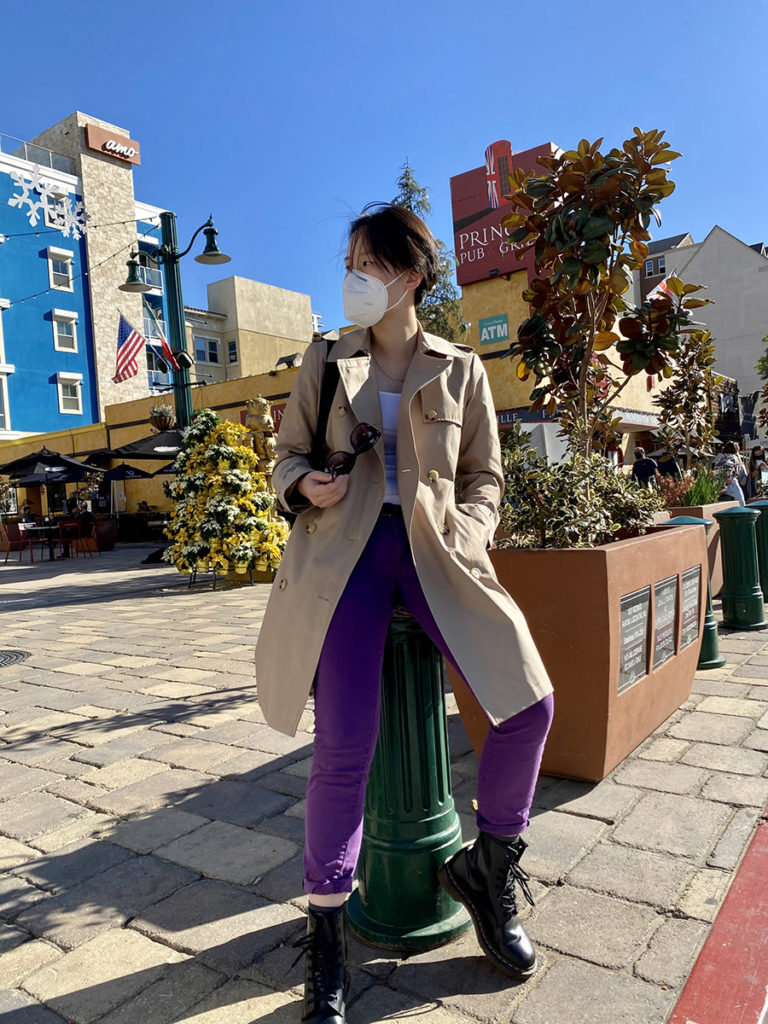 Second-year business economics student Fanny Huang said she has drawn much of her fashion inspiration and confidence from mainstream celebrities.
"A lot of people like Harry Styles and K-pop idols break the gender norms in terms of what is quote-unquote allowed in society," Huang said. "Seeing them do it is a lot more freeing for others and for myself."
Mainstream celebrities may be modern-day icons for resisting gender stereotypes, but pioneers of androgynous fashion, like Prince and David Bowie, embraced gender-nonconforming styles when it was less widespread, according to The Virginian-Pilot.
Many of these icons, like Little Richard and Freddie Mercury, were people of color. In solidifying the status of gender-bending fashion as a valid cultural trend, these racially diverse icons also set in motion people of color's influence in nontraditional self-expression. Today, figures like Keiynan Lonsdale and Indya Moore represent this practice.
Despite the major influence of these pioneers, there is still stigma surrounding gender nonconformity.
Third-year psychology student Cole Autumnfelt grew up in Chicago where he was surrounded by people who influenced and supported his interest in fashion – but he recognizes this is not the case for everyone.
"So many people carry so much hardship and trauma from trying to navigate their thoughts and feelings on gender and expression in what would be a toxic environment," Autumnfelt said. "It's so important to cultivate that sense of self and being comfortable … and not let kids at such a young age think that they immediately see and know what each gender is, and what it has to be and how they have to operate."
Ultimately, nonconforming fashion steers away from stereotypes and focuses more on individuality – by disregarding gender bounds, people from all backgrounds can use fashion as a means of expression without restrictions.
"There's an idea that experimenting with gender-nonconforming fashion is limited to nonbinary people or gender-nonconforming people," Ohlinger said. "But I feel like we're moving towards anyone of any identity, cisgender or not, can experiment with clothing however they want."
Pak is the 2021-2022 assistant Quad editor. She is a second-year English student at UCLA. She was a 2020-2021 Blogging contributor.
Pak is the 2021-2022 assistant Quad editor. She is a second-year English student at UCLA. She was a 2020-2021 Blogging contributor.