The Quad: Art can be a form of activism in an age of political turmoil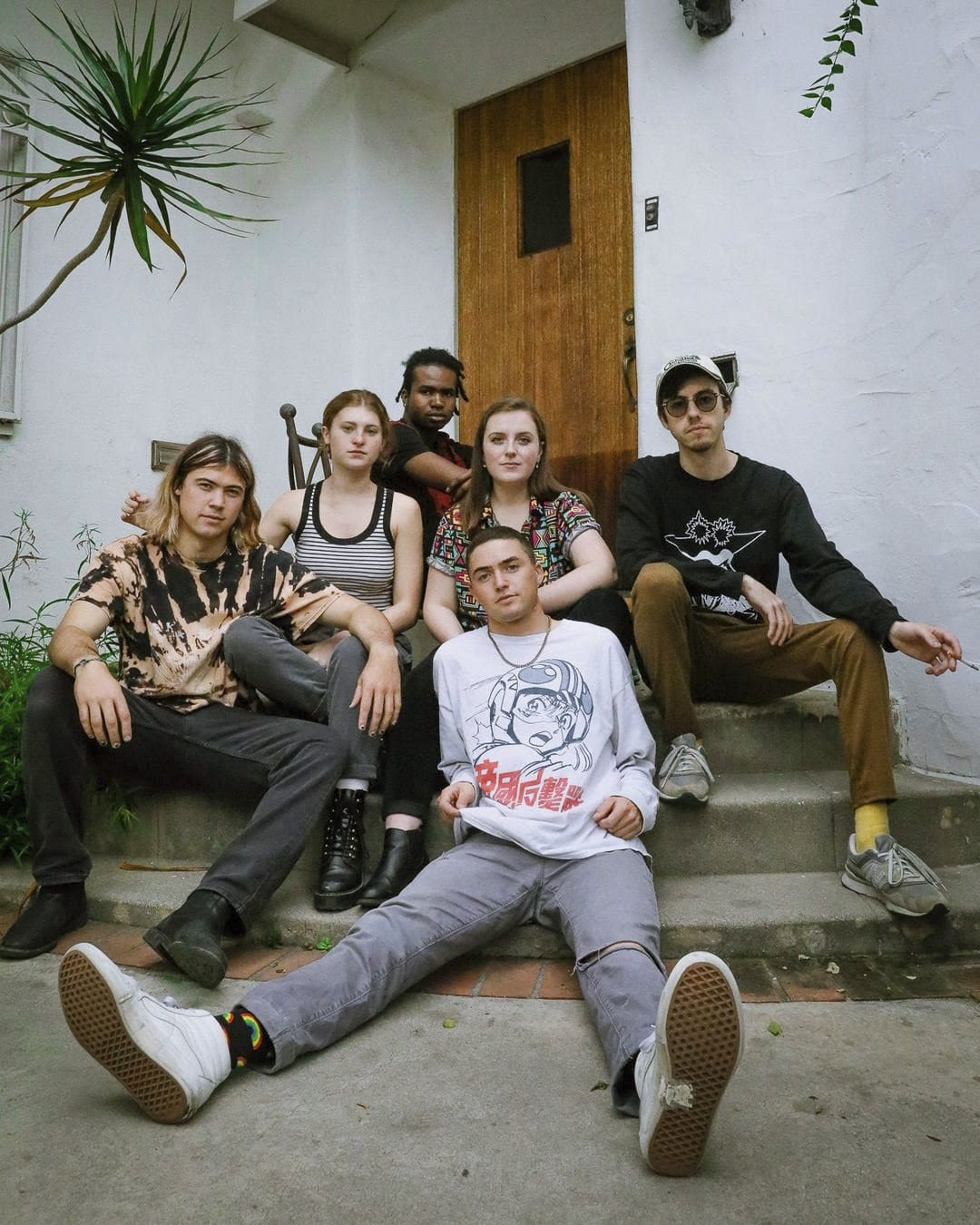 Fifth-year student Simon Hirschfield said he and his bandmates enjoy adding political twists to their music. (Courtesy of Simon Hirschfield)
Finding your voice within overflowing social media feeds can be tough — but for some Bruins, art has been the perfect way to express both their individuality and political opinions.
In the past few years, students have seen polarizing elections, racial justice movements, battles over reproductive rights and more. Instead of finding stress in these situations, some Bruins have poured their energy into artistic mediums in order to educate and engage their peers.
Fifth-year environmental science student and guitarist Simon Hirschfield is no stranger to broadcasting his views with his bandmates. Hirschfield's psych-rock band Dark Dazey composes witty, satirical and subtly political musical scores around topics of social justice.
Dark Dazey recently released a reworked cover and music video of Wade Kelley's "NRA" as a social commentary on gun control.
"My whole life I've been … very much about gun control," Hirschfield said. "No one should have an AR-15 and be able to shoot up a music festival. So when I heard this guy, Wade Kelley, singing the song, immediately I was like, 'It'd be sick if we covered that song.'"
Hirschfield said including his political views in his music has become second nature for him.
"I think that the music and the art that I have gravitated towards my whole life … has had an opinion," Hirschfield said. "Great art and great music, not all the time but a lot of the time, has some sort of opinion."

Hirschfield's point may be right. John Lennon's "Give Peace a Chance," Bob Marley & The Wailers' "Get Up, Stand Up" and Bruce Springsteen's "Born in the U.S.A." are only a few of many iconic songs written in protest of social or political injustices.
Though it can't be blasted through an amplifier, visual art can be just as loud.
Third-year world arts and cultures student Blaze Bautista said she began making political art after the 2016 presidential election. In 2020, Bautista has focused a majority of her activism on amplifying important figures in the Black Lives Matter movement, such as Breonna Taylor and Jacob Blake.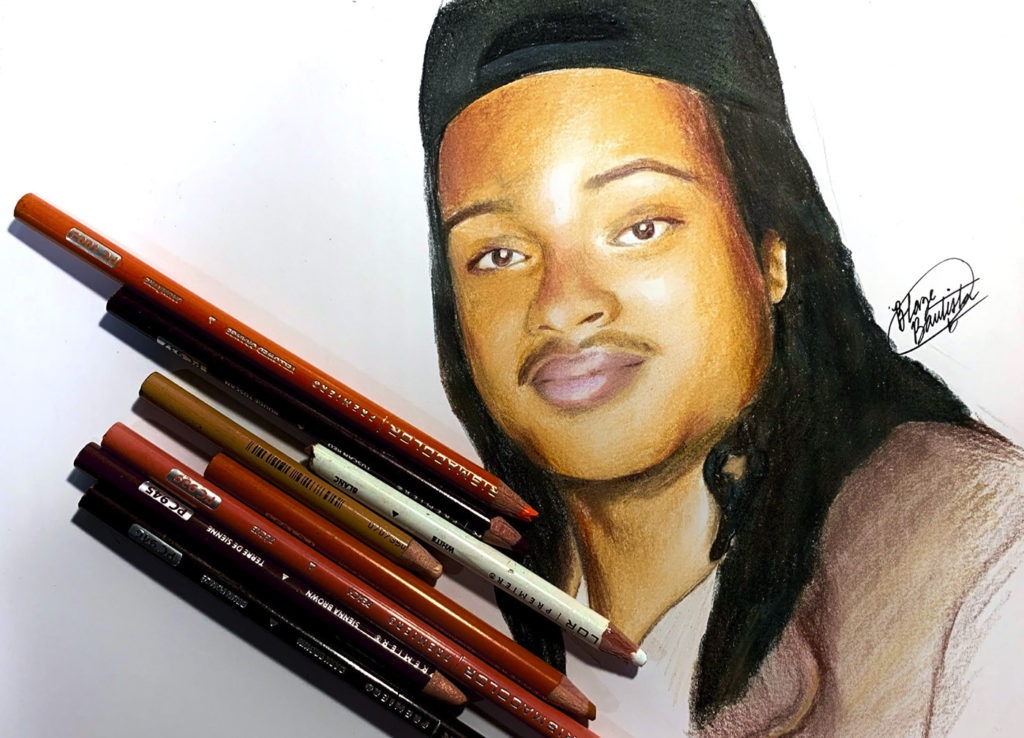 From realistic portraits of Martin Luther King Jr. and Ava DuVernay to an acrylic satire of the anti-abortion rights movement, Bautista said she is very intentional about the matters she chooses to amplify.
"I really wanted to bring art and activism to more students … and use my eye for portraiture in a way that was contributing to some kind of a larger message," Bautista said.
[Related: Creators turn to art as a form of activism to support Black Lives Matter movement]
Through her workshop, Activist Self-Portrait Making, hosted by Arts Engagement at UCLA Residential Life, Bautista said she hopes to lead her fellow Bruins in tapping into their creativity in order to become more thoughtful and influential activists.
"Rather than just speaking at someone, … I like to use art making, educational tools that will allow people to more understand the concepts that are being discussed," Bautista said.
Third-year psychology student Anya Ireson-Janke has also turned to activist art after rediscovering her childhood passion for painting during quarantine.
According to Ireson-Janke, the dually beneficial nature of activist art makes it all the more constructive. In order to educate the viewer using a thought-provoking, sometimes emotionally charged piece, an artist must understand the topic well enough to synthesize a clear representation.
Ireson-Janke's recent work is a pointillist depiction of President Donald Trump smoking marijuana, titled "Racism in Marijuana Illegalization." She said her process and motivations for making the piece lie in her desire to shed light on the legal history of marijuana and its hypocritical bias against minorities, as well as to educate herself.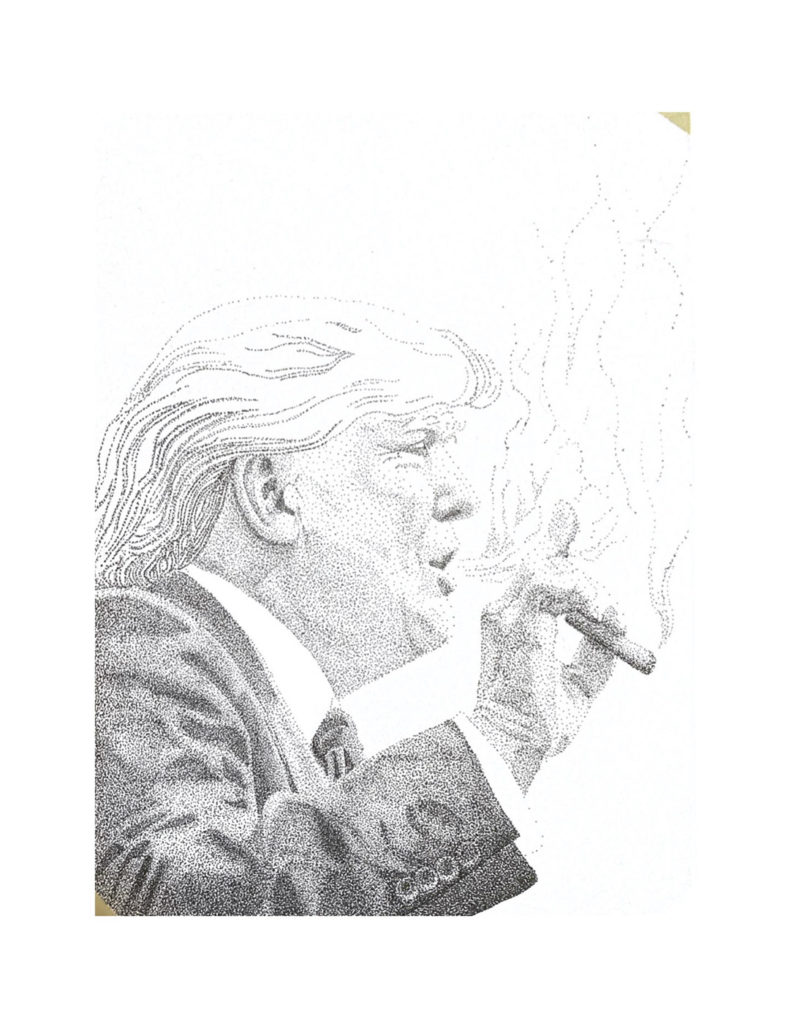 Since then, she's gone on to help start and lead the Artistic Activism Coalition, a student organization that promotes advocacy through art by providing a space to display and uplift students' creations.
Consumable and reproducible, visual art and music can be effective ways of reaching a broad audience of young people and eligible voters.
Additionally, the pandemic has allowed artists such as Hirschfield, Bautista and Ireson-Janke, to reach a more active audience online. According to a Kantar report, social media platforms, like Facebook, Instagram and WhatsApp, have seen a 61% increase in engagement during the pandemic.
Ireson-Janke said the 2020 presidential election might be another reason for the rise in young people engaging in online activism. With social media and digital art tools, the third-year said making and sharing art is easy now.
With the accessibility of viewing and showcasing activist art on social media, Bautista said people, especially those from disadvantaged communities, can present political opinions and experiences that are distinct from what popular media broadcasts.
Student organizations such as Arts Engagement Network at UCLA and the Artistic Activism Coalition have made it their mission to give Bruins, regardless of artistic background, a platform to speak out about issues they find important.
"I think people are finally starting to realize how important politics are in our daily lives," Ireson-Janke said. "It has impacted both the number of people who value artistic activism and people who are making activism art."
Bruins, recognizing their potential for agency, took with paintbrushes, microphones and pens to the frontlines of the battle for change.