Daily Bruin alumna Anne Stern Berkovitz remembered for her love of learning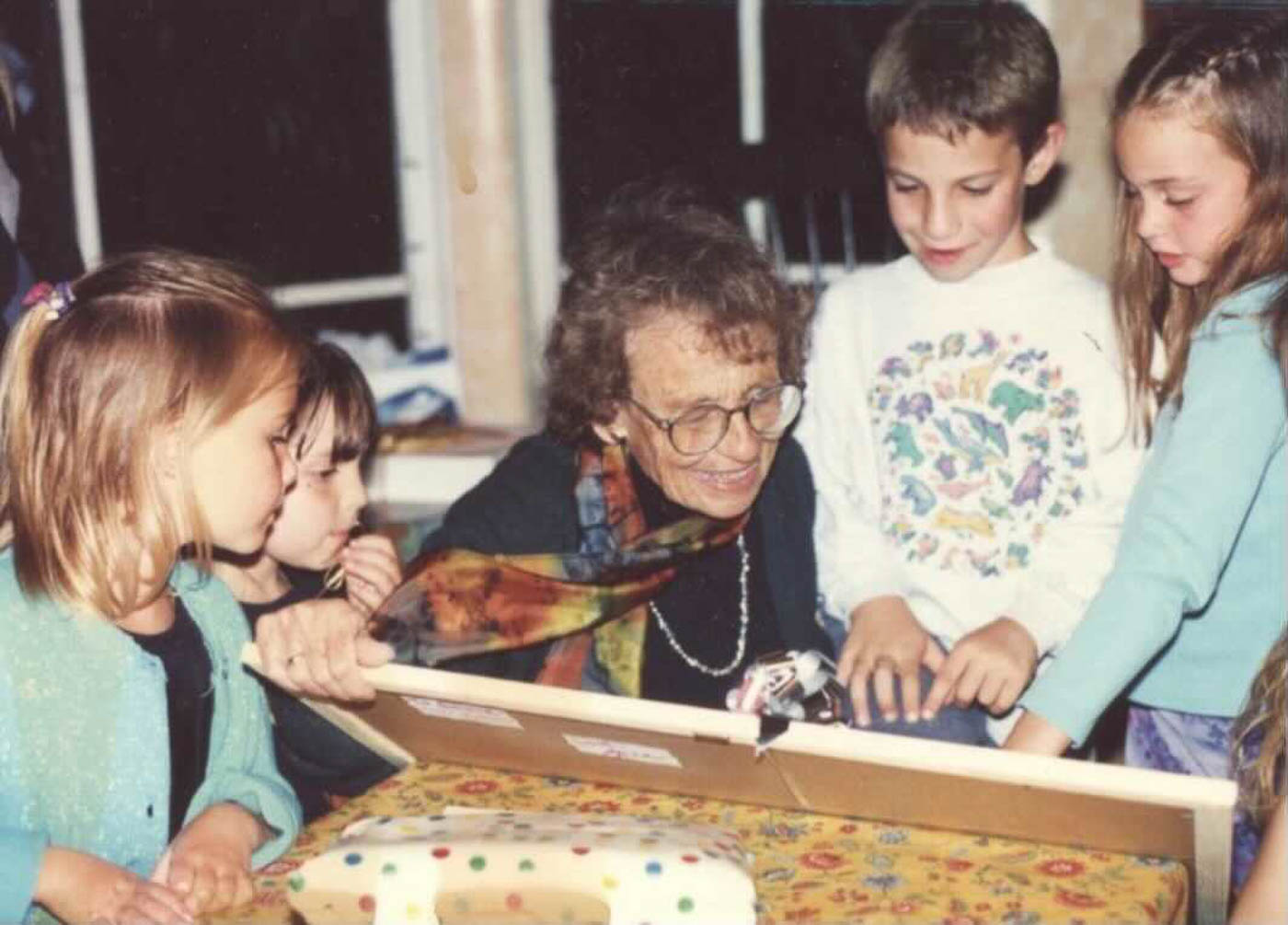 Daily Bruin alumna Anne Stern Berkovitz passed away Nov. 4 at the age of 94. (Courtesy of Simone Berkovitz)
Daily Bruin alumna Anne Stern Berkovitz had a lifelong engagement with UCLA.
Anne, who also escaped from Nazi Germany as a child, died peacefully Nov. 4 at the age of 94. She is also remembered for her engagement with the Los Angeles community and love for learning.
Anne graduated from UCLA in 1949 as an undergraduate student and again in 1980 as a law school student. She was a former editor, editorial board member and managing editor for The Bruin and often spoke about her time at the paper, said Glenn Berkovitz, her son.
Kerckhoff Hall, which houses The Bruin's newsroom, was special to Anne, Glenn said. During her time at The Bruin, Anne's reporting included the end of World War II and a performance at Royce Hall.
After graduating UCLA in 1949, Anne attended the Columbia University School of Journalism. She later went on to report for the Los Angeles Times.
Anne and her husband Irving Berkovitz raised their family of five in Westwood. Irving also taught at the UCLA Neuropsychiatric Institute.
"I grew up two blocks from UCLA," Glenn said. "We would often go up to cultural events up there. We are connected to UCLA all our lives."
As a child, Glenn said Anne helped him and his siblings with their writing. Sometimes, he added, she would help him type his school papers.
Anne, Irving and her children lived in Westwood from 1962 to 2011.
Anne also helped her grandchildren with their writing. She instilled in them the value of education and encouraged them to learn, said Casey Berkovitz, her grandson.
"She's kind of sarcastic at times," said Simone Berkovitz, Anne's granddaughter. "And she is super funny, often arresting people for grammar."
Glenn said he left Anne and Irving for college with his two siblings. Even then, the Berkovitz household was never truly empty because it frequently hosted dinners for UCLA students and professors, Glenn added.
At the age of 51, Anne returned to UCLA as a law student and earned her J.D. But Glenn said he believes Anne didn't attend law school to become a lawyer – he said he thinks she attended law school just to learn.
"She was looking for the next thing to do," he said. "She had a very analytical mind. Maybe she had always imagined trying it. "
Anne made a new circle of friends during her time at law school, most of whom were younger than her, Glenn said. Two of his high school friends were her classmates, he added.
Susan Lewis, who was Anne's classmate and one of Glenn's friends from high school, said Anne would cross her fingers for an earthquake to cancel their final exams.
"She was very funny and extremely smart," Lewis said. "She was just a pleasure to have around."
Casey added that Anne knew how to stay in touch with people.
"She was always seeing people to get coffee, meet them for a movie or a show," Casey said. "There are a lot of friends in our lives who I met because she introduced me to them."
Outside of UCLA, Anne was also a part of the Westside Democratic Club, Beth Shir Shalom temple in Santa Monica and volunteered at The J. Paul Getty Museum.
"I did really love going with her and seeing her at The Getty," Casey said. "She exposed me to a lot of things that I might not have learned about otherwise, whether that was languages, art or culture."
Anne is survived by her three children and five grandchildren.