Alumnus to strike new note in upcoming debut bedroom-pop album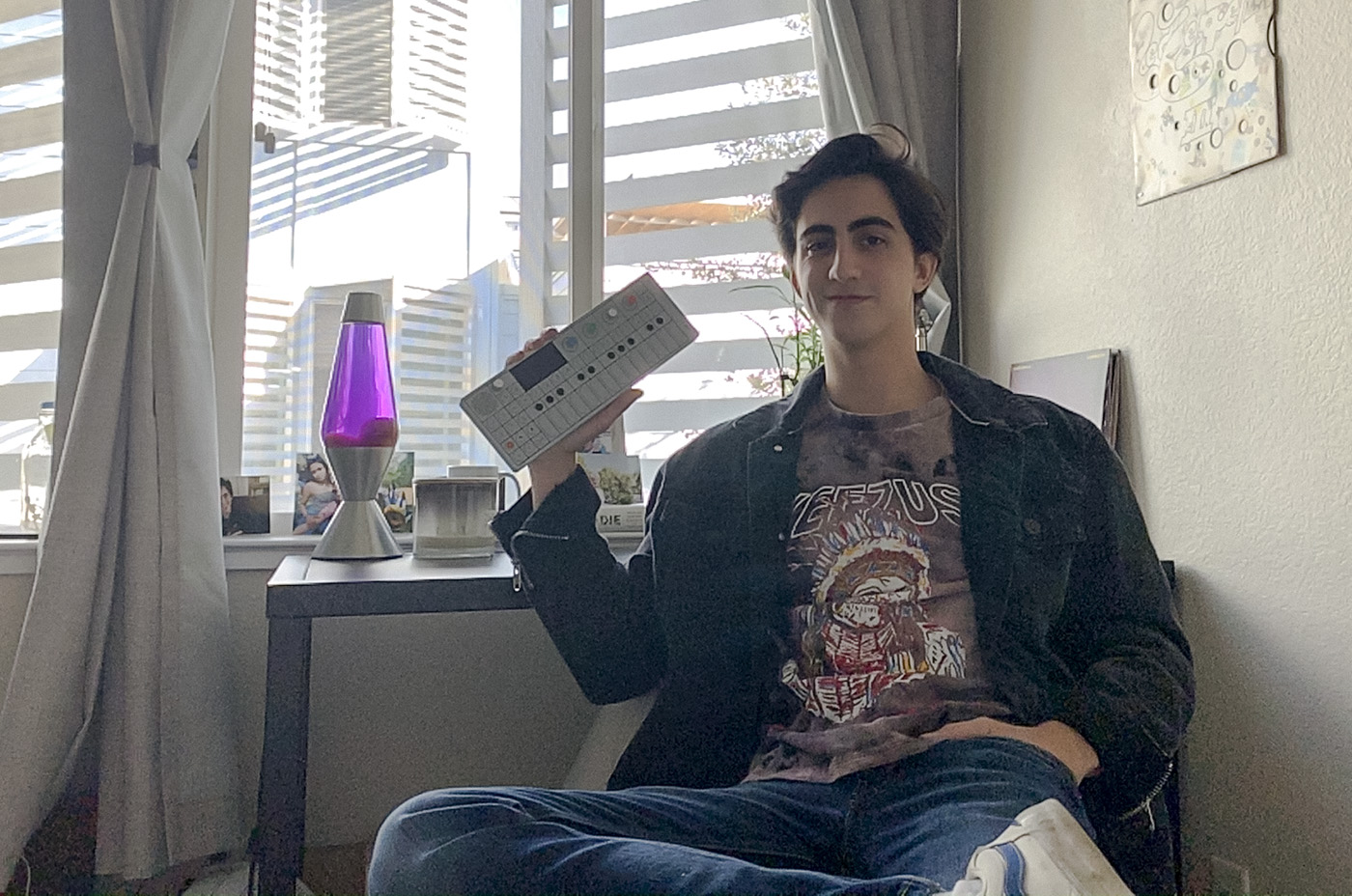 Alumnus Austin Clarizio is preparing to release his debut album by the end of the year, with the intention of expanding his discography of bedroom pop. (Ashley Kenney/Assistant Photo editor)
Austin Clarizio is prioritizing musical passion through his production of bedroom pop.
While making music independently on his computer, the alumnus released his EP "I Don't Care" in late August and is planning to release a debut album at the end of this year. While at UCLA he pursued a degree in biology, Clarizio said he has always had a passion for making music. Since he was mostly taking STEM classes, Clarizio was always seeking out artistic classes to supplement his science-filled course load and realized that he wanted to pursue his longtime goal of writing songs and producing for other artists.
"I feel (songwriting is) a very natural form of expression to me," Clarizio said. "I've been doing (it) for years and years at this point – writing songs is just my favorite thing to do."
Clarizio began experimenting with music at the beginning of high school when he and some friends created a cover band that played classic rock songs at local pizza places and other small venues. Back then, Clarizio said he didn't play any instruments and was exclusively a vocalist. But after the band separated when he was 16, Clarizio said he decided to pick up the guitar in order to explore writing original music.
"I took lessons, I was so motivated, and I just wanted to learn (the guitar) as quick as I could," Clarizio said. "Since then, it's just been developing my own personal style through just playing around and finding things I like to do."
[Related: Alumna takes on dark pop genre in her self-produced debut EP, music video]
When he transferred to UCLA, Clarizio started dabbling with music recreationally, joining a music club that met and played together weekly. However, it wasn't until his final quarter at UCLA when he took a music production class with lecturer Adam Moseley, that Clarizio said he was truly able to delve deep into the music industry. Over the course of the class, Moseley said that Clarizio sent him original songs that were in progress, and Moseley would listen and provide feedback. Eventually, with Moseley's guidance, Clarizio released his second single "I Don't Care," on Jun. 27.
While getting involved with music recreationally, Clarizio said he was also spending a lot of time exploring his interest in science, taking mostly STEM-related courses. However, he said studying in STEM and creating music are two completely separate aspects of his life. As he's gotten older, Clarizio said he's wanted to take the music aspect of his life more seriously because of the confidence boost by Moseley that pushed him over the edge, encouraging him to release music rather than just keep it stored on his computer. At the present moment, Clarizio said music has taken priority.
"Academically, I've always excelled in math and science and that was my interest going into college," Clarizio said. "But I've sort of found along the way, this other underlying passion (for songwriting), so it just ended up being two sides of a coin."
Through developing his passion for music, Clarizio has also honed his music-making process, which he said is very independent. Clarizio records, writes and mixes all of his own music alongside creating his own cover art. When it comes to songwriting, the first thing Clarizio said he does is strum the guitar, which then evolves into a melody and typically the lyrics are the last thing to write. His creative process ties in with the umbrella term of bedroom pop, in which artists like Clarizio craft intricate pop songs within the confines of their own bedroom.
[Related: Alumna navigates death, grief and the afterlife in self-produced debut EP]
Although Clarizio creates all of his music by himself in bedroom-pop style, he said with his upcoming debut album he will work with Jake Allard, one of his old friends turned music collaborator. With the album being more guitar-centric – as opposed to previous keyboard heavy releases – Clarizio said he is bringing in Allard, who has played the guitar since he was young, to give off a different energy as a guest guitarist.
With the final product, Clarizio said the overall goal of his first album is to put out a more diverse array of tracks and cohesive body of work while keeping to his punchy and concise tracks that span less than three minutes. Currently, Clarizio said he is working on establishing his presence on social media and has created his first-ever Instagram account in order to start promoting his album at the end of this year.
While creating music independently can be a daunting and time-consuming process, Clarizio said he is no stranger to managing the processes after originally having to balance challenging schoolwork on top of his passions at UCLA. Looking toward the future, Clarizio said he hopes to continue the journey he has embarked on with his EP and advance his growing career through his upcoming debut album.
"(Recording music) is quite a lengthy process, but always at the end of my day, playing guitar or writing a new song, it's a sort of therapy for me anyway," Clarizio said.