Students unable to vote in 2020 election share thoughts on outcome, president-elect

Michaela Kim (pictured left), Areli Gonzalez (pictured second to left), Arsh Gupta (pictured second to right) and Oscar Basuyaux (pictured right) said they were relieved when they discovered former Vice President Joe Biden became the president-elect of the United States. Some said they have hope for a better life in the U.S. (From left to right: Kari Lau/Daily Bruin senior staff, courtesy of Emily MacInnis, Kari Lau/Daily Bruin senior staff, Kari Lau/Daily Bruin senior staff)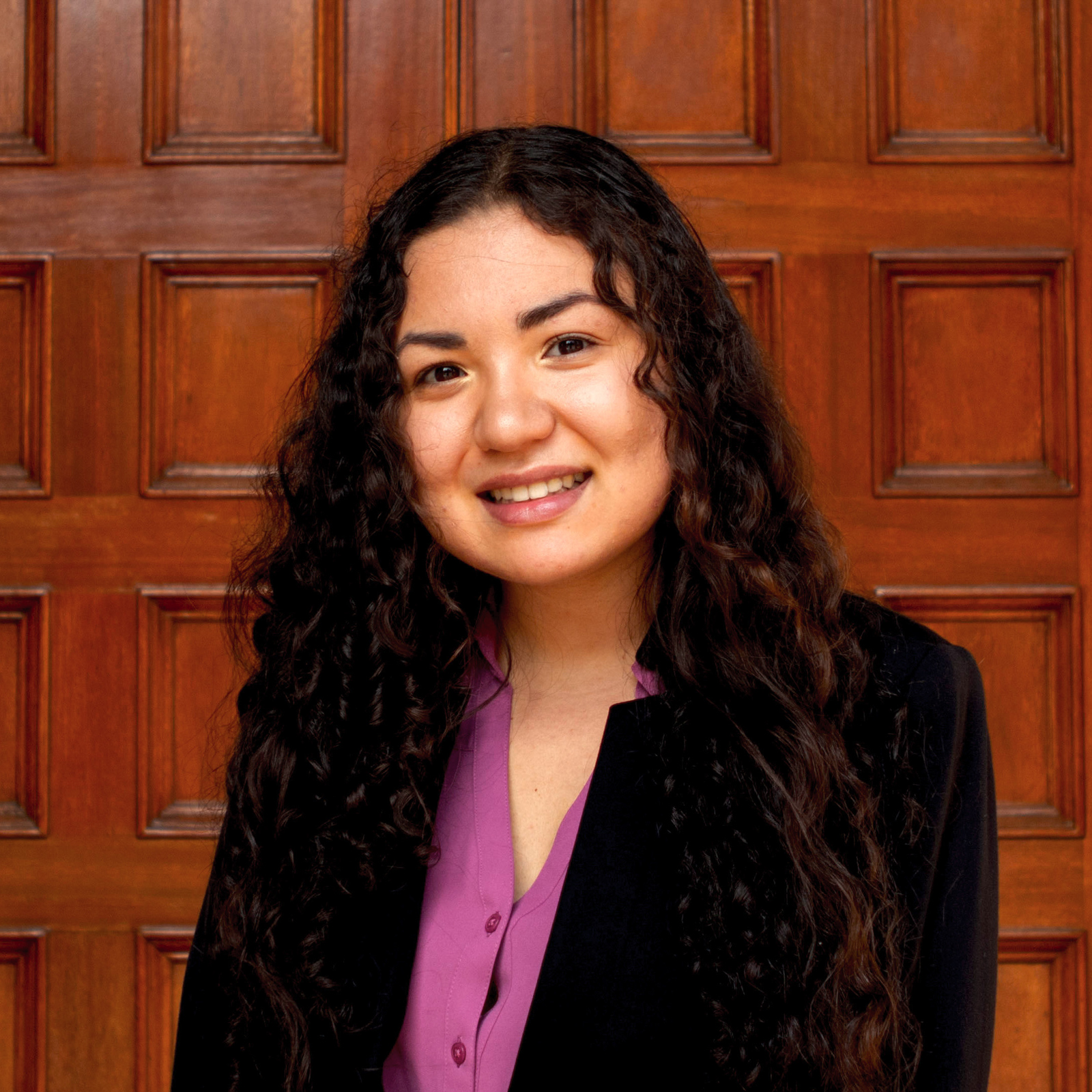 Areli Gonzalez danced with joy when she heard former Vice President Joe Biden became the president-elect of the United States.
The fourth-year psychology student, a Deferred Action for Childhood Arrivals program recipient, said she celebrated with her parents and posted the news on social media.
Several noncitizen students said they felt hopeful about their lives in the U.S. because of Biden's projected victory in the 2020 presidential election.
News organizations, including The Associated Press, Fox and The New York Times have named Biden as the president-elect. The AP has not called the presidential race in Georgia, North Carolina and Alaska as of Nov. 7.
Gonzalez said she felt President Donald Trump's rhetoric perpetuated negative perceptions of immigrants, and she feared a second term with him. As a result, Gonzalez said she felt uncomfortable sharing her citizenship status for fear of judgement.
Now that Trump will likely leave office, Gonzalez said she feels more comfortable living in the U.S. as an immigrant. But she said she is still protective about revealing her immigration status and hopes Biden will look out for DACA recipients.
"It's not over," she said. "As someone who is ineligible to vote and … has DACA, … I want DACA to be a path to citizenship."
Arsh Gupta, a third-year applied mathematics and economics student from India, said he felt hopeful about his status as an international student in the U.S. because of Biden's victory.
Gupta said Trump's policies directly impacted him and other international students. For example, a directive in early July from U.S. Immigration and Customs Enforcement that required international college students to leave the U.S. if all their classes were online in the fall put international students under a lot of stress, he said. The federal government rescinded the policy mid-July.
"International students have always been on the edge as to what's going to happen now, or for our future prospects in this country," he said. "(ICE's policy) just made everyone really worried about what (Trump) was going to do later on."
Oscar Basuyaux, a first-year pre-business economics student from Morocco, said he closely followed American news outlets and awaited the results. Although he said he was anxious waiting for the election to be called, he said he predicted Biden would win.
Basuyaux was not able to enter the U.S. this fall – ICE still barred incoming international students from entering the U.S if they were not taking in-person classes. He said Biden's victory made him relieved that his ability to come to the U.S likely will not be jeopardized again. Basuyaux added he believes Biden will handle the COVID-19 crisis in the U.S. better.
"I'm finally going to be able to go visit the school I am currently attending," he said.
Michaela Kim, a first-year psychobiology student who is a permanent resident of the U.S., said living in a wealthy and liberal suburb of Washington insulated her from feeling personally impacted by Trump's presidency. However, Kim said she worried about the impacts of Trump's actions on people she cared about, including some of her friends who are living in the U.S. without legal permission.
Biden's victory gave Kim relief that the next four years will not be like the last, she said. But, Kim added she will probably find something to be concerned about with Biden's presidency.
"No matter what the future, no matter what the outcome, I think that the anxiety that exists in all of us will find something to latch onto," she said.
Before the election, Kim educated herself and others about the election. She said she is in the process of becoming a citizen and hopes to vote in the next election.
Gupta said spending two years in the U.S. during the Trump presidency taught him to be more politically and socially aware. He said he has learned to critically examine policies and to speak up for his community when it is needed.
Gupta said he plans to take this approach to viewing current events as Biden takes office.
"We are hopeful that things are going to go well, but at the same time (I will) be present and involve my communities enough to take action … whenever certain things happen that maybe go against the popular wish or that need to be criticized," he said.
Contributing reports from Kari Lau, features and student life editor, and Maddie Rausa, Daily Bruin staff.