Hammer Museum opens for 1st day of LA County early in-person voting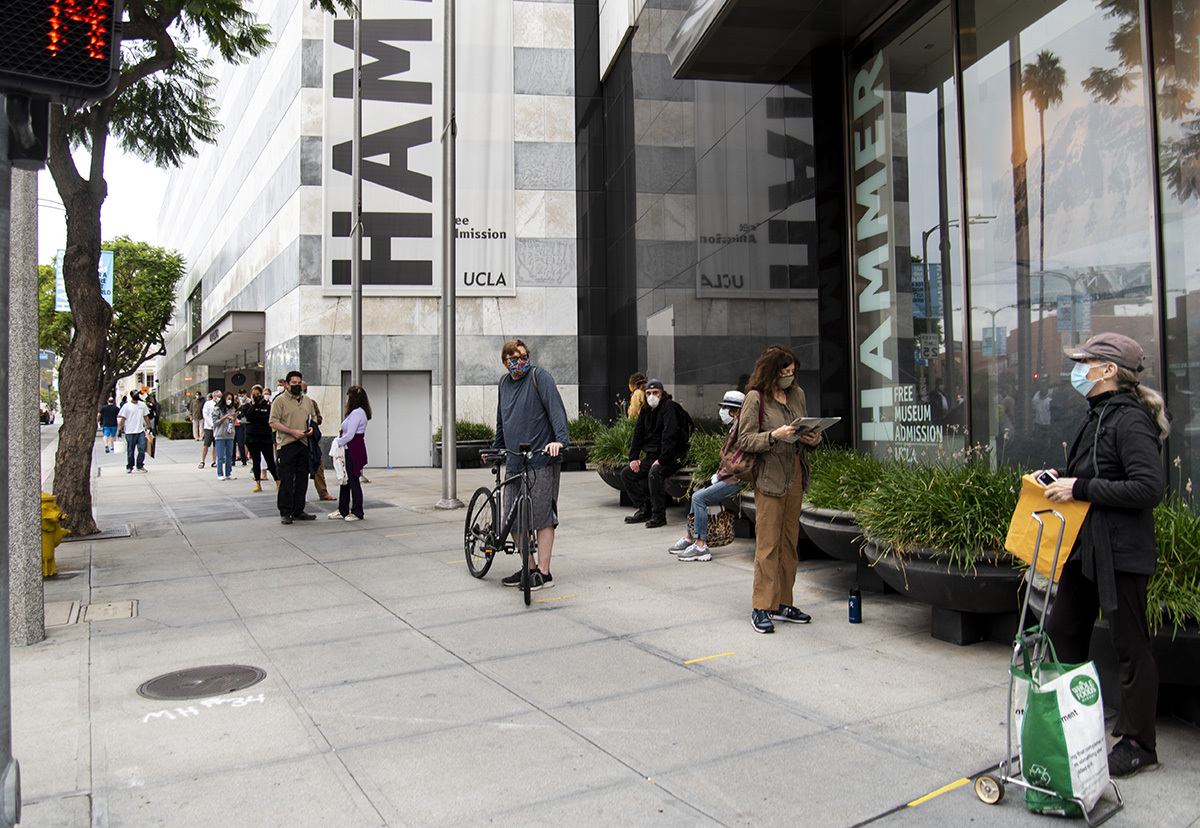 Voters cast their ballots at the Hammer Museum vote center on the first day of in-person voting in Los Angeles County. (Anika Chakrabarti/Daily Bruin staff)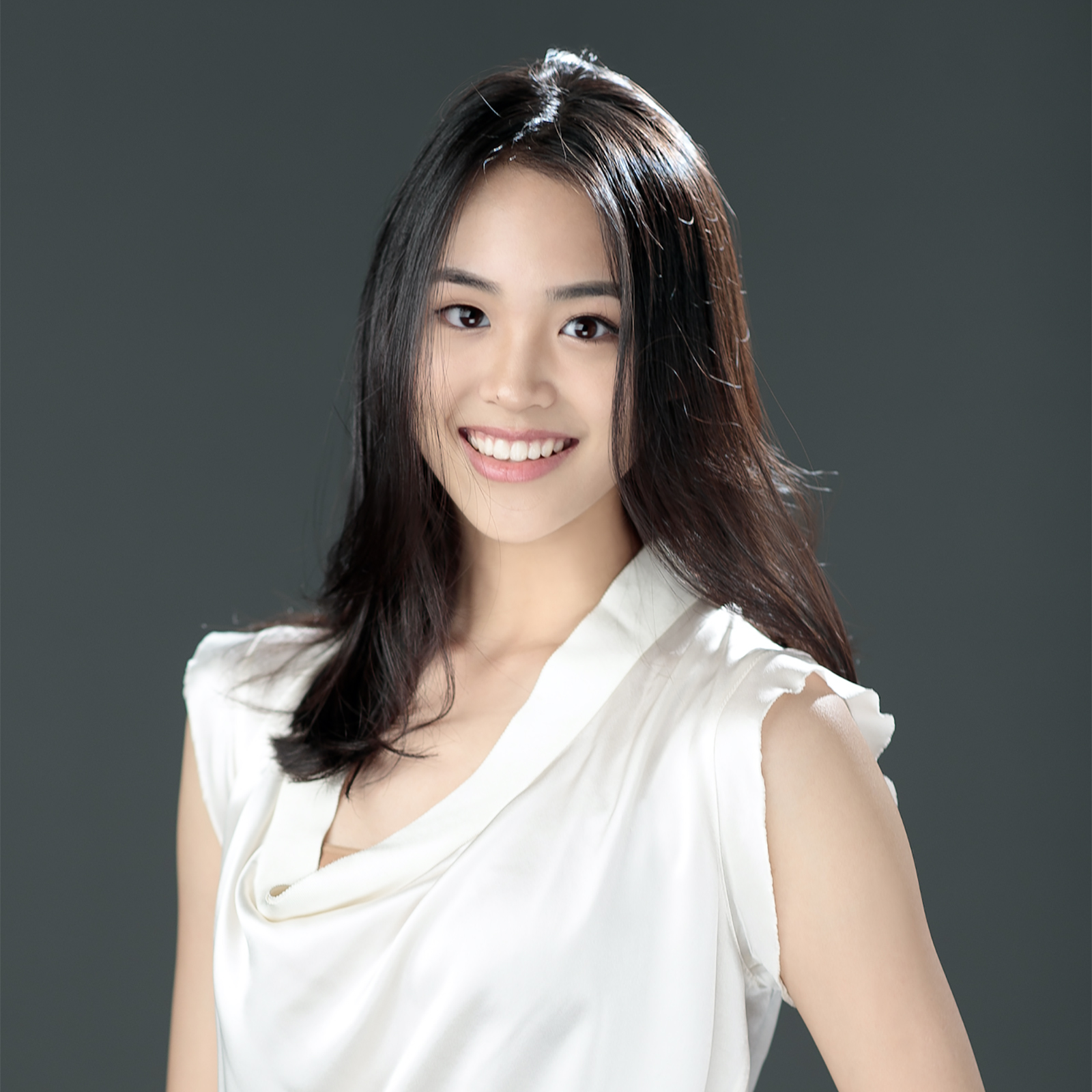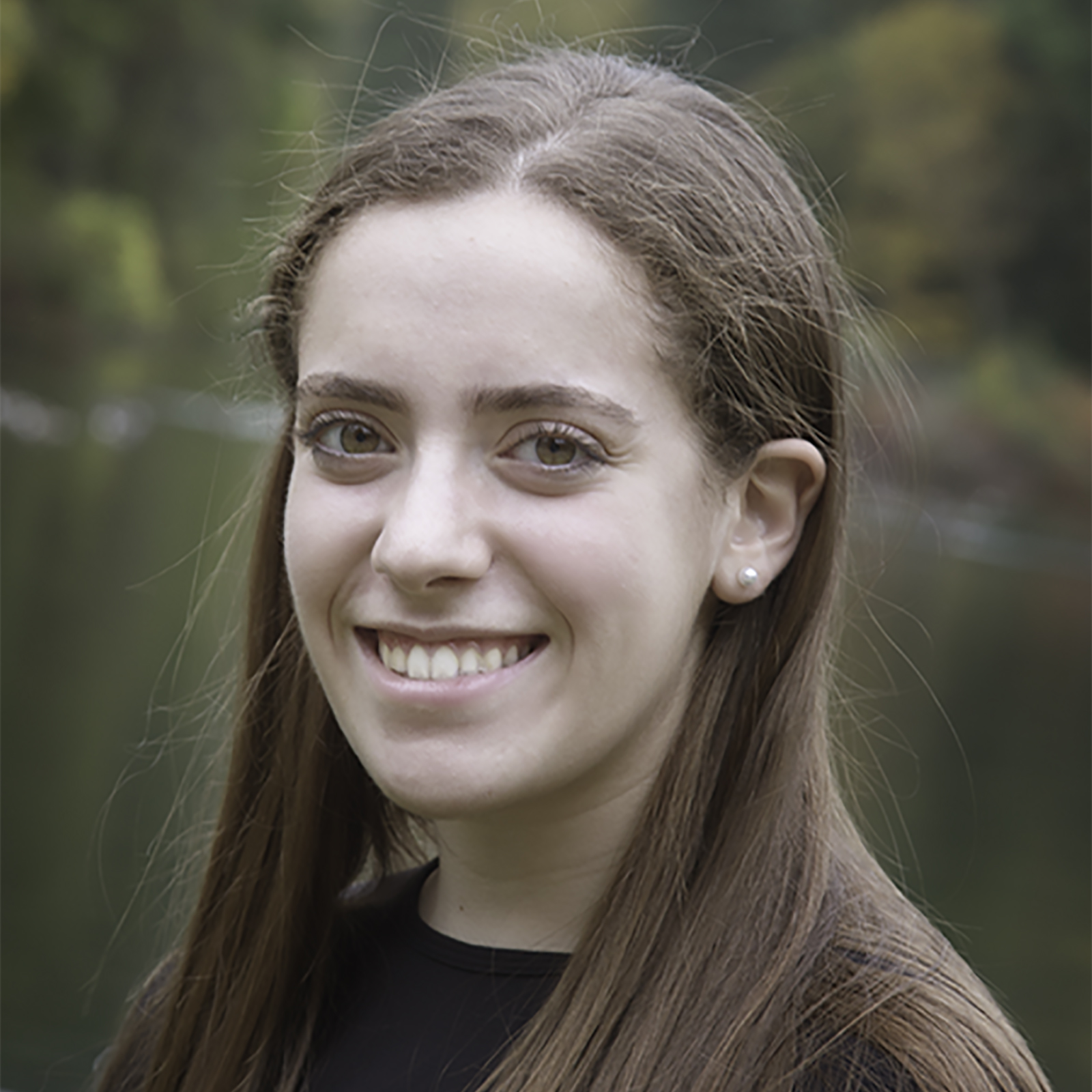 This post was updated Oct. 27 at 7:15 p.m.
Voters lined up around the Hammer Museum in Westwood to cast their ballots on Los Angeles County's first day of early in-person voting.
While all LA County vote centers will open starting Friday, certain vote centers in the county, like the one in the Hammer Museum, opened Saturday. So far, more than 56 million Americans and more than 6.3 million Californians have voted either in person or by mail, according to the United States Elections Project. This is already about 9 million more ballots cast than the entire early vote total from the 2016 general election.
The Hammer Museum vote center will be open between Saturday and Nov. 2 from 10 a.m. to 7 p.m. Vote centers in Ackerman Union and Bradley International Hall will be open Friday to Nov. 2 from 10 a.m. to 7 p.m. All three vote centers will be open from 7 a.m. to 8 p.m. on Election Day.
[Related link: Multiple locations available for those who will cast ballots in Westwood]
Several voters said they had health concerns about voting in person but added that they were satisfied with the COVID-19 protocols being enforced at the Hammer Museum vote center.
Before the vote center opened at 10 a.m., a line of voters already circled around one side of the building. Some voters had waited in line since 9 a.m., an hour before doors opened. Yellow tapes on the ground separated voters as they stood in line.
Wendy Halpern, who is 76 years old, said she took a bus and arrived at the Hammer Museum an hour early because she said she was concerned about the size of the crowd considering her age.
Halpern said she had to vote in person because she did not receive her mail-in ballot.
To protect people from the COVID-19 pandemic, all vote centers provide disposable face masks, gloves, alcohol wipes and hand sanitizer and enforce social distancing, according to the LA County Registrar-Recorder/County Clerk. Voters and election workers should wear face coverings at the vote center, according to the county's Safe Presidential Election Plan. All election workers at the Hammer Museum wore personal protective equipment, such as plastic face shields or masks.
LA County introduced a new ballot marking device to make voting more accessible to voters with disabilities or visual impairments. Voters can access 13 languages on a control pad equipped with a headset for them to listen to the ballot be read. The devices are not connected to a network or the internet to ensure election security.
Halpern said although the ballot marking machines were difficult to navigate, volunteers at the vote center were organized and helpful.
"This poll worker just led through and I knew it was set up for a child, it was so simple, but I don't have a computer … so I go on (the device) and then all of a sudden I couldn't go any further than that," Halpern said. "He kept running over to help me. They were so highly organized and everybody was extremely helpful, extremely kind with me."
Ioriah Maddox said she is voting for Democratic presidential nominee Joe Biden and added that she is voting out of a sense of urgency.
"I really feel as though our country is in a state of shock and trauma," Maddox said. "I believe we need triage and some sort of a holistic cure almost, and I feel as though that cure will be voting our current president out of office."
Maddox added the health risks of voting in person and the inconveniences of waiting in line are worthwhile considering the stakes in this year's election.
Will Hookstratten, who also said he is voting for Biden, said even though he had to wait in a long line, the high turnout that he saw gave him hope.
Hookstratten said he chose to vote in person rather than by mail to make sure his ballot is counted.
"With things being called into question about mail-in ballots, I thought it would just be best (to vote in person), being that I'm capable and able to do so," he said.
Claudia Alleyne, a 65-year-old neonatal physician, said she voted in every presidential election since she was 18. She added that she is voting in person to continue that tradition.
"I have just always enjoyed the experience of voting in person, having done that with my parents as a child," Alleyne said.
By the afternoon, foot traffic to the voting center slowed, and there was no wait to enter the polls.
Preston Brooks, an attorney who voted around 2 p.m., said the entire process only took him a few minutes.
"I chose to vote in person today instead of mailing in the ballot because I just have always had a feeling like I'm participating in democracy more directly when I do it in person," Brooks said. "I realize that's a little old fashioned, but it makes me feel good about placing or casting a vote directly in person."
Marisa Brown, an actress who dropped off her mail-in ballot, said she thinks both mail-in and in-person voting are safe and efficient options.
"We've had our mail-in ballots, and a lot of my friends have done the drop boxes which are all over the city, and I think that's a really great idea to get more involvement," Brown said. "But then we really wanted to just hand them in, and it was nice just to be able to come in."