Students, faculty call for increased measures to prevent, address Zoombombings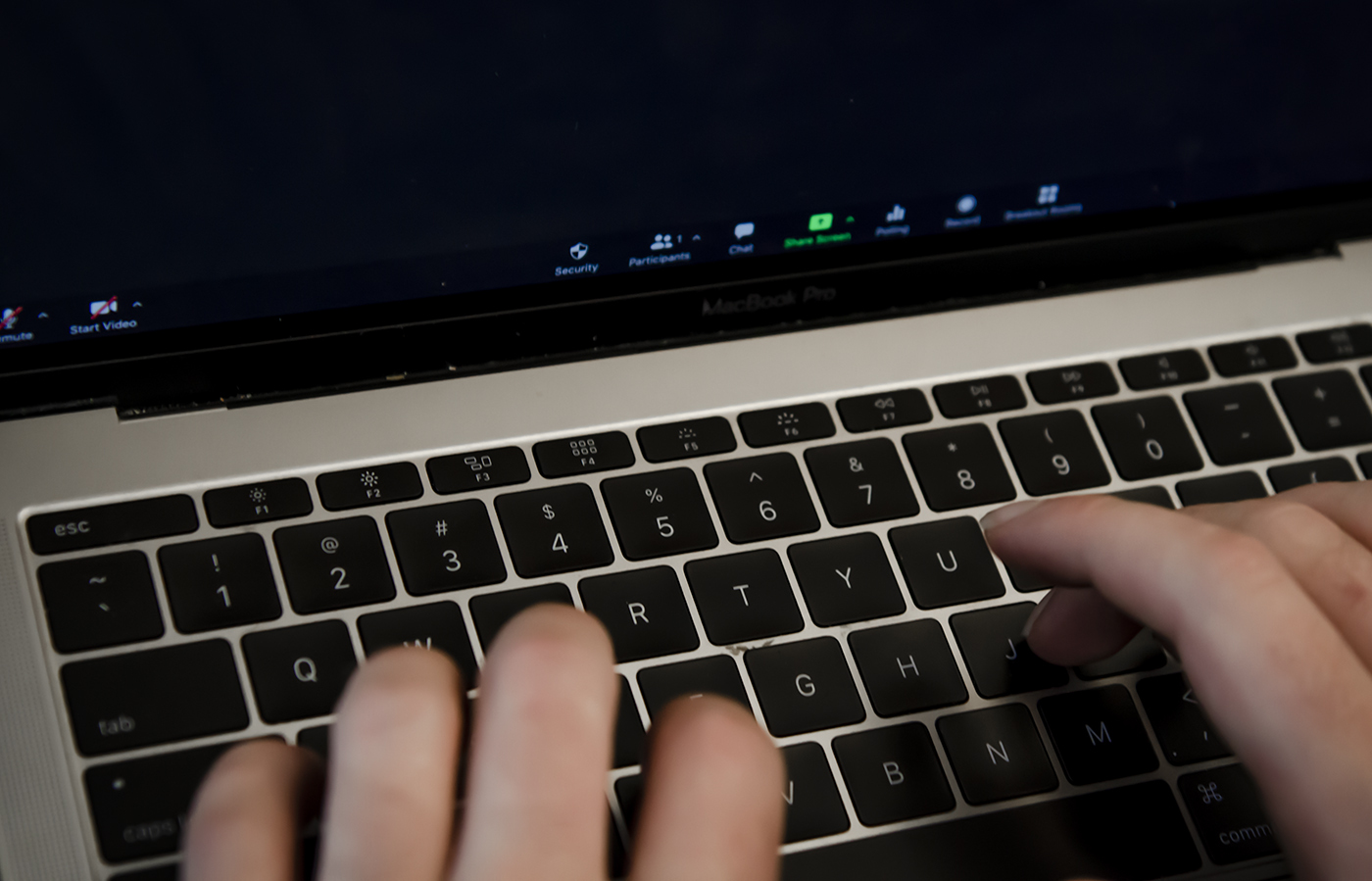 Several students and professors said UCLA should implement more security measures to address Zoombombings. (Kanishka Mehra/Photo editor)
This post was updated Oct. 18 at 6:40 p.m.
UCLA is investigating multiple incidents of Zoombombing, but some students said the university should implement more security measures to curb Zoombombing.
Zoombombers attacked professors and students with racist, homophobic or anti-Semitic slurs in classes held over Zoom at the start of fall quarter, including a Chemistry 14B: "Thermodynamics, Electrochemistry, Kinetics, and Organic Chemistry" lecture and a Math 32A: "Calculus of Several Variables" lecture.
The UCLA Information Security Office, part of UCLA Information Technology Service, is investigating the recent Zoombombings, UCLA spokesperson Ricardo Vazquez said in an emailed statement.
Zoombombings also happened at the start of spring quarter. UCLA administrators said they would work with law enforcement agencies to find the perpetrators and hold them accountable, according to a campuswide email in March from Chancellor Gene Block and Executive Vice Chancellor and Provost Emily Carter.
UCPD and the FBI investigated the attacks but did not find the perpetrators, Vazquez said in the statement.
Ellen Tsai, an undeclared first-year student, said she thought Zoombombings would be a one-time thing when Zoombombers disrupted her math discussion. But when it happened again in her computer science lecture, she said she started to feel that Zoombombings could happen in any of her classes.
"If someone's video is off and they're trying to speak and I hear crinkling sounds," she said, "I always think it's going to happen again."
Some students and professors said UCLA should add more security measures to prevent Zoombombings.
Tsai said she thinks UCLA should mandate more forms of verification for people to join Zoom lectures. Zoom could verify students' faces before they can join the call, she added.
Instructors should also create new links to lectures often because Zoombombers could continue to access recurring links and disrupt class, Tsai said. Most of her courses use the same links for all lectures, she added.
UCLA should prevent students from entering meetings without a student ID, said Michael Rich, an astronomy professor whose Astronomy 3: "Nature of Universe" class was Zoombombed in the spring.
UCLA has implemented several measures to address Zoombombings, according to Vazquez's statement.
UCLA changed the default Zoom settings to emphasize privacy and security, said several administrators in a campuswide email Oct. 9 in response to recent Zoombombings.
The university also offers instructors Zoom lecture assistants, students or staff that instructors can request to help operate their Zoom meetings. Assistants can mute and unmute participants, remove participants and do other technical tasks.
Instructors can also reference the Zoom security settings page, Vazquez said in the statement. The page includes information on how to create a secure Zoom link and handle "unruly participants." Some of the recommendations include checking if participants are affiliated with UCLA and activating features like "Mute participants on entry" and "Enable waiting room."
Instructors can open the "Manage Participants" feature on a Zoom call and mute unruly participants or remove them, according to the Zoom security settings page. Instructors can also prevent participants from sharing video on calls, the page reads.
"We recognize that more must be done," Vazquez said in the statement. "UCLA remains committed to creating a learning environment that rejects prejudice and safeguards the value and dignity of every member of our community."
Alison Lipman, a UCLA lecturer whose ecology and evolutionary biology course was attacked with anti-Semitic and racist remarks, said UCLA should implement training for instructors on how to respond to Zoombombings.
Rich said he froze when his class was Zoombombed in spring. He added it was one of his first lectures on Zoom.
After the incident in spring, Rich said UCLA gave him information about Zoom lecture assistants and ways to improve security on Zoom lectures. He added he wonders why UCLA did not provide him with that information before he was Zoombombed.
Lipman said although it is good UCLA provides information about how to tighten security for Zoom calls, the efforts are not enough.
"Those people need to be prosecuted," she said. "They're saying horrible, violent, racist, homophobic things. … They're hate crimes and nobody's being prosecuted as far as I can see."
Pritesh Patel, a second-year pre-human biology and society student who experienced a Zoombombing in his chemistry lecture, said Zoombombings should have been resolved by now.
"In the long haul, … our winter quarter is probably also going to be online and probably also spring. It looks like we're going to be using a video chat interface for academics for the next year," Patel said. "So, why are we prolonging resolving this situation?"