Student activists, organizations call for end to UCPD amid police violence concerns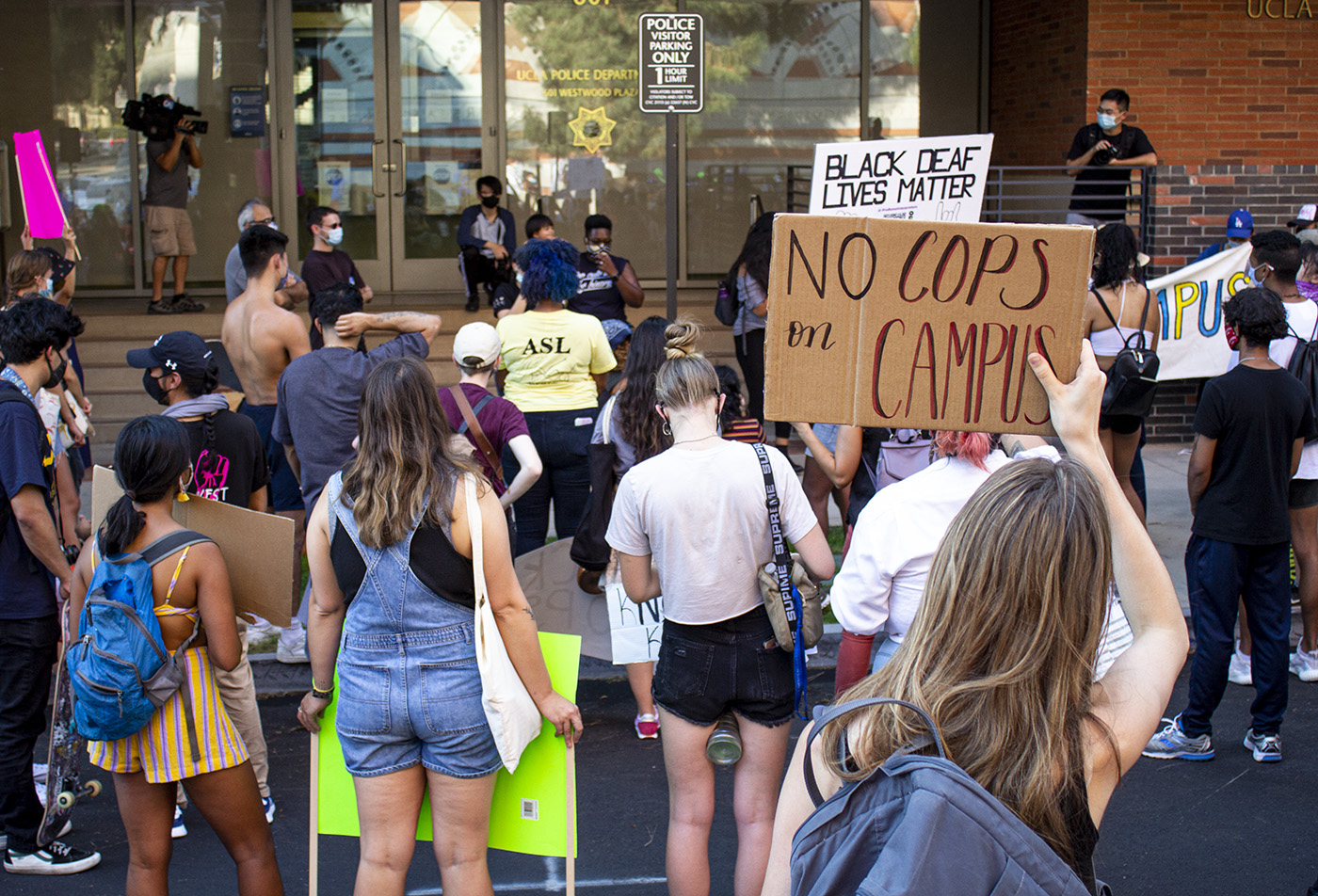 Campus activists call for the abolishment of the university police department and divestment of its funds. (Naveed Pour/Daily Bruin staff)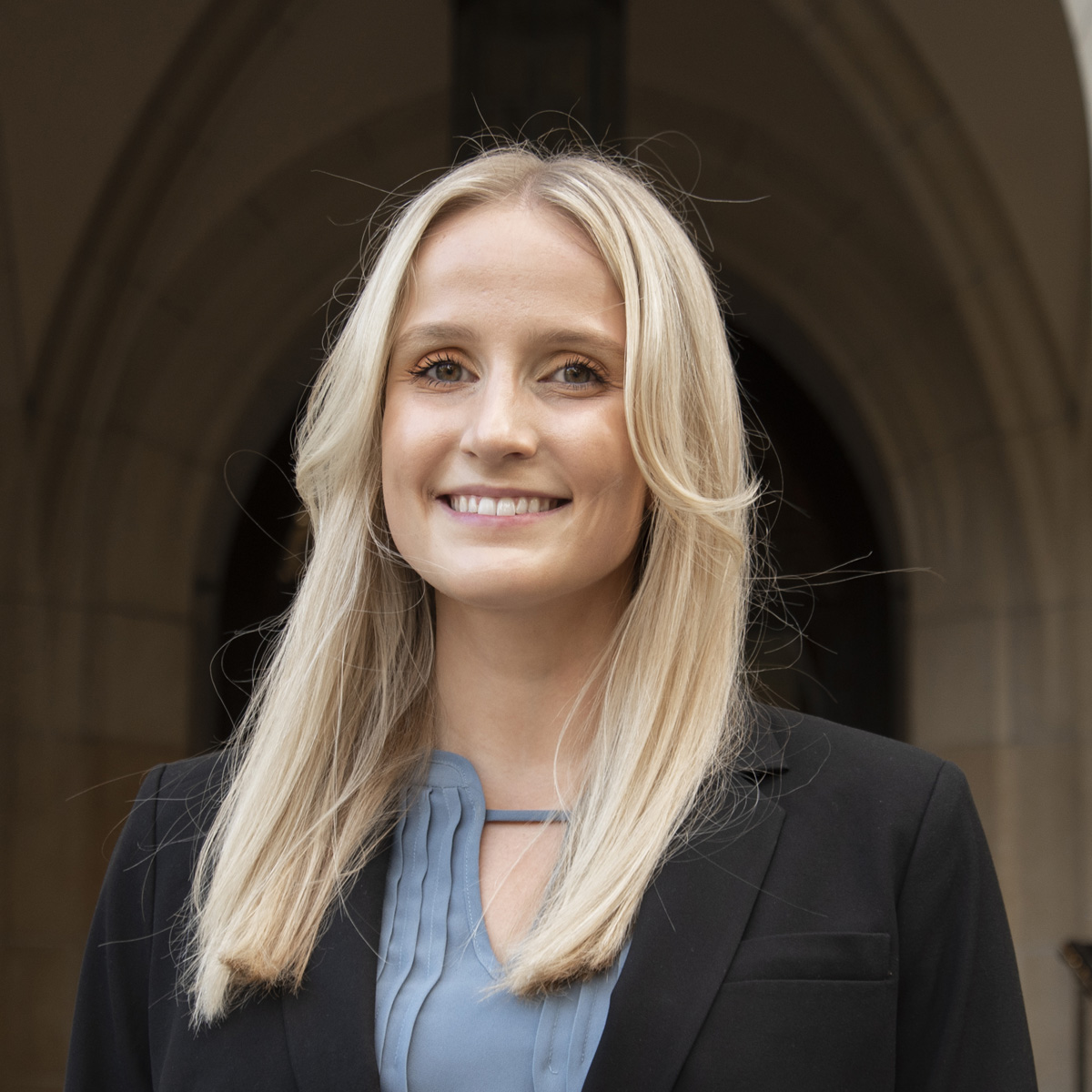 Student activists are calling to end campus police and to redistribute resources to communities harmed by police violence.
No UCPD Coalition, a student-led movement, is advocating for abolishing police departments due to over-policing of people of color, said Andrew Guerrero, the coalition's co-founder. Students are demanding that UCLA abolish its UCPD and redistribute resources to alternative means of campus safety such as mental health resources as well as resources for food and housing insecure students, Guerrero added.
"Abolition encompasses a lot of things," Guerrero said. "It's not merely getting rid of police … we want to reallocate all the funding that is sort of given to the UCPD … to different spaces, to different people, to folks and community members and students who are struggling."
Guerrero said the coalition also wants UCLA to cut ties with the LAPD, given the police department's history of discriminatory practices.
UCLA came under scrutiny from the UCLA community this June when it allowed the LAPD to use the UCLA-leased Jackie Robinson Stadium as a detention center for protesters detained during the George Floyd protests, where detainees were held in cages for hours and denied food, water and bathrooms.
A 2018 Daily Bruin analysis found that Blacks and Latinos comprised a disproportionately high amount of UCPD arrests in Westwood — between July 2015 and June 2016, 31% of UCPD arrests were Blacks even though they only make up around 2% of the Westwood population. Latinos made up 23% of UCPD arrests during the same period, despite making up only 10% of the Westwood population, according to the analysis.
UCPD spokesperson Scott Scheffler said in an emailed statement that all UCPD officers attend an implicit bias training which includes informational materials, discussions and interactive exercises. The UCPD implicit bias training consists of a slideshow presentation on research, goals of policing, expectations and legitimacy, procedural justice and policing history, according to UCPD records obtained by The Bruin.
UCPD does not hire officers who exhibit explicit bias and investigates and disciplines employees who demonstrate explicit biases, Scheffler said.
Even so, police misconduct rarely results in consequences for the involved officers, said John Raphling, a former public defender who represented plaintiffs suing the UCPD. Police departments are often in charge of investigations into their own officers, he added.
Raphling said he worked on a case where a UCPD officer shot a man because he thought the man was experiencing homelessness, but the victim was in fact a Black UCLA student, Raphling said.
Some court practices, such as qualified immunity, also make it difficult to hold police officers accountable, Raphling said.
[Related link: The Quad: Understanding what qualified immunity is, why people are calling for reform]
The over-policing on campus makes the campus community less safe for students of color, especially Black and brown students, said Aidan Arasasingham, the external vice president of the Undergraduate Students Association Council.
Guerrero said that law enforcement does not make campus safer for people of color and sometimes make people of color feel less comfortable on campus.
Scheffler said that the UCPD has tried to reduce criminal activity with educational programs and presentations, preventative patrols and proactive enforcement. UCPD handled 89 reports of violent crime and 756 reports of property crime on and around UCLA in 2019, he added.
UCPD funding should be redirected to new ways of community justice and crime prevention, Guerrero said.
Instead of being spent on the police departments, Guerrero said UCLA funds should be redirected toward people of color, formerly incarcerated people and students who are food and/or housing insecure. Funds should also be directed to programs supporting struggling groups on campus and raising pay for university workers and lecturers, he added.
Instead of deploying armed police officers who could escalate tense situations, mental health professionals and caseworkers should conduct mental health checks on students in crisis, Arasasingham said.
In response to community demands, Chancellor Gene Block announced in a June email that the university will send trained mental health professionals to mental-health-related incidents to support or in place of UCPD personnel.
Block also said the school will expand the Public Safety Advisory Council to oversee UCPD operations. The UCLA administration also discussed new models of campus safety with students, faculty, staff and alumni, Block added. The university has not officially announced plans to defund UCPD.
No UCPD Coalition, including several USAC officers, boycotted PSAC in September due to concerns of the council's effectiveness and a lack of community input.
UCLA will also continue working with local law enforcement agencies for the foreseeable future, Block said.
Resources dedicated to the police department are better spent on vulnerable communities at UCLA, Guerrero said.
"We'd want to see (UCPD funds) allocated to different spaces… to folks and community members and students who are struggling, who are housing insecure, who are food insecure, or just struggling to exist and be and study on campus," Guerrero said.
Kovach was the 2021-2022 assistant News editor for the campus politics beat. She was previously a contributor for The Stack. Kovach was a fourth-year global studies student at UCLA.
Kovach was the 2021-2022 assistant News editor for the campus politics beat. She was previously a contributor for The Stack. Kovach was a fourth-year global studies student at UCLA.