No UCPD Coalition boycotts Public Safety Advisory Council, advocates for divestment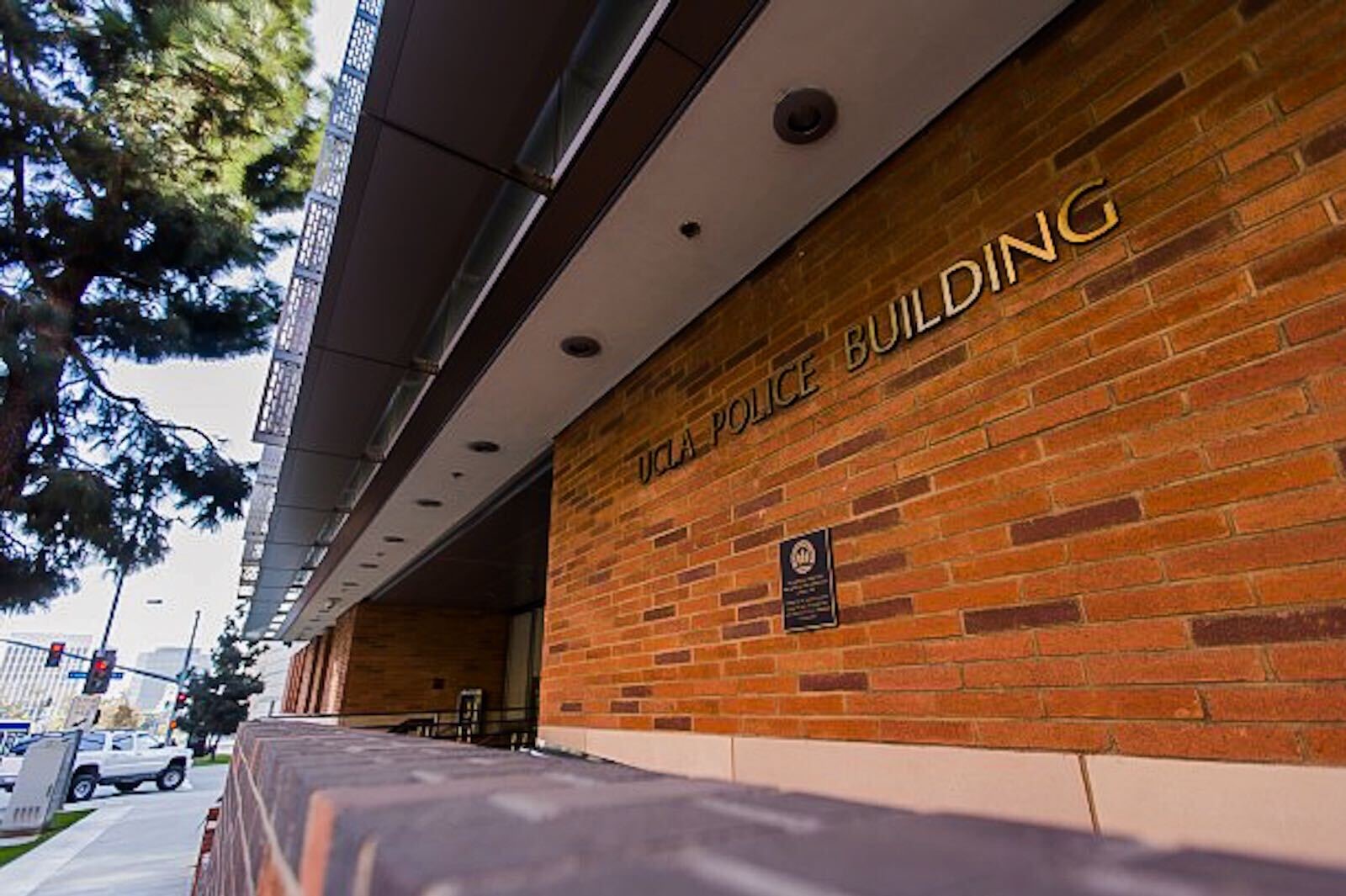 The Undergraduate Students Association Council will not appoint student representatives to the Public Safety Advisory Council, an oversight body created by UCLA to address campus safety concerns and to oversee the university police. (Daily Bruin file photo)
Correction: The original version of this article incorrectly stated the No UCPD Coalition is comprised of undergraduate students. In fact, the Coalition is comprised of both undergraduate and graduate students.
This post was updated Sept. 1 at 10:43 p.m.
Undergraduate student leaders said Wednesday they will pull out of a UCLA-initiated advisory body which would oversee university police.
No UCPD Coalition, an student coalition which includes six Undergraduate Students Association Council members and other student advocates, announced in an Aug. 26 letter that USAC will not appoint their allotted student representatives to the Public Safety Advisory Council, which would review UCLA's relationships with external law enforcement agencies and provide recommendations for potential reform.
Those endorsing the letter include all but one USAC councilmember, Mother Organization coalition members, student organizations and dozens of undergraduate and graduate students.
UCLA began planning PSAC in early 2020 in order to facilitate communication between administrators and students regarding public safety concerns. UCLA expanded PSAC to oversee police reform measures in June as part of several commitments made to promote racial justice in the UCLA community, according to a June statement from Chancellor Gene Block and Executive Vice Chancellor and Provost Emily Carter.
In the open letter to administrators, the No UCPD Coalition said they will boycott PSAC and instead back the Divest/Invest Faculty Collective, a group calling on UCLA to create a separate faculty-governed board dedicated to divestment from university police, as well as the Black Graduate Student Association and the Afrikan Student Union.
The No UCPD Coalition is advocating for divesting, or decreasing in funding and authority, from the university police and is calling for UCLA to restructure public safety on campus.
USAC President Naomi Riley said that PSAC would be just another oversight board and would not have the ability to create the change she said is needed.
"Oversight boards are simply ineffective," Riley said. "They don't help to reduce quote-unquote crime, they don't help to stop the disproportionate targeting of Black and brown and Indigenous communities."
The Divest/Invest board proposed by the faculty collective and endorsed by the No UCPD Coalition would be led by faculty who study racial and gender justice and would have spots reserved for student and staff representatives, according to a July 7 letter the collective sent to administrators.
Ananya Roy, a member of the Divest/Invest Faculty Collective, said she thinks it was absurd that UCLA administrators did not turn to faculty to undertake campus safety restructuring, as some are leading scholars on racial justice or had written definitive works on policing.
"I think faculty, students, workers have the capacity to really create a meaningful process," said Roy, a professor of urban planning, social welfare and geography. "We recognize that divestment from policing is a process. … We have the capacity to have that meaningful process, but PSAC is not it."
UCLA is eager to continue its relationship with student government and is grateful for the input from faculty regarding the proposed Divest/Invest board, said UCLA spokesperson Bill Kisliuk in an emailed statement.
"The chancellor is interested in meeting with the USAC president and internal vice president to discuss ways to ensure that any process established provides substantial opportunities for student input and involvement," Kisliuk said.
UCPD Lt. Scott Scheffler redirected a request for comments to the Strategic Communications department at UCLA.
USAC initially supported PSAC because the council believed it would improve communication between students and administrators on issues of public safety, said the USAC Internal Vice President Emily Luong. Student leaders who had advocated for more transparency from administrators following October's Getty fire were proponents of the council when administrators first proposed PSAC to the council, Luong said.
[Related: Students react to Getty fire, some criticize UCLA's delayed response]
The needs of the student body have changed, Luong said, and the solutions the university proposes will have to change to meet those needs.
Kisliuk also said UCLA could not defund or divest from campus policing or local law enforcement until there are "proven and effective alternative methods for ensuring public safety."
Gene McAdoo, a fourth-year African American studies student who was set to be appointed to PSAC prior to USAC's boycott, said he wanted to be on the board to advocate for the abolition of campus police, which he had been doing as a member of the No UCPD Coalition.
However, after looking at PSAC's charter and stated goals, the coalition realized that PSAC does not fulfill its vision of divestment from policing and investment into the UCLA community, McAdoo said.
Riley said the process toward abolition means divesting from UCPD and acknowledging that those funds could be used for other campus programs. The budget for UCLA's police department is projected to increase by about $500,000 for the 2020-2021 fiscal year, according to a report released at the July 20 University of California Board of Regents meeting.
"There's steps, there's processes, there's things that we can do in the meantime while we rethink what public safety looks like, (and) one of those is defunding the police," Riley said. "It's in recognizing that the police does not need a $20 million budget when students of color barely have any money for their access programs, their retention programs."
Chavez-Martinez was the 2020-2021 Outreach Director. She was previously an assistant news editor managing the campus politics beat and still writes for the Daily Bruin news section occasionally. She is also a fourth-year English and Economics student at UCLA.
Chavez-Martinez was the 2020-2021 Outreach Director. She was previously an assistant news editor managing the campus politics beat and still writes for the Daily Bruin news section occasionally. She is also a fourth-year English and Economics student at UCLA.