The Quad: Exploring the science behind skin hunger and its effects during quarantine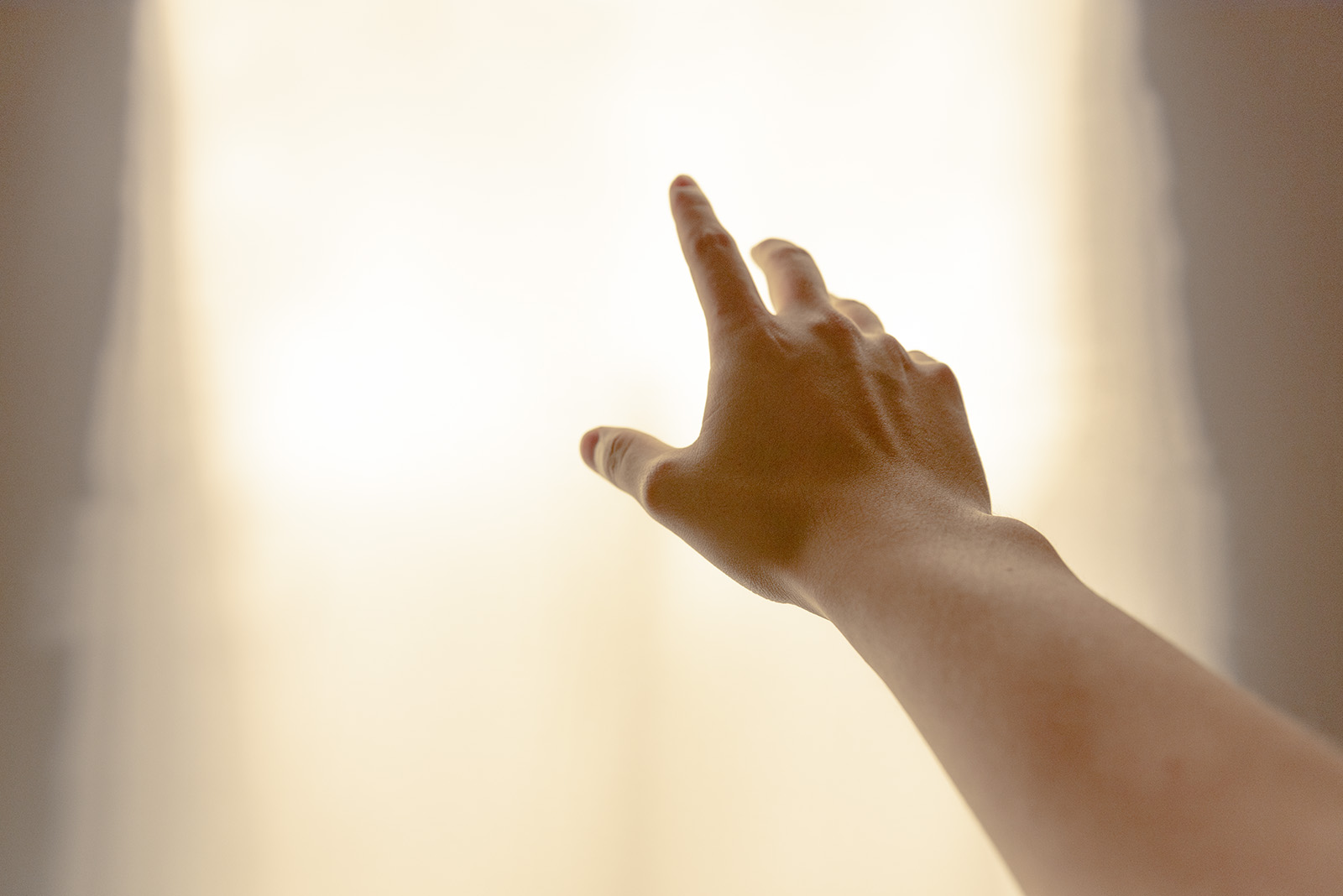 Skin hunger, or touch starvation, is a desire for close human interaction after periods of isolation and may be on the rise during quarantine. (Jason Zhu/Daily Bruin)
"I literally haven't hugged anyone in so long," second-year cognitive science student Anjali Bathula said.
Bathula's shortage of warm embraces is all too common under the seclusion of quarantine. It is something that I, after spending months away from friends and family members, can relate to.
Skin hunger, also called touch starvation, is a condition that arises after one has been deprived of human touch and contact for a prolonged period of time. It's a struggle that many of us have probably become more aware of after adjusting from a busy life in Westwood to a potentially isolating chapter of quarantine.
As a more introverted person, Bathula said she was not expecting to feel the effects of skin hunger during the pandemic.
"You don't realize the importance of being with others until you have it," Bathula said. "It's not something you actively think about, you just feel it."
Though many of us may newly feel the desire for human touch, the necessity of skin-to-skin contact extends beyond this period of isolation. UCLA alumna and licensed marriage and family therapist Eden Ghatan said the need for human touch stems back to the time of birth.
"For a newborn baby, physical touch and cuddling is an absolute necessity for survival, physical development, emotional health and growth," Ghatan said.
According to one study in Biological Psychiatry, the benefits that premature infants receive from skin-to-skin contact with their mothers are measurable even ten years after birth.
We never outgrow our need for human contact, either, Ghatan said. The longing for touch persists throughout our lives.
Suzanne Degges-White, a professor and chair of the Department of Counseling and Higher Education at Northern Illinois University, said in an emailed statement that important neurochemicals are produced when we have physical contact.
"The production of oxytocin, which is known as the 'bonding hormone' or 'cuddle hormone,' amps up," Degges-White said. "This hormone encourages us to feel close to others and connected to another – whether it's in the realm of parent-child bonds, friendship bonds, or romantic relationships."
Degges-White also said human touch decreases stress-inducing cortisol production while enabling the release of dopamine, a pain reliever, and depression-fighting serotonin.
Clearly, then, not being able to partake in our usual share of embraces can have a large effect on our general wellbeing, especially during the pandemic.
"Sometimes people who are longing for touch don't realize, at first, what is it that they need – they just know there is something missing," Degges-White said. "When we're hungry for that contact, if it gets too strong, we may begin throwing aside concerns about staying safe from coronavirus."
[Related: The Quad: Examining types of social isolation, their impacts on mental health]
It may be important to note, however, that quarantine did not create the issue of touch starvation among us – it merely exacerbated it. For example, a Dutch documentary called "Huidhonger," "skin hunger" in Dutch, revealed people's existing touch deprivation when it was released in the pre-pandemic world in 2019.
While second-year cognitive science student Max Matkovski said he isn't distinctively missing hugs or handshakes, he has been battling with loneliness during quarantine.
"If you don't make a deliberate effort to go out, it's very easy to let a few days pass without going out at all," Matkovski said. "Staying inside for too long has been detrimental to my mental health, so I try to get out at least every other day now."
Meanwhile, fourth-year public affairs and history student Brandon Broukhim said though he wouldn't consider himself a "hugging person," he now misses those warm embraces.
"There is an emotional distance when we're with others now, especially with wearing masks," Broukhim said.
Because feelings of loneliness and touch starvation can be overwhelming, licensed marriage and family therapist Danny Haloossim said it is now more important than ever to find ways to stay connected.
"Reach out to friends and talk about how you're feeling," Haloossim said. "It makes a big difference when you have anxiety and thoughts swirling around in your head versus externalizing them and talking about them with somebody else."
On the same note, Haloossim said talking about how we feel can help soothe feelings of skin hunger.
"It's important that we put those actions that we would normally take into words," Haloossim said. "Words can be powerful. Telling your friends how you feel, or that you want to give them a hug, can make a big difference."
Overcoming the challenges of the pandemic is no easy task, especially when feeling touch starved. We are left to experiment with what can alleviate feelings of anxiety and isolation while maintaining a six-foot distance from others.
Until hugs and handshakes return to normal, Degges-White said it is important to stay ahead of the effects of touch starvation.
"With skin hunger, since there is not always a 'satisfaction point' in sight, it can lead to feelings of depression and desolation," Degges-White said. "That's why it's key to find substitutes that work for you, personally, before the sense of loneliness and isolation grow too great."
Azad is a part of the Daily Bruin's senior staff. She previously served as a contributor, then as the 2020-2021 assistant editor for the Quad. She is a fourth-year student studying psychology and communication.
Azad is a part of the Daily Bruin's senior staff. She previously served as a contributor, then as the 2020-2021 assistant editor for the Quad. She is a fourth-year student studying psychology and communication.