Opinion: Bruins on campus have a responsibility to practice safety measures without stigma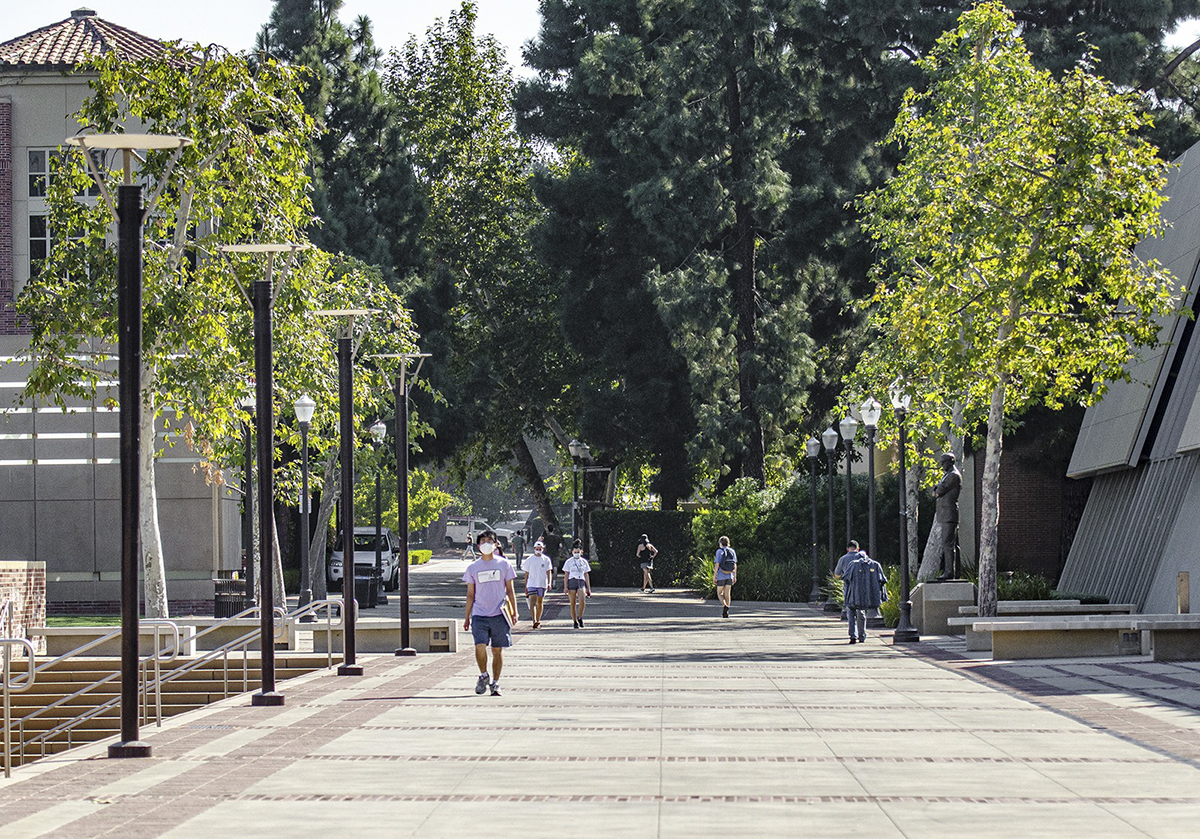 With fall quarter in full swing and students back on the Hill and in off-campus apartments, students have a social obligation with one another to continue abiding by public health and safety measures. (Kanishka Mehra/Photo editor)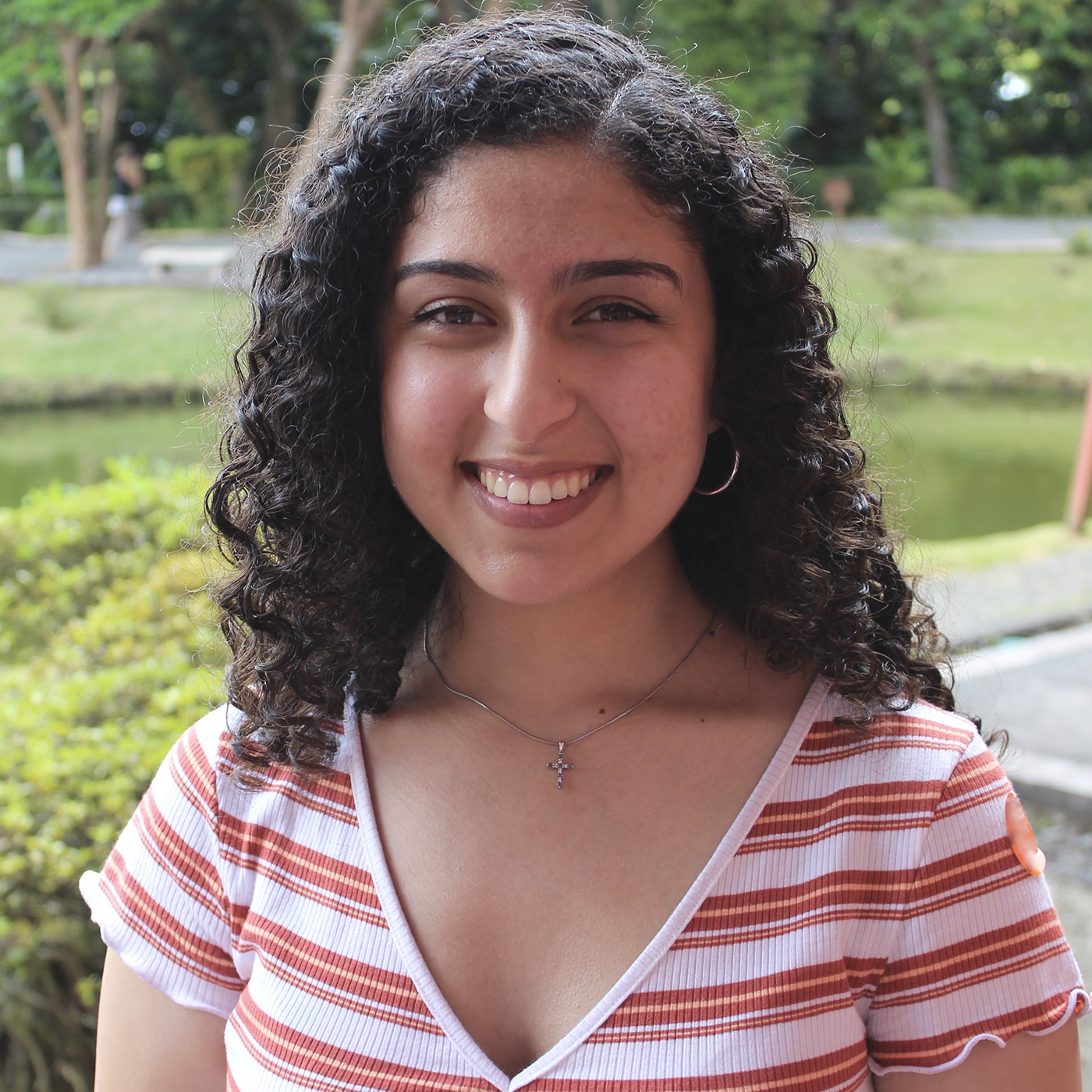 The bustle of a new school year normally brings a sense of excitement to Westwood.
But this year, students need to play an integral role in combating the virus in order to regain that sense of excitement.
Since March 16, there have been 278 reported COVID-19 cases among the UCLA community. The number of confirmed cases in Los Angeles County is currently doubling every 180 days. An influx of students returning to Westwood presents the possibility of a spike in COVID-19 infections, placing pressure on Bruins to stringently cooperate with public health measures.
The politicization of COVID-19 response measures across the country has increasingly polarized public opinion across the country. But this should not be a partisan issue, because the unequivocal truth is that the coronavirus can infect anyone, no matter their political affiliation, as seen by President Donald Trump's recent diagnosis. Universal cooperation and solidarity are necessary to prevent and slow further spread of positive cases.
Students must work to hold themselves and each other accountable by having conversations with their peers who feel that returning to Westwood is a return to pre-quarantine college behaviors. While social pressure can be a productive method of encouraging fellow students to cooperate with public health guidelines, this type of pressure can lead to public shaming if taken to the extreme. Bruins need to work toward fostering a culture that is informative and supportive, recognizing both the necessary steps to keep people safe and the fact that these steps can be taxing.
The cavalier attitudes some students have adopted toward the virus are alarming, and if Bruins want to keep Westwood safe, they need to change the way they view their role in safeguarding public health.
"I've noticed younger people around our age tend to think we'll be able to handle (the virus) and that it's not really that big of a deal to us," said Alejandro Quezada, a third-year physiological science student. "People seem to not really care as much when they want to hang out with friends and socialize."
Many students could be operating under the false consensus effect, in which they believe other students have similar attitudes about the virus' severity. When they discover otherwise, shaming and harassing people into compliance with public health guidelines is not the solution. Such behavior may in fact lead to stigmatization of seeking treatment.
Social stigma can cause anxiety and the fear of being antagonized, resulting in clinical and public health consequences, such as a delay in seeking healthcare services among symptomatic patients and an under-detection of infected individuals. Individuals who test positive must be transparent without the fear of being publicly shamed – such clarity is imperative in contact tracing to track and stop the spread of the virus.
"I think it is important to know who you are interacting with and who those people are interacting with," said Smriti Nagarajan, a fourth-year biochemistry student. "If it means having these difficult conversations, it is still worth it."
Effective communication that includes supportive and educated language can productively reduce the adverse effects of social stigma, improve attitudes related to the pandemic and create an atmosphere of unity and understanding among Bruins.
"Approach it not as a demand, expectation or rule," said Emanuel Maidenberg, a clinical professor of psychiatry. "I think the most helpful way (to have these conversations) would be to describe what you feel that you need, and what you need is to feel safe."
A new UCLA program led by Bruin Public Health Ambassadors will utilize a peer-to-peer approach that will work to educate students and enforce COVID-19 safety measures on campus. While this program may help prevent creating stigma and encourage Bruins to act responsibly, students must continue to hold themselves accountable in settings where ambassadors are not present, including off-campus locations.
Understandably, isolation from friends and family can lead to cabin fever and loneliness. Students may justify breaking social distancing measures in the name of maintaining their relationships and mental health. But rather than jeopardizing the health of their community, students should continue finding creative ways to cope and connect with others while respecting public health guidelines.
"With everyone being online, I've been able to reconnect with friends who are in other countries or friends who I haven't talked to for years," Nagarajan said. "Even though I felt lonely because I was separated from people at UCLA, there's been a lot of connections I've made, which is really meaningful."
Maidenberg suggests students take this time as an opportunity to develop healthier life habits, including creating a structure to your day, participating in cardio physical activities or taking up a new hobby.
Bruins, communicating and cooperating now will pay dividends in the future.
Prioritizing safety now is only a small price to pay for a better return to normal later.