The Quad: A dive into the opportunities and obstacles of remote work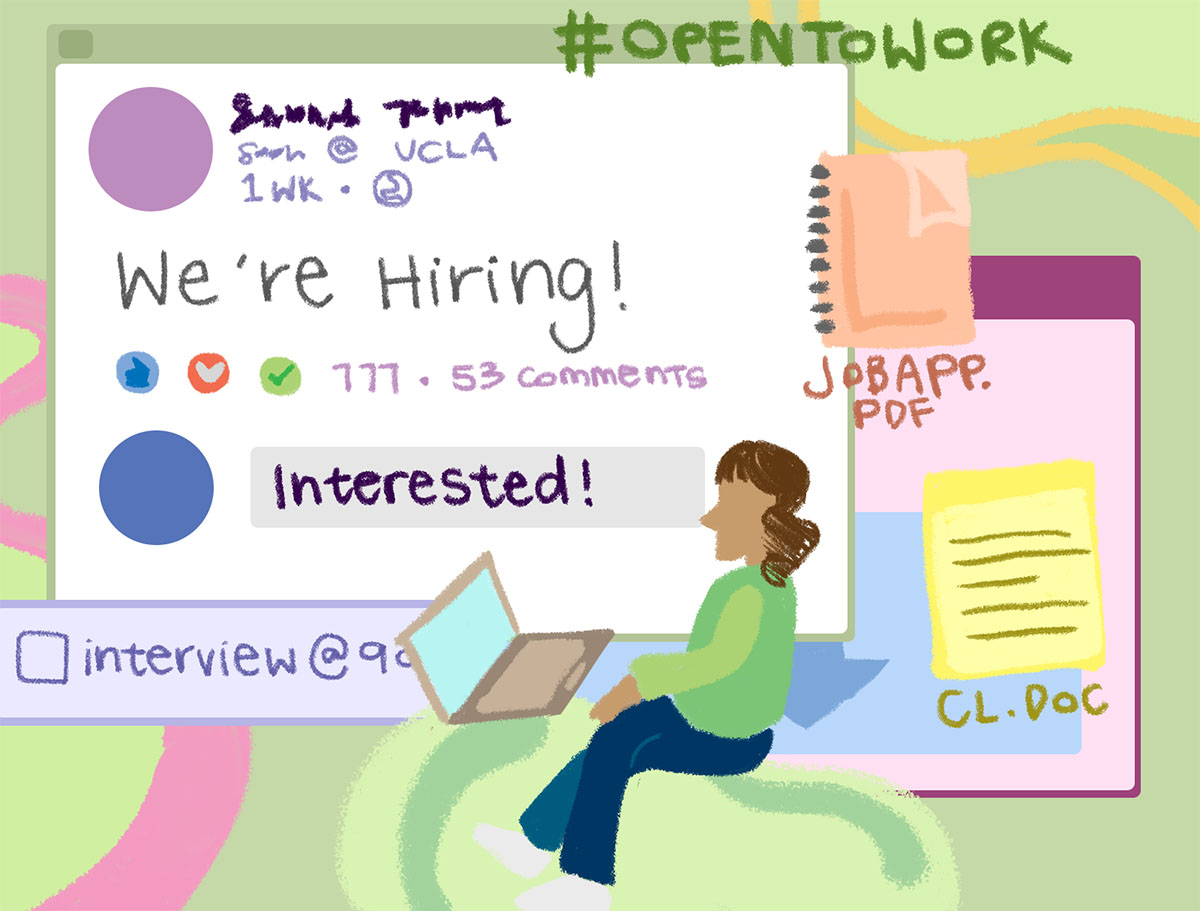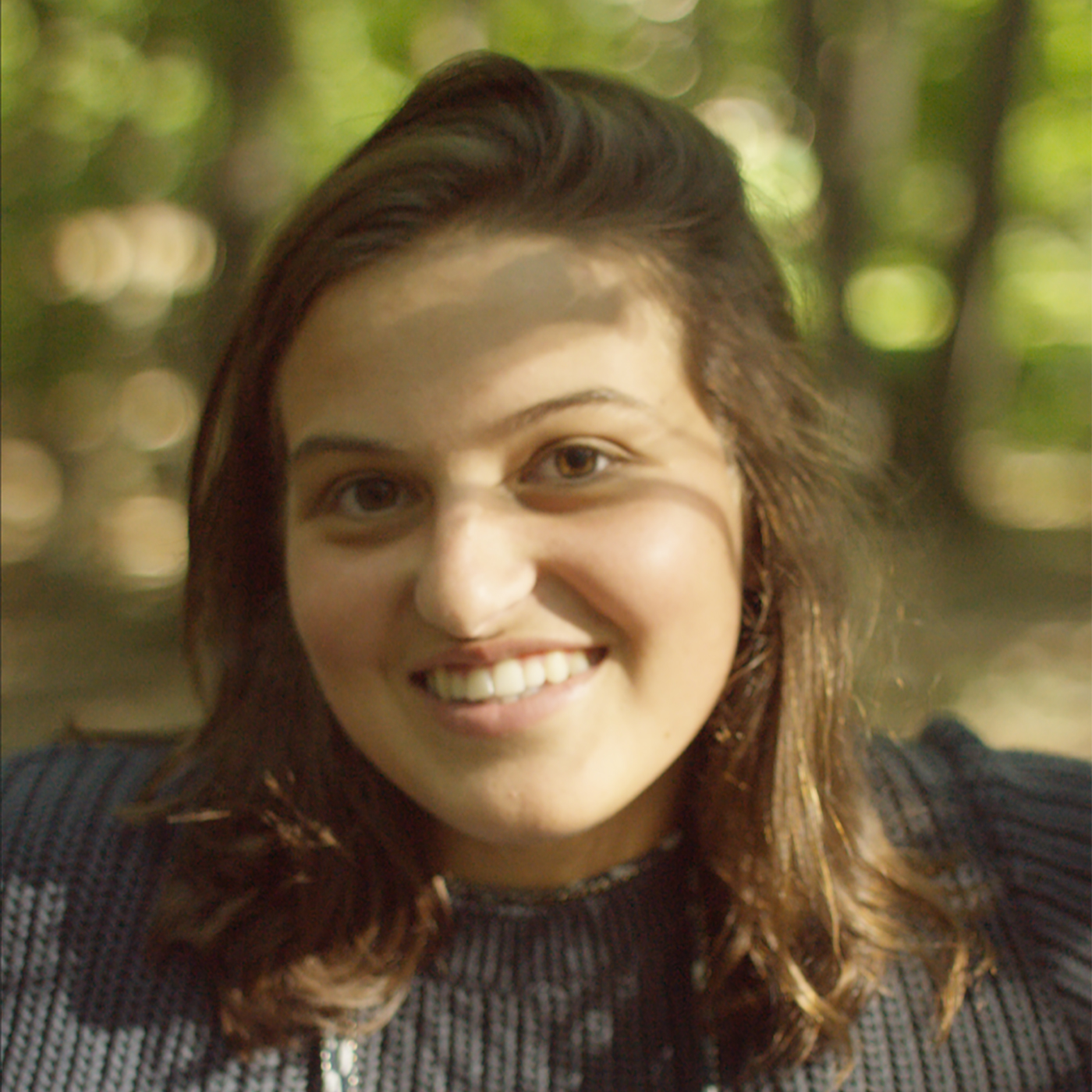 Sept. 22, 2020 11:11 a.m.
No shoes, no pants, no problem. A phrase that used to only pertain to cheeky beaches and pools has found a new place of applicability in 2020: the home office.
About 100 million people in the United States turned to remote work in May to comply with local and state mandates. But these are the fortunate ones, as many others found themselves suddenly unemployed and have struggled to find jobs in the midst of a pandemic that has crippled businesses around the world.
Now, Bruins seeking present and future employment are left wondering: What awaits in the first-ever mass virtual job market?
According to a poll by the National Association of Colleges and Employers, 42% of employers made their internship programs remote as a result of the pandemic. As a point of comparison, 70% of the general workforce was working from home either always or sometimes in May.
Some people appreciate the flexible hours and independent work environment that work from home enables; others fear that remote work may stifle career development for new employees from the lack of interpersonal connection and hands-on experience.
Zachary Young, a third-year pre-business economics student, completed a remote internship from his off-campus housing in Westwood this summer. However, Young said he would work in person if he could.
"I feel like it would give me the chance to learn even more and connect face to face with my colleagues, which is super important for people who don't have much experience and are looking to figure out what they want to do," Young said.
Marian Huang, a fourth-year communication student, also interned remotely this summer. Huang pointed out that companies can use remote work as a tool for recruiting people across various states.
"I believe more companies will start to integrate remote work into their day-to-day operations post-pandemic," Huang said.
Many people share Huang's belief that today's remote work will likely result in permanent post-pandemic changes in office practice. In a survey for Northeastern University's Experience magazine, more than 80% of workers who transitioned to remote work reported that they would like to continue to work remotely at least some of the time.
And in fact, a Gartner poll of 127 corporate leaders showed that 82% plan to allow their workers to choose to work remotely part time when they reopen.
Though some college students have been able to snag remote internships, others have found it increasingly difficult to find work in a job market riddled with hiring freezes and limited opportunities for networking.
According to a survey of more than 1,000 students by Handshake, employers rescinded about 30% of college juniors' and seniors' summer internship offers this year. Additionally, many students with paying jobs have had to give up some hours.
Among these students is 2020 graduate Scarlett León, a former dance student and book returns specialist at the UCLA Store. León said the store has been shut for more time than expected.
"The store lost a lot of money, and that has reduced the hours I could work to reduce costs," León said.
The UCLA Career Center has hosted various virtual events to help students connect with employers and prepare to enter the uncertain job market.
On its website, the Career Center recommended that students take advantage of online platforms such as Handshake and LinkedIn, as well as virtual counseling sessions with Career Center advisors to prepare for their job search.
In her position as the director of marketing and branding for UCLA's Undergraduate Communication Association, Huang observed that the shift to virtual events enabled UCLA to create a more interactive experience at online job fairs and worry less about logistical issues.
"Because many employers and companies are still functioning under a remote environment, they have definitely been more open to virtual job fairs," Huang said. "Fairs also provide greater flexibility for employers because there is no need for them to commute to campus in order to speak with students."
Reaching out to professors and alumni can also provide students with advice and connections when searching for jobs and internships, whether remote or in person.
For students looking to connect with alumni, UCLA's Alumni Mentor Program pairs students with alumni in their field. Students can request a mentor from Oct. 20 to 27.
The job search will be quite different this year, no doubt.
But, despite countless difficulties with employment during the pandemic, the ability to quickly adapt to new and constantly evolving circumstances illustrates Bruin resiliency in even the most trying of times.