Battle of the Editors: UCLA teams that will benefit the most from pandemic-related circumstances
AS UCLA Athletics awaits confirmation to resume competition, UCLA football, with rising junior quarterback Dorian Thompson-Robinson, is one of the teams that will benefit from a long break. (Liz Ketcham/Daily Bruin senior staff)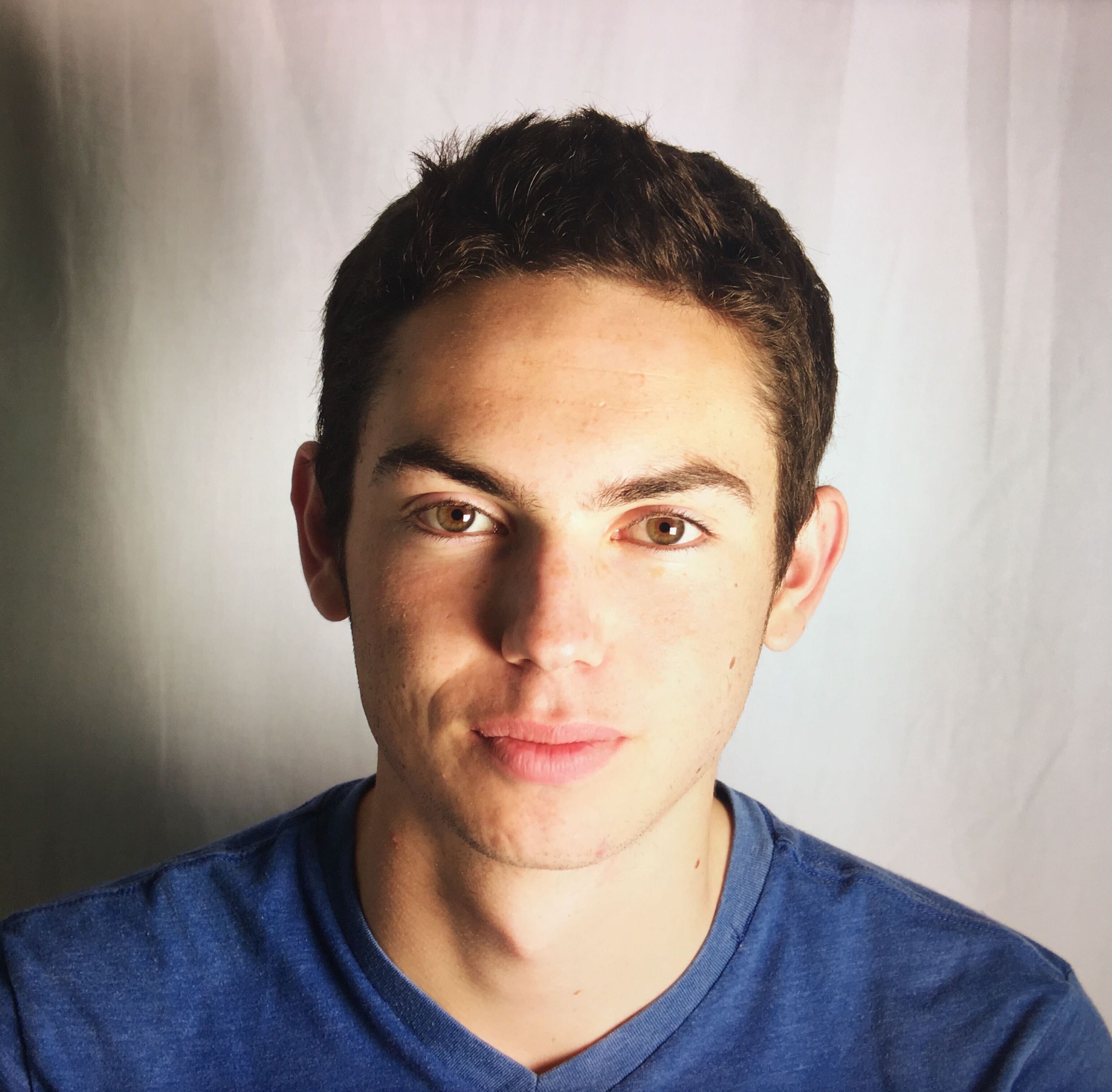 Sept. 22, 2020 11:06 a.m.
With the future of UCLA athletics shrouded in uncertainty in the midst of COVID-19 postponements, the Daily Bruin Sports editors decided to take a look at which Bruin teams will benefit most from a hiatus, extra eligibility or a conference-only schedule in their respective sports.
Football
Jack Perez, Sports editor
It's no secret Chip Kelly has had a rocky start to his UCLA tenure.

However, the third-year football coach has notably struggled in nonconference matchups. In his two seasons in Westwood, Kelly's teams have gone 0-6 against opponents from outside the Pac-12.
It would be a different story if the games were close. Unfortunately, the Bruins lost each game by at least nine points, with an average final of about 35-16. Starting with three straight losses to begin a year hurts a team's morale, and it showed in two down campaigns.
This should not be the case in a conference-only schedule. UCLA does not have an outstanding record against its yearly rivals, but a 7-11 record is miles better than a winless one.
Additionally, Kelly's team could begin the year with a victory, which could lead to a revitalized group that finishes with more wins than losses for the first time since 2015. Even without a bowl game to play for with the current NCAA schedule, the Bruins should be aiming for .500 or better, and doing so could spark a renewed interest in a team that has seen dwindling attendance numbers since even before Kelly arrived.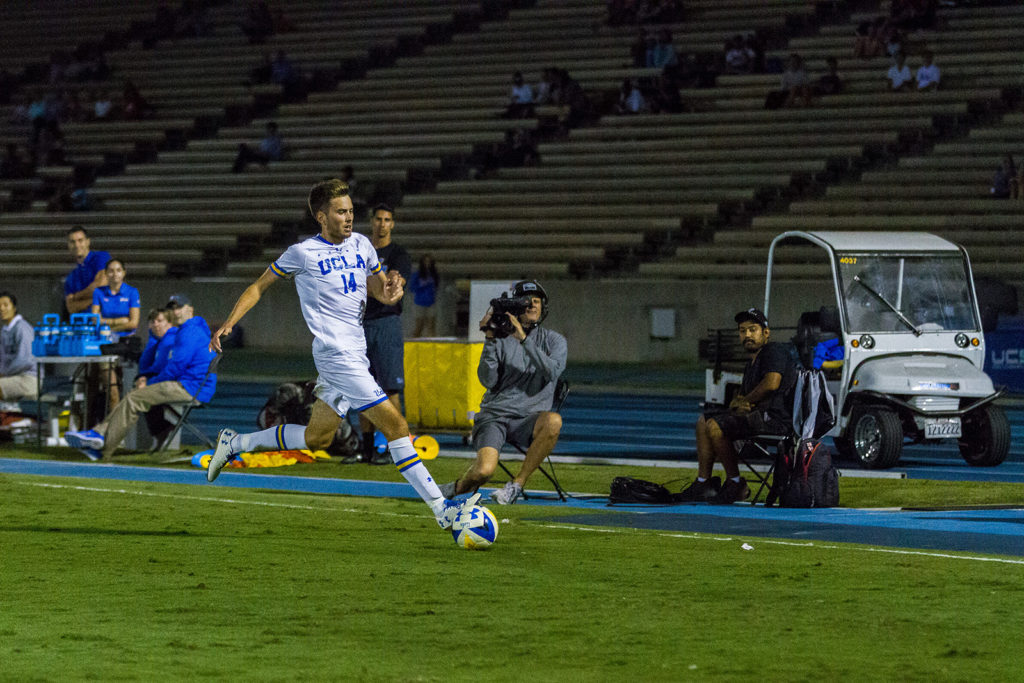 Men's soccer

Michael Waldman, assistant Sports editor

When you lose the conference's leading goal scorer to the MLS, you're going to need some time to forge chemistry in your new offense.
Now, UCLA men's soccer has time.
Coach Ryan Jorden, who inherited a program reeling after the recruiting violations as part of the Varsity Blues scandal, has two new coaches and 11 new recruits. With all that turnover, three months before any games are played is a silver lining to the COVID-19-related shutdowns.
The Bruins lost players that accounted for 21 of their 29 goals scored from last season, with leading scorer forward Milan Iloski leaving a sizable portion behind. His brother rising senior midfielder Eric Iloski, rising junior midfielder Cody Sundquist and rising senior midfielder Marcony Pimentel are the only returning UCLA players to score more than once in the 2019 campaign and can come into their own as new primary options.
Assistant coach Eric Reed also departed from the coaching staff, and Jorden said Reed's expertise as a college coach will be tough to replace. With more time before matches begin, new assistant coaches Benny Feilhaber and Juan Cervantes have a chance to make their mark with the team.
UCLA had its worst conference record in program history last season, and as the saying goes, there's nowhere to go but up.
Luckily for the Bruins, they have plenty of time this fall to find their way back to prominence.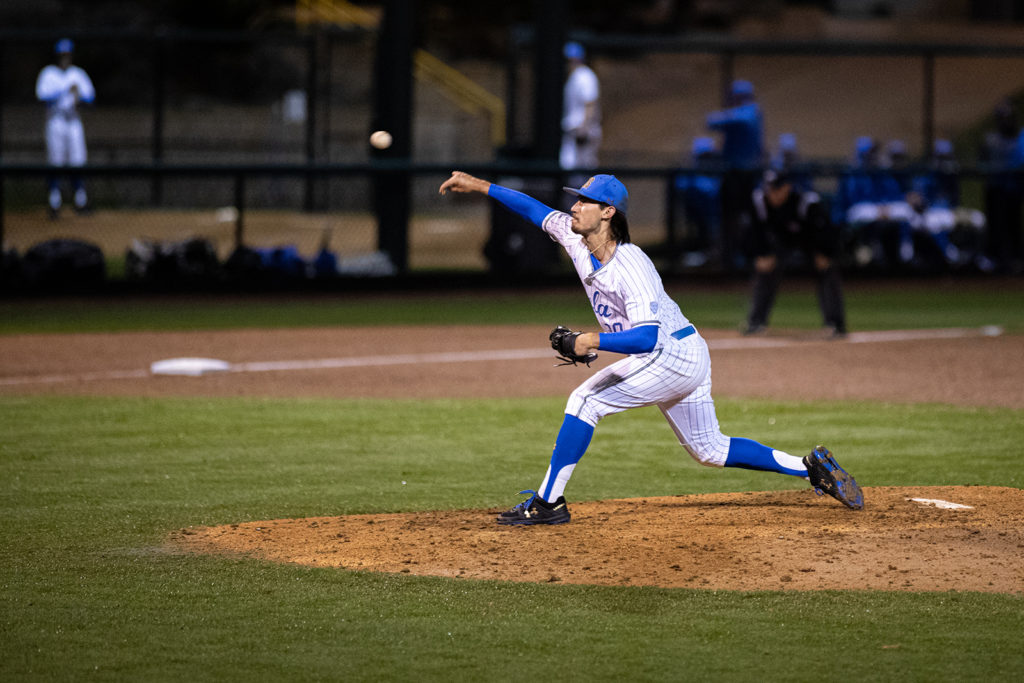 Baseball
Taiyo Keilin, assistant Sports editor
The Bruins boasted a .867 winning percentage through their early season, nonconference schedule.
And they only lost two players to the MLB Draft.
Should a 2021 season happen, UCLA baseball will field nearly the same starting lineup it did when it went 13-2 in 2020. The lone starter not returning is center fielder Garrett Mitchell, who was drafted 20th overall by the Milwaukee Brewers. But the Bruins are not without outfield options.
In 2020, five players started games in the outfield beside Mitchell – although none in center. Looking beyond just those who appeared in games, Emanuel Dean's name will show up. While he was not high up on the depth chart and did not play in his freshman season, Dean was the No. 1-ranked outfield high school prospect in the state of California during his senior year at Servite High School. Mitchell's leaving should open up a spot in the Bruins' outfield for the rising sophomore.
The other player leaving UCLA is rising senior relief pitcher Holden Powell. The right-hander saved 26 games in his three years in Westwood, pitching to the tune of a 2.26 ERA. While his absence – like Mitchell's – will be noticeable, coach John Savage has plenty of options in his bullpen.
The Bruins' bullpen worked over 57 innings in 2020 and only allowed eight runs. Rising senior reliever Michael Townsend did not allow an earned run in his 12 innings of work, and reliever Kyle Mora – entering his fifth year of eligibility – only allowed one earned run in almost 10 frames.
UCLA will also have nine recruits coming to the team, despite losing four of its top five to major league teams.
The combination of an already elite team, few roster changes and new faces should make the Bruins contenders for their second College World Series title.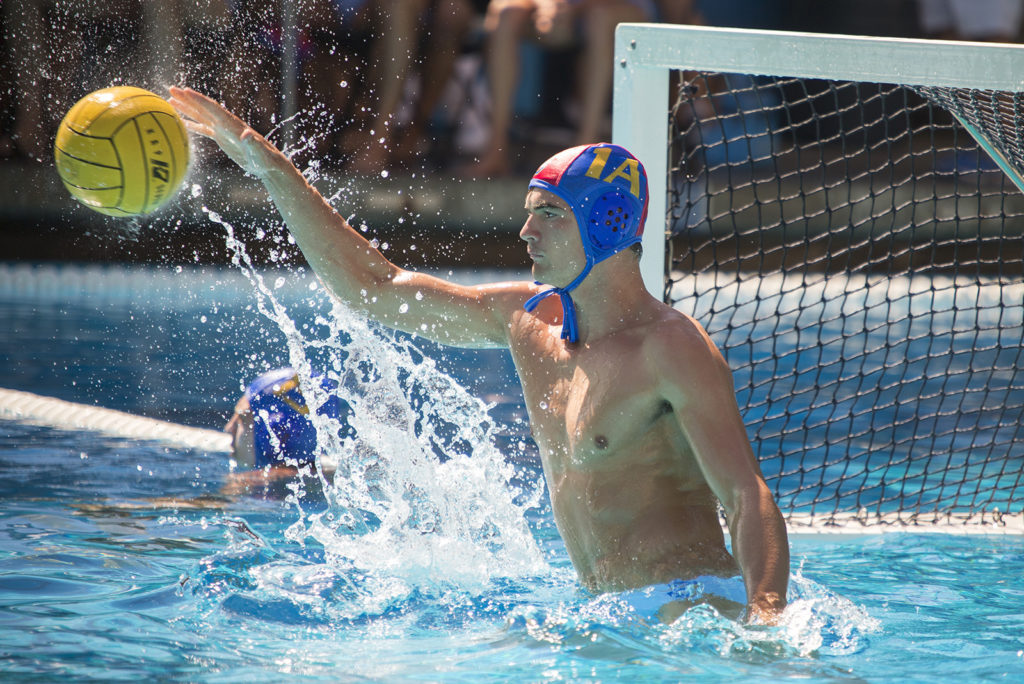 Men's Water Polo

Kyle Boal, assistant Sports editor

One of UCLA's winningest programs will be better off not playing in the 2020-2021 season.
UCLA men's water polo has a record of 267-47 with three national championships in 11 seasons under coach Adam Wright.
Yet for the first time in six years last season, the Bruins missed the postseason. The team struggled toward the end of the season, losing four of its last five matches. UCLA lost twice each to USC and Stanford, with the only win being a 27-4 rout over Penn State Behrend, a team UCLA has never lost to.
Last season, by UCLA men's water polo's standards, was a failure.
This year would not have been much better, as the Bruins lost two pivotal players: graduated goalkeeper Alex Wolf and now-transferred rising junior driver Ashworth Molthen.
Wolf played in 76 games for UCLA, starting in 64 of them over four seasons. Additionally, the goalkeeper played for Team USA in both 2015 and 2019. In his final year with the Bruins, Wolf ranked fifth in the Mountain Pacific Sports Federation in save percentage while finishing third in steals.
Molthen, on the other hand, was a key component of the Bruins' offense, tallying 46 assists, 13 more than the next highest in the MPSF, while also ending in the top 10 in goals with 38. The driver's assists and goals added together ranked second in the conference.
UCLA has four goalkeepers listed on the roster, but only one, rising sophomore Bernardo Maurizi, has any playing experience with the team. Moreover, with the team's losing valuable offensive production in Molthen's absence, which player can step up to fill his cap?
Coming off a disappointing season, in conjunction with the loss of two key players, the 2020 season did not look to start well.
Luckily, Wright, who won the national championship as recently as 2017, will have an extra year poolside developing a culture among his players before they will have to see elite competition again.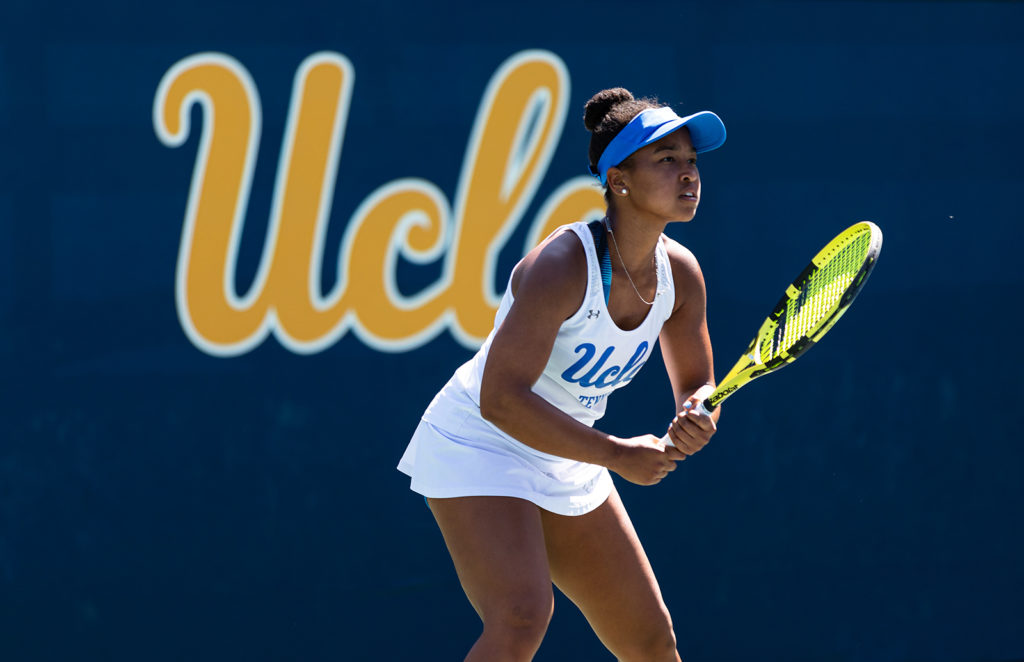 Women's Tennis

Jon Christon, assistant Sports editor

No UCLA team is returning a better player than women's tennis.
When the NCAA announced spring sport student-athletes would receive an additional year of eligibility following the cancellation of spring sports, rising redshirt senior Jada Hart surprised her teammates by declaring her intentions to play one more year in Westwood.
Why is this such good news? Not only was Hart one of the best Bruins last season, but she also was one of the best players in the entire country.
Hart was individually the No. 17-ranked singles player in the nation and also part of the No. 1-ranked doubles team with her partner rising junior Elysia Bolton, meaning UCLA will still be the team to beat in pairs competition.
In addition to Hart's talent on the court, the Bruins return a veteran leader for a roster filled with young talent, as underclassmen made up more than half of last year's roster.
Coming back for her sixth year in Westwood, Hart will be by far the most experienced player and will be a leader for young players like Bolton – the ITA National Player to Watch – and rising sophomore Abbey Forbes.
Hart's return – plus the addition of transfer Vivian Wolff – means UCLA will field an even better team than last season when it finished the abbreviated campaign atop the Pac-12 and No. 3 nationally.
If last season was any indication, things are looking up for the Bruins.