Gov. Newsom signs bill requiring CSU students to take ethnic studies class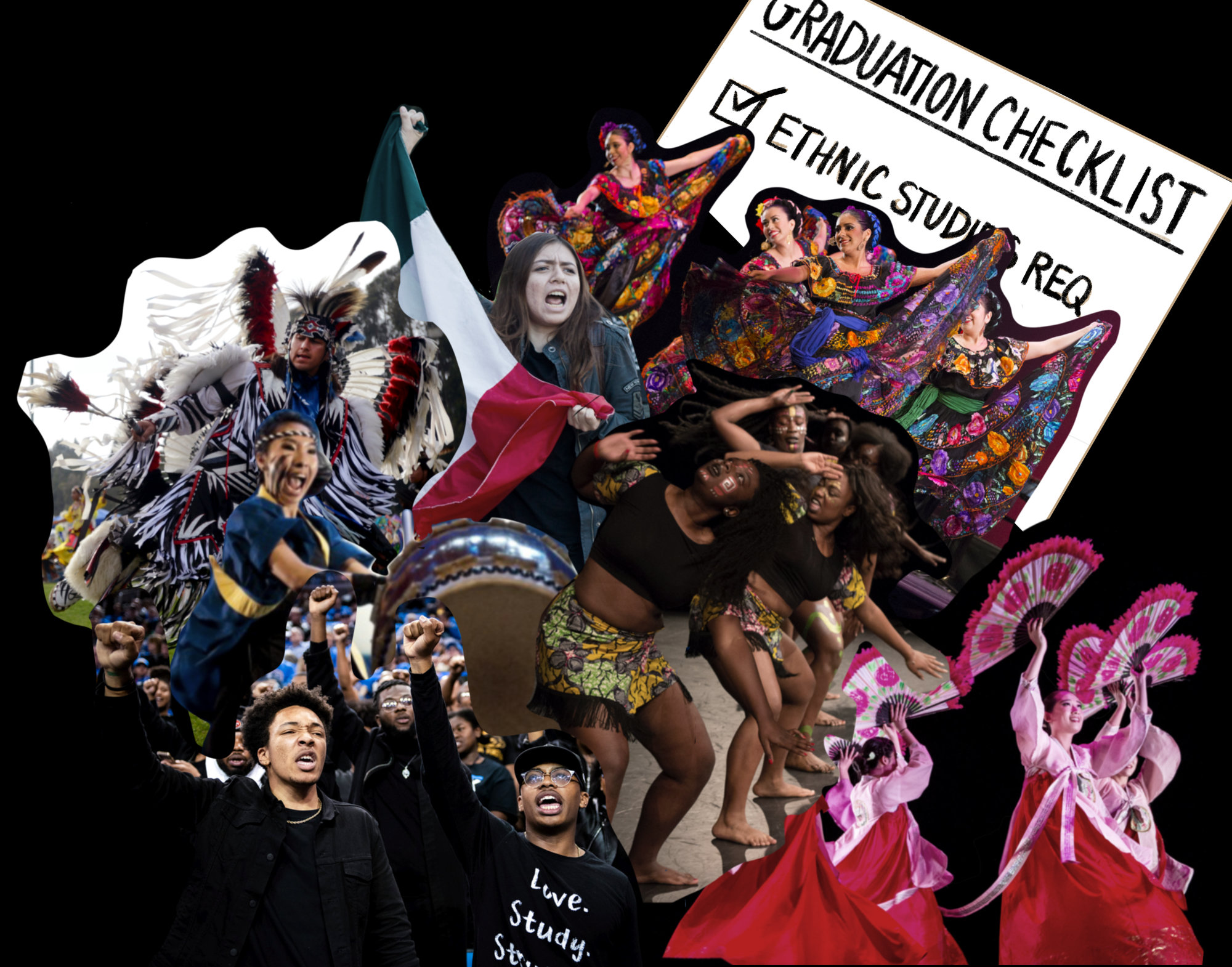 California passed a law Aug. 17 requiring California State University students to take an ethnic studies course in order to graduate, causing a debate about the scope of the requirement and the legislature's oversight in the education curriculum. (Daily Bruin file photos. Photo illustration by Emily Dembinski/Illustrations director)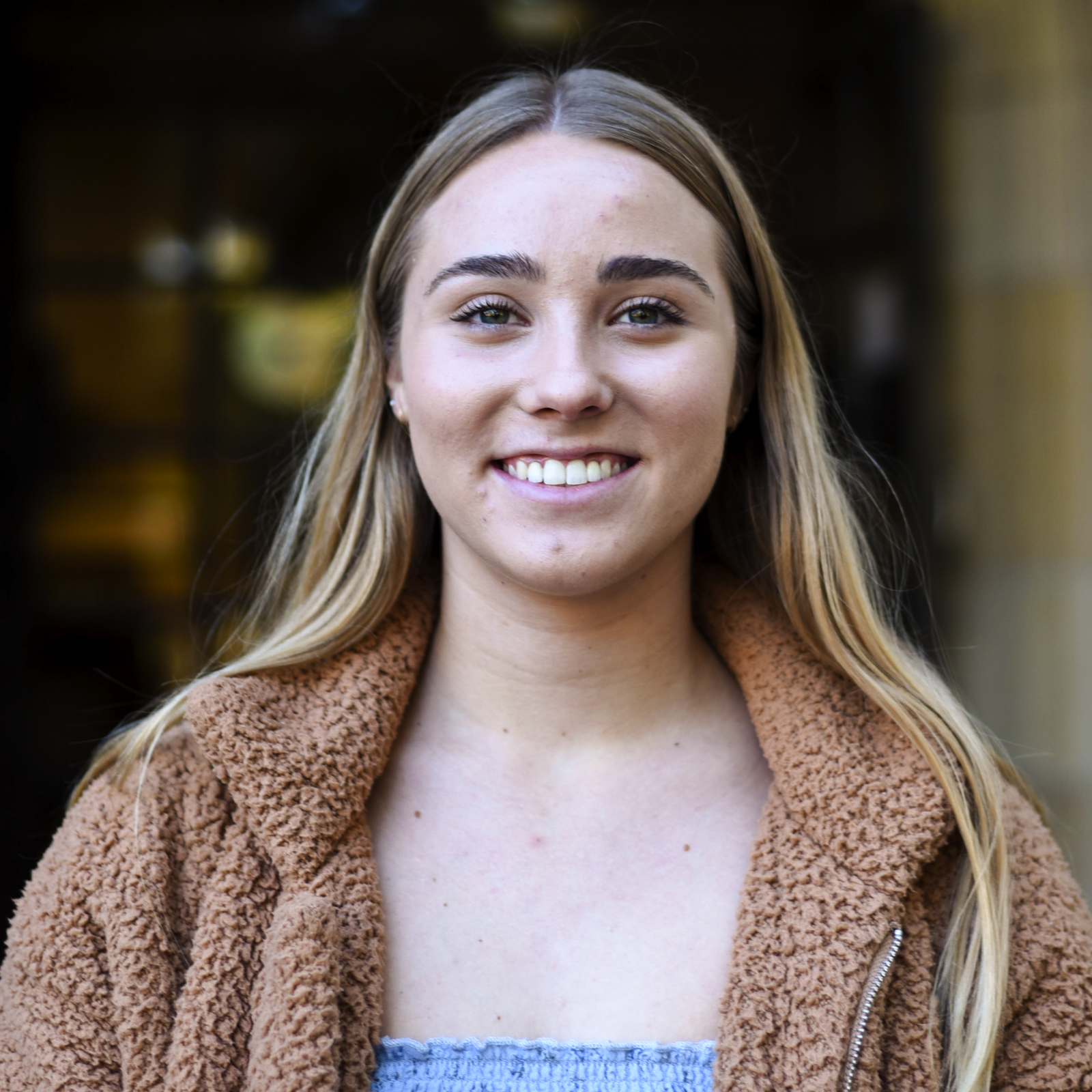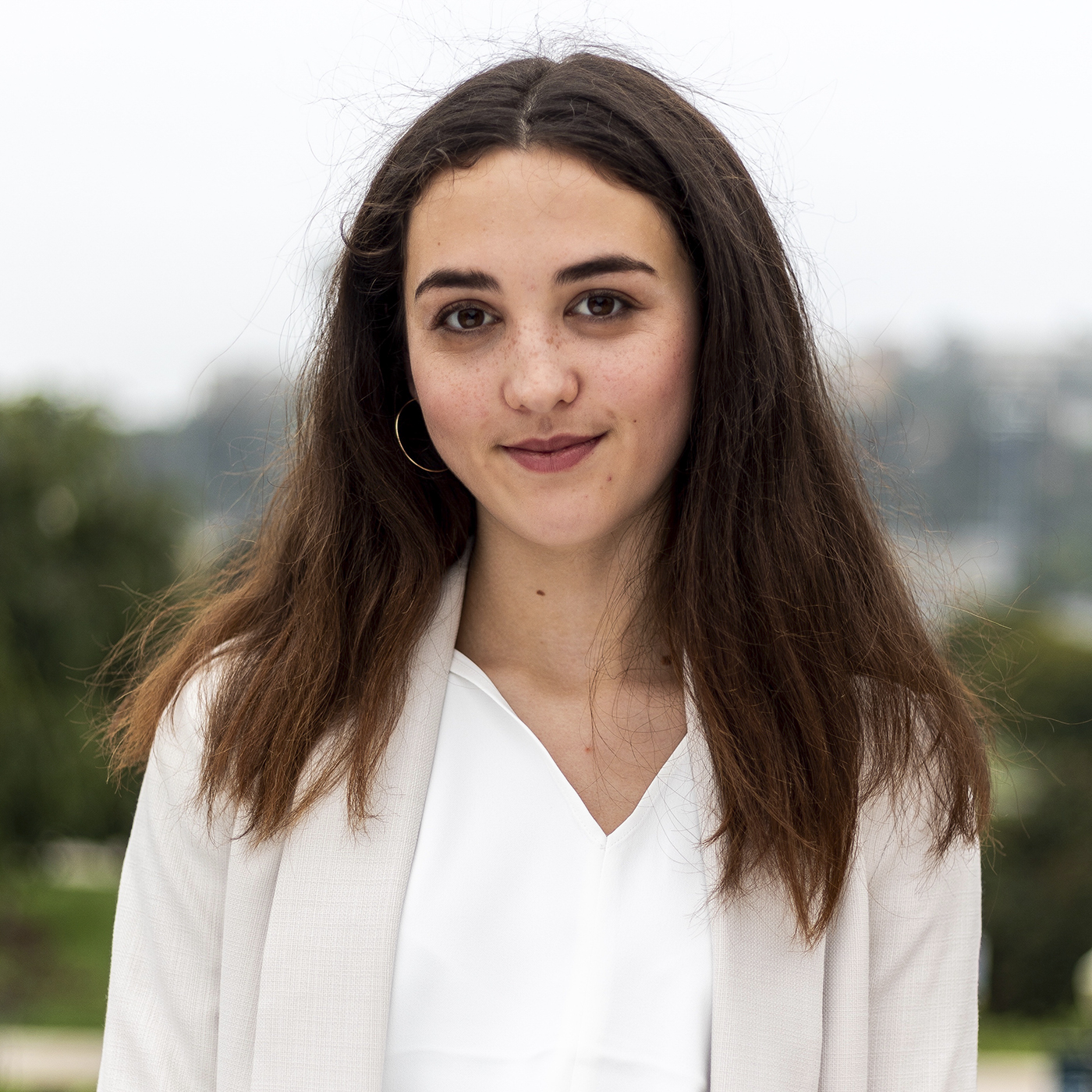 A new state law will require all California State University students to take an ethnic studies course to graduate.
California Gov. Gavin Newsom signed Assembly Bill 1460 into law Aug. 17, requiring the CSU system to offer courses in African American, Asian American, Latino/a American and Native American studies, starting the 2021-2022 academic year. By the 2024-2025 academic year, one three-unit course in ethnic studies will be required to graduate.
Shannon Speed, director of the UCLA American Indian Studies Center, said she thinks that the state's using its power to quickly enforce this requirement was necessary given the heightened need for ethnic studies in California classrooms.
"As we saw with the diversity requirement at UCLA, large public universities can be … very, very slow to change, and this is a change that has a social imperative for the state," Speed said. "I think the CSU system needed to be pushed to do the right thing, and I think the same is true for the UCs."
It took 11 years of debates and votes before UCLA passed the current diversity requirement in 2015, which includes courses that cover gender, socioeconomics, sexual orientation and religion, in addition to ethnic studies.
In a state where nearly two-thirds of the population belong to the four ethnic groups encompassed in AB 1460, Speed, also a gender studies and anthropology professor, said it is unacceptable that some college students will never have to learn about these marginalized communities.
The requirement gives students across all majors an opportunity to see things through a different lens, said Daniel Diaz, the director of the UCLA History-Geography Project at Center X.
"I think ethnic studies is really good at helping people build empathy," Diaz said. "If your major doesn't require you to sit with this history and learn about these experiences, you can go through four years (and never take) at least one class (of this) type of education."
Ethnic studies courses can help students better understand some of today's issues, such as those brought up by the movement for Black lives, Diaz added.
Karen Umemoto, the Helen and Morgan Chu endowed director's chair of UCLA's Asian American Studies Center, said that the racial tension seen in America today is exacerbated by a lack of education.
"The reason for this divide is that we live in different worlds," said Umemoto, an urban planning and Asian American studies professor at UCLA. "We don't understand each other's histories."
However, the bill was opposed by a number of faculty and members of the administration at the CSU because of concerns about campus autonomy and the scope of the requirement.
The passage of the bill superseded an alternate plan that was approved by the CSU board of trustees in July.
The plan approved by the board of trustees included the four ethnic groups also covered in AB 1460 and expanded the requirement to include other oppressed and marginalized groups, such as the LGBTQ+ and Jewish communities, said CSU spokesperson Hazel Kelly in an emailed statement. It also would have allowed students to take courses in social justice to fulfil the requirement, Kelly said.
Jeffrey Blutinger, a history professor at CSU Long Beach, said he believes AB 1460 is based on a discriminatory system because it excludes other groups, such as Jewish, Armenian, Arab and South Asian people.
Blutinger, who is the director of the Jewish Studies program at CSULB, added he thinks the bill is problematic as it does not include courses on social justice.
"If we understand the purpose of this bill is really to address and to raise awareness of the groups that are discriminated against in California, then, by excluding social justice, it excludes other groups," Blutinger said.
A majority of hate crimes in California target four specific groups – LGBTQ+ individuals, African Americans, Jews and Latinos – two of which are not included in the bill, he added.
Blutinger said he helped draft a letter to Newsom from the CSU faculty that was signed by more than 100 CSU faculty members, which said that AB 1460 excludes certain ethnic groups, ignores the need for instruction on social justice and threatens the academic independence of the CSU system.
Peter Herman, an English literature professor at San Diego State University, a California State University and one of the first people to sign the letter, said the bill will cost about $16 million to implement, while CSU's proposal would have cost the university system about $3 million to $4 million.
He added that the state's decision also poses a threat to departmental and campus autonomy, which has been an issue at the CSU for as long as he's been teaching there.
"There's always been this push-pull between who is going to run this place," Herman said. "Well, the pushback has always (meant) that each individual campus really values its autonomy and that filters down into the individual classes where professors really jealously guard … their autonomy in the classrooms."
Kelly said the CSU originally opposed the bill because of the precedent it would set: It would allow legislators to determine a university's course requirements instead of its faculty.
Speed said she thinks there is nothing wrong with the CSU's initial plan, but added she believes AB 1460 better addresses the gap in ethnic studies education because under the initial plan some students still would have never taken an ethnic studies course. Speed said the Board of Trustees' plan mirrored UCLA's diversity requirement and could work in conjunction with AB 1460.
Umemoto said she hopes ethnic studies scholars and courses continue to become more integral to education curricula.
"We can never have too much training and understanding of the world from different perspectives and from critical perspectives," Umemoto said.
Shapero is a senior staff News reporter. She was previously an assistant News editor in the National News & Higher Education beat. Shapero is a fourth-year political science student who enjoys covering national and statewide news.
Shapero is a senior staff News reporter. She was previously an assistant News editor in the National News & Higher Education beat. Shapero is a fourth-year political science student who enjoys covering national and statewide news.