The Quad: Despite virtual learning, students can still experience the magical UCLA atmosphere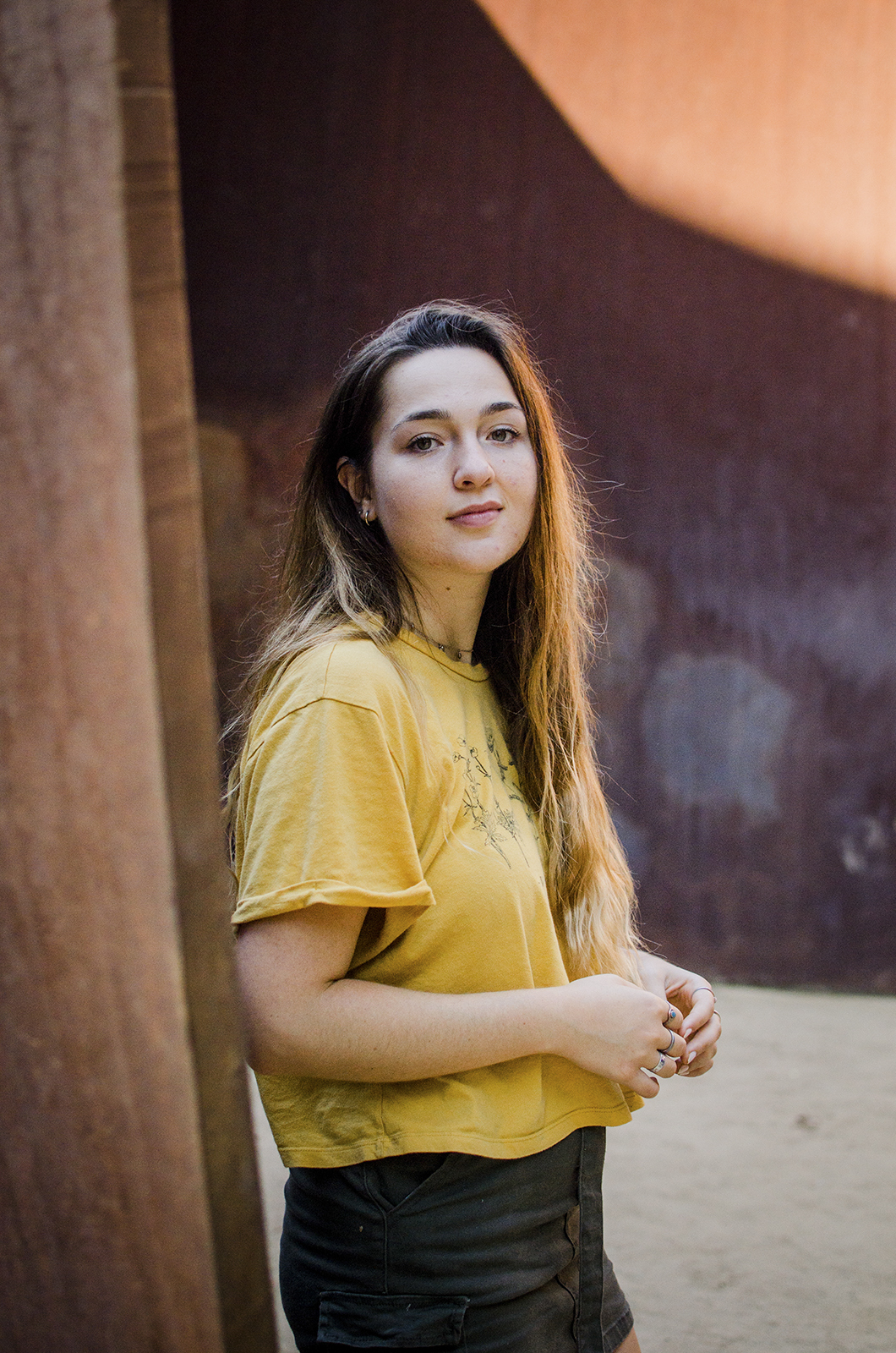 Olivia Fitzmorris, a senior staff member of The Quad, shares the special things about being at UCLA, pandemic or not. (Kanishka Mehra/Photo editor)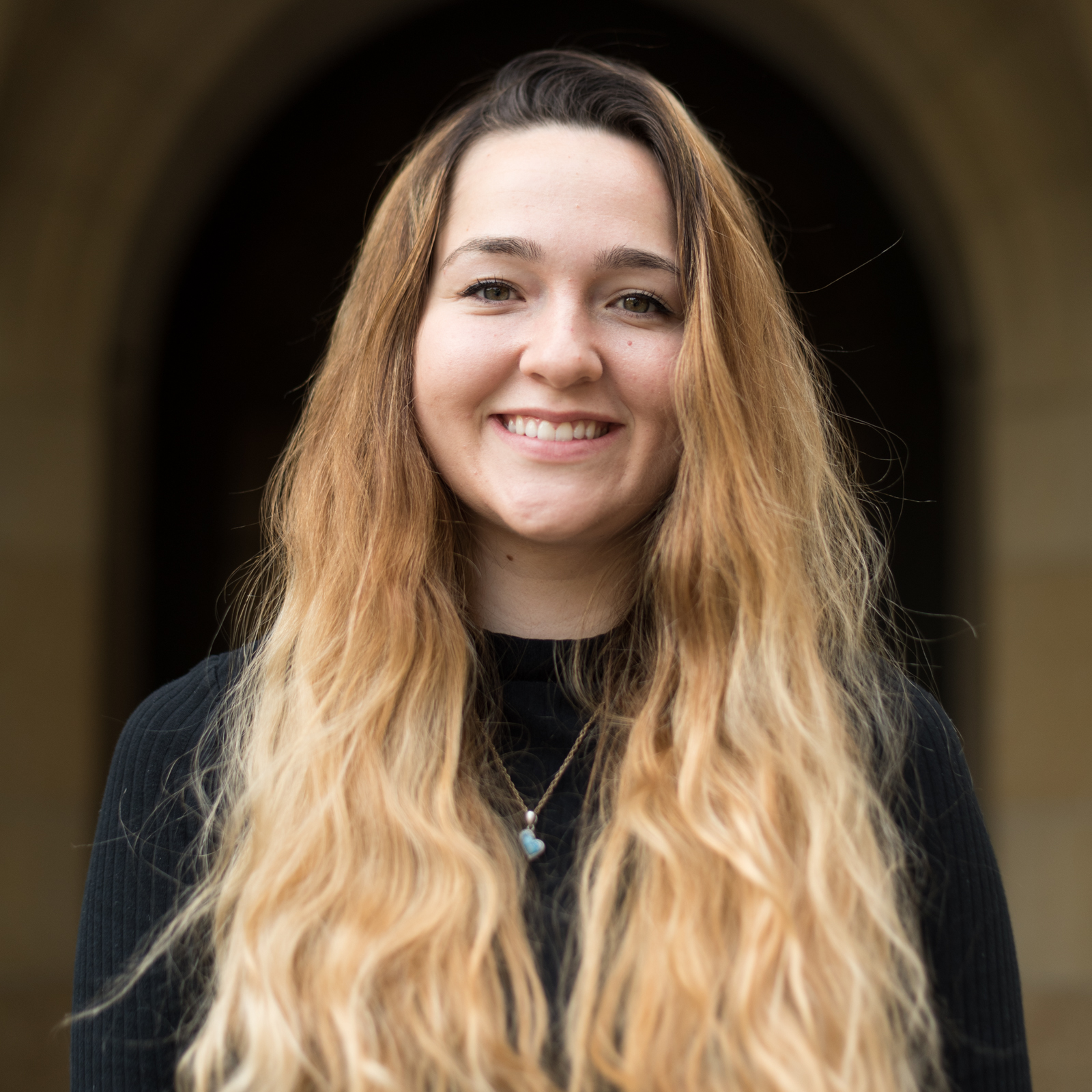 So you're moving into Westwood this fall. Now what?
This year is going to look a little different – there's no point in denying it – with a lot more Zoom classes and a lot fewer football games. As an incoming senior, this was a hard pill to swallow at first. Nobody wants a pandemic to spoil their last year of college. But my self-pity could only last so long.
As the school year draws nearer, I remember all of the things I love about UCLA, and that little spark of excitement ignites yet again.
We at The Quad want to share that feeling with all of the incoming Bruins, so we've put together some things to look forward to when you are able to come to campus, pandemic and all.
First and foremost, a secret that any upperclassmen at UCLA will tell you: There's something special about this campus. You can hear it in the buzzing chatter of students and staff making their way along Bruin Walk. You can see it brushed into the glowing pink skies at twilight. You can feel it on a warm day, when people gather from all around to stretch upon the sun-soaked grass of Janss Steps.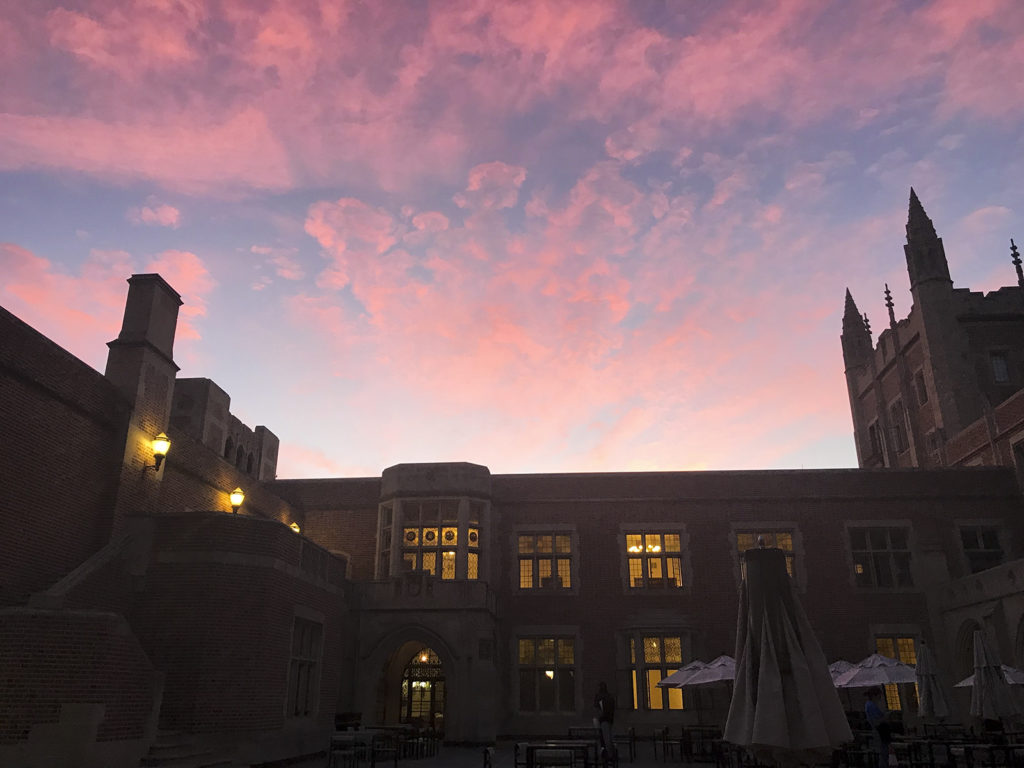 Juliette Cornet, a third-year comparative literature student, said she has experienced this feeling despite the campus being less busy than usual.
"I was working out at UCLA just the other day with my roommate, and even though the campus was empty, you still felt that whole atmosphere of, 'You're on a college campus,'" she said. "I really don't know how to describe it. It's magical, and it's smart."
We might not be able to cheer together in the bleachers or squeeze together in the lecture halls, but that won't be enough to stifle the humming, buzzing energy of community on this campus – and we think you'll find that being in the presence of UCLA and its students will make you feel at home.
And what's home without a little home cooking? Another draw for incoming Bruins has always been the food. It's still a draw for us old-timers, too. UCLA Dining Services has announced that all of its dining halls will be operational in the fall (with modified safety measures, of course) so students living in the dorms won't miss out on the renowned UCLA cuisine.
In addition, many businesses in the area are now open for takeout or outdoor dining, including famous campus haunts such as Fat Sal's, Mr. Noodle and Diddy Riese.
Venturing a little farther out, you'll find that Los Angeles is still abuzz with life and activity. Third Street Promenade continues to draw masked shoppers from far and wide with street performers and patio restaurants. The coast is open for an afternoon swim or a golden hour photoshoot, and there are plenty of scenic hiking trails in the Santa Monica mountains.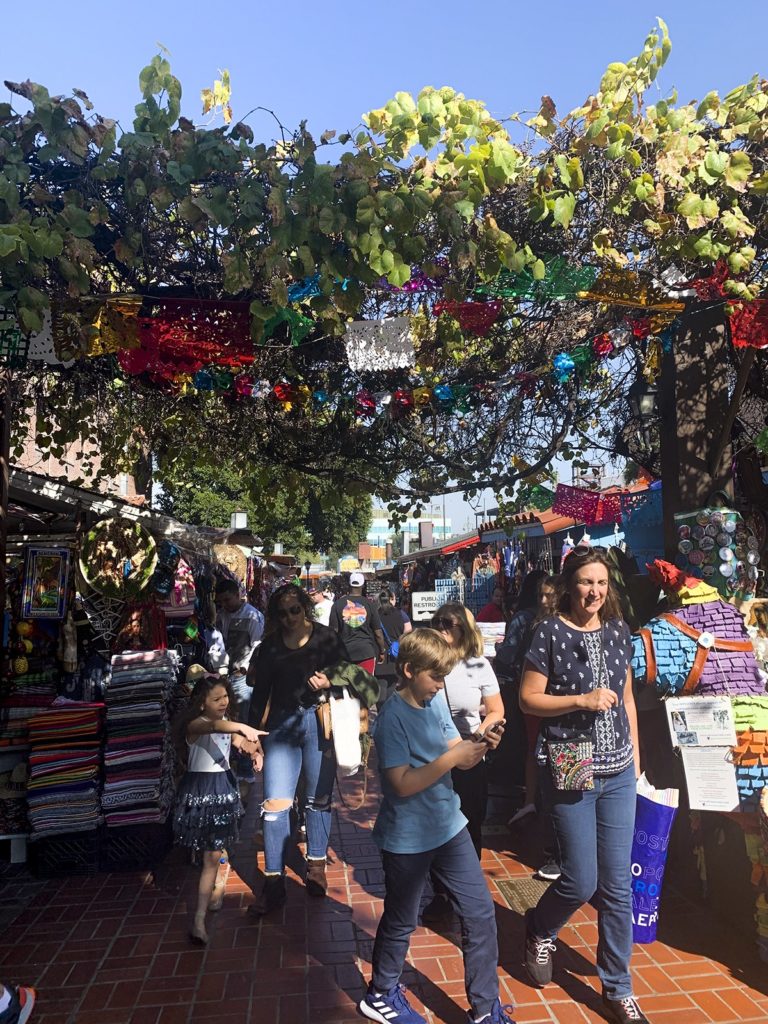 Now that your weekends are covered, we can focus on the day-in and day-out of your college experience: taking classes. Sure, Zoom University is not the classic college experience, but online education offers its own set of advantages, and you might even find some aspects of virtual classes better than the real thing.
Laura Hartenberger, a lecturer in the UCLA Writing Programs, said she is certainly optimistic about the coming school year.
"I think it'll be a fun year, and we've also just now had the chance to spend some time thinking about how we can structure our classes in an engaging way," she said. "A lot of people are also thinking about ways we can make the experience more engaging and interactive through multimedia and video and social media and bring all of the benefits of technology into our classrooms."
Hartenberger said that faculty are brainstorming ways to ramp up the online learning experience with features including Slack channels, guest speakers, accountability buddies and, of course, Zoom breakout rooms.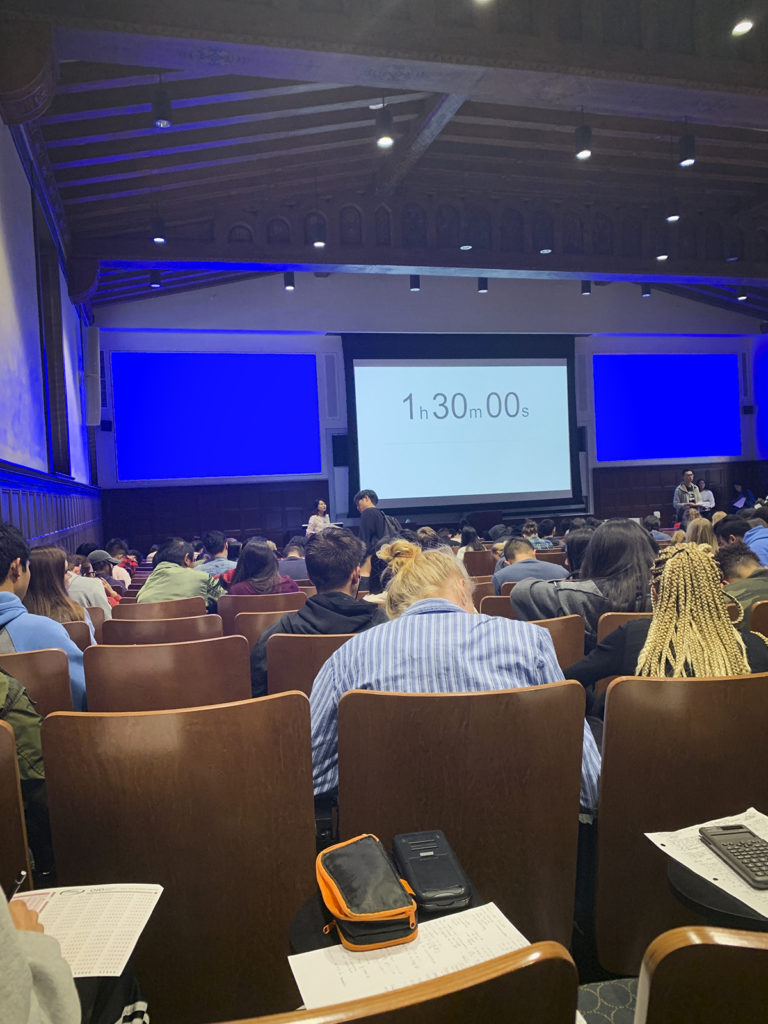 Hartenberger also said that she thinks that students will be able to make connections with each other in these online environments.
"We're really taking that responsibility onto ourselves to try to create a sense of community," she said.
With any luck, you'll find yourself taking classes with instructors and students who are just as eager to meet you. There are also loads of clubs and organizations at UCLA going virtual this year, which can help you find folks with similar interests and career plans. We know meeting friends in clubs may sound cliche, but Bruins can surprise you with their kindness. We say give them a try.
From incoming first-year students to soon-to-be graduates, this year has been changed for all of us – which also means, in the immortal words of "High School Musical," "We're all in this together."
"It's definitely an observation that I made coming here, just the sense of optimism that students have and the energy that they are bringing to their experience here," Hartenberger said. "If you're going to go to school anywhere during the pandemic, UCLA is a great option."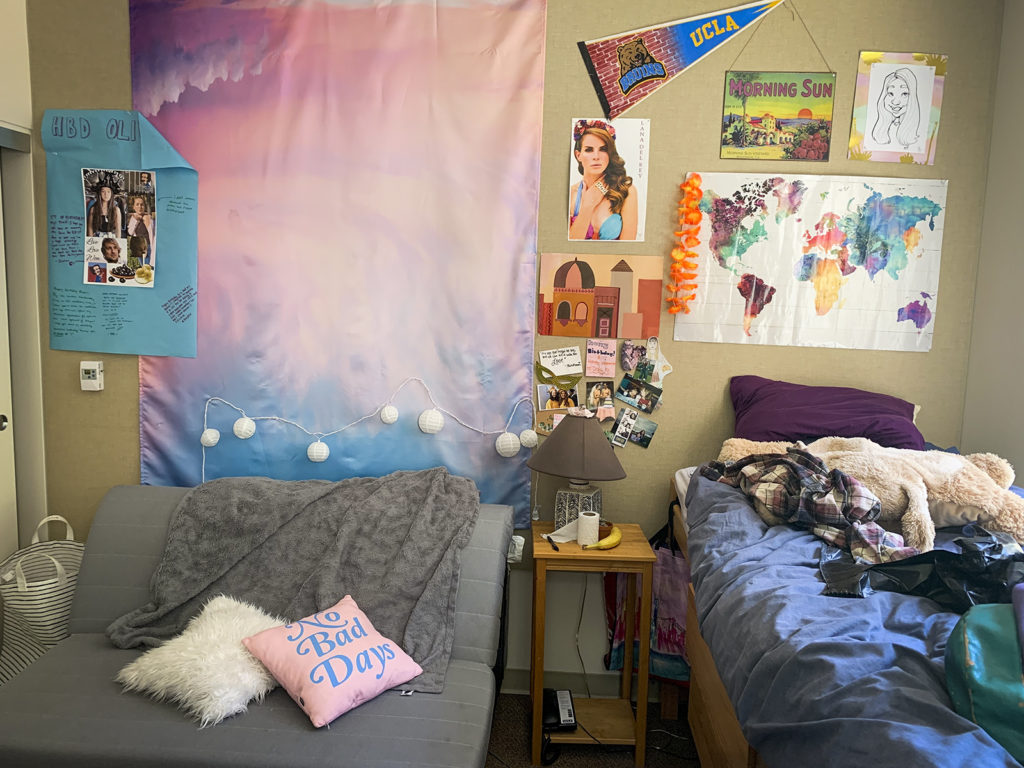 And of course, even as we navigate these uncertain times, some things will stay the same. We'll submit essays at the last minute. We'll watch the sunset from Janss Steps. We'll gobble Diddy Riese cookies. We'll study for classes we love and classes we hate. We'll marvel at the layers of brick that form Royce Hall.
"It'll be different, but it also won't be different," Cornet said. "And I think you should take advantage of the time and maybe do your classes outdoors and things like that because it's an opportunity to really get to know campus."
Most importantly, we'll remind ourselves how lucky we are to attend UCLA in the fall, whatever that may look like for you. Don't let online classes get you down. This is still the opportunity of a lifetime.
Make the most of it.
Fitzmorris was the 2019-2020 Blogging assistant editor. She was previously a Blogging contributor and a Copy slot editor in the 2018-2019 school year. She studies Communication and Digital Humanities.
Fitzmorris was the 2019-2020 Blogging assistant editor. She was previously a Blogging contributor and a Copy slot editor in the 2018-2019 school year. She studies Communication and Digital Humanities.