Opinion: To support undocumented students, UC must divest from companies selling data to ICE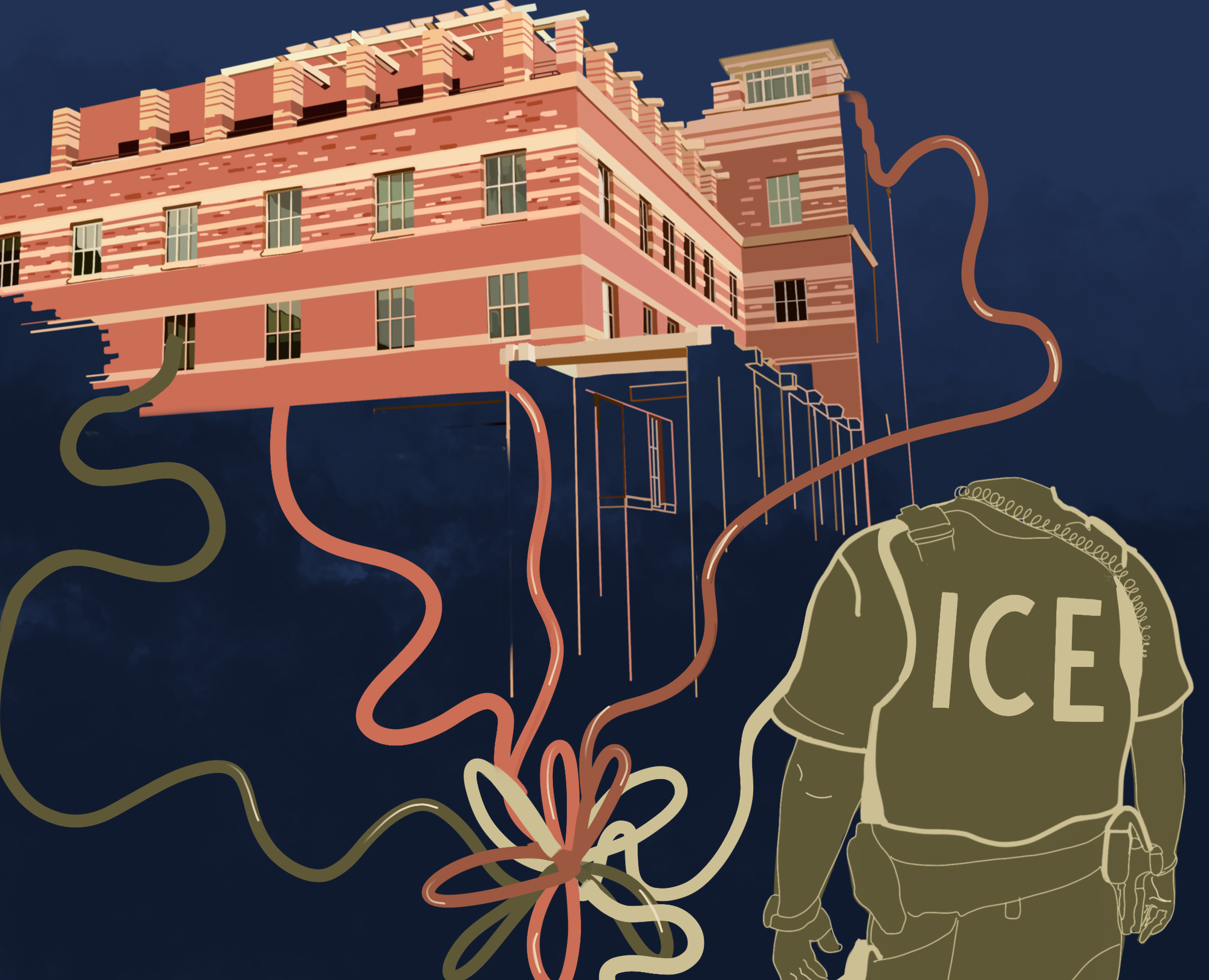 (Emily Dembinski/Illustrations director)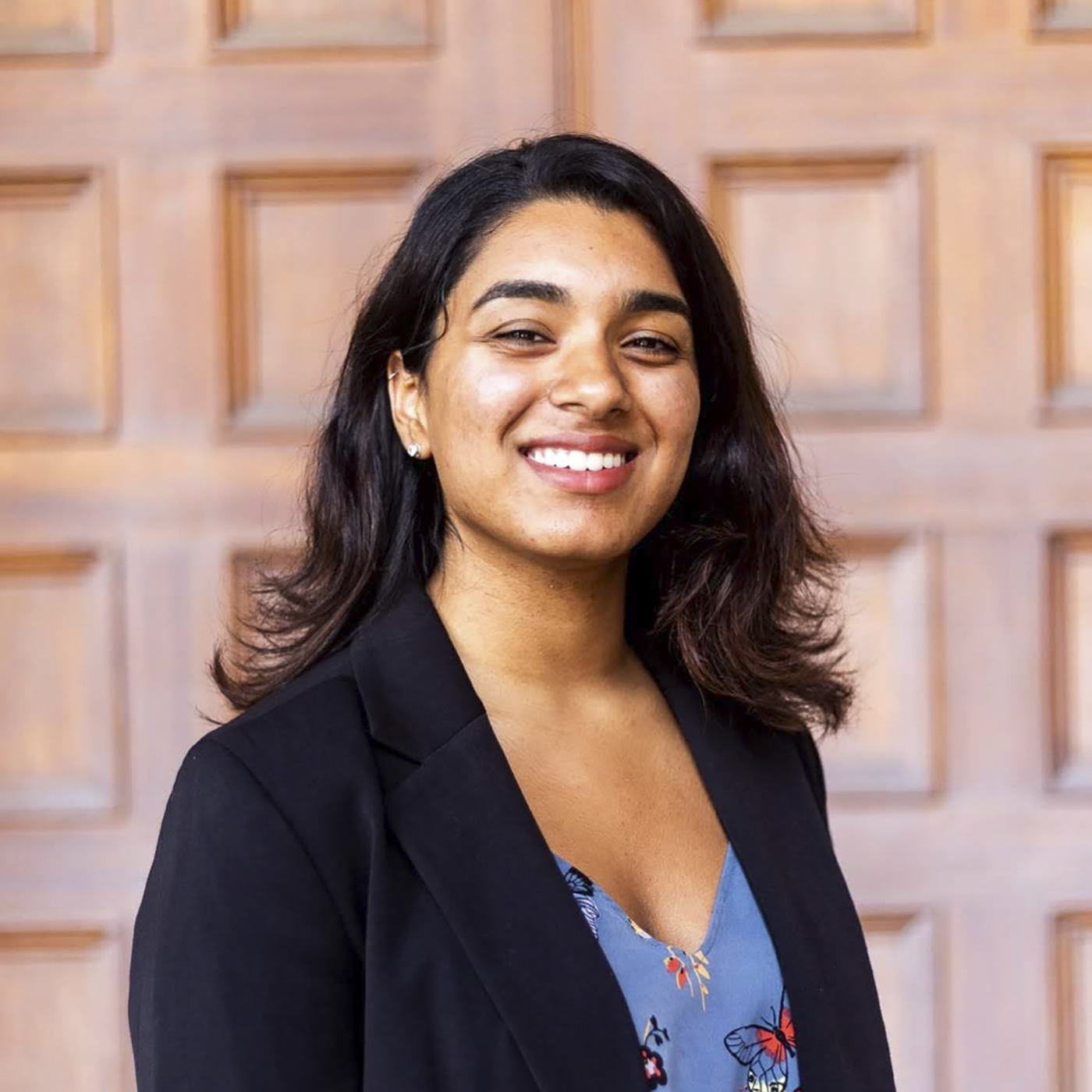 From social media to online shopping, efforts to keep our personal data secure in the modern world might seem futile.
But big data companies aren't just spending billions to collect information for targeted advertising.
Thomson Reuters and RELX, which are parent companies of Westlaw and LexisNexis databases, respectively, have been selling personal data and other surveillance services to the U.S. Immigration and Customs Enforcement agency since at least 2013.
These companies provide essential legal research services, such as access to case law and court documents, to academic institutions. The UCLA School of Law paid about $340,000 to Westlaw and $250,000 to LexisNexis from 2015 to 2020 for access to their services. It will make additional payments totaling about $100,000 until 2022.
These contracts with ICE raise ethical questions. UCLA cannot claim to support undocumented students as long as it funds companies with ties to ICE. It must take this opportunity to leverage the collective power of the University of California to threaten divestment and ultimately encourage other institutions to do the same. While it may seem like a long shot, the combined pressure of multiple universities will certainly make waves.
Because doing nothing sends a dangerous message to the undocumented community.
To start, as of 2018, Thomson Reuters had multiple contracts with ICE potentially totaling over $46 million to provide surveillance services for arrests.
Stephanie Sommese, a spokesperson for LexisNexis, said in an emailed statement that data collected from users at law schools or other academic institutions is not sold to ICE.
But the 2018 Department of Homeland Security budget overview shows that LexisNexis has contracts worth millions with ICE for the National Crime Analysis and Targeting Center. This means that even if law school data is kept separate from the data sold to ICE, UCLA and other academic institutions are inadvertently funding ICE's data and surveillance systems.
Put simply, universities that have contracts with Thomson Reuters and RELX are harming undocumented immigrants. ICE gathers incredibly invasive personal information, from license plates to home addresses, to aggressively target undocumented immigrants.
Palantir, a data-mining firm that has a $41 million contract with ICE, secretly tested its predictive policing technology in New Orleans from 2012 to 2018. In 2019, Mijente, a Latino rights group, acquired internal ICE documents that showed that Palantir played a key role in the arresting and deporting of families. Thomson Reuters provides the data for Palantir's policing system.
Sarah Lamdan, a City University of New York School of Law professor and librarian, said that "data cartels," such as Thomson Reuters and RELX, are often missing from congressional oversight hearings, although they are the ones selling the actual data.
"We need to start paying more attention to our data and who owns it and who is selling it to ICE because Palantir's technology, predictive policing, can't run without the data," Lamdan said. "We should be calling them in and asking them tough questions."
The data is not used to target criminal noncitizens, but rather all undocumented immigrants, indiscriminately. An investigation in 2018 found that ICE had wrongly detained 1,488 immigrants since 2012.
"The underlying logic for all of it, whether it's local policing or ICE policing, is that there are certain people that represent a perpetual threat to society and therefore the only solution is to punish them and remove them," said Mizue Aizeki, deputy director of the Immigrant Defense Project.
Political advocacy groups like Mijente and the Immigrant Defense Project, along with student groups such as the UCLA Law Students Against ICE have worked hard to raise awareness of the issue.
The problem is that Westlaw and LexisNexis essentially dominate the industry without any serious competition. For law students and professionals alike, not using such services would prove a huge disservice to their careers, said Kevin Gerson, the UCLA Hugh & Hazel Darling Law Library director.
But academic institutions can use this stronghold to their advantage. Thomson Reuters and RELX cannot risk losing their academic contracts if the UCs and other universities across the country immediately divest.
This is not to say other databases don't exist. Gerson said UCLA has worked to provide and teach alternatives to its students.
"As an institution, I do think that we should promote all the alternatives, both because as a student, you may have reasons not to want to use Lexis or Westlaw, you may find yourself in an environment that doesn't have Lexis or Westlaw or you may not be able to afford Lexis or Westlaw," Gerson said.
Although Westlaw and LexisNexis might provide better services, this gives them no right to act without consequence. These companies should not force consumers to choose between an effective product and human rights.
And law schools have been able to push back in the past. After scrutiny, BigLaw firms ended the use of mandatory arbitration clauses, which means firms can be brought to court for sexual harassment claims or racial discrimination.
Westlaw and LexisNexis cannot have their cake and eat it too – so the UC should make good on its promise to support the undocumented community.
It is difficult to be the one to take the first step, but too many lives are at risk not to.
Bal is a 2021-2022 assistant Opinion editor. She has been a columnist for four years, covering stories from UCLA student life to California politics. She is currently a fourth-year political science and sociology student.
Bal is a 2021-2022 assistant Opinion editor. She has been a columnist for four years, covering stories from UCLA student life to California politics. She is currently a fourth-year political science and sociology student.