Biologist Flossie Wong-Staal remembered for pioneering HIV research and treatments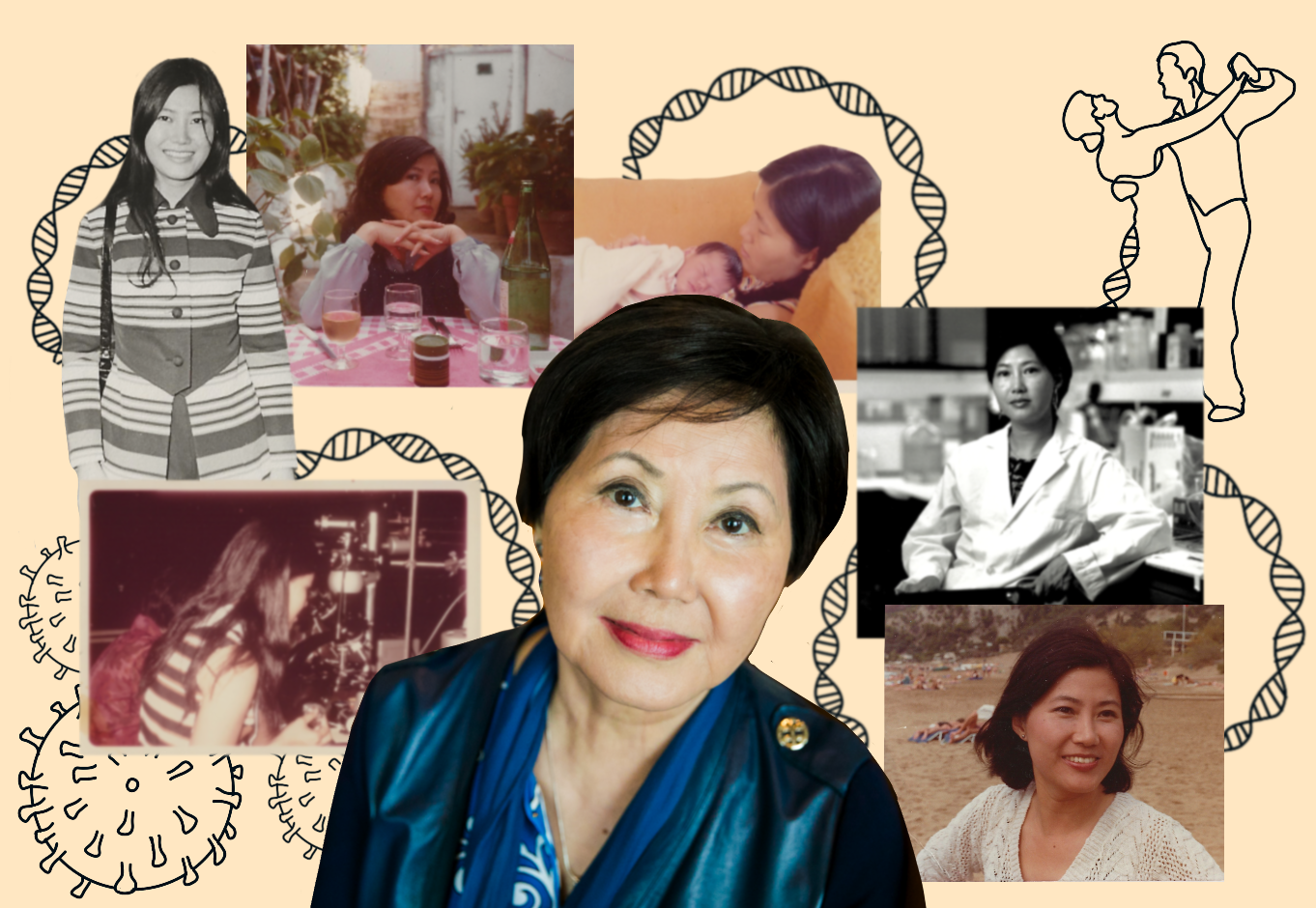 Flossie Wong-Staal — who was the first to clone HIV and analyze it on a molecular level — passed away of pneumonia July 8 in San Diego.(Photos courtesy of Caroline Vega, Photo illustration by Emily Dembinski/Illustrations director)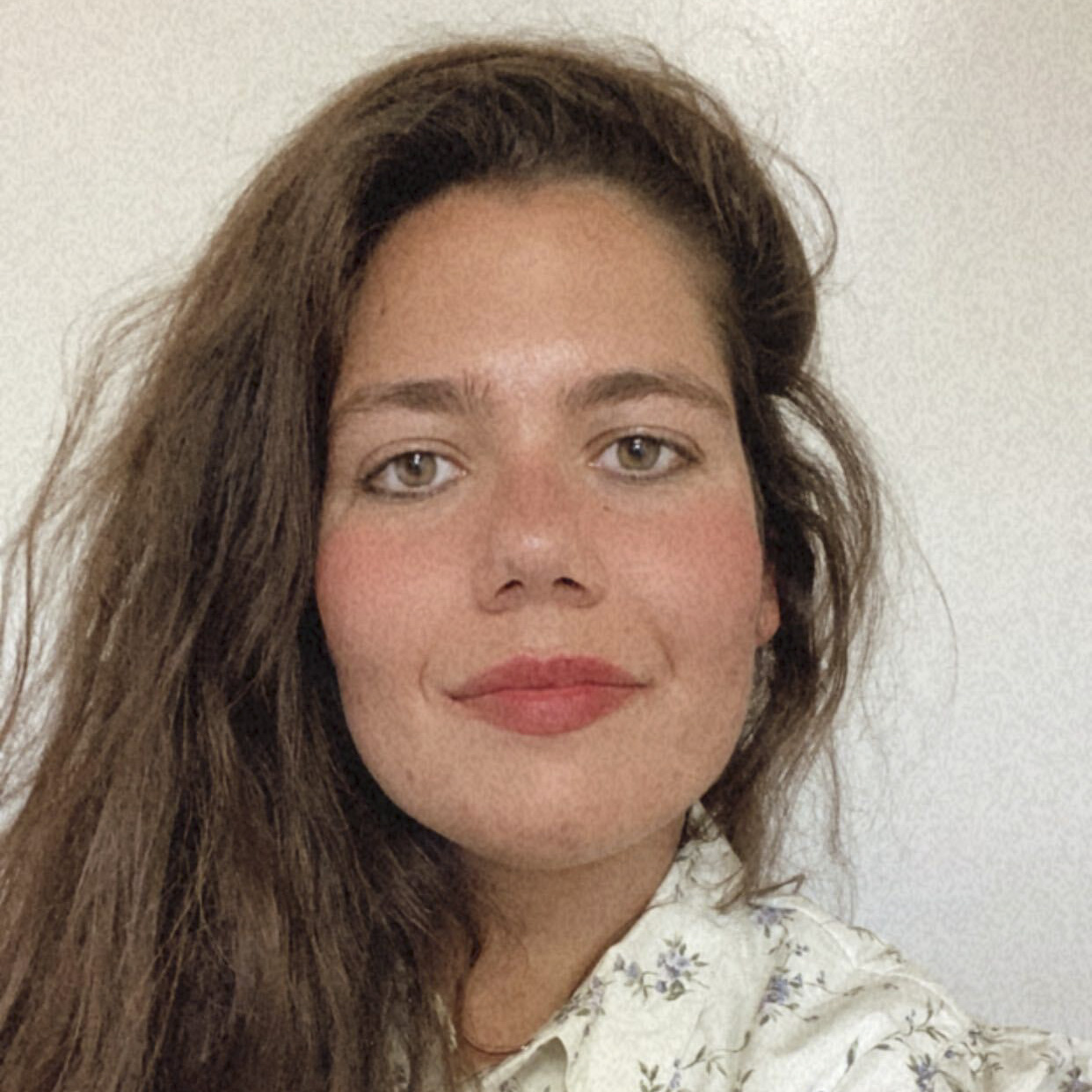 Flossie Wong-Staal – the most cited female scientist of the 1980s – shaped today's understanding of HIV, said Jerome Zack, a UCLA microbiology, immunology and molecular genetics professor.
"Without her work, we wouldn't be anywhere we are today with HIV," Zack said.
Wong-Staal, a molecular biologist, virologist and UCLA graduate, passed away of pneumonia July 8 in San Diego. She was 73 years old.
Wong-Staal received her bachelor's in science from UCLA in bacteriology in 1968, and her doctorate in molecular biology four years later. In 1973, she worked at UC San Diego as a postdoctoral researcher before joining biomedical researcher Robert Gallo's lab at the National Institutes of Health. Gallo, a current professor of medicine at the University of Maryland, is credited with the co-discovery of HIV.
In Gallo's lab, Wong-Staal was among the first to identify HIV as the cause of AIDS, and was the first to clone and analyze HIV on a molecular level.
She worked with Gallo in isolating the virus from blood and tissue samples from a pool of 48 patients, said Gallo, who is also the father of Wong-Staal's second daughter, Caroline Vega.
By cloning and analyzing the virus, Wong-Staal discovered how HIV reproduced and changed the body's cells, and was able to develop antiretroviral drug therapies — which help manage viruses — for AIDS, Zack said.
Her molecular analysis of HIV influenced how virologists study viruses today, such as COVID-19, and the development of antiretroviral drugs, Zack added. Antiretroviral drugs halt the progression of retroviruses, a type of virus that reproduces by inserting its genetic material into the body's cells. HIV is one of a few identified retroviruses.
Zack added that Wong-Staal's discoveries informed his work in pathogenesis, the study of the development of diseases.
Additionally, Wong-Staal and Nancy Chang, her former colleague at the lab, developed a blood test to detect HIV which is widely used to this day, said Gallo.
Because of Wong-Staal's skills in molecular analysis, Gallo promoted her to lead the molecular biology division of his lab, he added.
"As supervisor she was even-handed and judicious," said Beatrice Hahn, who worked under Wong-Staal and is now a professor of medicine at the University of Pennsylvania.
Wong-Staal eventually left Gallo's lab at the NIH and joined the board of faculty members at UCSD in 1990, to establish the UCSD Center for AIDS Research. At UCSD, she also co-founded Immunosol, a biopharmaceutical company dedicated to drug discovery and gene therapy to assist HIV patients.
In 2002, she retired from UCSD and became the chief scientific officer of Immusol, which she and her husband, Jeffrey McKelvy, renamed as iTherX Pharmaceuticals. At iTherX Pharmaceuticals, Wong-Staal and McKeIvy focused on finding more effective drugs to treat Hepatitis C, a viral infection which targets the liver, McKeIvy said.
Wong-Staal was inducted into the National Women's Hall of Fame in 2019 for her role in HIV research.
"For all her seriousness, she loved beauty, grace and simplicity," McKelvy said. "She loved to laugh and was well-liked by all."
She had an infectious laugh, Vega said.
"Her warm nature and empathetic personality carried over into her sense of humor," she added. "When she laughed it spread like fire, it was infectious and all-encompassing."
McKelvy said he fell in love at first sight with Wong-Staal at a biopharma conference in Chicago in the 1980s. He met her again 13 years later in San Diego and married her within that same year.
"Nearly thirteen years after I first saw her and fell in love with her, I leaned over and said 'Hi, I'm Jeff McKelvy, we met thirteen years ago,' to which she replied 'Oh, I don't remember you,'" McKelvy said.
As a married couple, McKelvy and Wong-Staal enjoyed traveling and competitive ballroom dancing, McKeIvy said.
She loved to entertain her grandchildren and taught them games like mahjong and blackjack, Vega said. Wong-Staal also played board games with Vega as a child, though Wong-Staal never let her win, she added.
"She was very competitive but in a fun loving way, she wanted us to do our best," Vega said.
Wong-Staal is survived by McKelvy, daughters Vega and Stephanie Staal, four grandchildren and three siblings.