Newsom restricts indoor activities statewide, tightens restrictions for 30 counties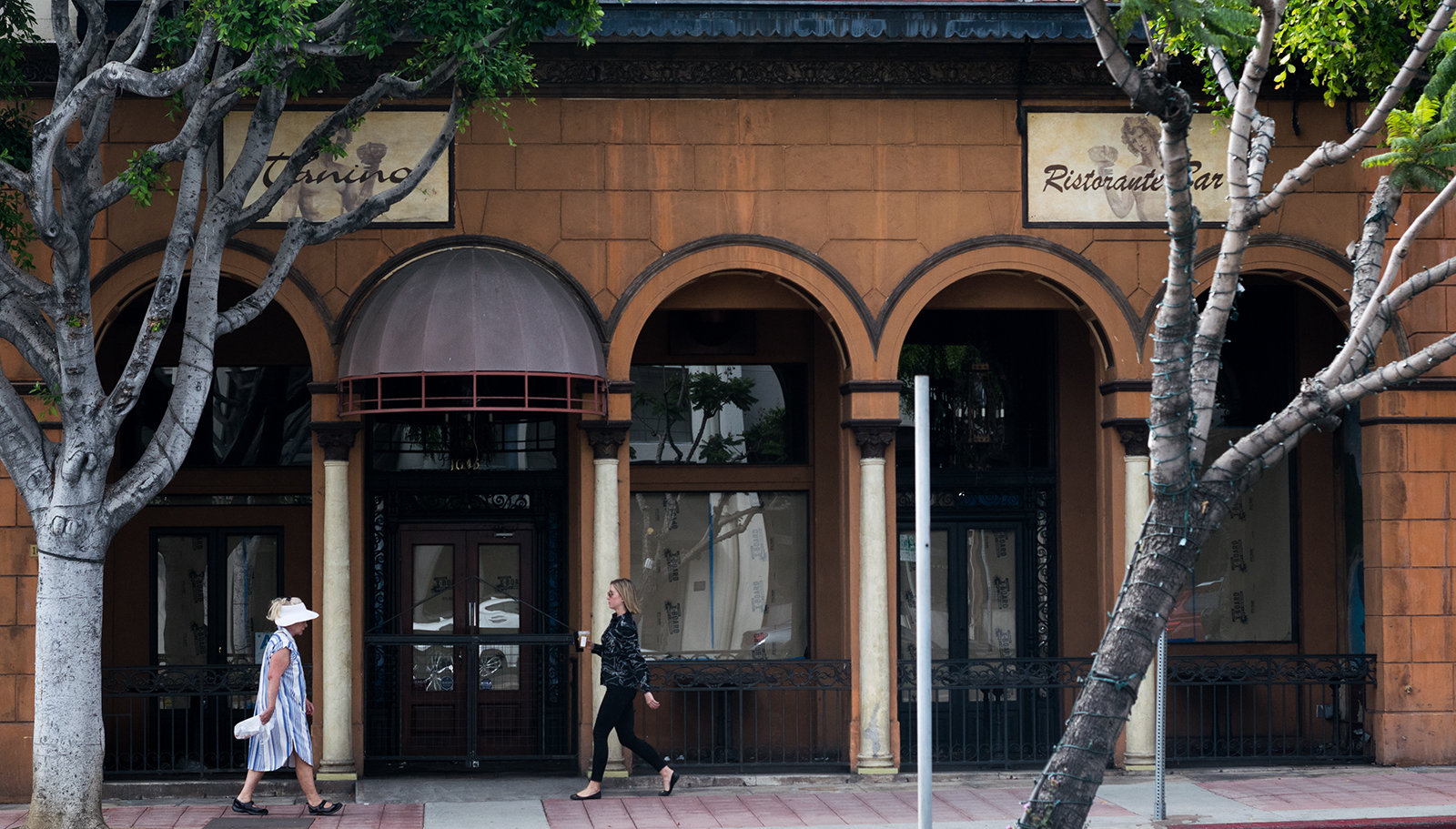 Gov. Gavin Newsom announced new restrictions on indoor activities for certain business sectors in a press conference Monday. Newsom said the restrictions came in response to an increase in coronavirus-related hospitalizations. (Emily Ng/Daily Bruin)
A new statewide order will restrict indoor activities statewide in response to an increase of coronavirus-related hospitalizations.
Certain business sectors must close all indoor activities effective immediately, announced Gov. Gavin Newsom in a press conference Monday. These sectors include dining services, movie theaters, zoos and museums. Bars are required to stop all operations.
Newsom enacted tighter regulations on the 30 counties on the statewide monitoring list, which includes Los Angeles County. These counties are required to also close fitness centers, worship services, non-critical office spaces, malls, hair salons and barber shops.
Newsom said in the press conference the decision was in response to a spike in coronavirus-related hospitalizations.
"We're seeing an increase in the spread of the virus," Newsom said. "That's why it's incumbent upon all of us to recognize soberly that COVID-19 is not going away any time soon until there is a vaccine or an effective therapy."
California's positivity rate and hospitalization rates are trending upward, according to a press release from the California Department of Public Health.
In Los Angeles County, more than 2,000 people have been hospitalized for reasons related to COVID-19, 26% of whom are in an intensive care unit and 19% of whom are on ventilators, according to a Sunday press release from the Los Angeles Department of Public Health. 93% of coronavirus-related deaths came from people with underlying health conditions, according to the press release.