Letter to the editor: School of Dentistry continues to take recommended precautions to stop virus spread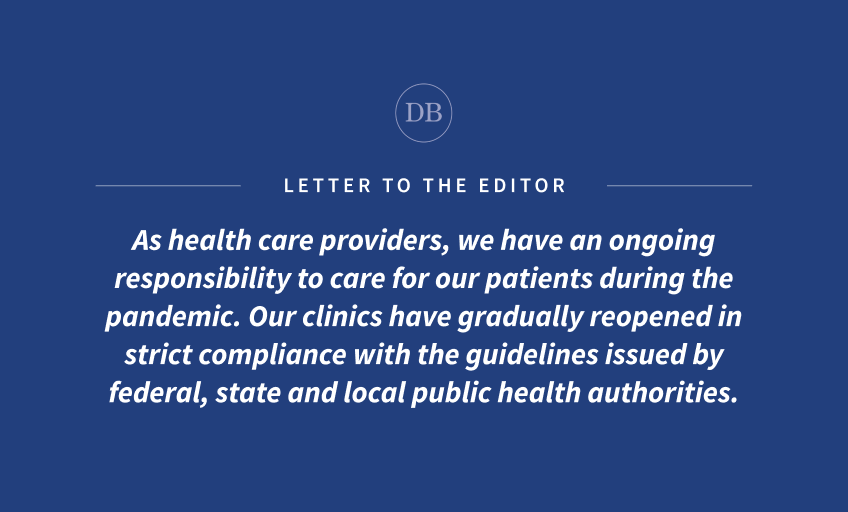 To the editor,
Regarding your article about the UCLA School of Dentistry:
We want to assure the entire UCLA community, including all of our faculty, staff, students, residents and other trainees that their safety is our overriding priority.
As health care providers, we have an ongoing responsibility to care for our patients during the pandemic. Our clinics have gradually reopened in strict compliance with the guidelines issued by federal, state and local public health authorities.
Detailed, comprehensive protocols, increased personal protective equipment, physical distancing and barriers and decreased patient volume are a few of the numerous safety precautions that have been implemented. Daily internal meetings, weekly communications with school leadership and consultation with outside experts have been documented and widely shared.
The school rigorously trained and fit tested all providers and clinical staff on use of N95 masks acquired at the start of the pandemic. The school became aware that the 9210 mask model had been discontinued by 3M, its manufacturer. The Centers for Disease Control and Prevention lists the model as approved by the National Institute for Occupational Safety and Health, and there is no evidence to suggest that the mask is ineffective or its use has placed anybody at risk at the dental school.
Out of an abundance of caution, the school immediately discontinued use of the 3M 9210 N95 masks. The school now uses 8210 N95 masks for all aerosol-generating procedures, and all appropriate staff have undergone the same rigorous training.
We want to thank all of our academic and staff personnel for their collaboration and expertise during these unprecedented times. We also want to thank our predoctoral students, residents and trainees who drive us to fulfill our educational mission.
Sincerely,
Dr. Paul H. Krebsbach
Dean and Professor of the UCLA School of Dentistry
Dr. Earl Freymiller
Professor of Clinical Dentistry and Chair of the Faculty Executive Committee for the UCLA School of Dentistry