Pandemic leaves plans up in air for international students despite policy changes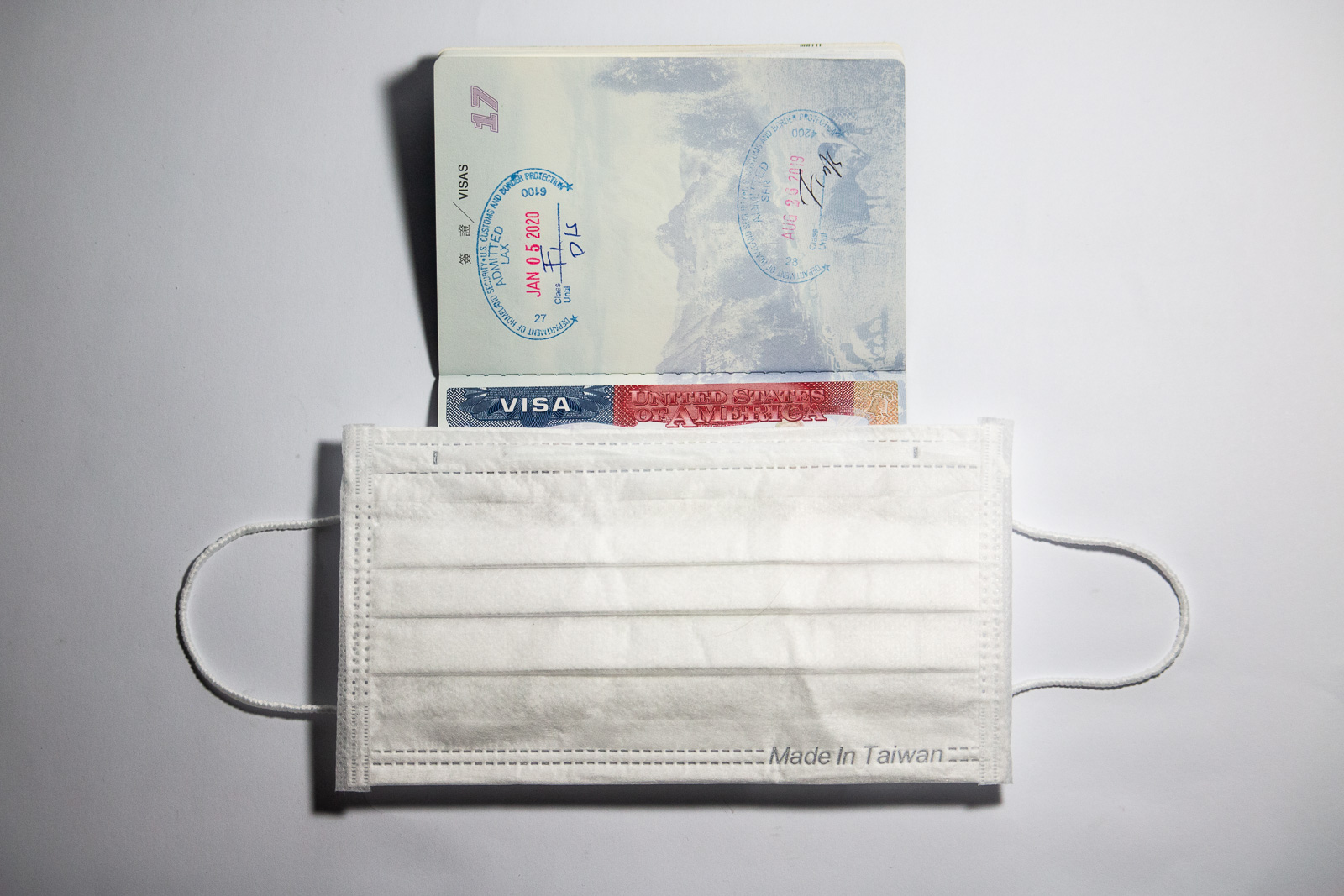 Despite uncertainties for international students arising from the pandemic, the University of California is working to accommodate them. (Christine Kao/Daily Bruin)
The University of California is working to accommodate international students despite uncertainties stemming from the pandemic.
For the majority of incoming and current Bruins, COVID-19 means a shortened in-person school year. However, international students are managing varying levels of online learning and government restrictions depending on the country they live in.
"During normal times, F-1 students are limited in the number of remote learning course credits they can count toward their full-time enrollment, which is required to maintain their F-1 status," said Sam Nahidi, director of the UCLA Dashew Center for International Students, in an emailed statement.
The United States Department of Homeland Security temporarily allowed F-1 students to count all remote classes toward their full-time enrollment for visa status purposes, Nahidi said.
"There is a possibility that this temporary provision may continue," he added.
The transition to university for incoming international students may prove to be tricky despite having experience with online learning, said Neha Bhagat, an incoming first-year neuroscience student who took online classes for the last few months of high school.
"Learning to enroll in classes is pretty difficult as it is, and then having to take those classes again would be something else," said Bhagat, who lives in Zimbabwe. "As an international student, (another problem) would be the time differences and having to get up at midnight to take a class."
UCLA has not announced fall instruction plans, but the Dashew Center will advise newly admitted students on how to proceed based on accommodations made by the university and U.S. immigration agencies, Nahidi said.
The university has stated that it will offer the option of remote learning for students, both domestic and international, who are unable to safely arrive on campus in the fall, he said. International students who opt for remote learning fall quarter will be able to attend classes remotely without establishing their F-1 status, Nahidi added.
Administrative conversations
After he returned home to Bangladesh, Jibran Ali, a third-year financial actuarial mathematics student, requested a new I-20 form since his old one nearly expired. An I-20 proves that F-1 student visa holders are legally enrolled in a program to study in the U.S.
Although the Dashew Center's processing time is normally around 15 days, they processed his request and shipped him an I-20 in two days, he said.
"I kind of appreciated that from them, I understand that this is a challenging time for everybody," Ali said.
While he is not worried about the legalities of returning to UCLA in the fall, Ali said he is concerned about the logistics given the uncertainty of flights and travel restrictions.
Gigi Thein, a second-year biology student from Thailand, said she was considering taking fall quarter off and contacted the center regarding how to proceed. The staff member gave adequate guidance and sent her the required documents to begin the process, she said.
However, students who take one or more quarters off will not be able to maintain their F-1 status, since full-time enrollment is required, Nahidi said.
The loss of an F-1 status can impact an international student's eligibility for employment or internships in the U.S. through the Curricular Practical Training and Optional Practical Training programs because both programs require a year of full-time enrollment before students can apply, he added.
These programs allow international students to gain experience for their major of study through employment or internships. CPT must occur during the student's course of study while OPT can be done any time before or after graduation.
Incoming international first-year students are also having difficulty meeting visa and enrollment requirements at this time.
Meha Mukherjee, an incoming first-year pre-economics student, said she managed to request and fill out the documents necessary to begin applying for her visa from the Dashew Center in late April.
However, Mukherjee said by the time she was able to schedule her visa appointment with the American embassy in Abu Dhabi, United Arab Emirates, where she lives, the embassy closed because of COVID-19.
Nishka Laungani, an incoming first-year psychobiology student from Hong Kong, said she does not feel comfortable going to a hospital to get the immunizations required to attend UCLA because of the risk of COVID-19 transmission.
Although current guidance from the federal government allows students with F-1 visas to maintain their status with full-time enrollment in online classes, this could change because of the pandemic's unpredictable nature, said Sarah McBride, a UC spokesperson, in an emailed statement.
To address this, UC President Janet Napolitano and the UC's 10 chancellors wrote to Secretary of State Michael Pompeo and acting Secretary of Homeland Security Chad Wolf on May 18 to request that international students applying to travel to and those currently in the U.S. are not affected by future governmental decisions.
"We ask you to ensure that non-immigrant visas relating to study or research at institutions of higher education are not affected by future executive action and that visa interviews continue to be scheduled and conducted remotely, well in advance of the start date of these students' programs to allow them to travel and begin their study on time," the letter stated.
Napolitano and the chancellors also wrote that ensuring students who are currently abroad are still able to apply for OPT is important, as many international students have returned home.
The Dashew Center is continuing to process all visa-related requests, including those for OPT, Nahidi added.
Summer, fall and beyond
UCLA is allowing students whose families have been directly impacted by COVID-19 to defer admission, said Gary Clark, director of Undergraduate Admissions, in an emailed statement.
Sydney Stuckmann, an incoming first-year pre-global studies student, said she would not want to defer a quarter, as she graduated high school in November. Stuckmann, who lives in Sydney, Australia, is prepared for both off-campus or on-campus instruction, although the latter seems very unlikely, she said.
Thein said she is considering taking more than one quarter off.
"My friends did suggest (that) maybe we should take the two quarters off and try to do a program in a Thai university," Thein said. "So at least (we) wouldn't have to fly back because we're very worried about all the flying and the (United) States opening up."
When it comes to internships and future employment, no international student is alone in the challenges they're facing, Ali said.
Ali's internship wants him in the U.S. by June 15, but with the Bangladesh airport closed, that doesn't seem like a possibility, he added.
"In the case that I lose this, which is looking more and more likely, I'm going to have to re-recruit in the fall," Ali said. "Doing so as an international kid in these economic circumstances is going to be really, really challenging."
If he loses the offer and is unable to re-recruit in the fall, Ali said he will look for opportunities outside of the U.S.
"When you're an international (student), the world's kind of your oyster," he said. "It's not necessary that we stay (in the U.S.) to work. Why not Hong Kong? Why not go to the Middle East? Why not go to Singapore? Why not go to Europe? You know, because you've already done it (for university), we can do it again."
Contributing reports by Olivia Tran, Daily Bruin contributor.
Pant is the assistant News editor for Science and Health. She was previously a News contributor. Pant is a second-year economics student who enjoys writing about sustainability and public health.
Pant is the assistant News editor for Science and Health. She was previously a News contributor. Pant is a second-year economics student who enjoys writing about sustainability and public health.