Design media arts student hopes to better represent mental health in new video game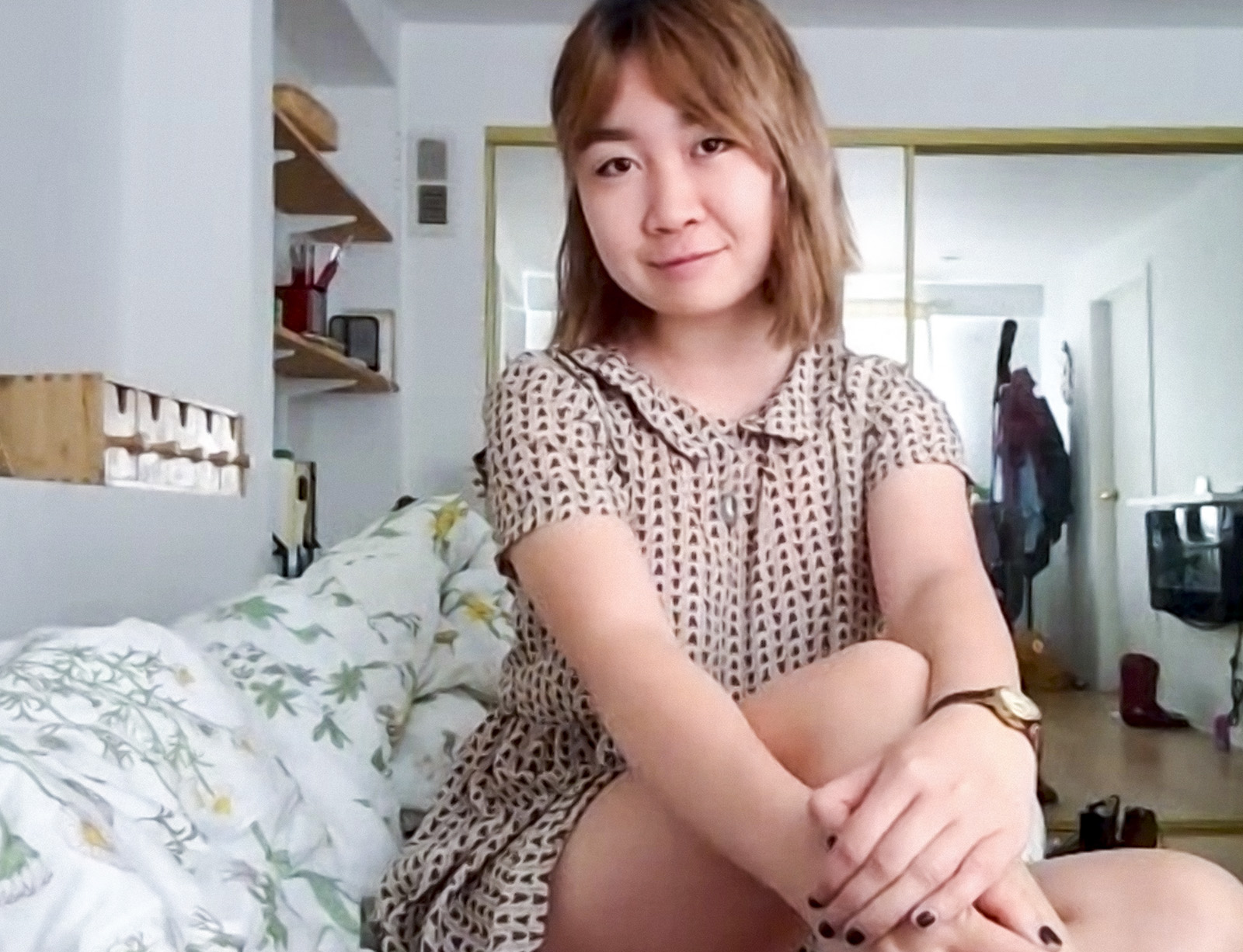 Fourth-year design media arts student Emily Teng said she created the narrative video game, "Little By Little By Little," in response to the overall lack of mental health representation in media. In-game topics focus on depression, anxiety, complicated relationships and how all they intersect with everyday life. (Anna Syed/Daily Bruin)
Emily Teng hopes that "Little By Little By Little," she can get her audience through each day with empathy and compassion.
While a majority of the country has been social distancing for the better part of three months, mental health has only been a small part of the global conversation on the effects of quarantine. Fourth-year design media arts student Emily Teng said she recognized the overall lack of mental health representation in media and responded by creating "Little By Little By Little" – a narrative video game focused on psychological well-being for her senior capstone project.
"I think it's so important to represent mental health in media because there's a huge power in someone being able to see that and feel less alone," Teng said.
The slice-of-life game follows college student Charlie who is fixated on finding the anonymous artist behind the sheep graffiti all over a fictional town in Oregon. Teng said the main motivation of the game is to uncover the narrative by walking around and interacting with other characters, thereby learning their stories. Charlie's obsession with the mysterious art serves as a distraction from his declining mental health with in-game topics focusing on depression, anxiety, complicated relationships and how all these struggles intersect with everyday life, Teng said.
[Related: UCLA student authors book covering themes of mental health and identity]
Prior to this project, Teng said she had never developed a video game on her own or even coded on C-Sharp – the primary coding language for the game engine she uses. She admitted there was a steep learning curve going from artist to engineer but made quick progress after familiarizing herself with the computer language and receiving assistance from professors.
Teng said she worked closely with DESMA lecturer Theo Triantafyllidis and professor Eddo Stern when she began the slice-of-life game. Triantafyllidis said he had previously worked with Teng in previous classes. As an established artist in virtual reality and game engines, Triantafyllidis was both excited and hesitant about the project and used his experiences to advise Teng accordingly.
"I was hesitant at first when she first started working on the project because she wanted to make everything from scratch and by hand," Triantafyllidis said. "People usually use some type of framework to get them kick-started on making a video game because video games are, by default, a very painstaking process."
However, Teng said she was motivated by a desire to focus on how video games can impact mental health during a time when people are turning to gaming as a form of social connection. It seemed like something as simple as picking up a co-op game or visiting a friend's Animal Crossing village was able to foster a crucial a sense of togetherness even when apart, she said. Teng said she felt the interactive nature of a narrative video game could provide even greater resonance for players than just watching a movie or reading a book.
"I'm making a game about mental health because there's such a huge stigma surrounding it – especially concerning men and people of color – in the media," Teng said. "Being able to see that representation and understand that it's a normal issue can be a crucial first step to reaching out to a support system in real life."
[Related: Students create Japanese language-learning game geared toward gamers]
Moreover, Teng said a lot of her inspiration for the game stems from other stories that delve into the character's inner lives as much as their outer lives. "BoJack Horseman," for instance, has really nuanced depictions of mental health and weaves these depictions into the narrative world in an organic way, Teng said. For Stern, he said Teng hopes to make her virtual world realistic through a proper exploration of nuanced topics.
"'Little By Little by Little' attests to the emergence of video games that try to discuss more complex and nuanced aspects of the human condition," Stern said. "(The project is) a real renaissance about making games more about real things and less just fantasy all the time."
In her attempt to create a game that was grounded in reality, Teng said the stories found in "Little By Little By Little" were largely inspired by the mental health challenges she and her friends experienced in college. Teng wanted a key takeaway for her game to not only be about one's own mental health, but also have the game serve as a reminder to empathize with others' experiences.
"I made (the game) as a love letter to college experience and the people I've met – it's a special time and so many relationships that I've fostered have made such a positive impact on me," Teng said.