Op-ed: UCLA must take action to address academic inequities relating to pandemic, racism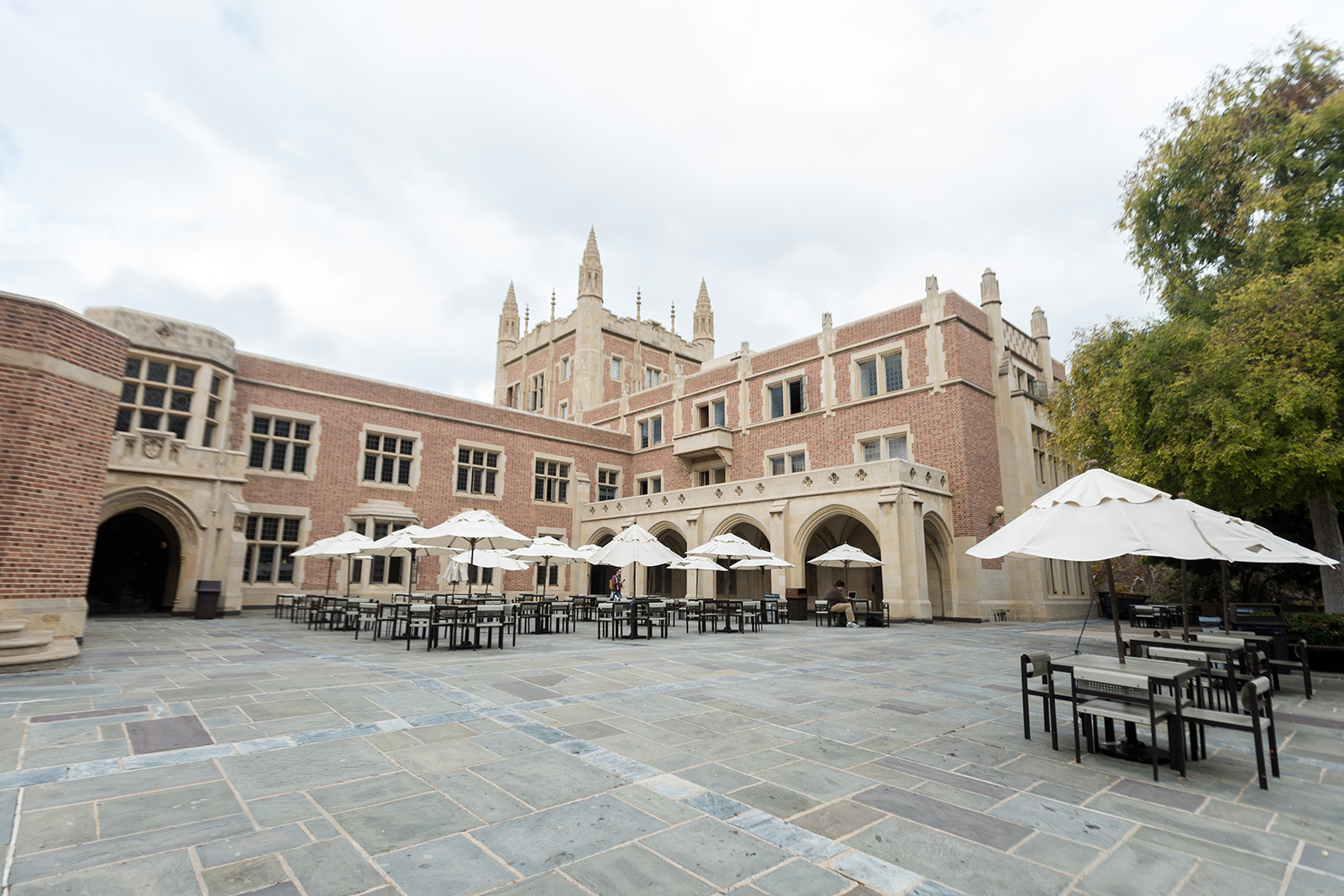 Instead of ignoring demands and suggestions from students, UCLA administration must take tangible action on addressing inequities in academics that were made evident during the 2020 spring quarter. (Daily Bruin file photo)
The irony is not lost on us. Words, but no action.
These contradictions occurred well before our tenure as campus leaders but were first encountered within the 2019-2020 academic year during finals week of winter quarter. As other institutions across the country eliminated strenuous examinations, extended spring breaks to allow students to adjust, and offered substantial financial support for students amidst the beginnings of the COVID-19 pandemic, UCLA's Academic Senate offered mere recommendations – no requirements.
We know what happened next.
Not only were many of these recommendations outright ignored by countless faculty across the university, but, for many students, it was too little, too late. Finals were already underway, and students had no recourse to change possibly damaging grades to Pass/No Pass or eliminate them altogether.
But, this isn't the end of the story.
As spring quarter began, the 2019-2020 Undergraduate Students Association Council and other student leaders released a series of demands to accommodate the needs of and promote equity for students. These recommendations centered around both the accessibility of courses for students who are unable to attend at specific hours of the day and calling on UCLA to implement universal Pass/No Record grading for all students with the possible option of revealing grades. We urge UCLA's Academic Senate to consider implementing these recommendations in the future.
It is clear now that, had UCLA's Academic Senate and administration listened to student leaders then, students would not be burdened with the same degree of inequity in their courses that exists now.
And now, once again, many of our most vulnerable Bruins face nearly identical circumstances. Many faculty continue to outright dismiss the effects of systemic racism on Black students and are unwilling to accommodate students beyond the bare minimum, despite other universities taking clear actions months ago in an attempt to address inequities in education relating to COVID-19 and violence against Black people.
Moving forward, UCLA must move beyond simply tweeting out solidarity, and act on it. Whether that be holding professors accountable for their insensitive emails, taking actual steps toward the development of safe and welcoming spaces for Black students on campus and addressing inequities in academics that will continue far beyond this academic year.
After all, you are what you do, not what you say you'll do.
Until then, UCLA's solidarity will be no more than a tweet with no traction.
Robert Blake Watson, 2019-2020 USAC President
Kelechi Iheanacho, 2019-2020 USAC Cultural Affairs commissioner
Naomi Riley, 2020-2021 USAC President
Elijah Wade, 2020-2021 USAC General representative 3
Promise Ogunleye, 2020-2021 USAC Cultural Affairs commissioner
Alexandria Davis, 2019-2020 Chair of Afrikan Student Union
Simone Walker, 2020-2021 Co-Chair of Afrikan Student Union
Alexander Dunkwu, 2020-2021 Co-Chair Afrikan Student Union
Alexis Wells, 2019-2021 Member of the ASUCLA Board of Directors
Ky'Tavia Stafford-Carreker, 2019-2020 Afro-Latinx Connection de UCLA President
Carlita Bryant, 2020-2021 Afro-Latinx Connection de UCLA President