UCLA programs aim to help students facing food insecurity during pandemic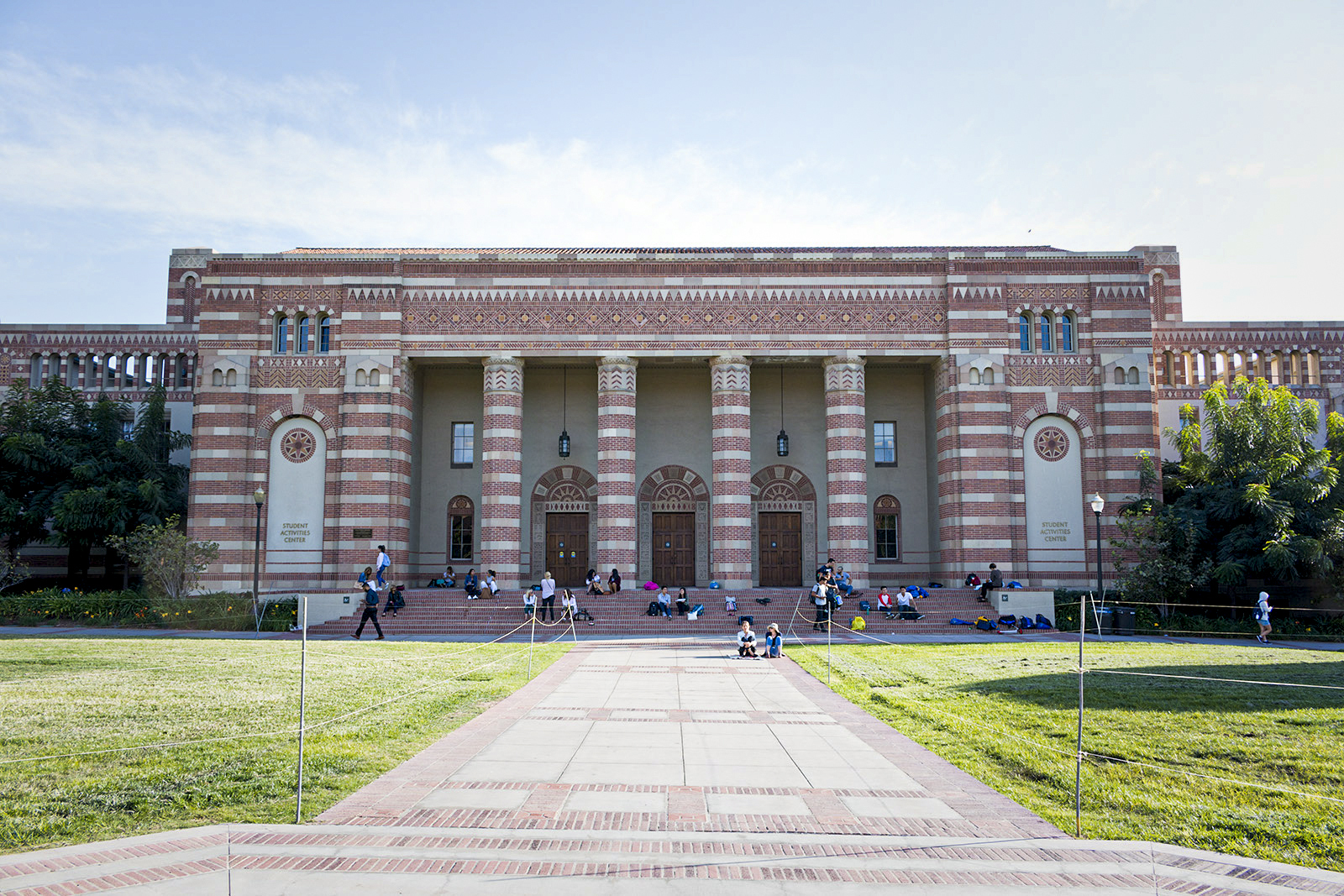 UCLA programs help students alleviate basic needs concerns amid the coronavirus pandemic. (Daily Bruin file photo)
As students and their families face reduced income because of disruptions caused by the coronavirus pandemic, many are becoming more vulnerable to food insecurity.
Tabitha Romero, a fourth-year political science student, was the first in her family to graduate from college, but her celebratory moment is mixed with anxieties for the future and the looming realities of food insecurity.
When the pandemic hit, her parents' janitorial business lost customers. Most of her parents' income, along with Romero's income from her work-study job, now goes to rent. Romero's CalFresh card is now spread thin to support a family of five.
"The CalFresh card was originally meant for my use," Romero said. "The money isn't enough to feed my family for the entire month."
Romero's grocery trips now consist only of essential food items, such as grains, milk and eggs. Vegetables and fruits are off the table, she said. Romero said she tried to buy vegetables and fruits one month, so her family could eat a regular diet, but her CalFresh funds ran out on the 20th and didn't refresh until the sixth of the next month.
"There were 16 days that we were really trying to grasp small bits of foods and trying to make things work," Romero said.
Romero's experience is shared by many other students at UCLA. Approximately half of undergraduate students and one-fourth of graduate students across University of California schools reported experiences of food insecurity, according to the most recent survey by the UC Global Food Initiative.
After the coronavirus hit, rates of household food insecurity doubled across the nation, according to a Brookings Institute report.
Since mid-March, the Economic Crisis Response Team at UCLA has received two times more crisis case referrals than before the pandemic, said Šerifa Dela Cruz, UCLA's economic crisis case manager. On average, UCLA students filing for funding lost just below $2,000 in wages, she added.
The ECRT distributes vouchers that students can exchange for dining hall meals. Students can apply for these vouchers via an online request form and pick them up at the Rieber Hall front desk.
ECRT's vouchers come from Swipe Out Hunger, a student organization that collects dining hall swipe donations at the end of every quarter.
Swipe Out Hunger anticipates fewer donations post-pandemic, since fewer students live on the Hill and have a meal plan, said Celina Lee, an organizer at Swipe Out Hunger and a second-year human biology and society and philosophy student.
Swipe Out Hunger received increased donations winter quarter as students moved out early. Lee hopes that these surplus donations will help alleviate food insecurity for students who still live in Westwood.
The number of student requests for meal vouchers in spring quarter has dropped to 25% of the number of requests submitted in winter quarter, Dela Cruz said. This may mean that a higher proportion of students in Westwood are applying since most students have left the area, Dela Cruz added.
The UC created basic needs reciprocity programs across all UC campuses so UC students could access resources from any campus they live near. The UCLA Community Programs Office also created a COVID-19 Basic Needs Resource Guide, which lists on- and off-campus organizations that provide UCLA students with basic reliefs.
UCLA has also taken other measures to lessen students' financial burdens in light of the pandemic.
In May, UCLA used federal funding allocated to them under the CARES Act to grant students a universal $200 grant to help cover COVID-19 related expenses. Over 16,000 UCLA students received the grant as of May 24, said Ina Sotomayor, the director of UCLA Financial Aid and Scholarships.
The Financial Aid and Scholarships office also provided additional need-based grants to 8,115 students who had previously filed for financial aid, as well as 2,200 undocumented and international students who are not eligible to receive federal funding.
Romero said the relief funds that she received from UCLA will help her and her family get through May, and possibly June, but her future remains unknown.
"(The relief funds) made me feel comforted, but not stable," Romero said. "We aren't sure how long we can support ourselves."