UC needs to be more transparent with students about tuition, fees during pandemic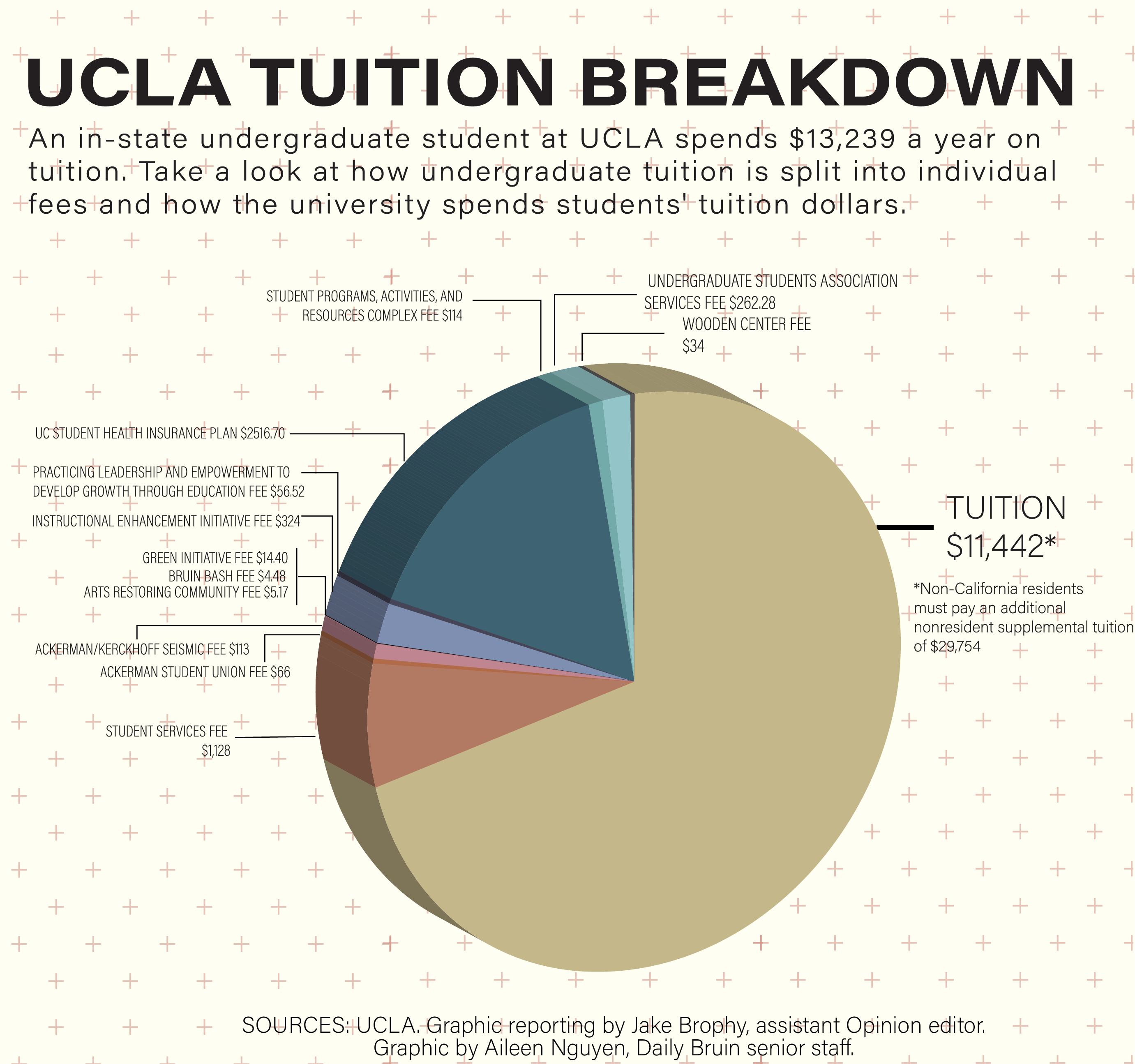 (Aileen Nguyen/Daily Bruin senior staff)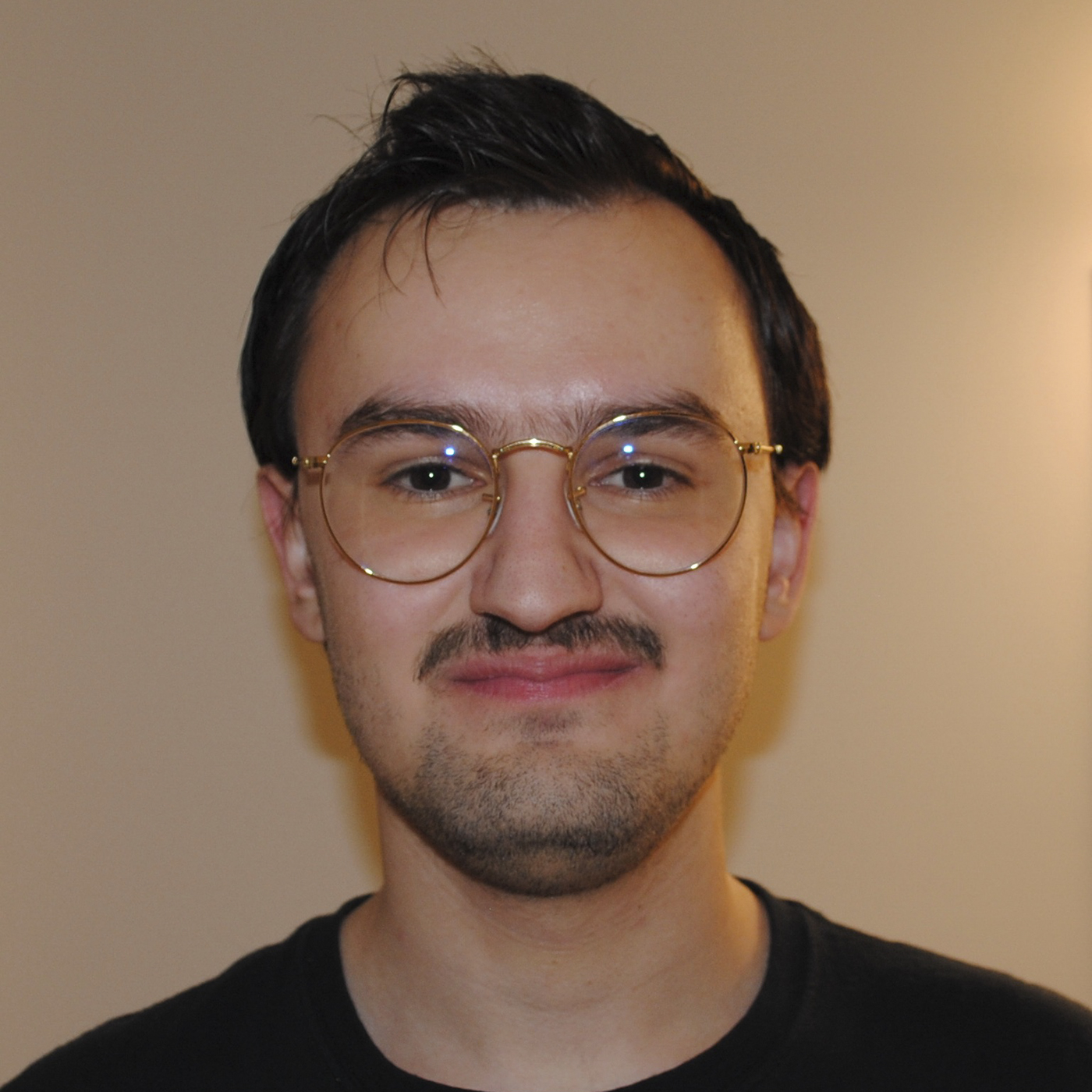 No matter how you slice it, online classes are not the same as on-campus instruction.
For UCLA students, almost every aspect of the experience is different.
Except for one important thing: cost.
The debate around the cost and value of an online education for students at the University of California and other universities has been a focal point during the COVID-19 pandemic.
So much so, that a UC Davis student filed a lawsuit against the University asking for a refund of various campus fees. This is just one of a number of cases across the country in which students are suing their universities for various refunds.
UC officials have said repeatedly that neither tuition nor campus fees will be refunded and have cited increased costs during the transition to online classes as a reason for taking this stance.
But for students at UCLA and across the UC, that answer falls short.
Bruins and other students across the UC deserve more transparency and communication when it comes to the UC's hardline stance on tuition and fee refunds. Students are owed answers and have the right to know where their money is going instead of having to blindly put their faith in the UC's assertion that every penny is critical to its operations.
Because, at a time when students may be facing heightened job loss and mental health issues, the last thing on their minds should be how their universities are spending tuition dollars.
Sarah McBride, a spokesperson for the UC, said in an emailed statement that the UC is disappointed with the lawsuit demanding fee refunds. McBride said the UC hopes, once the involved parties better understand the steps the UC has taken to support its students, it can resolve these matters.
But how students can be expected to understand these steps remains unclear, especially when a clear picture of the UC's finances is so hard to find.
Janet Napolitano, president of the UC, said in a letter to the UC community that estimated financial losses total around $1.2 billion. In addition to this, Napolitano announced that she and all 10 UC chancellors will take a 10% pay cut amid plans to enact salary freezes and other cost-cutting arrangements.
The main takeaway would seem to be that the UC is doing its best to cope with a huge financial hole, but a UC employee union begs to differ.
Research gathered by AFSCME Local 3299 suggests that while the UC's finances lack a certain transparency, it is very capable of dealing with its fiscal problems without employing various austerity measures that could harm students and workers alike.
It's no wonder students are confused about the UC's finances and how they relate to their own tuition and fees.
Without properly explaining where tuition money is going and what increased costs it must now cover, the UC is leaving students in the dark. It is only natural that this leads to fears about whether students are being used as cash cows by the UC while receiving an online education that many feel is not worth the cost at this current moment.
"The quality of education has drastically decreased," said Elaine Pham, a second-year molecular, cell, and developmental biology student. "It's a lot harder to pay attention, and it's just so hard to concentrate. One of my classes was supposed to be a lab class that was supposed to be six hours of lab (a week) this quarter, and now it's just filling out a worksheet and watching the TA do the experiment."
Asking students to pay the same amount of tuition, while also failing to explain why that same amount of tuition must be charged, is incredibly frustrating and certainly not what students signed up for when they sent off their thousand-dollar tuition check to UCLA.
Students are right to be outraged about the costs they are paying, especially when the communication and transparency from the UC is appalling. The UC may be heading for financial uncertainty, but students are facing their own problems and they deserve a university that reduces their stress rather than adds to it.
The least the UC could do is try to understand that and provide the utmost transparency when it comes to its decision-making.
Noe Garcia, a second-year public affairs student and the 2020-2021 Undergraduate Students Association Council Financial Supports commissioner, said his office has made efforts to evaluate the spending of UCLA and the UC.
"We have requested to receive a transparency report showing how tuition has been used in spring 2019 versus spring 2020 to help us fact-check how much they are actually spending," Garcia said. "On the one hand, the UC is suffering a lot of costs, but on the other hand, students are going to a university and still aren't receiving the full resources that they are paying for."
No one is denying that these are troubling times for the UC and UCLA.
UCLA spokesperson Ricardo Vazquez said in an emailed statement that UCLA has experienced large losses as a result of the cancellation of athletic events and conferences. Increased costs from UCLA Health's efforts to fight COVID-19 have also added to the university's tab.
Tuition and fee refunds could put the UC in an even bigger financial predicament, leading to potential cuts that would hurt students in different ways.
But simply dismissing students' concerns about tuition without providing any evidence won't cut it.
"The best way for UCLA administration to ensure that students are understanding of what they are doing is to provide us with as much information as they can," Garcia said. "Giving us more information, more reports that they are seeing that the students aren't seeing – that will help in making sure students are understanding of what they are going through."
The COVID-19 crisis is far from over. But, as the UC scrambles to find a plan for how to conduct teaching in the near future, questions over tuition and fee refunds will only increase.
No matter how hard the UC tries to evade these questions, students deserve answers.
But, right now, all they have are questions and empty pockets.
Raychawdhuri is an Opinion columnist.
Raychawdhuri is an Opinion columnist.