The Quad: Revisiting affirmative action as conversation on inequality is amplified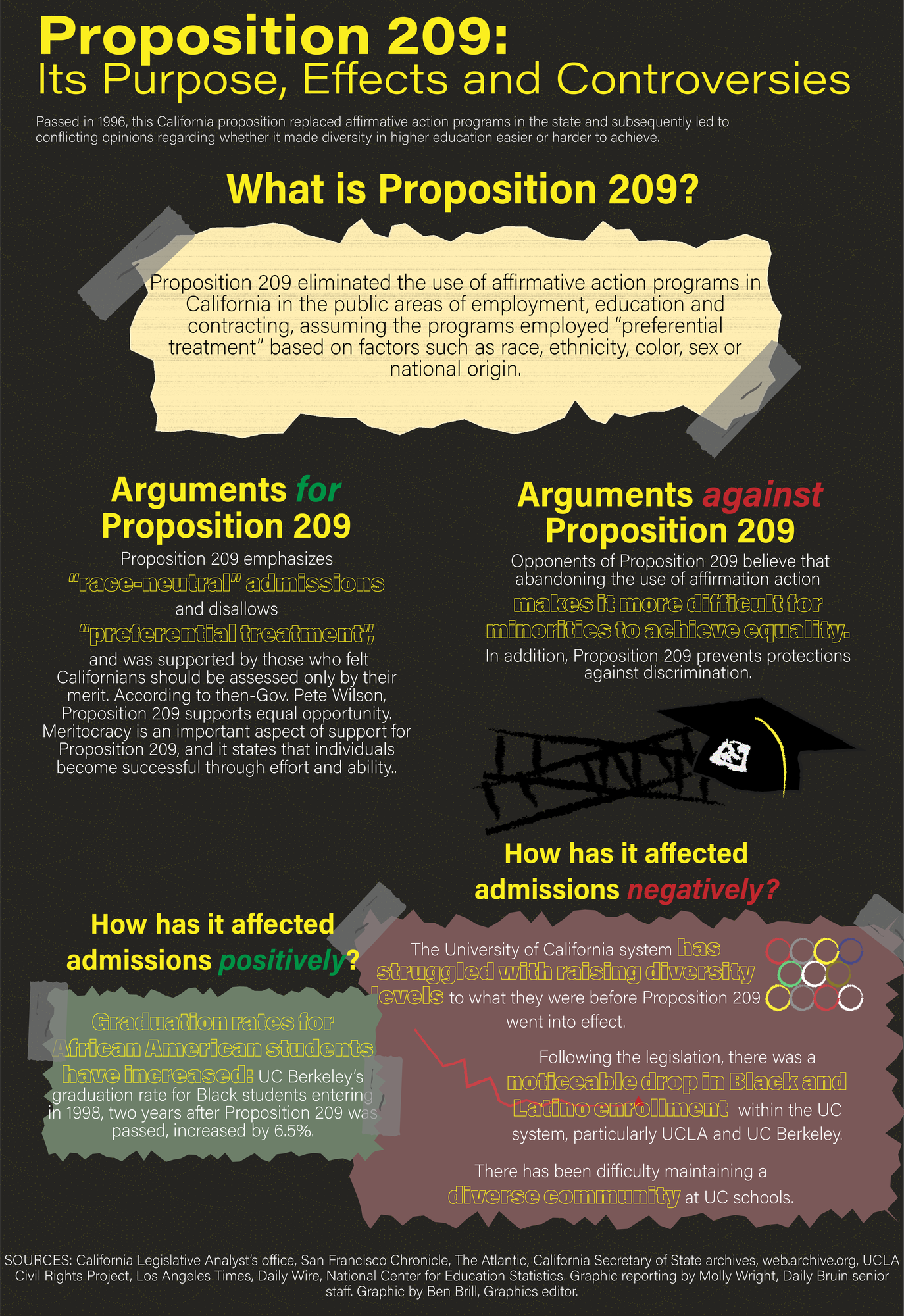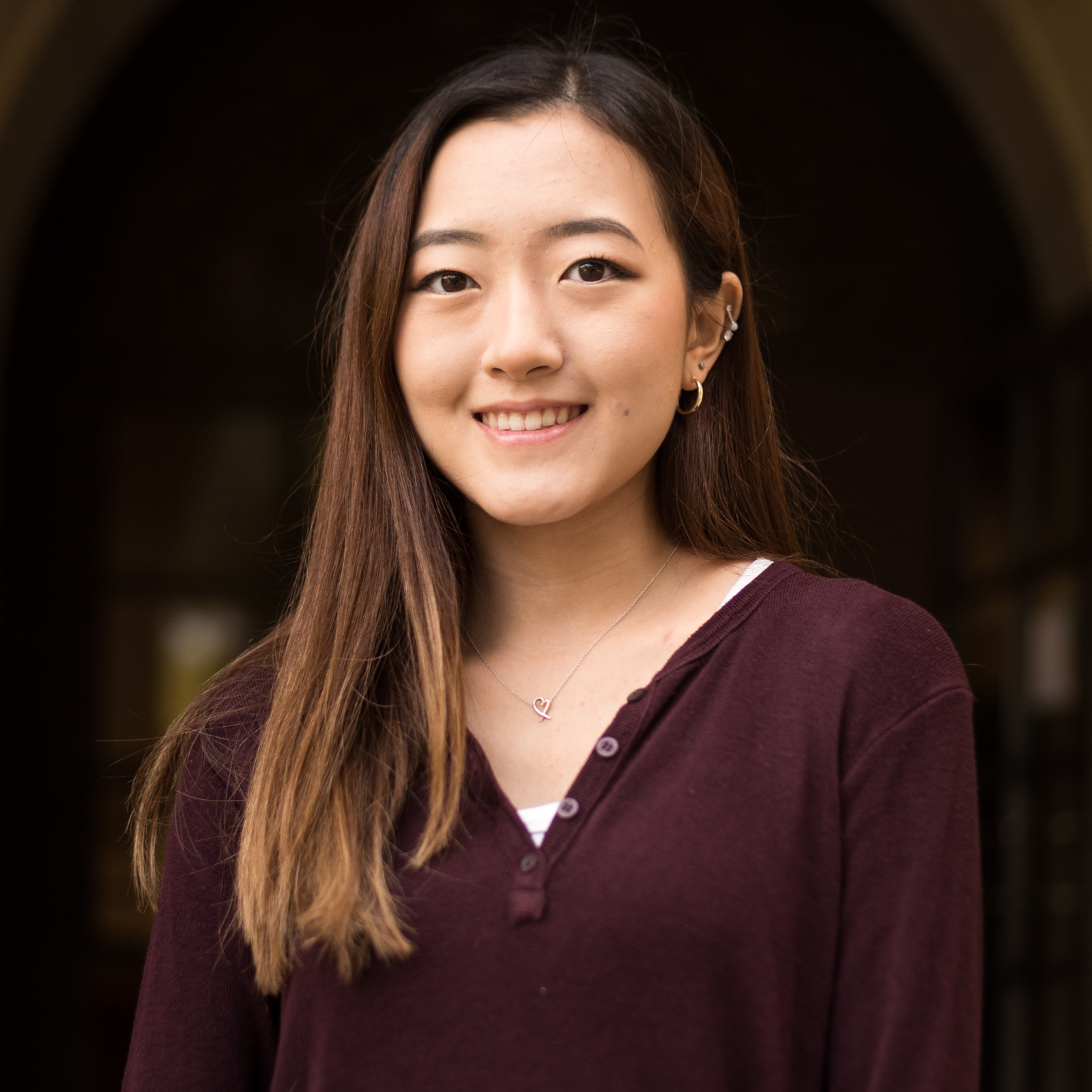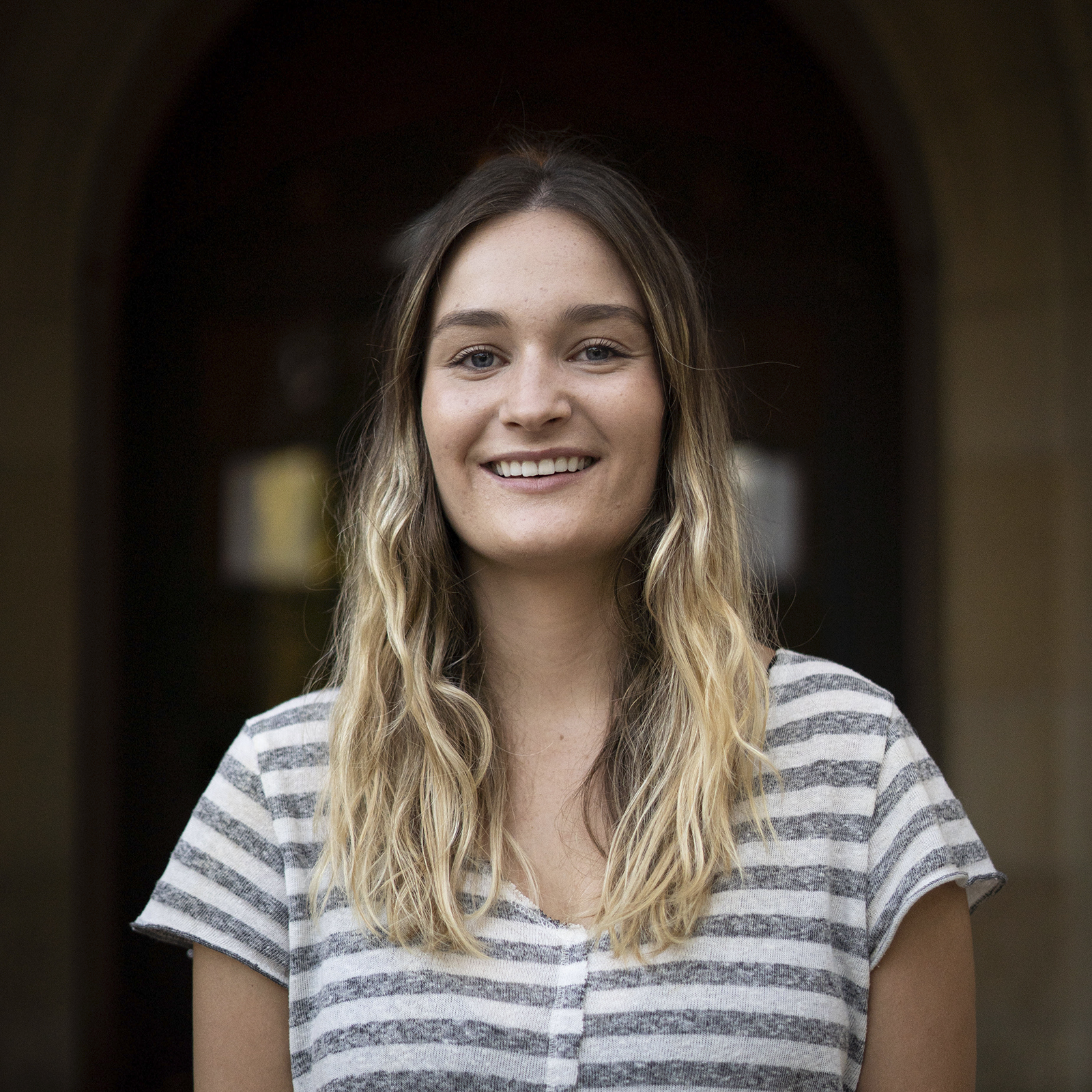 The role of affirmative action in ensuring equitable access to college for communities of color has long been disputed.
In fact, for the state of California in 1996, the attempt to reach this goal of equitable access meant banning the use of affirmative action in university admission processes under Proposition 209, which states that "the state shall not discriminate against, or grant preferential treatment to, any individual or group, on the basis of race, sex, color, ethnicity or national origin in the operation of public employment, public education, or public contracting."
Initially advocated for by then-Gov. Pete Wilson, Proposition 209 passed with nearly 55% of the vote, establishing a process pushed by proponents as a new merit-based system of judgment for California college hopefuls and effectively ending the implementation of affirmative action in the state.
However, while Proposition 209 was approved almost two decades ago with the goal of fostering equality through race-neutral admissions, its efficiency in doing so continues to be a topic that is hotly debated today.
Soon after its onset, there was a drastic drop in Black and Latino enrollment throughout the University of California system, but even more so at its most selective institutions, UCLA and UC Berkeley.
The number of newly enrolled African American first-years at UCLA dropped by nearly half – from 264 to 144 – within the time span of 1995 to 1998. Berkeley demonstrated a similarly substantial decline in African American enrollment over the same period, falling from 215 to 126 first-years. In the fall of 2006, only 96 African American students were expected to attend UCLA, a number just shy of the 98 NCAA championships the Bruins had won at that point.
Declining numbers came quickly, and it would take years for either school to meet the enrollment rates they had before the ban took effect.
Additionally, despite African American and Hispanic students comprising more than half of all of California's high school graduates, African American and Hispanic representation remained at approximately 29% of the total UC undergraduate enrollment in 2019.
The difficulties with maintaining a diverse learning population at UC schools after Proposition 209 was implemented are evidenced by the submission of an amicus brief by UC leaders to the U.S. Supreme Court in 2015 supporting affirmative action. Such briefs are typically filed by a person or group who has a strong interest in the matter with the intent of impacting the court's decision.
UC president Janet Napolitano, along with 10 UC chancellors, wrote in support of the University of Texas in the 2015 Fisher v. University of Texas federal lawsuit, which was initially filed by two white women who claimed to have been rejected from the university because of their race.
The chancellors also expressed concern at the failure of the low Black and Hispanic enrollment numbers at UC campuses to accurately reflect California's race demographics.
Admissions statistics shed additional light on low Black and Latino enrollment. In 2015, the Campaign for College Opportunity published findings about students of color in public higher education in California, revealing imbalances in the UC system: Two out of every three Latino and Black applicants were denied acceptance to the schools. And according to a University of California Undergraduate Experience Survey from 2014, African American students at UC Berkeley assessed the campus climate as "very poor." Similarly, a study published in 2014 noted that Black and Latino students were less likely to attend racially diverse campuses at that time than at any point in the last 40 years.
Napolitano commented on the role of Proposition 209 in contributing to this phenomenon at a press conference: "The University of California belongs to the people of California, and race-blind admissions have curbed our ability to fully engage the learning potential found among this state's diverse population."
Proposition 209's support relied in part on the fact that voters valued a merit-based system of judgment for prospective students. By definition, the idea of meritocracy says that individuals can become successful by working hard. The concept seems simple, perhaps even admirable in theory – but the generalization fails to consider that admissions components such as standardized test scores may not always be indicative of simply working hard or being motivated.
Additionally, meritocracy in college admissions is weighted differently, leading to divergent demographics at campuses throughout the United States. In a Los Angeles Times article from 2010, then-UC President Mark Yudof said that UCLA and UC Berkeley take holistic review more into consideration than other campuses such as UC San Diego, whose standards are less considerate of personal achievements and obstacles. Yudof also said in the article that formulas like UC San Diego's may end up denying admission to academically eligible minority and low income applicants.
Yudof's statements above were prompted after the UC system issued an apology to Black UC San Diego students for racist incidents at the La Jolla institution in 2010, promising reforms in admissions policies in order to boost minority populations at the school. These racist incidents included a controversy on Feb. 15, 2010, in which members of UC San Diego fraternities held a party called the "Compton Cookout" where students were encouraged to embrace African American stereotypes by inviting the women to dress as "ghetto chicks" and other stereotypically "ghetto" outfits to mock Black History Month.
Unfortunately, this incident wasn't an isolated one: On Feb. 25 of the same year, a student was suspended for hanging a noose on the seventh floor of the Geisel Library.
In an attempt to address concerns put forth by UC San Diego's Black Student Union, the administration said it would look for a place to start an African American resource center, address falling African American enrollment and establish a task force with the aim of recruiting minority faculty. While the percentage of African American students at UC San Diego has increased in recent years, they still make up a small percentage of the school's population at only 2.6%, according to UC San Diego's 2018-2019 student profile. This number is low in comparison to the general population; according to United States Census estimates from July 1, the Black population in the U.S. is approximately 13.4%.
Even though many UC officials agree that aspects of Proposition 209 seem flawed, support for it may be continually perpetuated by agenda-setters at the forefront of the legislation.
White Americans, who comprise most of higher education faculty administration, are less likely to hold the assumption that "a lot" of discrimination persists today – only 16%, as opposed to 56.4% of Black Americans, according to a study conducted nine years ago. Another study from Inside Higher Ed said that 90% of college presidents held the notion that their race relations on campus were good, despite surveys such as the UCUES indicating that campus culture was not up to par. The assumption that inequality doesn't exist could hurt the potential for realized institutional change.
In some ways, Proposition 209 seems to have provided some benefits along with the slew of controversy it has garnered. Graduation rates for black students have gone up; according to a law review from the Pacific Legal Foundation, UC Berkeley's six-year graduation rate for Black students entering in 1998 increased by 6.5% compared to those entering in 1996.
People who have seen these increasing numbers may believe that Proposition 209 is doing more good than harm. But in considering the other factors, both hidden and in plain sight, there is more to Proposition 209 than what meets the eye.
During a time when striking inequality is being unearthed in our society, the educational realm – which regularly touts equality and solidarity – may require a more critical look.
Wright is a Daily Bruin senior staffer. Wright was the Quad editor during the 2019-2020 school year and assistant Quad editor during the 2018-2019 school year. She is a fourth-year communication and global studies student trying to cut down on her caffeine addiction.
Wright is a Daily Bruin senior staffer. Wright was the Quad editor during the 2019-2020 school year and assistant Quad editor during the 2018-2019 school year. She is a fourth-year communication and global studies student trying to cut down on her caffeine addiction.