Campus Queries: How does the mind comprehend and perceive the concept of time?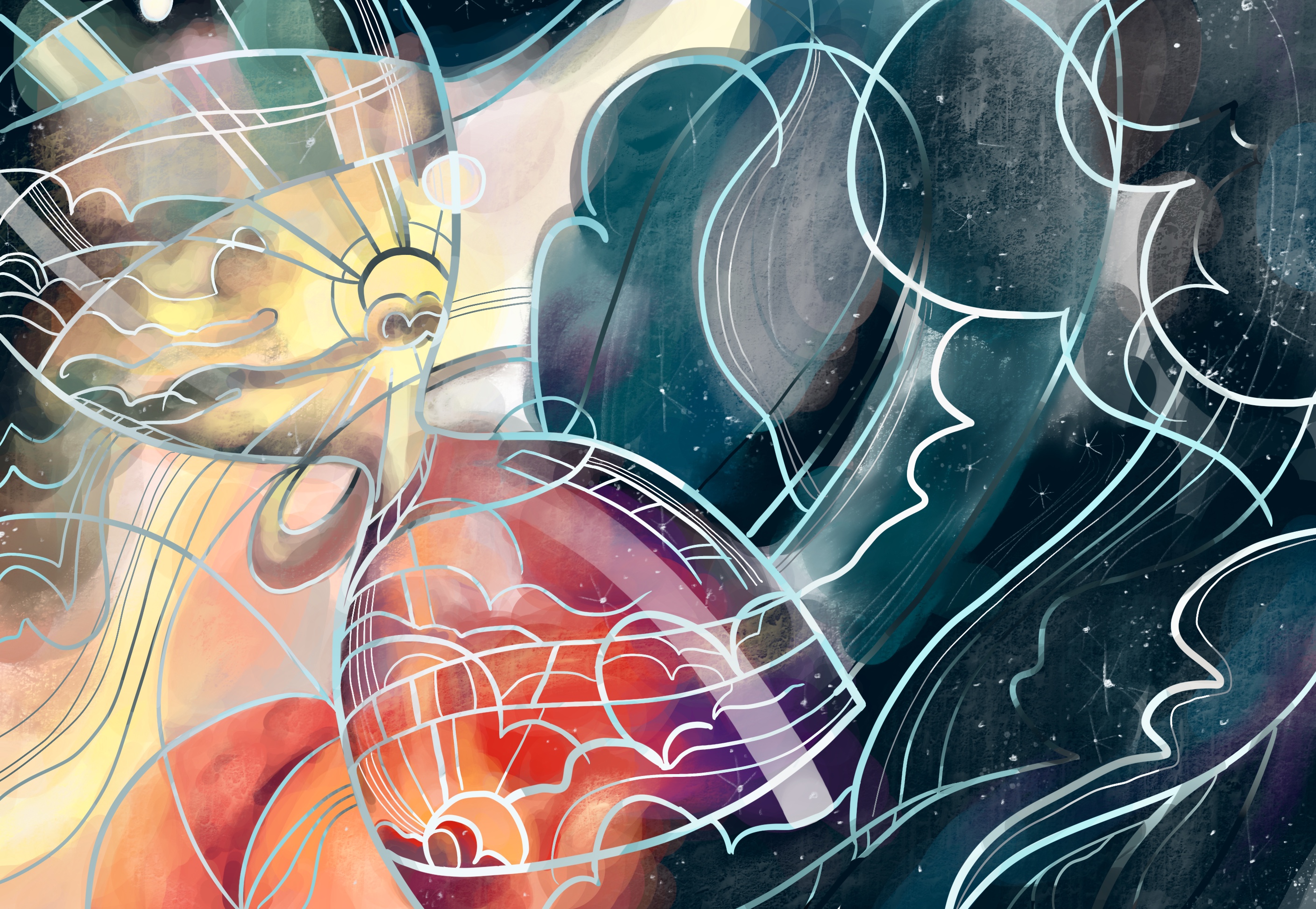 Campus Queries is a series in which Daily Bruin readers and staff present science-related questions for UCLA professors and experts to answer.
Q: Is time a concept that the human mind can comprehend? How does the perception of time change?
A: It is a concept that we use regularly and have become used to, rather than having an understanding of what it is.
People have only a level of familiarity with time, as opposed to a level of understanding, said Brent Corbin, an academic administrator in the physics and astronomy department who also teaches undergraduate physics courses.
Time is something that is used routinely – people know how to measure seconds on a stopwatch, Corbin said. However, time cannot be seen, unlike space, meaning people are only familiar with how to use time rather than understand what it really is.
Mayank Mehta, a professor in the departments of neurology, neurobiology, and physics and astronomy, said people typically use light or the absence of it to sense if it is day or night.
People's perception of time extends beyond the clock – it is also influenced by experiences and desires, Mehta said.
The space-time relationship
Albert Einstein developed his theory of special relativity based on the concept that space and time were relative. This means observers at different speeds experience space and time differently. For example, for a person on Earth, the clock on a spaceship traveling at a higher speed is slow. However, for a person on the spaceship, the clocks on Earth are fast.
Corbin said space can be easily defined, but time is more difficult to imagine.
Corbin said he would describe time as the temporal interval between events – what he calls a fancy way of saying time is time.
One way the human brain understands time is through events, Mehta said.
According to Mehta, an event positions an individual at a specific place in a specific moment in time, and time is the interval between the preceding and following events of the moment.
An event happens at one time and at one place; however, Corbin said two different observers might measure the time of the event and the distance to that event differently as they have different accelerations.
"The brain cares for causality because this is how we perceive the world," Mehta said.
Causality is the principle that every event has a cause.
It is possible to apply what we know about space to try and describe time, Corbin said. Like the three axes of three-dimensional space – x, y and z – people can say time is another dimension that only moves forward, he said.
"We extrapolate this idea of talking about coordinates in space to talking about coordinates in time, and therefore time must be a dimension as well," Corbin said.
There is some debate of whether time is a dimension or a parameter, Corbin said. The difference between the two is subtle, he added. A dimension is independent of other dimensions, whereas a parameter relates to other dimensions, meaning a change in time forces a change in position, he said.
If one were sitting still, to that person time is moving forward but their positions are not changing. Therefore they might consider time as a dimension. However, to a different observer in space, this same person is changing their position as the Earth is moving with time, even if it appeared as though the person hadn't moved at all. To this observer, time is like a parameter.
"In this model, the idea that time is a parameter (says) we're kind of wrong in thinking that there's a temporal axis that we walk along," Corbin said. "Time is just a way that you get from one point to another to another in space."
Dean Buonomano, a neurobiology and psychology professor, said some people argue that humans developed the ability to engage and conceptualize time by using our understanding of space. One argument for this is our use of language, he said.
"We often use spatial metaphors to talk about time. So in the sense that we might say it was a long day, or it was a short class or 'I'm looking forward to seeing you tomorrow,'" Buonomano said. "These things, long, short, forward, backwards, are all spatial."
People's accuracy of time passed between events depends on the time duration itself, Mehta said. For example, if the sound and light in a video were off by a second, people could immediately detect that something was wrong; However, if asked about inconsequential events like when someone had breakfast or lunch, people become more inaccurate depending on whether it was a couple of hours back or a day before.
One's perception of time also differs based on one's enjoyment of an activity; the more enjoyable an activity, the more time seems to pass quickly, Mehta said.
"Our perception of time is based on our experiences or desires, not just the clock," Mehta said.
According to an article published by BBC, time under lockdown seems to pass slowly while one is bored and is experiencing the lockdown, but as restrictions start easing, the time spent under lockdown seems to have passed by quickly.
Buonomano describes this phenomenon using prospective time and retroactive time. Prospective timing is when one engages with something in the future – like counting five minutes from now, Buonomano said. Retroactive timing is dependent on how many memories one can create of that event, he added.
One example of this is the holiday paradox, he said.
"If you go on a vacation and a lot of very interesting things happen, … then by the time the day is over, it might have seemed like (time) flew by … because you weren't paying attention to the time," Buonomano said. "The day after, maybe when you look back on that, you might say, 'That was a very long day. I learned a lot. It was very productive,' so you have the feeling that it lasted a long time."
The brain and time
The brain is a computational device, Buonomano said. Our eyes, hands and ears are inputs for information, which is stored as memories, and we generate outputs in the form of our behavior, Buonomano said.
The brain is an inherently time-sensitive organ because it is a means of survival and human interactions are temporal in nature, Buonomano said.
All humans have a circadian clock inside them; this can result in physiological responses like the growling of the stomach when it is time to eat, or tuning our temperature when the sun rises, Buonomano said.
People use their experiences to make long-term and short-term predictions, Buonomano said. For instance, people learn how to anticipate a red light or interpret what another person says by using their memories of similar moments, he said.
The brain allows us to think about the past, present and future, Buonomano said. It allows us to time travel mentally. This is a unique ability that humans possess – the ability to relive past experiences and learn from that experience, he added.
"This idea of mental time travel is powerful as an evolutionary adaptation that allows us to not only predict the future but to create the future," Buonomano said.
Iyer is the current Science and Health editor and a reporter for News. She is also an Illustrator and Graphics contributor. She was previously a contributor for the Science and Health beat. She is a third year astrophysics student at UCLA who enjoys writing Physics and Astronomy research articles and drawing accompanying artwork.
Iyer is the current Science and Health editor and a reporter for News. She is also an Illustrator and Graphics contributor. She was previously a contributor for the Science and Health beat. She is a third year astrophysics student at UCLA who enjoys writing Physics and Astronomy research articles and drawing accompanying artwork.