Investigation clears UC Regent George Kieffer of sexual misconduct allegations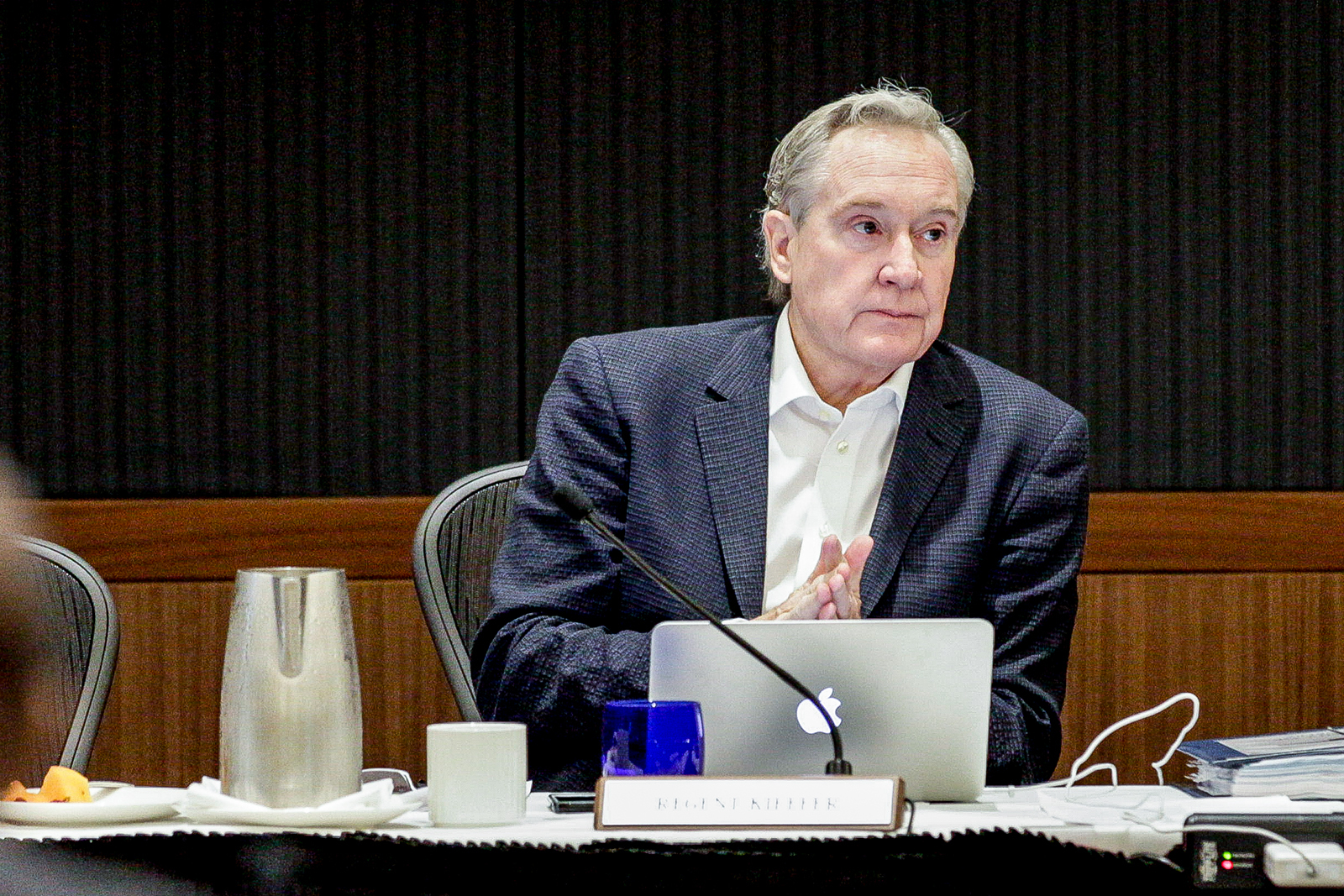 An investigator hired by the University of California released a report clearing Regent George Kieffer of sexual misconduct allegations made against him by Rebecca Ora, a UC Santa Cruz graduate student. (Daily Bruin file photo)
Correction: The original version of this article incorrectly stated the investigator did not find sufficient evidence to support or negate the claim of sexual misconduct against Kieffer. In fact, the investigator did not find that a preponderance of the evidence supported the claim.
This post was updated June 10 at 10:05 a.m.
An investigator hired by the University of California released a report clearing Regent George Kieffer of sexual misconduct allegations made against him.
The investigator, Natasha Baker, released a report in early May analyzing sexual misconduct allegations against Kieffer and did not find that a "preponderance of the evidence" supported the claim.
Rebecca Ora, a UC Santa Cruz graduate student, publicly accused Kieffer of sexual misconduct during the public comment section at a UC Board of Regents meeting in November. Ora, who was then the external vice president of the UC Santa Cruz Graduate Student Association, said Kieffer repeatedly grasped her thigh at a dinner discussing tuition increases in 2014.
Ora also called for Kieffer's resignation at the meeting.
Baker evaluated Ora's allegation by using the four factors enforced by the U.S Equal Employment Opportunity Commission to determine the credibility of such claims: plausibility, motive to falsify, corroboration and past record of similar behavior.
Baker did not immediately respond to a request for comment.
Ora initially used legal mediation for her case, but when it failed, she filed a request for the UC to conduct a formal investigation.
Ora did not immediately respond to a request for comment.
Ora said in the November regents meeting that she was excluded from committees because of Kieffer's presence, fell behind on academics, and experienced panic attacks following the filing of her case.
UC spokesperson Claire Doan said the regents decided to investigate the claims after learning of the allegations against Kieffer. The independent investigator followed the UC's Sexual Violence and Sexual Harassment Policy and the regents policy for misconduct, she added.
Doan declined to provide the report or comment further, citing privacy laws.