Majority of National Guard troops to leave LA as protests have become less violent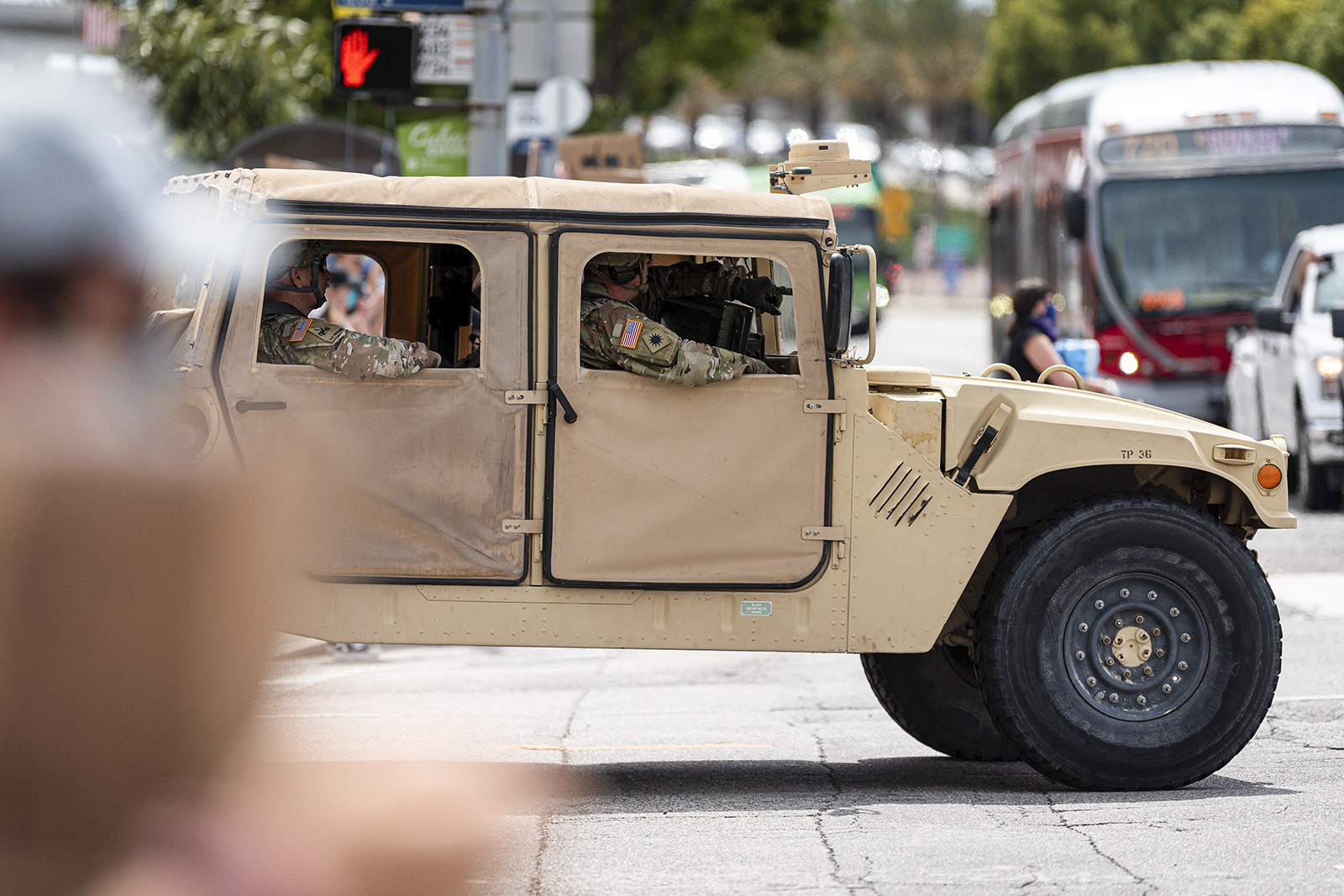 Los Angeles Mayor Eric Garcetti said in a statement that most National Guard troops will depart from LA on Sunday evening. (Liz Ketcham/Daily Bruin senior staff)
Most of the National Guard will depart from Los Angeles on Sunday evening, LA Mayor Eric Garcetti said in a statement Sunday.
"A small number of units" will remain nearby until Wednesday for emergency support if necessary, he said.
"I'm proud that our city has been peaceful this week — and that our residents are leading a powerful movement to make Los Angeles more just, equitable, and fair for Black Angelenos, communities of color, and all of our workers, youth, and families," Garcetti said in the statement.
Garcetti first requested around 1,000 National Guard officers May 31 to enforce peace and safety in LA.
The Undergraduate Students Association Council announced it would send a letter to the governor's and mayor's offices asking for the removal of the National Guard from Westwood, citing student concerns after multiple Westwood residents spotted National Guard troops around Westwood Village.
The announcement comes after more than a week of protests against police brutality following the death of George Floyd, including protests on the UCLA campus Thursday and near the Wilshire Federal Building Saturday.