Revised California budget proposal to cut UC funding by up to $372M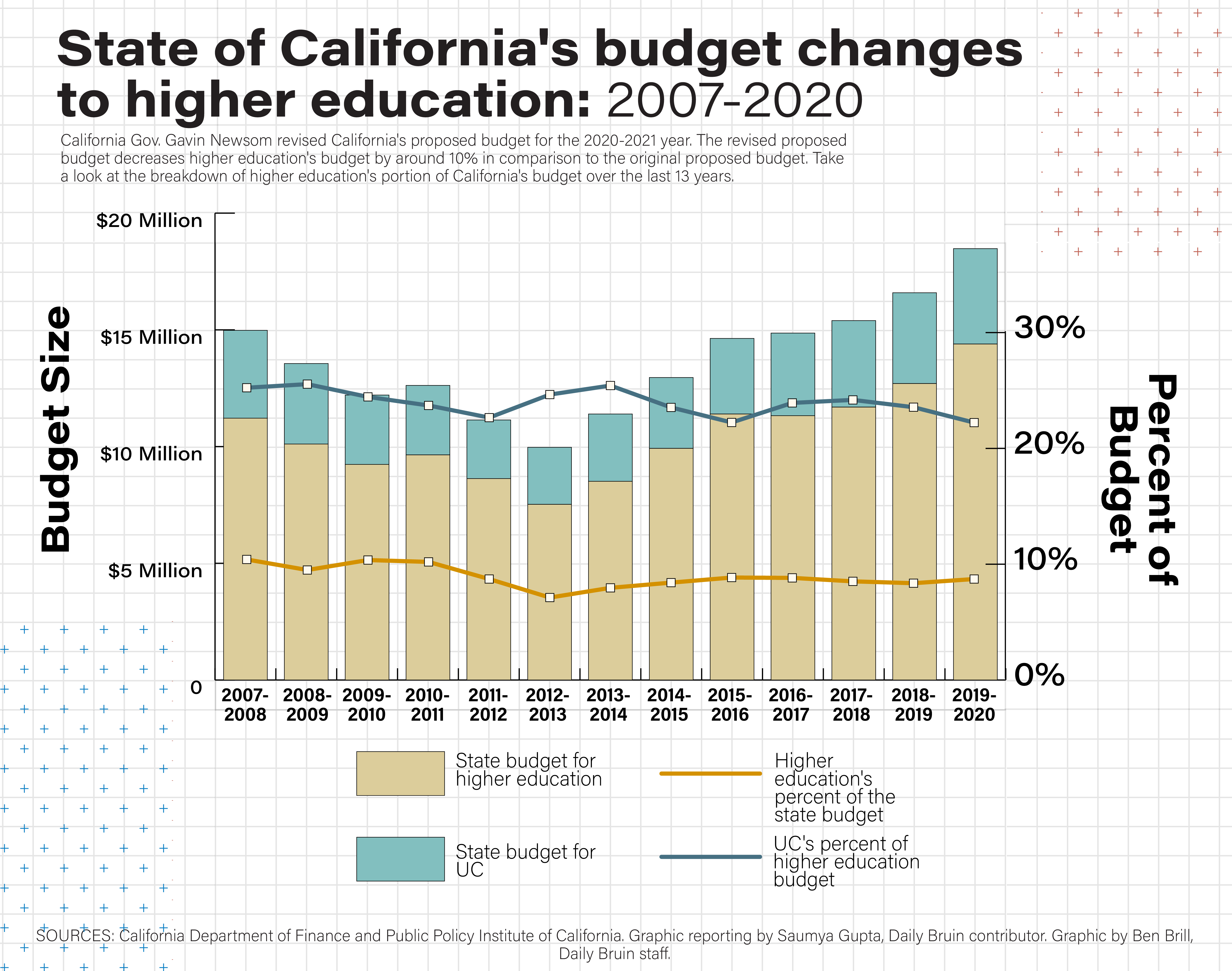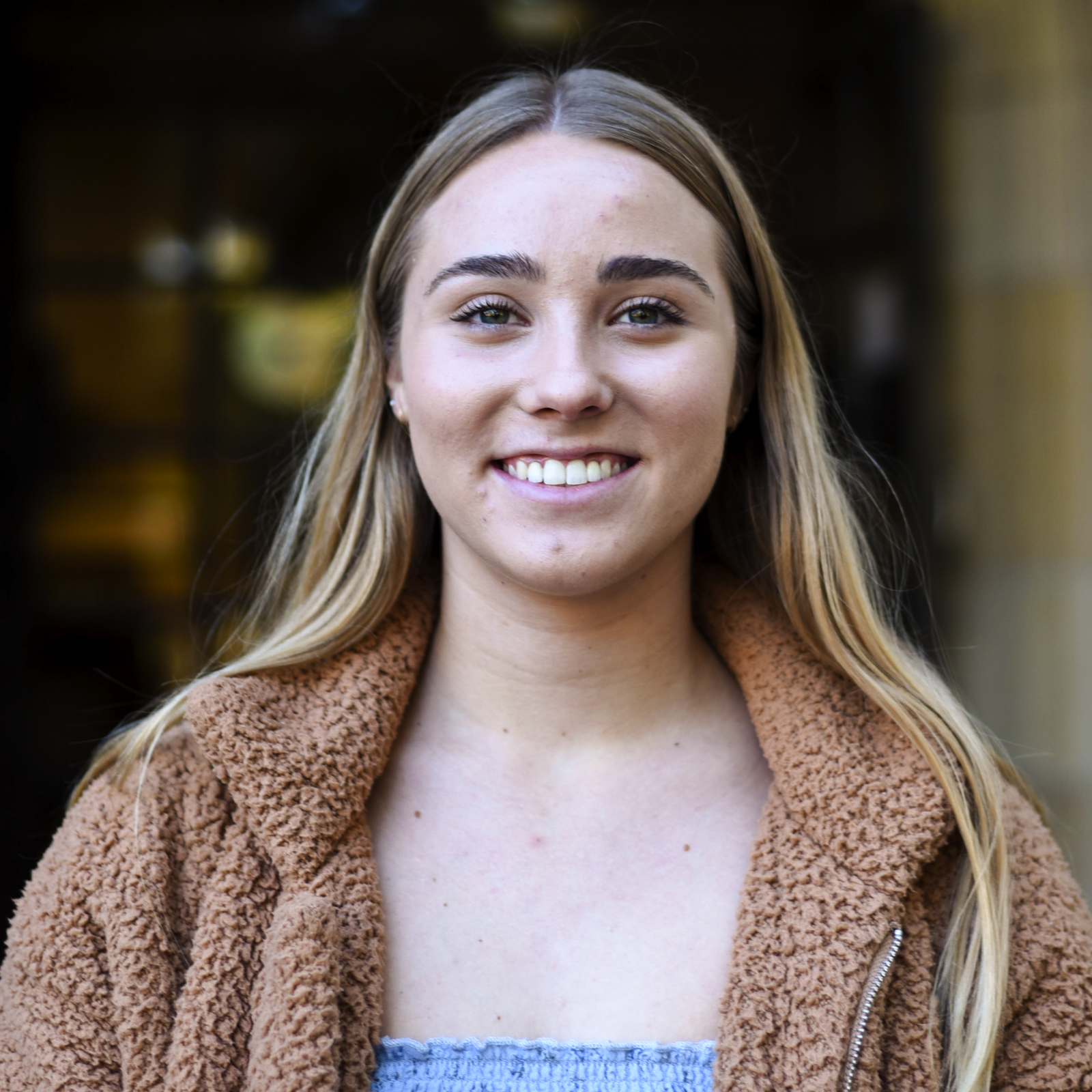 The University of California could lose $372 million in state funding after the state revised its proposed budget in May.
The revised budget would reduce higher education funding for the 2020-2021 fiscal year by 10% of current levels, in order to offset the rising costs associated with the coronavirus pandemic.
UC President Janet Napolitano said in a press release that the UC plans to continue working with the legislature to obtain additional funding.
"The University of California recognizes the unprecedented challenges California is facing in the wake of COVID-19 and regrets that Gov. (Gavin) Newsom was put into a position to steeply reduce the University's budget in response to the State's dramatically diminished revenues," Napolitano said. "Regardless, UC stands with the governor and the legislature to help lift the State out of this economic crisis."
However, the UC faces a financial loss of almost $1.2 billion from mid-March to April because of the pandemic.
[Related: UC incurs over $500M in unexpected costs because of COVID-19]
Following the release of the new budget, the University announced that Napolitano and all 10 UC chancellors will be taking a voluntary 10% pay cut next year, and the UC will also be freezing salaries for nonunionized staff and nonstudent academic appointees.
UC spokesperson Stett Holbrook said in an emailed statement the University is also hoping the UC receives a larger state investment than the current proposal in the May budget revision, as well as some of the federal COVID-19 relief funding the state has received or may receive.
Holbrook added the UC is asking the state to approve a budget that keeps the UC's general fund allocation at the levels set out in the Budget Act of 2019, which determined the state's budget for the 2019-2020 fiscal year.
"We are requesting the State – to the greatest degree possible – provide UC with the resources to address lost revenues and increased costs," Holbrook said in the statement. "We firmly believe that supporting UC at its ongoing funding levels of the 2019 Budget Act is critical for us to continue to meet our shared goals of access, affordability and academic quality."
The UC is also looking at other ways to reduce expenses, such as by eliminating nonessential travel, Holbrook said.
UCLA spokesperson Ricardo Vazquez said in an emailed statement that since about 30% of UCLA's core funding comes from the state, the proposed budget would result in a $50 million budget cut for UCLA alone.
The campus is currently planning how it will absorb the proposed budget cuts, Vazquez said.
"UCLA along with UC (Office of the President) and its sister campuses, will continue to advocate for and work with state and federal legislators to secure additional funding sources that can help us mitigate the financial challenges brought about by the pandemic," he said in the statement.
States like California have to cut funds in response to recessions because they can't acquire budget deficits by law, unlike the federal government, said Gary Orfield, a professor of education, law, political science and urban planning at UCLA.
"So the cuts are almost immediate, and they happened almost everywhere in the country," Orfield said.
Higher education is particularly susceptible to budget cuts because of its ability to raise money using tuition increases, he added.
"You can't really cut health care," Orfield said. "You can't cut prisons. … Public schools don't get cut so much. But the higher (education) budget is especially hit because the higher (education) system has a way to recover money through raising tuition, which has typically happened during serious recessions."
Despite such pressure to raise money, Holbrook said the UC is not currently considering a tuition increase.
Orfield also said he thinks California is luckier than other states currently because of the large reserve fund it had created prior to the pandemic.
"(Former) Gov. (Jerry) Brown and Gov. Newsom have been putting money away for an emergency, which means we have less drastic cuts than a number of other states that don't have any such cushion," he said. "That won't last too long, of course, but it means that we're fortunate compared to most other states in that respect."
Since the UC is a popular choice for prospective students, Orfield said he thinks the UC may not lose as many students as other colleges, which helps to maintain tuition revenue.
However, he added that since large university systems didn't exist 100 years ago when the 1918 influenza pandemic hit, there is no precedent for how to handle the situation.
"We have almost no precedent in people's mind and they're making it up as they go along," he said. "Nobody knows the endpoint, so it's an enormous challenge to leadership. I think we have competent people who are thoughtful about it, but there's no simple solution."
Shapero is a senior staff News reporter. She was previously an assistant News editor in the National News & Higher Education beat. Shapero is a fourth-year political science student who enjoys covering national and statewide news.
Shapero is a senior staff News reporter. She was previously an assistant News editor in the National News & Higher Education beat. Shapero is a fourth-year political science student who enjoys covering national and statewide news.