USAC recap – April 21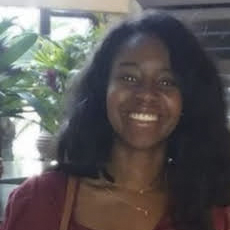 The Undergraduate Students Association Council is the official student government representing the undergraduate student body at UCLA. Council meetings take place every Tuesday at 7 p.m. and are open to all students. Spring quarter meetings will take place virtually on Zoom. Watch a livestream of the meetings on the USAC Live! channel on YouTube.
Public Comment:
California Public Interest Research Group representatives said the group is responding to the COVID-19 crisis by pushing ventilator companies to release the repair manual to hospitals in order to provide on-hand information about ventilator repairs. It is also working to make textbooks more affordable by getting the regents to utilize open resources to create open-access textbooks.
Agenda:
The council allocated a total of $93.41 from the Student Wellness Programming Fund to Colleges Against Cancer.
The council allocated a total of $11,695 from The Green Initiative Fund to USAC and non-USAC groups.
Reports:
USAC President Robert Watson said he had a meeting with University of California President Janet Napolitano and her staff about several topics ranging from refunds to plans for fall quarter to referendum thresholds and basic transparency on different campuses. He added that, this week, he has a meeting with Monroe Gorden, UCLA vice chancellor of student affairs, and Alexandria Davis, the chair of the Afrikan Student Union at UCLA, to discuss some of the plans surrounding the Black Resource Center. He also said that his office has endorsed both the Cultivating Unity for Bruin Referendum, which will raise student fees for the creation of spaces for marginalized communities, and Good Clothes Good People Basic Needs Referendum, for supplies for the GCGP redistribution center. He added that his office is working to inform voters via social media and emails about the upcoming USAC elections.
USAC Internal Vice President Kimberly Bonifacio said her office is endorsing both the CUB and GCGP referendums. She mentioned a Campus Safety Alliance meeting that was to have taken place Thursday, at which Administrative Vice Chancellor Michael Beck would have been in attendance.
General Representative 1 Eduardo Velazquez said his office allocated the rest of its funding to the USAC COVID-19 Relief Fund. He added his office is endorsing the GCGP and CUB referendums.
General Representative 2 Orion Smedley said his office allocated funding to the USAC COVID-19 Relief Fund.
General Representative 3 Brandon Broukhim said his office made its first food fund committee announcement for local businesses. He added that he is in the process of moving his entire budget to the USAC COVID-19 Relief Fund.
Financial Supports Commissioner Millen Srivastava said her office is in communication with UCLA Housing about increasing the on-campus meal swipe voucher value. She also said that there are about 1,030 applications for the USAC COVID-19 Relief Fund.
Campus Events Commissioner Tara Steinmetz said her office endorsed both CUB and GCGP. She added that about 40 people joined her office's Zoom yoga class April 19. She also said the Shorttakes Student Film Festival has gone virtual because of the coronavirus pandemic.
Transfer Student Representative Isabel Oraha said that her office is endorsing CUB. She also said the rest of her budget is going to the USAC COVID-19 Relief Fund.
Student Wellness Commissioner Mihika Sridhar said that the Basic Needs Subsidy Program will be closed Monday. She added that the Sexperts at UCLA's "Ask a Porn Star" event is on Zoom on Friday. She also said her office donated $10,000 for Books for Bruins.
Community Service Commissioner Jonathan Wisner said his office has disbursed its remaining funds to Books for Bruins, the USAC relief fund and the SWC relief funds. He added that CSC has also endorsed both CUB and GCGP.
Academic Affairs Commissioner Naomi Riley said her office is striking travel grant money funds and the Academic Affairs Commission – Academic Success Referendum because there's no more money in any of those funds. She added that her office allocated funding to Books for Bruins. She also said her office endorsed both CUB and GCGP referendums.
UCLA Residential Life national communications coordinator Arsh Gupta said he had a meeting with a couple of representatives from other schools on the West Coast to figure out a solution in response to this pandemic and to discuss what they've been doing so far in housing in general. He also said UCLA Residential Life is still holding virtual events, and it has mostly focused on social engagement.