The Quad: From 'finstas' to LinkedIn, personal branding on social media can help in hiring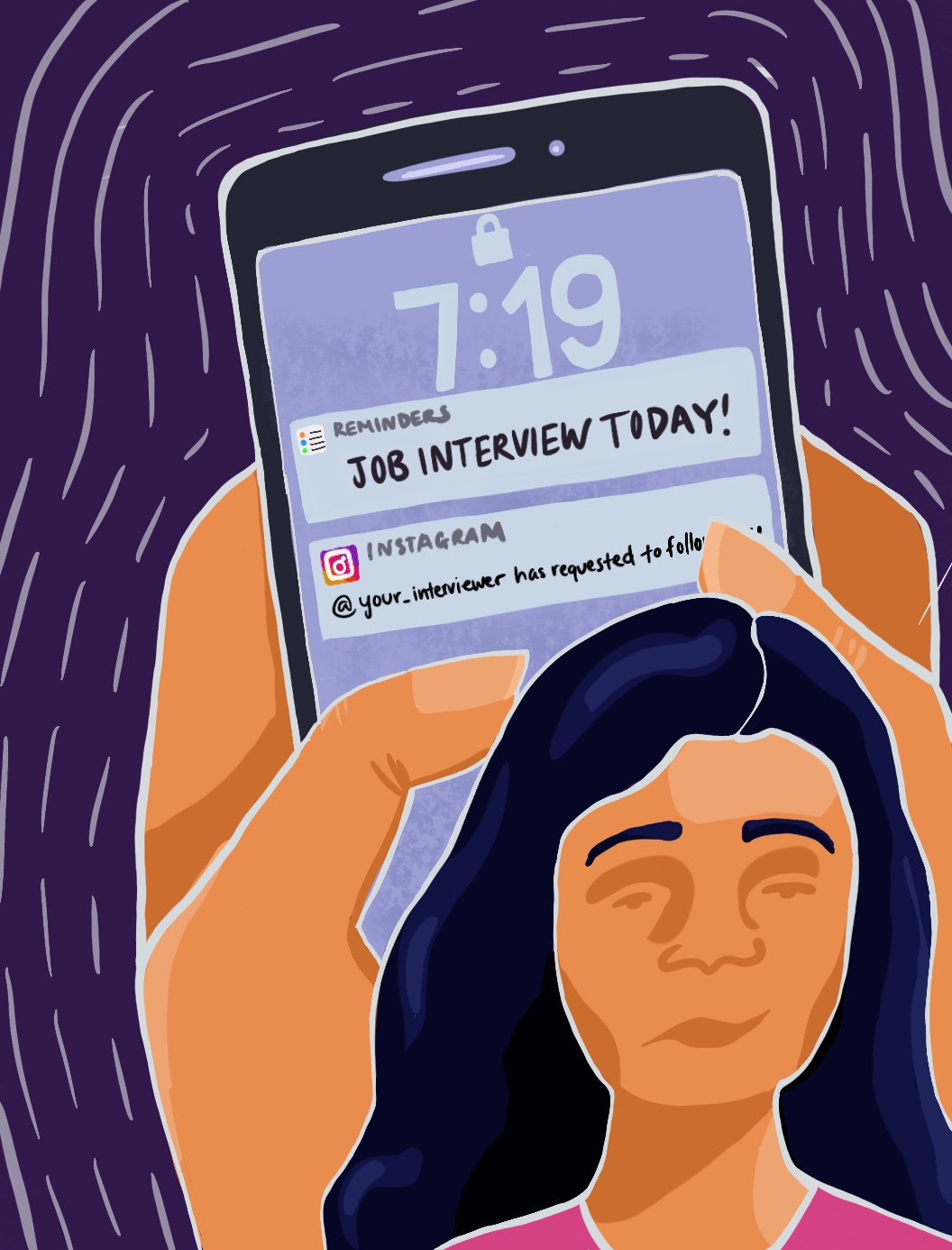 (Emily Dembinski/Daily Bruin)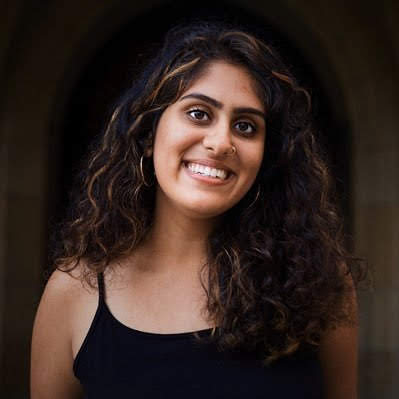 Once it's on the internet, it never goes away.
Students spend a good amount of their college careers trying to make themselves as hirable as possible for life after graduation. Now, there might be a way to make or break employability that young people forget about: posting on social media.
Since the invention of the internet, concerned teachers and professionals have advised students against oversharing information. While it can be smart to remain cautious about one's online presence, students might want to reconsider abstaining from sharing life experiences altogether. In the information age, people looking for jobs can use their online presences to supplement their overall applications. The trick is creating a professional public profile that highlights work experience, volunteerism and education.
Employers in many states, including California, are legally allowed to search an applicant or employee's name online for professional purposes. This includes social networking sites such as Facebook and LinkedIn.
According to a 2018 CareerBuilder survey, 70% of employers already use these sites to learn more about job applicants, and the number will only increase with time. Employers in fields like information technology and manufacturing take more advantage of online profile searches than those in retail or sales.
The survey further states that the main qualities employers seek in an online profile are professionalism, personality and support for qualifications. Provocative, incriminating and bigoted comments are often grounds for rejection. While 57% of the 70% used online information to reject a candidate, about 47% said they would be less likely to call a candidate for an interview if they couldn't find their profile.
Nonetheless, the California legislature draws the line at requesting access to content on private social media or asking an applicant to accept a follow request as part of a background check. For young people living in a digital world, this means that private social media accounts are rarely scrutinized during the hiring process.
Liz Jones, the director of business development at Aquinas Home Health, said it's standard practice for employers to look at more professional platforms like LinkedIn and Facebook to gauge personality prior to an interview.
In addition, Jones emphasized the importance of curating these pages with an appropriate profile picture and intention in mind. Rather than dreading an employer searching up their names, applicants should use the opportunity to showcase their personality and skills.
That being said, social media is an outlet for many students, as it allows them to freely express personal views. Applications like Snapchat, Twitter and Instagram can serve as communities for those who may feel lonely or have trouble expressing their identity. Fake Instagram accounts, or "finstas" are especially infamous among college students for being private platforms where media is shared with a number of trusted friends.
The good news? Jones said employers don't usually look at private platforms like "finstas," so students should focus on refining the line between their professional and personal lives. The easiest way to do this is by curating a professional LinkedIn or Facebook page and keeping in mind that anyone can search up your name – not just the people hiring you.
Jones also emphasized the importance of separating professional content from personal content.
"I think if they're smart enough to put posts on their Facebook that are professional and they care enough to do that consistently, then I care enough to be interested in them," she said.
In her 2017 project about the social media economy, Brooke Erin Duffy, an assistant professor of communication at Cornell University, found that students have internalized their fear of lost job opportunities by relocating the unemployable aspects of their life to private social media accounts like "finstas."
While some denounce the freedom that comes with posting anything online, many students use the opportunity to share stories and memories that they wouldn't want an employer to see in a first impression.
Second-year global jazz studies student Ililta Pina said she created her "finsta" in high school to post camp memories or fun pictures that she couldn't post on her real Instagram account, or "rinsta."
She added that "finstas" shouldn't be seen as a negative thing because everyone has a private life – the only difference is that 20 years ago, they couldn't share it online.
"It used to help with my mental health since I felt stupid keeping a journal where I was talking to no one, so I'd post on my 'finsta,' probably oversharing," Pina said. "At the time, it made me feel better."
Both Jones and Pina agreed that the best way to judge a person's character is through a face-to-face interview. So while you prep for one of those, sit back, relax, update your LinkedIn profile and keep your "finsta" tucked away for reminiscing about your college self.
Kanishka is currently the Photo Editor for the Daily Bruin. Previously, she served as an Assistant Photo Editor on the Arts & Entertainment beat in addition to writing for The Quad. She plans on pursuing a B.A. in psychology with minors in anthropology and global studies.
Kanishka is currently the Photo Editor for the Daily Bruin. Previously, she served as an Assistant Photo Editor on the Arts & Entertainment beat in addition to writing for The Quad. She plans on pursuing a B.A. in psychology with minors in anthropology and global studies.