Battle of the Editors: Predicting success and pitching New Year's resolutions for winter sports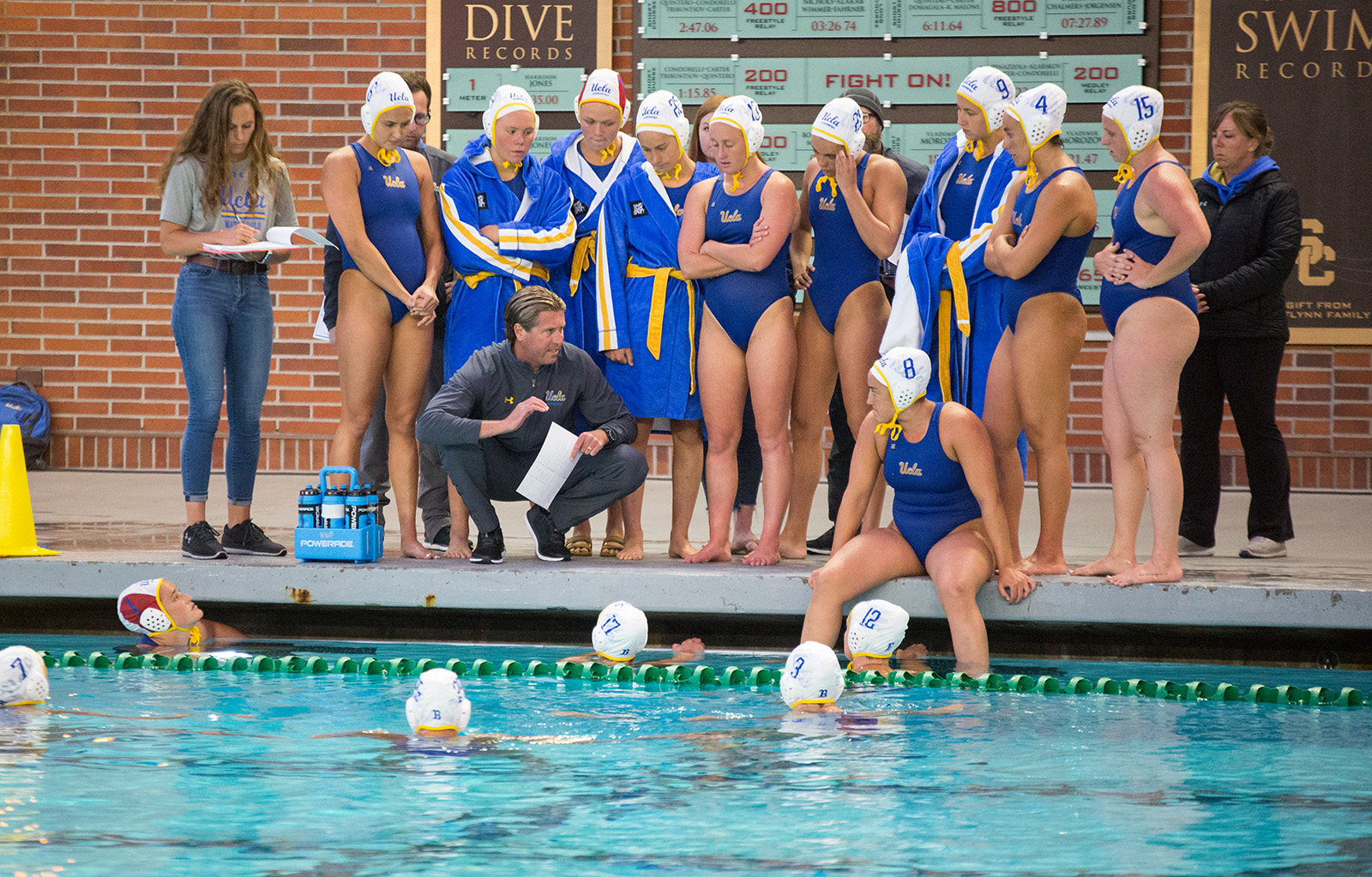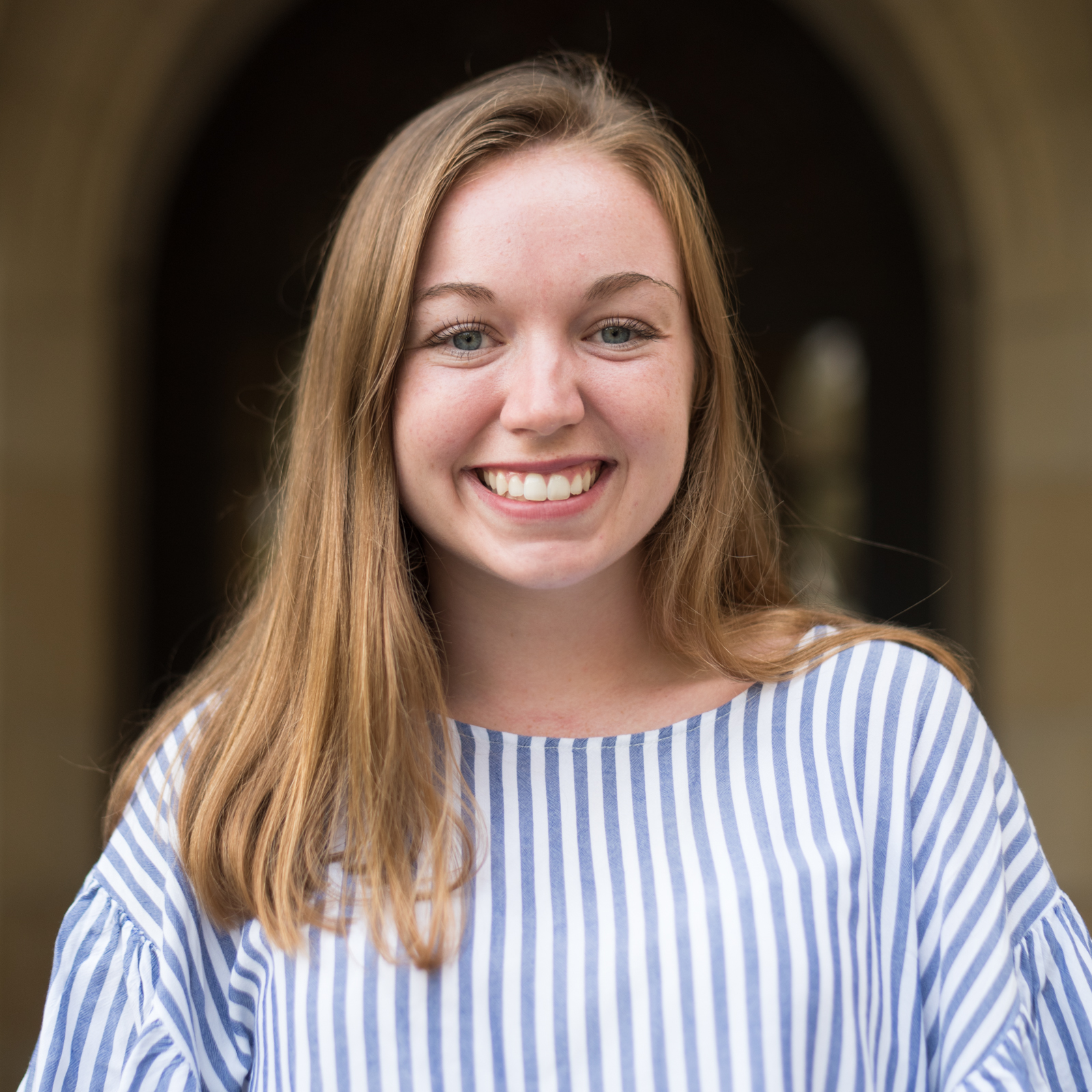 Correction: The original version of this article incorrectly stated none of the six fall teams made the Final Four. In fact, men's water polo made the Final Four.
This post was updated Dec. 12 at 3:43 p.m.
While some teams made the postseason, UCLA Athletics only had one of its six fall teams make the Final Four. With a new year right around the corner, the Daily Bruin Sports editors gave four teams New Year's resolutions for 2019.

Women's water polo
Joy Hong, assistant Sports editor
Adam Wright gets no break.
Even though the coach finished the men's season empty-handed, Wright will have another chance.
After leading UCLA men's water polo to a semifinal finish at the NCAA championship, Wright has about a month to dedicate his full attention to UCLA women's water polo in his second season with the program.
Last year's Bruins were disappointing.
Despite never losing to a lower-ranked opponent, UCLA only defeated a Big Four team – Stanford, USC or California – once in nine total matchups. The Bruins consistently ranked No. 4 during the majority of the 2018 season.
But returning core players and welcoming a talented incoming class should give the second-year coach some more hope to bounce back.
The Bruins will return four of their top five scorers – led by junior attacker Maddie Musselman. The All-MPSF First Team and Team USA member logged 53 goals, 31 assists and 41 steals last season and led UCLA in all three categories.
UCLA will also bring back junior attacker Bronte Halligan – who registered 30 goals, 30 assists and 51 steals last season – and sophomore attacker Lexi Liebowitz, a standout lefty who had 20 goals in her first year.
Six California natives will bolster the Bruins' roster in their first collegiate seasons. The newcomers include players with USA Water Polo National Team experience, Junior Olympics gold medalists and California Interscholastic Federation champions.
After a 10-6 semifinal loss to eventual champion USC in May, UCLA will probably still sit at No. 4 in the preseason polls.
But Wright – who has led the men's team to three titles in five years – is no stranger to rebuilding a team.
Whether it's coaching the men or the women, Wright's system is still well-kept – and it's no secret that he has what it takes.
Gymnastics
Angie Forburger, assistant Sports editor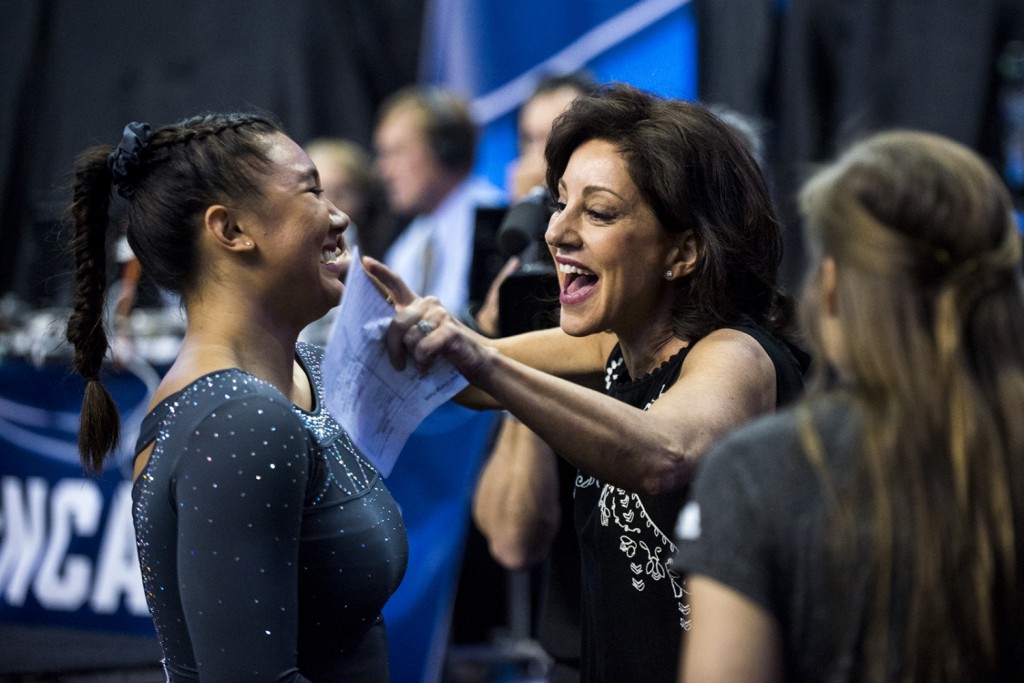 The defending national champions are back.
UCLA gymnastics will kick off its season against Nebraska on Jan. 4 and will be under coach Valorie Kondos Field for the final time.
Kondos Field – who announced in September that she was retiring following the 2019 season – has led the Bruins to seven NCAA championships.
And she will do the same this year.
Returning from last year's team are senior Katelyn Ohashi and juniors Olympic gold medalists Kyla Ross and Madison Kocian.
Ohashi finished last season ranked No. 1 in the nation on the floor exercise, taking home the NCAA title in the event. She was named a First-Team All-American in balance beam and floor exercise and earned the Pac-12 Specialist of the Year honor in 2018.
After winning the 2018 championship with the Bruins, Ross became the first female gymnast to ever win Olympic, World and NCAA championships. She was recognized as a First-Team All-American in the all-around, uneven bars and balance beam in 2018. In the NCAA Super Six, Ross scored 9.9875 on balance beam and 9.95 on the uneven bars to help the Bruins clinch the win.
Kocian, a four-time All-American, underwent shoulder surgery prior to the start of the 2018 season, but still competed in all but two of the Bruins' meets. Kocian's 9.9375 on the uneven bars in the Super Six also helped UCLA's NCAA title comeback.
Despite the loss of former sixth-year senior Peng-Peng Lee – who scored two perfect 10s in the NCAA championship and was named the 2018 Co-Pac-12 Woman of the Year – UCLA is still the team to beat.
The Bruins have four All-Americans from last year in Ohashi, Ross, junior Grace Glenn and junior Felicia Hano.
And with Kondos Field saying goodbye to Westwood following this year, she will do everything in her power to get one last title.
Men's volleyball
Gabriel McCarthy, assistant Sports editor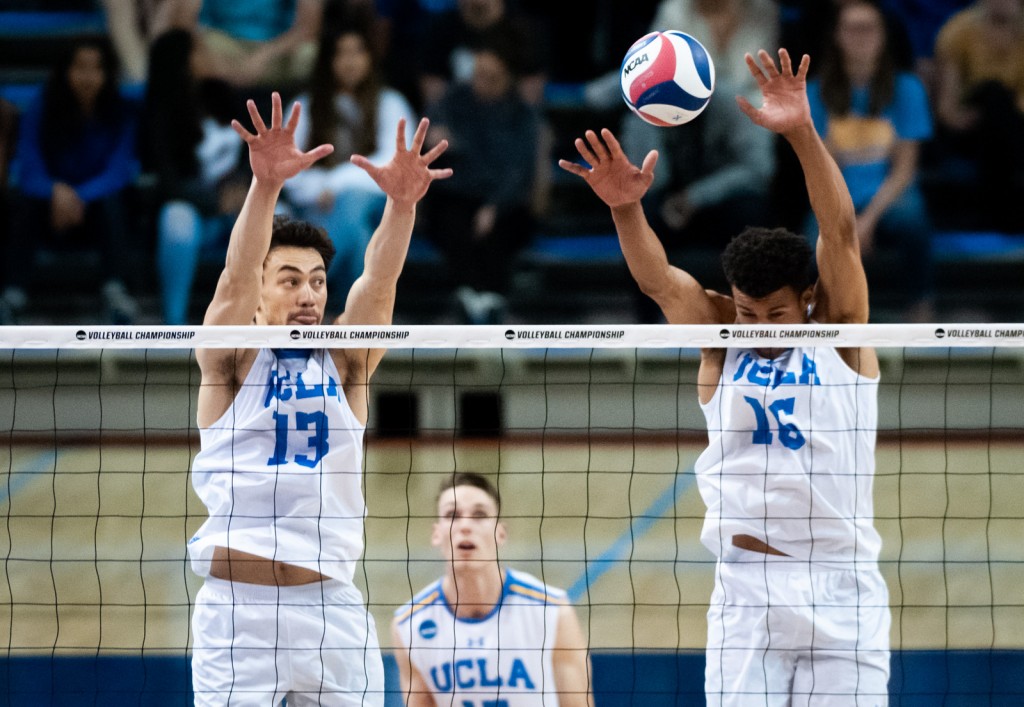 Volleyball fans have a lot to look forward to in the new year.
UCLA men's volleyball returns in early January and has most of its roster from last season's trip to the NCAA championship run returning.
The Bruins lost their leading point scorer in outside hitter Christian Hessenauer to graduation, who averaged 4.14 points per set and finished the 2018 season with 395 kills.
But, UCLA returns senior setter Micah Ma'a and junior middle blocker Daenan Gyimah, who led the team with 125 and 124 sets played, respectively. Both were recognized in the AVCA first team and VolleyMob All-America, as well as the All-MPSF first team.
Gyimah led the nation hitting for .528 and logged 151 blocks, and Ma'a finished fourth in the NCAA with 10.55 assists per set. The combination play and level of production between the two should continue next season.
UCLA came within points of securing its first NCAA title since 2006 in a 3-2 loss to Long Beach State in the NCAA championship final and will return half of the team that started the title match.
UCLA has the experience of a deep run in the postseason balanced with younger players on the roster. The schedule features exciting matches lined up against Ohio State and BYU and a championship rematch against Long Beach State – with the potential for the same drama as last season.
Baseball
Sam Connon, assistant Sports editor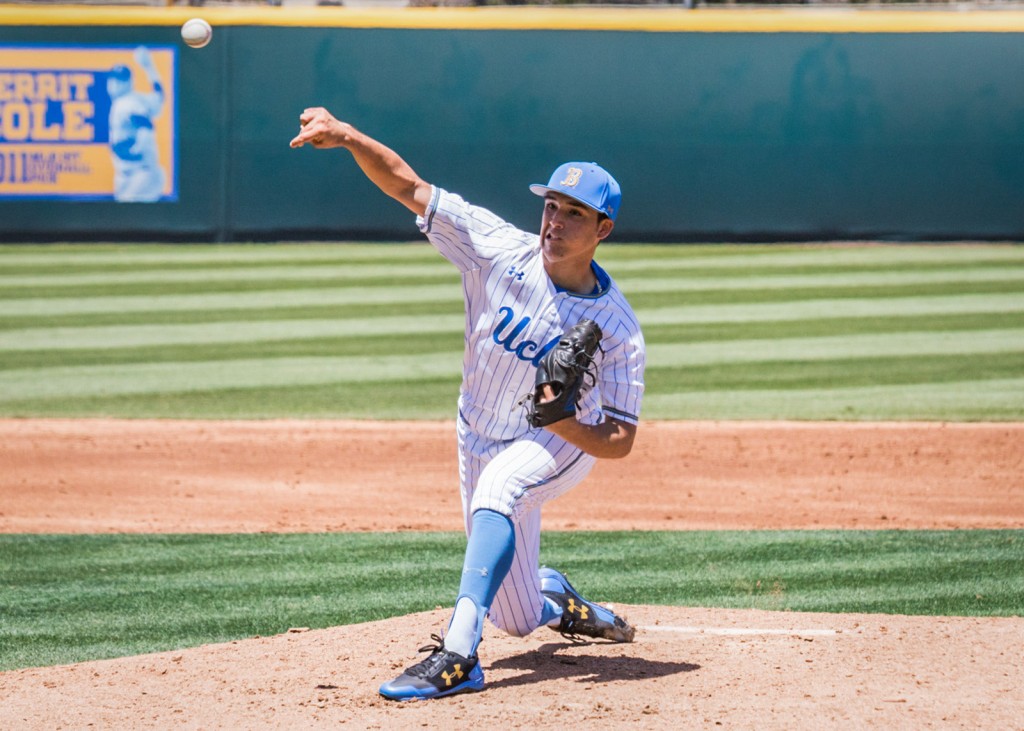 The Bruins showed glimpses of greatness last year, but one thing held them back: injuries.
Losing players to injury is always going to be a part of sports, and it's not as if UCLA baseball was the only team in the country to suffer because of them. But in the Bruins' case, it was hard to watch sometimes.
The lineup remained mostly healthy for the majority of the season, besides some lingering issues for then-freshman outfielder Garrett Mitchell. Where the injury bug really bit hard, however, was in the rotation.
The thing is, UCLA still got good production out of its top starters. Its first three starting pitchers – then-senior Jake Bird, then-sophomore Ryan Garcia and then-freshman Zach Pettway – combined for a 2.60 ERA in the regular season and a 2.45 mark in the postseason.
The issue is that the Bruins' production dropped off a cliff after that.
Because of season-ending injuries to then-junior Jon Olsen, then-junior Justin Hooper and then-redshirt sophomore Kyle Molnar, some inexperienced pitchers had to step into big-time situations. In the NCAA regionals, UCLA fell to Minnesota 13-8 when then-redshirt sophomore Jack Ralston got the start and allowed four earned runs in less than two innings.
Ralston, then-sophomore Nick Scheidler and then-freshman Michael Townsend were all ranked in UCLA's bottom six for ERA and combined to allow all 13 runs in the game.
This year, Olsen and Bird have gone to the pros, but if the Bruins are going to make it past the first round, they're going to need to solidify their depth throughout the season.
Obviously, preventing injuries is near impossible. But if there's one goal I want to set for UCLA this season, it's to stay healthy and lock down a deep and reliable rotation so the big moments don't get too big when June comes around.