UCLA's failure to rise to the occasion leaves elevators liable to be dangerous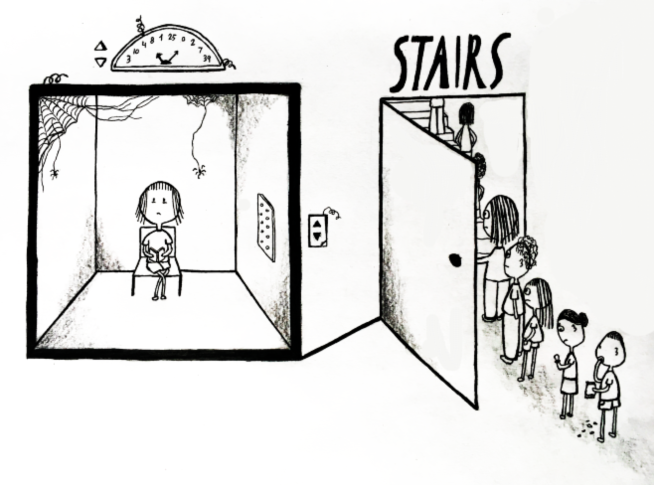 (Mariam Arutyunyan/Daily Bruin)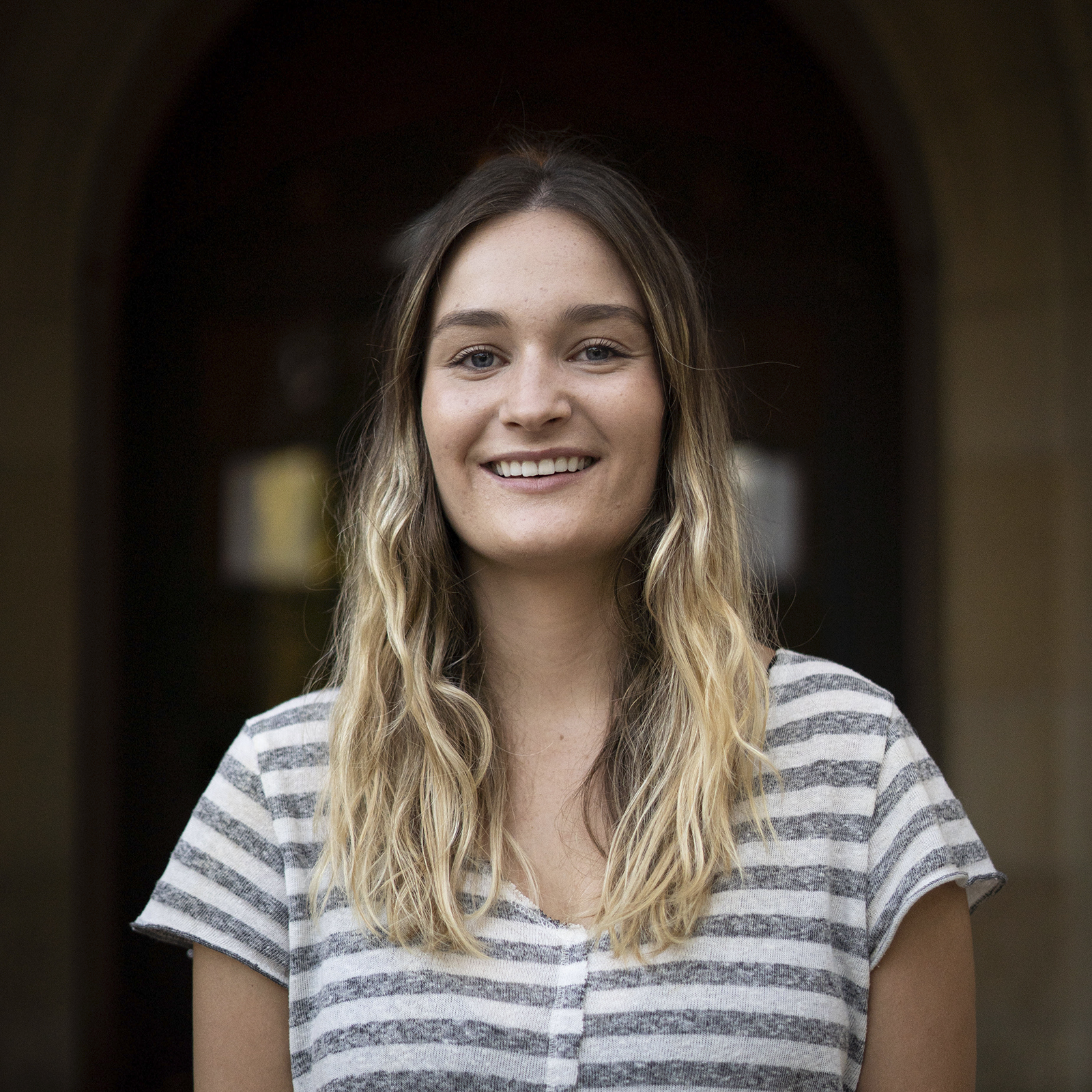 UCLA's elevators are notorious for being unreliable.
Even more unreliable, though, is the university's elevator permit process.
Roughly 61 percent of the 531 elevators on campus, including those in Rieber Hall, Sproul Landing and Ackerman Union, currently have expired permits. Some permits on campus expired as far back as 2013.
Outdated permits and malfunctioning elevators have been a mainstay at UCLA for years. The Daily Bruin has reported on students' fear of expired permits since 2002. According to the California DIR, elevators should not operate without a current permit issued by the department.
However, expired permits can still be valid as long as the university has requested a state inspection. It takes an inspector more than a year to inspect all of the elevators on campus, though, so there's almost never a point when all campus elevators have up-to-date permits.
UCLA has reassured the campus that its elevators are still safe to use because it employs 12 certified inspectors to regularly check the status of the machines. However, the number of student-reported malfunctions emphasize that the current permit process is a recipe for trapping Bruins in elevators.
The fact that more than half of UCLA's elevator permits are expired means the university isn't prioritizing the permit-renewal process. In addition, the fact that campus elevators routinely fail means UCLA's self-inspection process is also faulty.
The university shouldn't wait for the permits to expire before requesting inspections yearly; it should be a routine process that isn't dismissed or forgotten. UCLA's mechanics also need to check the elevators consistently to avoid the near-constant breakdowns students and staff experience. When the permits are left to expire without inspection, elevators are likely serviced less. Deferring this essential maintenance puts UCLA's large population at serious risk.
Students have reported being trapped in elevators and that the elevators are often out of service. This makes it so students aren't sure when an elevator is going to malfunction, causing disruptions in daily life and raising safety and logistical concerns.
"I feel like the elevators in Rieber Hall are especially inefficient," said Abby Douglas, a first-year environmental science student. "In the seven weeks since we've been here, I feel like they've been down about 10 times."
Campus elevators are a necessity, though. The malfunctioning elevators prove to be an inconvenience to students who don't have time to run to the fourth floor for a class, or for those who can't take the stairs due to health or accessibility reasons.
"I've noticed the expired permits on campus elevators, but my friend still has to use them due to a knee problem," said Sanjana Pai, a second-year political science student. "It's concerning that they are expired."
UCLA's elevator dilemma is in part due to the prolonged back-and-forth between the university and state inspectors.
The California Department of Industrial Relations stipulates that the owner or responsible party is in charge of maintaining a current safety permit. However, the regional Division of Occupational Safety and Health office is supposed to schedule an inspector to reach out to the university to initiate an inspection. If one party doesn't take initiative and follow up regularly, the whole process is delayed. Considering how there are numerous organizations served by the regional DOSH office, it's likely that if UCLA doesn't begin the process of getting the elevators inspected, campus permits can be left expired for years, sometimes even up to half of a decade.
This delay has very real effects on the quality of life for students and staff.
"I've heard of people getting stuck, and one of the housekeeping ladies said that she doesn't use one of the elevators because she doesn't want to get stuck," said Caroline Cheng, a first-year environmental science student.
Updating the permits regularly provides peace of mind for the students and staff that use the elevators – and often experience problems with them. The university needs to initiate conversation early with the DOSH office so the elevator permits can be renewed as soon as they start to expire year by year.
But it's not just the expired permits. The university also needs to conduct more thorough campus-led inspections to minimize the risk of an elevator malfunctioning in the time between inspections – something it doesn't appear to have done a thorough job with.
"At times I don't always feel super safe in them because I don't know if they're going to stop working or if the lights are going to go out," Pai said.
Katherine Alvarado, a UCLA spokesperson, said in a statement that an expired elevator permit does not make the elevators inherently unsafe, adding that if you have an expired car tag, the car doesn't immediately become unsafe to drive.
But the fact that elevators still don't work, despite UCLA's self-inspections, demonstrates that the university isn't doing enough. Placing the blame on other parties to uphold a system that UCLA is ultimately accountable for maintaining demonstrates how little priority the university places on elevator upkeep. Even though the expired permits do not necessarily make the elevators themselves unsafe, the lack of sufficient mechanical inspection does.
Elevator maintenance might not seem like the most interesting thing to administrators, but it could mean the difference between being trapped in a steel box for four hours and making it to your midterm.
Wright is a Daily Bruin senior staffer. Wright was the Quad editor during the 2019-2020 school year and assistant Quad editor during the 2018-2019 school year. She is a fourth-year communication and global studies student trying to cut down on her caffeine addiction.
Wright is a Daily Bruin senior staffer. Wright was the Quad editor during the 2019-2020 school year and assistant Quad editor during the 2018-2019 school year. She is a fourth-year communication and global studies student trying to cut down on her caffeine addiction.