Alumna uses photography to create conversation and capture stories of abortion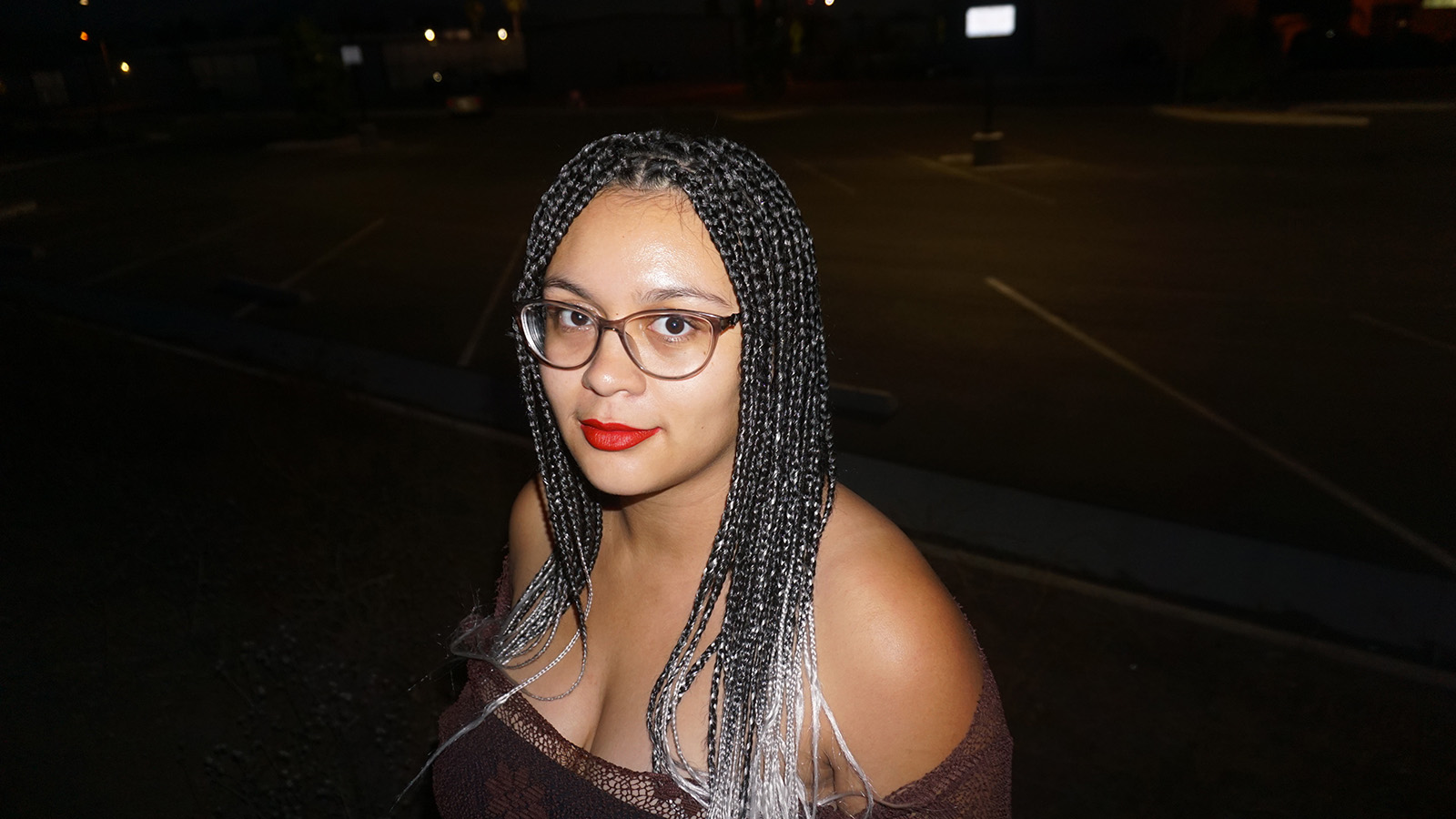 Alumna Zinnia Moreno often centers her photography around social justice. For the "1 in 3" campaign project, Moreno paired with a woman who had an abortion, and took four black-and-white photos meant to reflect her emotional journey through the experience.
(Courtesy of Jaylen Newman)
"1 in 3"
5564 Hollywood Blvd
Saturday
Free
One in every three women will have an abortion in their lifetime – but many people are unaware of how common the procedure is, said Zinnia Moreno.
The UCLA alumna is using photography to discuss the stigmatized subject in an exhibition at de Plume Gallery on Saturday. Moreno, who was previously a Daily Bruin photographer, partnered with activist groups Advocates for Youth and California Latinas for Reproductive Justice to put on an abridged showing of the national campaign "1 in 3," the title of which references the abortion statistic. For the show, Advocates for Youth paired over 40 photographers, including Moreno, with subjects in different cities across the U.S. to visually capture their abortion stories. By showcasing voices from all racial, gender and socioeconomic backgrounds, the exhibition strives to open people's eyes to the prevalence of abortion and encourage compassion around the subject, Moreno said.
"Maybe everyone doesn't know someone who's had an abortion, but you probably know someone who knows someone. It's probably a lot closer to you than you think," Moreno said. "It's not something that someone says when they introduce themselves."
Moreno applied for the "1 in 3" project in June when a former professor of hers saw that Advocates for Youth was looking for social justice-minded photographers. Much of her previous photography has focused on social issues, such as police brutality and mental illness awareness, and this project allowed her to compel audiences to be more open-minded concerning abortion, she said.
To bring the issue to light, Moreno collaborated on the artistic process with her subject Jessica Rosales. After listening to Rosales' story, Moreno said she crafted her black-and-white photos to reflect the four main phases defining Rosales' abortion experience: loneliness, secrecy, the feeling of a weight being lifted, and finally, freedom. Mirrors perched on Rosales' arm reflect the initial pain in her eyes, symbolizing her emotional solitude as she kept her procedure a secret, Moreno said. Another photo features her lying behind a veil that represents the weight of her initial shame and despair. In contrast, Rosales said the next photo shows her reclaiming her autonomy as she stands up and begins to remove the veil. Finally, she stands confident and free in the fourth photo as she comes to terms with her abortion.
"Those feelings of this darkness and isolation are something that I really stressed to (Moreno)," Rosales said. "I've never had to put my story into art and I'm really glad I had the opportunity to do so."
Rosales will be telling her story live at the de Plume Gallery show. Since not every "1 in 3" participant from around the country can attend the event, Moreno said she plans to incorporate live performers and speakers to add a voice to the photography. In addition to Rosales' story, doulas from the LA Doula Project will describe the birth, miscarriage and abortion support services they offer especially to low-income and non-English-speaking individuals.
Abortion care is an intersectional issue, Rosales said. The diversity of the subjects in the exhibition emphasizes the added barriers some people face because of their backgrounds, she said. As the child of Salvadoran immigrants, she didn't have medical insurance or know how to navigate through the medical system. It's important to consider these cultural and economic nuances when discussing abortion, she said. There are so many reasons why someone might want to get an abortion, and all of them are valid, she said. Ultimately, the show is about bodily autonomy, Moreno said.
"The political climate was and still is incredibly hostile toward women's rights, reproductive rights, so just the need for these stories to be shared has grown since the project was conceptualized," Moreno said.
Emily Bridges, the director of communications at Advocates for Youth, said the "1 in 3" campaign grew from an effort to put the divisive pro-choice/pro-life debate aside and instead connect the issue to individual stories. When one person shares their abortion experience, it creates an environment where others also feel comfortable sharing their stories, she said.
Moreno said the power of photography lies in its capability for storytelling. For her, the most impactful stories focus on people who had to fight through financial challenges, family disapproval or protestors outside the clinic to access a simple medical procedure. She viewed such stories as a call to action, empowering her to ask what she – and others – could do next to enact political change.
"The purpose of the show is just to start a conversation," Moreno said. "But really, the conversation is already happening. It's just (time) to start listening to it."