Alumni's short film questions intersection of art, social activism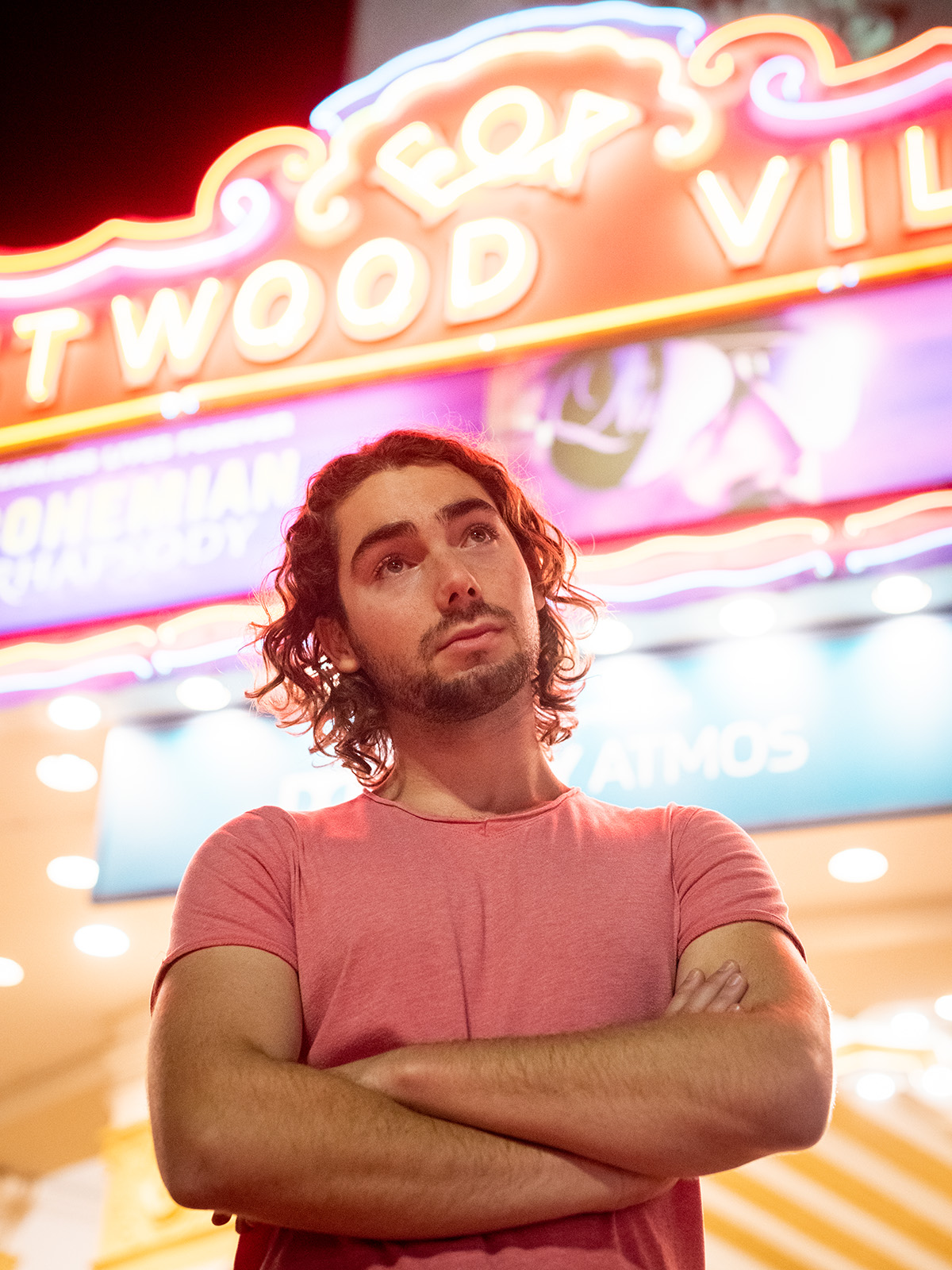 Alumnus Leland Frankel worked alongside alumnus Venk Potula to create "Woke," a short film following Sunny, a Pakistani-American aspiring rapper, and Rebecca, an African-American activist. (Daniel Leibowitz/Daily Bruin staff)
Art for art's sake has been a long-standing debate. UCLA alumni Leland Frankel and Venk Potula dissect this issue in their new short film "Woke."
The two created the film using a script originally intended for a playwriting competition in New York City. Drawing inspiration from what he saw in the city's parks, Frankel became intrigued by artists who expressed themselves through rap. He said he was never a partisan writer, but recent political polarization in the United States inspired him to create a film with a broad, overarching theme of millennials' involvement in politics that challenges people's perspectives on the intersection of art and activism. "Woke," set in Atlanta, portrays a fierce debate between two millennials: Sunny, a Pakistani-American man, and Rebecca, an African-American woman. Sunny, an aspiring rapper, believes in art for art's sake, while Rebecca, an activist trying desperately to spread awareness for social justice and racial equality, couldn't disagree more, Frankel said.
"The film is all about art and its intersection with activism," Frankel said. "It asks: Can artists afford to make art that's purely for themselves, or does it have to be used as a weapon for social change?"
Much like Rebecca, Frankel said he initially believed all modern art should have an undertone of activism. However, as the filmmaking project progressed, his definition of "wokeness" and his recognition of his personal biases made him change his tune and expand his mindset to accept viewpoints that were different from his. He used to define being "woke" as integrating political awareness into everyday life. But after working on the film, Frankel said he gained a more nuanced opinion on the subject.
Frankel and Rebecca share more than one similarity, though. The original script depicted Rebecca as a white, Jewish woman from Queens, which he said was reflective of his own upbringing. But influenced by lead actor and director Potula, Frankel said he changed Rebecca's race, mostly because he wanted someone to speak about the junction between the African-American identity and rap without the character having false authority on the subject. Potula said the film had to hit all the right talking points, creating an open dialogue about the intersection of art and activism while avoiding appropriation that could be created from a white character speaking on a music form that originates from African-American culture.
"The film originally presented a faux sense of white wokeness that didn't match our intended message," he said.
Issues of race and color, which are explored in the film, are something Potula has dealt with firsthand in the entertainment industry, he said. In the film, Sunny describes his experience being a darker-skinned Pakistani man and how many view his appearance as racially ambiguous. Potula said he can relate to this feeling of discrimination based on skin tone.
"This film addresses racism, but it also addresses colorism. I starred as Sunny because he's dark-skinned like me," Potula said. "I've experienced colorism in the industry myself. I've gone to Asian film festivals and it's clear that no one pictures someone who looks like me when they think of that racial group."
The location of the film was essential to portraying racial tension, Potula said. He describes the city of Atlanta as a crossroads of culture, where different racial groups interact and contrasting viewpoints mesh. The decision to shoot there was important to Potula and the rest of the cast and crew, especially actor Jock McKissic, who played a security guard in the film. McKissic has lived in Atlanta, and he said he understands the dynamic of the city and the misinformed opinions that exist there.
"I think there's a lot of stigmatism around the word 'woke,' but this film reminds us not to put people in a box," McKissic said
In the film, after minutes of fierce debate, each character comes to a revelation. Sunny recognizes it is important to be politically aware, and Rebecca understands her attitude toward art undermines his creativity. While Frankel believes it is important to be stay informed and socially aware, he said it is also acceptable for people to create for the sake of creation.
"If creating art makes you happy, go for it," Frankel said. "Escapism is just as valid as social wokeness."