The Quad: Simple, creative costume ideas for busy students to dress up your Halloween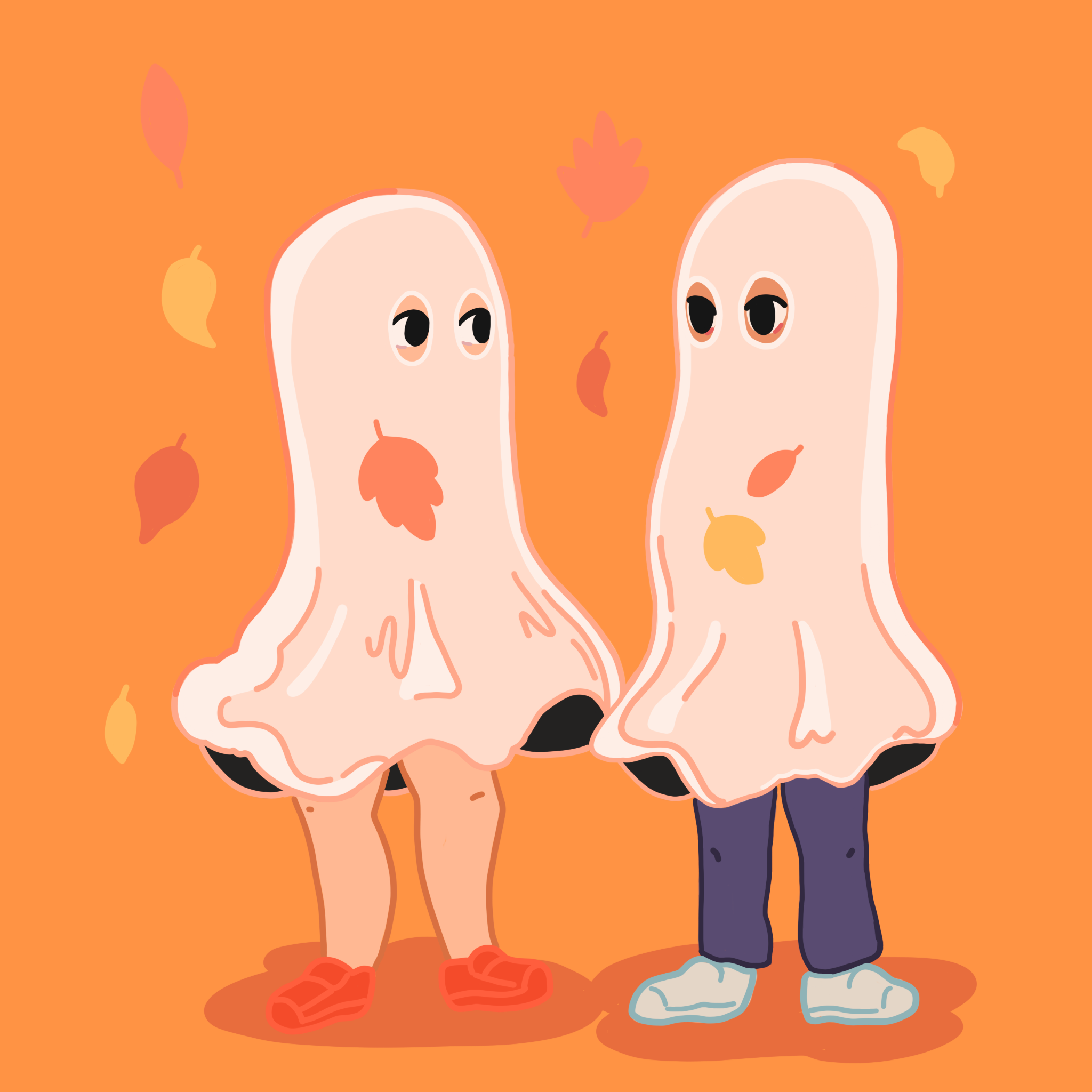 (Nicole Anisgard Parra/Illustrations director)
Halloween comes at a spooky time for us college students.
While we're shuffling through study guides for upcoming midterms, we're also simultaneously rummaging through our closets trying to find the perfect Halloween costume. Sure, you could cut out some holes in a bed sheet and call yourself a ghost for that timeless classic, but Halloween is all about being creative – here are The Quad's top picks for some simple costumes that are both suitable for life in the quarter system and also just a tad bit out-of-the-ordinary.
'80s popstar
The music moguls of the 1980s may never fade from the repertoire of national pop culture. Luckily enough, these icons typically have a signature style that is easy to replicate. The band Wham! is known for their "CHOOSE LIFE" T-shirts. To recreate this outfit, take a plain white T-shirt and a thick black marker and sketch out the iconic phrase.
Dressing up as David Bowie is even simpler – all you need is an old tube of red lipstick and a steady hand to recreate his infamous red lightning bolt across your face. But perhaps the easiest '80s pop star to imitate is Elton John. All you need is a funky pair of sunglasses and you are ready for a fun night out on the town.
Hydro Flask
We like to keep things environmentally friendly here at UCLA.
In light of UCLA's plans to go zero waste simply slap the logo of one of the most iconic reusable water bottles on campus to your chest. It's simple – just download an image of the logo, grab a solid colored shirt, a few safety pins, and a group of your best friends. Just remember to recycle when you're finished.
Puns
Midterm schedules can be crazy and jam-packed during week five. For those students who are studying in the Charles E. Young Research Library, grab a few random pieces from your closet to construct a "punny" costume. Take your favorite baseball cap, cover it with the word "ceiling" on a note card, snatch some pom-poms, and you could be a ceiling fan.
Or, buy a cheap pink T-shirt and steal your roommate's blanket and you could go as pigs in a blanket. Going as deviled eggs is as easy as a yellow top and devil horns, "Holy cow!" requires only a spotted shirt and a halo, and being a "party animal" is as easy as a party outfit, a mask and a few pins to hold the look in place.
Iconic duos
Sometimes simple costumes can be confusing on their own. To make your makeshift costume more obvious, make it a duo. For example, if you dress in all white, you could be anything – a cloud, a snowman or even the Pillsbury Doughboy. However, juxtapose it with an all-red costume and suddenly you and your friends are angels and demons. You and your friend could easily go as Scooby-Doo and Shaggy by throwing on a green T-shirt and putting your hair in two buns to mimic ears.
TV casts
Elaborate group costumes are great for Halloween, but can be difficult to pull off last minute. For students who want to coordinate with their friends, but are too busy studying to plan, look to your television casts for inspiration. One night you and your friends could go as "The Office" – whoever has a yellow button down could be Dwight Schrute, the owner of a pink cardigan could be Pam Beesly and a blazer could make someone Michael Scott. The next night you could go as "That '70s Show" – pull out your tie-dye, flare jeans and peace signs. If you are worried it is not obvious, just add a name tag.