Screening, Q&A to dissect growing culture of full-immersion horror experiences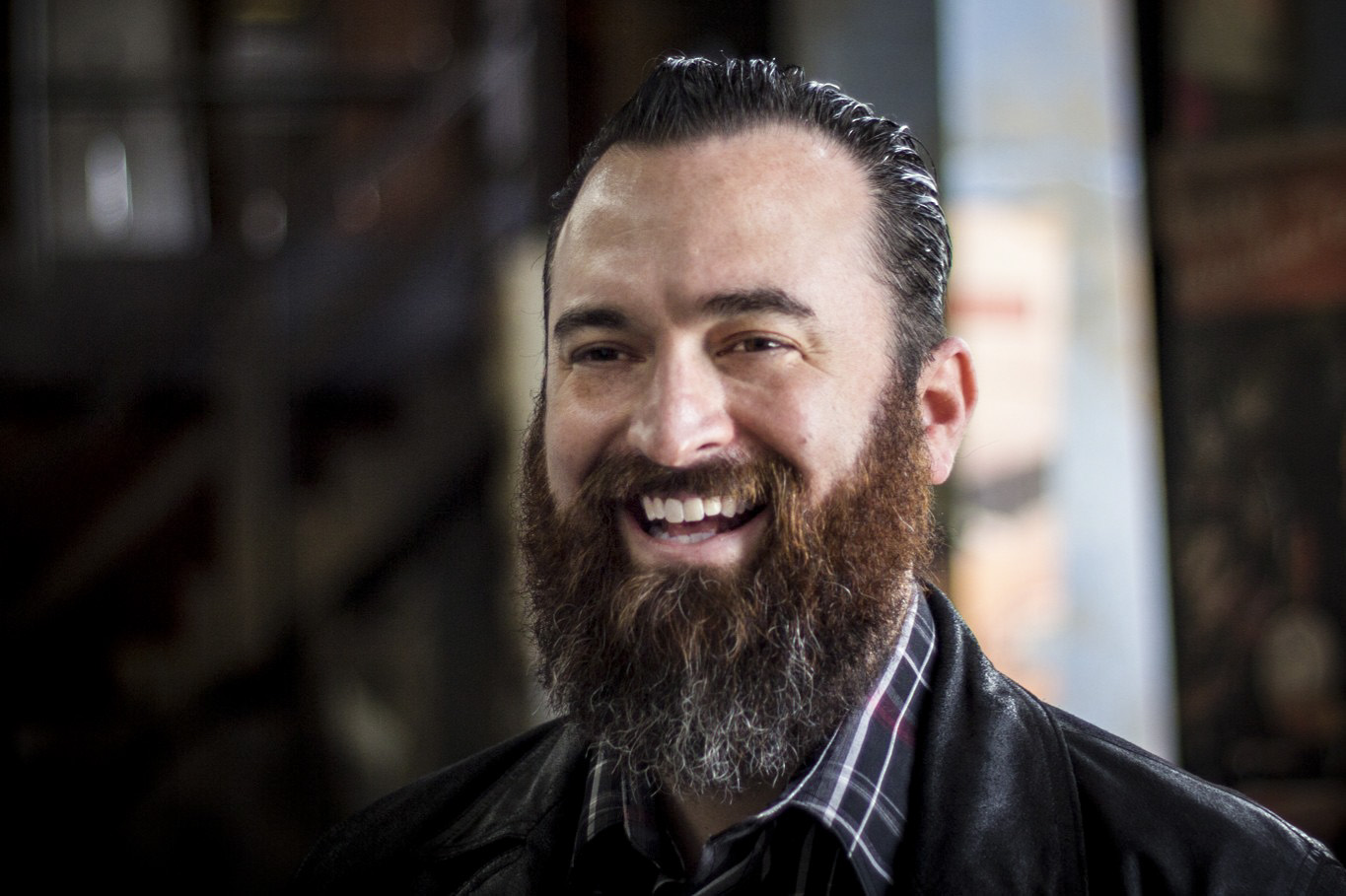 Jon Schnitzer, director of "HAUNTERS: The Art of the Scare," will participate in a Q&A following a screening of the film at the James Bridges Theater. The documentary follows individuals who devote their lives to horror. It centers on haunters, the small group of people who drive the subculture through creating immersive experiences. (Photo courtesy of Dallas King)
Haunters: The Art of the Scare
James Bridges Theater
Monday, October 29
Free
Halloween, for many, is a chance to dress up with friends and enjoy a few light-hearted scares.
But for those whose lives revolve around a passion for horror, Halloween is the time to put into action yearlong plans and push the limits of haunting.
GSA Melnitz Movies will be hosting a pre-Halloween screening of "HAUNTERS: The Art of the Scare" at James Bridges Theater on Monday night. The documentary explores a growing trend of "full-contact" horror experiences through an in-depth look at the individuals who devote their lives to horror. Dallas King, a filmmaker and UCLA Extension instructor, will be moderating a Q&A with director Jon Schnitzer and scare actors and haunters like Shar Mayer.
The fear horror evokes is like a powerful, natural high for people who enjoy the genre, King said. Horror installments that push the boundary between simulation and reality produce intense, scarring fear for thrill-seekers, he said. Entrenched in something akin to an addiction to horror, King said, haunters are the small group of people who drive this increasingly mainstream subculture of haunting at attractions like scary mazes, haunted houses, Halloween festivals and the like.
"(Haunters) spend hundreds of hours sacrificing their families and time and donate to the community to scare the living hell out of people," King said. "And that is their pay, that is their gratitude, their satisfaction."
Paul Kurek, the director of GSA Melnitz Movies, said the panel of guests and polarizing questions about what constitutes fear and when scare-acting goes too far will get students in the right mindset for Halloween, especially if they attend the screening in costume. "HAUNTERS" unveils the mechanics of scare-acting and horror while deepening and nuancing the audience's thinking with regard to horror, he said. Kurek said it calls into question the very existence of Halloween, as well as humans' magnetism toward fear and horror.
"Of course we like to laugh, we like to love and enjoy the bright things in life. But we also have this tendency to feel drawn to darkness as well," Kurek said. "Events like (the screening) and Halloween in general make this more visible and puts it right in front of our eyes."
"HAUNTERS," a low-budget independent production, began four years ago as a Kickstarter campaign, Schnitzer said. Schnitzer has been an avid member of the haunting community since his childhood, and more recently helped create a haunted house for the Obamas. Today, some of the most intense forms of haunting he cites include dragging and shooting at terrified haunted house visitors.
The documentary provides a combination of shocking scenes from infamous haunted houses and of bloody special effects makeup, as well as laugh-out-loud moments from people's reactions and experiences, Schnitzer said. All the while, it explores the sincere passion of scare actors and haunters who devote their lives to the haunt, he said.
"You get these great, emotional layers to the people who are in the movie, including the guy with the most extreme haunts on the planet. … They all say the same thing: 'This is exactly who I am.' I want to capture who they are," Schnitzer said.
Fear has a powerful therapeutic nature, as haunted houses and other forms of haunting give individuals the permission to act like cowards, Schnitzer said. Often, the outside world does not afford that kind of emotional opportunity for people, and so haunting extends into unexpected communities, he said.
"A soldier put on a haunt in a war zone. These soldiers have just been in a real war zone, fighting for their lives, … and now they're going through a home haunt, and they're screaming, they're laughing, they're crying and they're holding each other," Schnitzer said. "(The soldier) said people went through (the haunted house) over and over, all night long. It's a release."
The evolution of this culture of terror incites questions about why we fear what we fear. We can tell a lot about society by the monsters we make, Schnitzer said. The success of torture-oriented movies like "Saw" and "Hostel" during the war on terror, for example, spoke to the latent fears of the American public, he said. The imagery of horror movies often reflects the latent fears of society – especially around times of national crises and political disruptions, he said.
"Horror movies capture the pulse – they tell us what we fear," Schnitzer said. "And the people who make haunted houses for Halloween are willing to sacrifice everything … to bring our nightmares to life."
Juliette Le Saint is the director of prime magazine, the Daily Bruin's culture, lifestyle, and arts magazine. She was previously the Illustrations Director and an Illustrations contributor. She is a third-year Cognitive Science student.
Juliette Le Saint is the director of prime magazine, the Daily Bruin's culture, lifestyle, and arts magazine. She was previously the Illustrations Director and an Illustrations contributor. She is a third-year Cognitive Science student.