Alumni explore experiences of Holocaust survivors postwar in 'A Splintered Soul'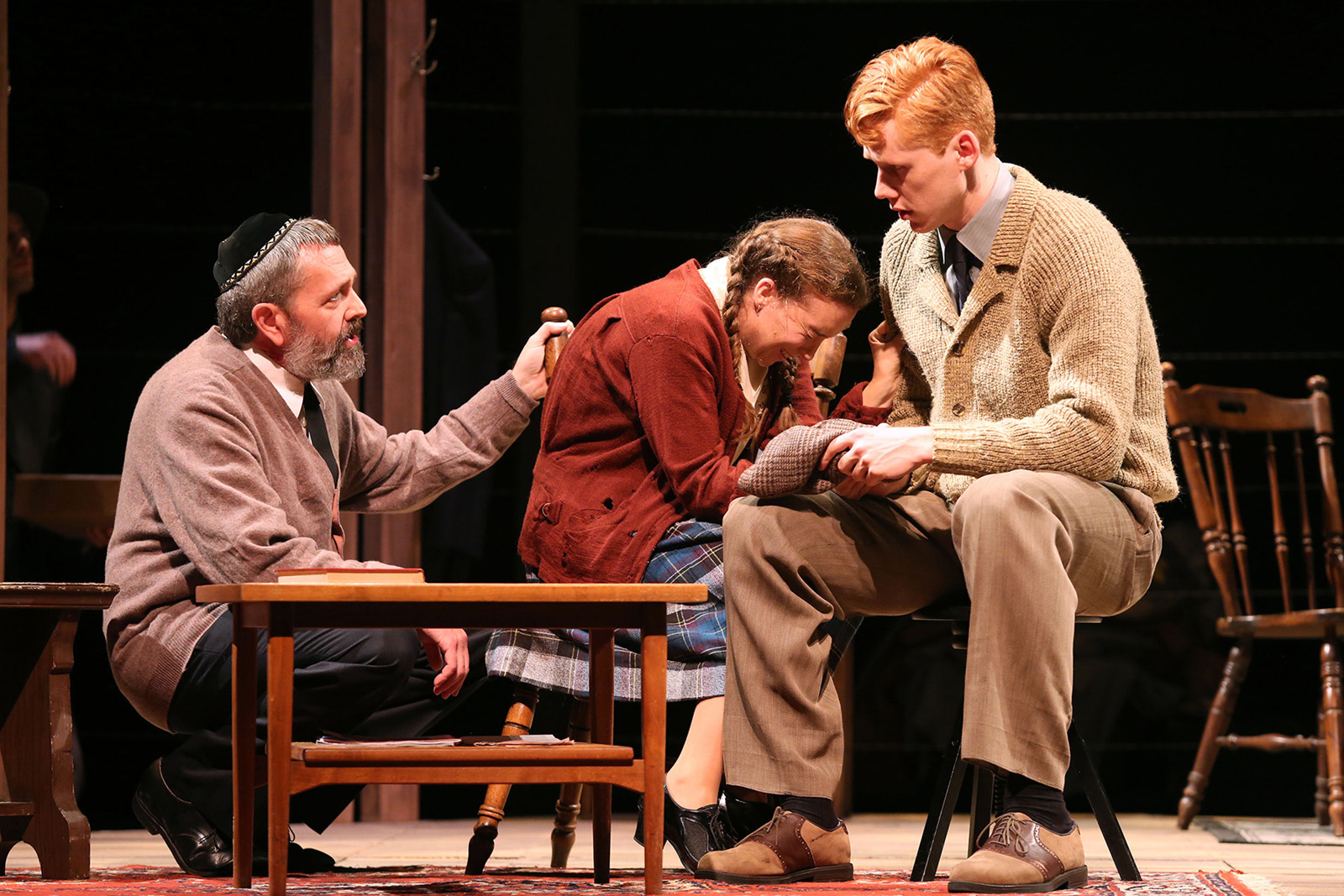 Stephen Rockwell (left), alongside alumni Quinn Francis (center) and Brandon Root (right), star in "A Splintered Soul," a play following a group of Polish Holocaust survivors attempting to overcome their trauma as they assimilate into American culture.
(Courtesy of Tracey Roman)
A Splintered Soul
International City Theatre
Friday- Nov. 4
Prices vary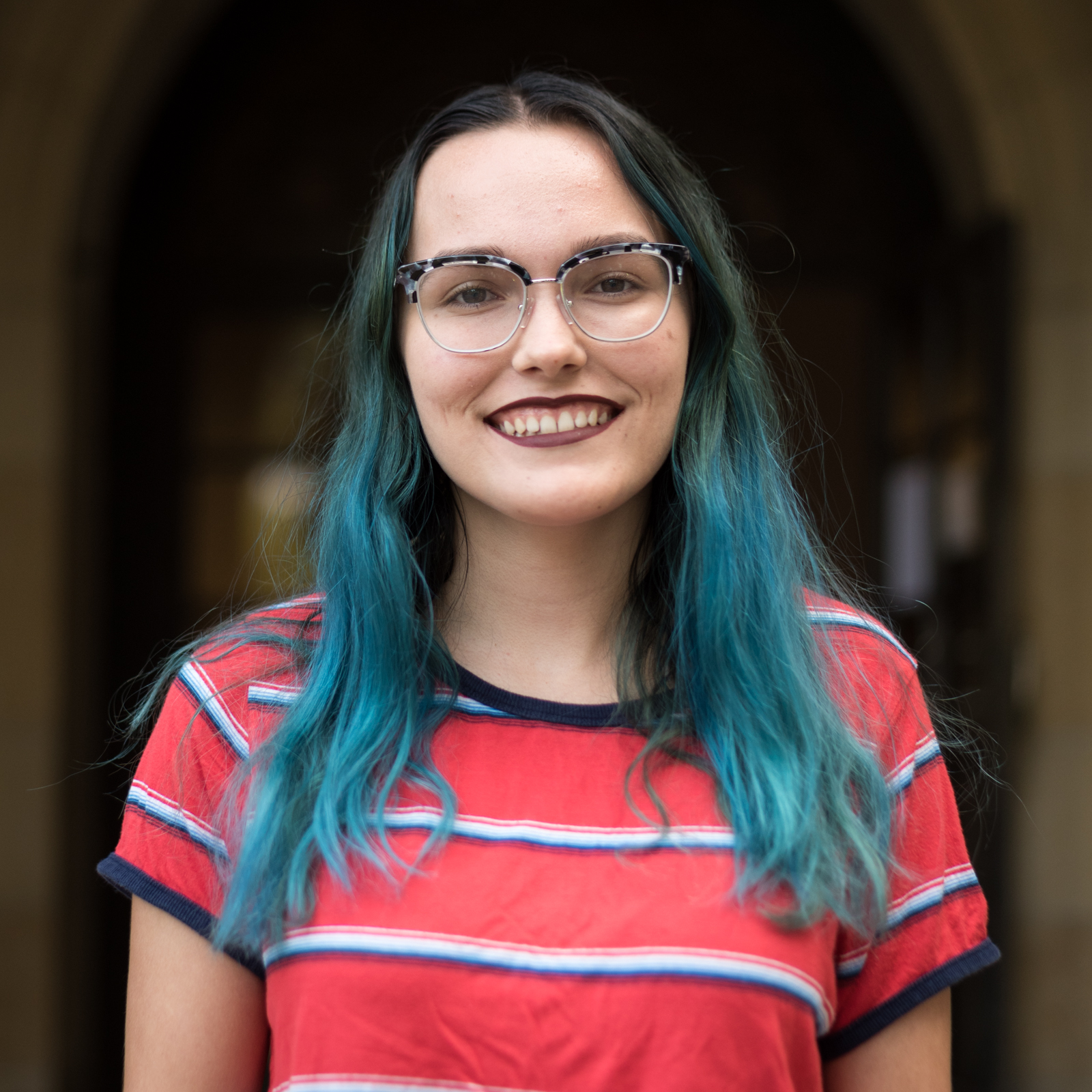 Morality in times of survival is questioned as Holocaust survivors attempt to move on in "A Splintered Soul."
The play, premiering at the International City Theatre on Friday, follows a group of Polish Holocaust survivors as they attempt to cope with their traumatic experiences while assimilating into American culture. The survivors merge with the American Jewish communities, and they must deal with questions of morality, having compromised their core moral values to avoid death under Nazi rule. Alumna Quinn Francis, who portrays a Polish migrant, said "A Splintered Soul" dove into the impacts of the Holocaust on the immigrants as they adapt to a postwar world.
"While the Holocaust and World War II (are) explored a lot in popular culture, I've never seen something that explores … how you have to sacrifice of your own humanity in order to survive," she said.
Many of the characters struggle to cope with what they've experienced, said alumnus and actor Brandon Root. One character, the group leader, grapples with questioning if his suffering has ended despite his surviving the Holocaust. The character fought in the resistance against the Nazis, and Francis said the character's moral opposition to killing was compromised during the occupation. While he struggles to come to terms with and re-establish his virtues, other characters simply focus on moving forward with their lives, Root said.
"Recovery is questioned – the idea that you can go through a super traumatic experience and you can come back from it completely, or whether you come out a different person and you're never going to recover from that experience," Root said.
In presenting such moral quandaries, Root said the play focuses on how people who had limited survival options assimilate into a culture that does not support many of the actions necessary for their survival – like breaking the law. Francis said her character Elisa says others are hurting her, but ends up emotionally hurting the others in her group. Her misdirection is a result of the actions she took to survive in Nazi-occupied Poland pushing her too far out of alignment with her prior values, Francis said.
"Whatever she did to survive pushed her away so far from her humanity that she was able to justify hurting people even after the war was over," Francis said.
Director Marya Mazor said her Jewish background influenced her desire to see survivor's stories passed on. To incorporate realistic details of the trauma suffered, Mazor said the set designer based aspects of the design off a photo series depicting the piles of items taken from victims and survivors. By leaving piles of shoes and clothing on stage, the play emphasizes the trauma people endured by having their possessions taken from them, she said. By incorporating specific details like the items taken from Jewish people, Mazor said she aimed to accurately depict what many Jewish people went through.
When initially researching to play the character of Harold, Root said he visited the Museum of Tolerance in Los Angeles, where he attended one of their daily discussions with a Holocaust survivor. Hearing the woman tear up when discussing her deceased family members – a trauma she had experienced over 60 years ago – emphasized the long-lasting tragedy, he said.
"It's important to have a lot of perspectives and see all those people because we're individual people. But the Holocaust was an event that defined a generation of people from all walks of life," Root said.
The moral issues the characters face extend to their assimilation into the Jewish groups in America, making it more difficult to connect with others, Francis said. Having faced such horrific events in Poland, she said the characters must work through their feelings of being misunderstood by their peers, who attempt to welcome them into their communities. As they continue dealing with the trauma they endured, they are wary of the American Jewish people who do not comprehend the depths of the issues and the blurred morals that came in response, she said.
"There's this general sense of mistrust that the Polish characters have for the American characters, just not really trusting they'll be believed or understood," she said. "Putting yourself in the position of what it would be like to come to a new place after having had a traumatic experience is relevant now in the conversation around immigration, and there's a lack of willingness to even think about what people who come to this country from violent places can experience."
Snyder was previously the 2019-2020 Arts editor as well as the 2018-2019 Theater | Film | Television editor.
Snyder was previously the 2019-2020 Arts editor as well as the 2018-2019 Theater | Film | Television editor.
Countryman served as a senior staff writer. He was previously the 2018-2019 Music | Arts editor and an A&E reporter.
Countryman served as a senior staff writer. He was previously the 2018-2019 Music | Arts editor and an A&E reporter.