Family-run coffee shop's daily grind serves cozy ambience to local customers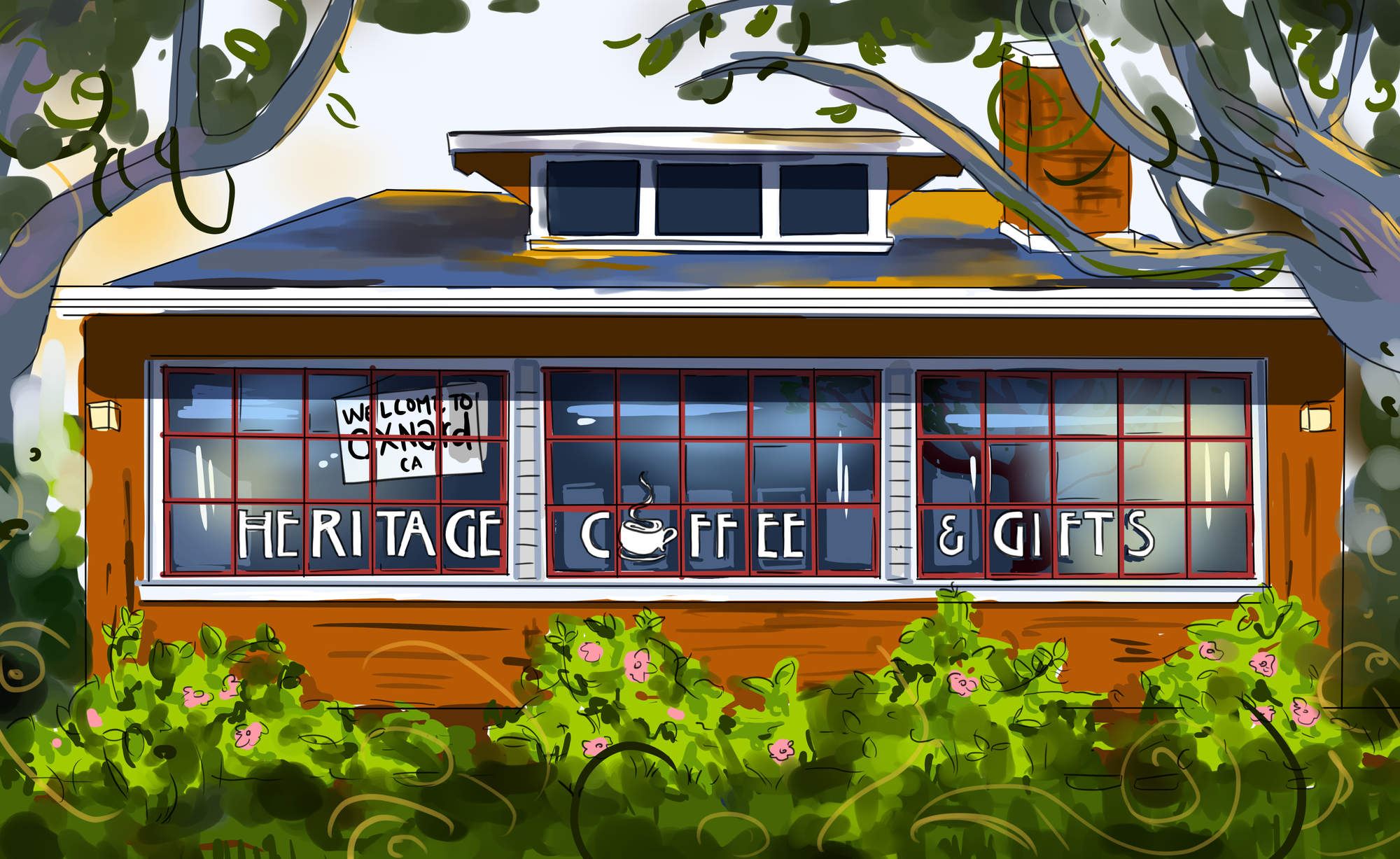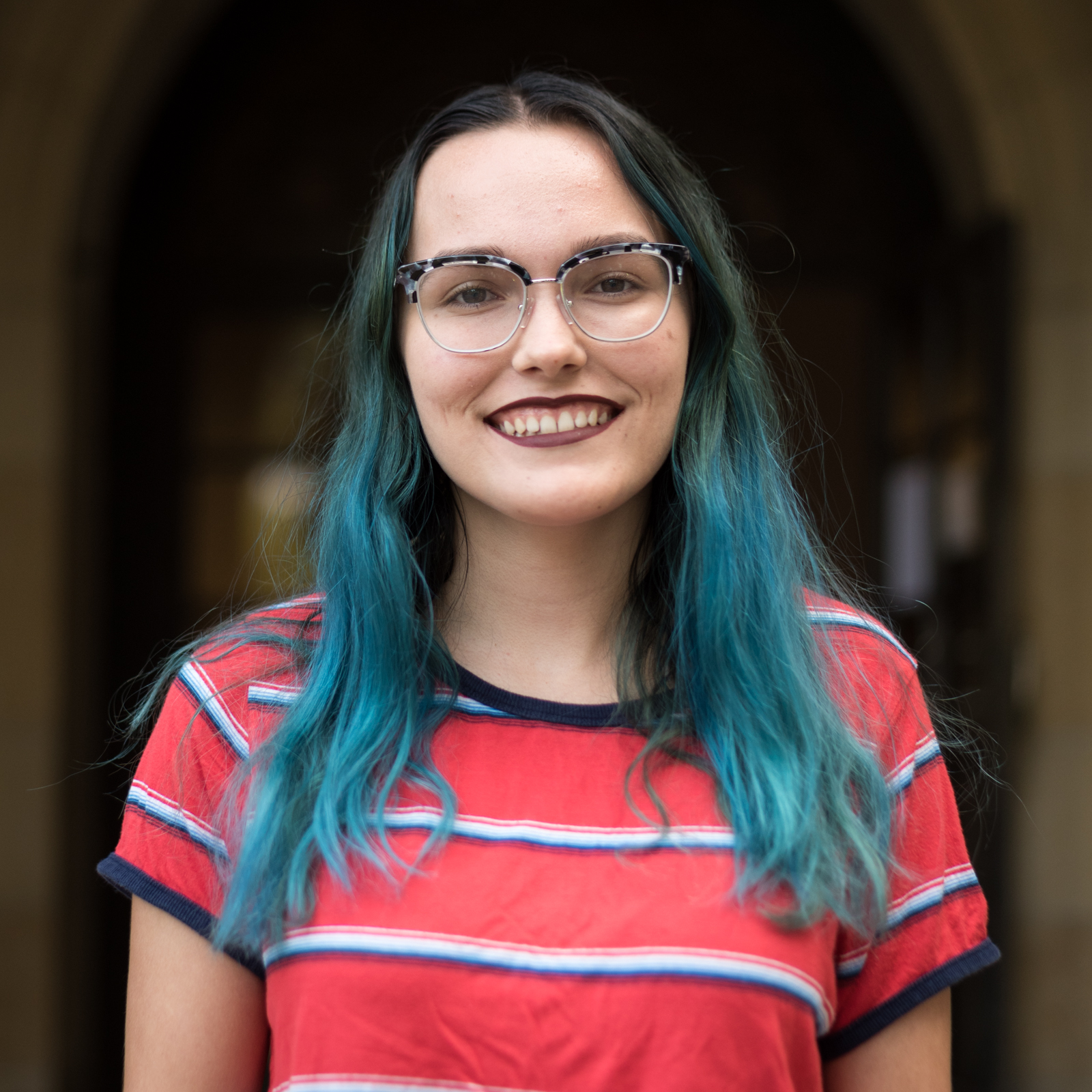 Theresa Enriquez transformed a farmhouse into a coffee shop.
The alumna and owner of Heritage Coffee in Oxnard, California, runs the business with her husband and sons, hoping the store will reflect its location in Ventura County. Though Oxnard might not be known for it's independent coffee scene, Enriquez said she wanted to create a shop where city residents could enjoy locally sourced goods and a homey environment.
"It was kind of cozy, and our idea was to make it very friendly, and just be a place where you can be at home," Enriquez said. "Family, home – they both influence each other."
Her eldest son, Carlos Larios, manages the coffee shop and works as a barista, while her youngest son, Andres Larios, helped them design the interior and is currently developing the website. Her husband likes to stand outside the shop, directing passerby with a sign to garner foot traffic. Though Enriquez herself is often busy running her medical practice, her family members pitch in when they can to keep the operation successful.
To master the ins and outs of being a barista, Carlos Larios spent a few weeks in Los Angeles taking classes at LA Barista Academy. While there, he learned a variety of techniques, including tampering espresso shots and measuring different time intervals to get the most out of each pour.
In operating a family-run store, Enriquez said they aim to create a welcome environment for people to enjoy. The shop's title reflects its location in downtown Oxnard, in a spot called Heritage Square, and also reflects the history of the location. Heritage Square is made up of homes once inhabited by the original Western settlers of the area, with each building reflecting different architectural styles, Enriquez said. The building that now houses both the coffee shop and Enriquez's medical practice is built in Craftsman-style, with a brick wall and a large porch. She was drawn in by the building's classic design and downtown location.
"It just looked very homey and inviting. That was it," Enriquez said. "It's not like I'm a coffee fiend – it was the building."
Inspired by the architecture, Enriquez said they aimed to have a Craftsman-like aesthetic. She and her family utilized rich reds and golds, espresso-colored tables and hardwood floors to offset the darker shades. Andres Larios said people often comment on the shop, saying it feels as if they are walking into someone's house. After designing flyers for the shop, Andres Larios said other people have spread them around the town.
With the exception of the cabinetry, all of the furniture in the coffee shop is reused. Enriquez said she and her husband would walk around thrift stores in Oxnard and find old furniture, then set about repurposing it for their shop, making changes such as reupholstering the chairs and tables.
"It feels like you're in somebody's home because it was somebody's home at one point," Enriquez said. "(Repurposing is) creative in a way – you can just let your imagination go."
Heritage Coffee aims to offer locally sourced goods. Its coffee originated from Gear Grinderz Coffee in Thousand Oaks, California, and its baked goods from Fine Sconehenge Bakery Co., located in the neighboring town of Camarillo. It also resells vintage coffee and teapots the family comes across while thrift shopping.
Along with offering local goods, Carlos Larios said they aim to create a laid-back environment for people to meet in downtown Oxnard. They want to provide an alternative to the frequently packed Starbucks, he said. To do so, they often play LA Dodgers or LA Rams games on TV, offering a space for people to gather and watch them together. The decor includes a large couch and plush chairs meant for people to comfortably sit in as they engage in a community activity.
Though Oxnard might not have a reputation for indie coffee shops, Enriquez said they still fit within the other small coffee shops in the town. Though tourists do occasionally visit Heritage Coffee, Enriquez said it mainly caters to Oxnard residents.
"People say, 'Oh, it's Oxnard,' and look down our noses at us a little bit. But we've found quite a bit of people who have appreciated the coffee, and they're just from Oxnard," Enriquez said. "They don't come from out of town."
Snyder is the Arts & Entertainment editor. She was previously the Theater|Film|Television editor.
Snyder is the Arts & Entertainment editor. She was previously the Theater|Film|Television editor.