Q&A: Alumna reflects on being a mother and woman of color on Broadway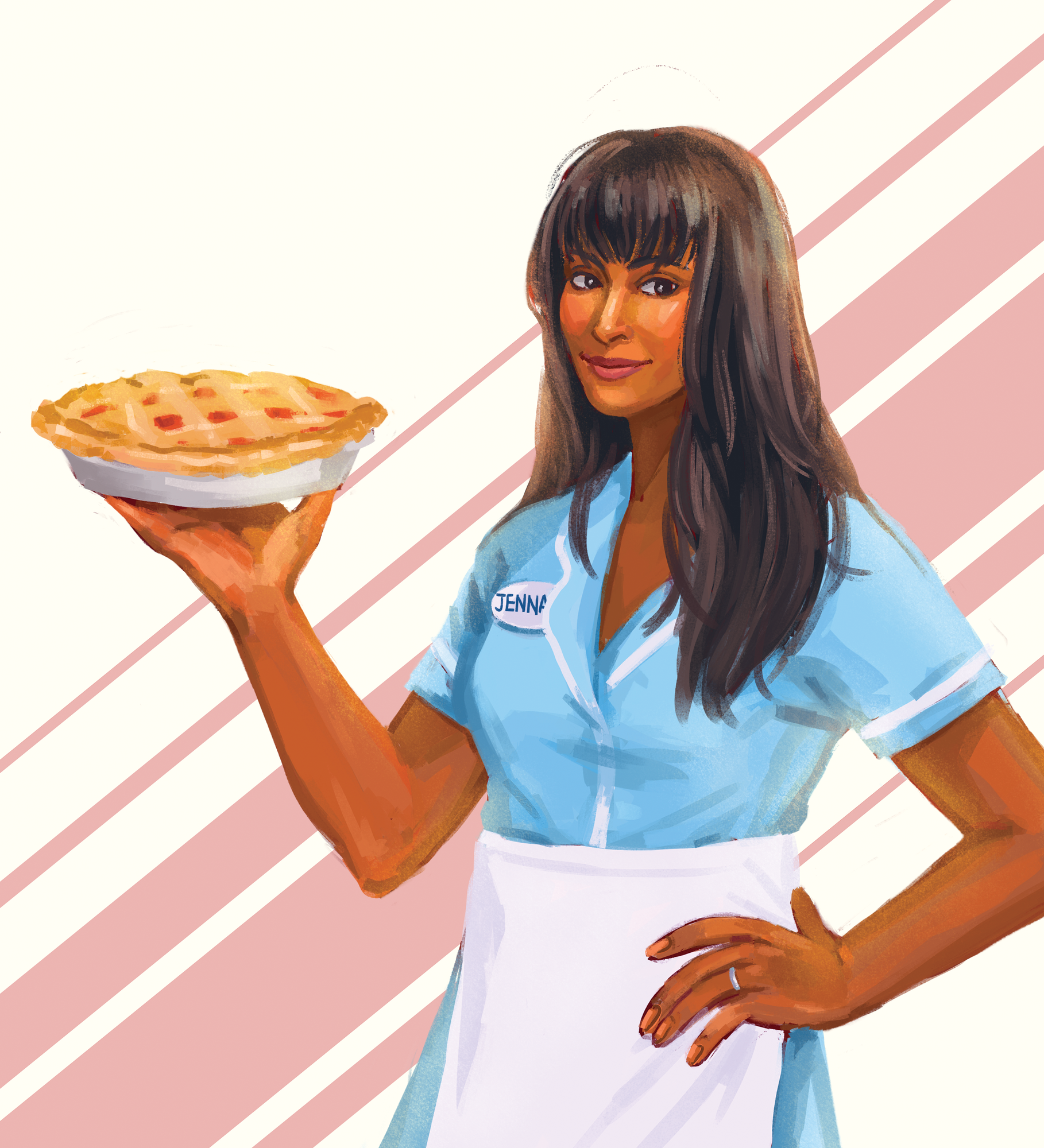 Nicolette Robinson spends her days serving up lobster rolls on stage.
The UCLA alumna recently made her Broadway debut, starring as Jenna in "Waitress." The show, currently running at the Brooks Atkinson Theatre in New York, focuses on a waitress who escapes the struggles of an abusive relationship in the kitchen. The first mother and woman of color to fill the role, Robinson spoke to the Daily Bruin about motherhood, femininity and her transition from television to theater.
Daily Bruin: You're the first woman of color as well as the first mother to star in "Waitress." How do you feel about the achievement?
Nicolette Robinson: I feel honored and grateful. Every day I continue to take in how special this moment is, and that it's larger than just being a special moment for me. It's really opening a window for other women of color to play roles like this on Broadway, which is important at this time. It's something that inspires me and helps push my dreams forward, and I hope it does the same for other people. I'm so grateful for this opportunity and the fact that this will hopefully create more opportunities for people after.
DB: Do you think these factors will influence your portrayal of the role in any way?
NR: Sure. When you perform, you bring your own experience and your own life and personality to the role, and you try to sprinkle things in based on your personal experiences. Being a mom has changed my life tremendously, and it certainly informs my work in a deeper way. Hopefully the people that come to see the show will see that. I think that having a woman of color in the role brings a new perspective to be told and heard.
DB: What are some of the most significant experiences that have shaped you as a performer?
NR: As a performer, you get no's all the time. You get doors shut in your face and you hear "no" more than you hear "yes." It can be challenging. Hearing "no" quite often, it can either take you down or it can force you to be resilient. I think that, going on this journey, the ups and downs of my career have certainly helped me be stronger and also not take moments like these for granted. Certainly, that has been a significant thing. Also, motherhood: The journey of growing a human being in your belly and then childbirth and now navigating my way through motherhood is certainly one of the biggest things in my life because it's shaped me as a human being and (has also affected) my work.
DB: "Waitress" focuses on female empowerment and independence. What aspects of the musical present these themes?
NR: Sometimes (my character Jenna) bakes and puts all her emotions – her sadness, her dreams – into these pies. From my experience as a woman, I feel like we carry so much within us. She uses these pies as an escape. She puts all of her creativity and her passion into these pies. Within the show, we use the pies in a fantastical way, and when I make a pie it's a little bit out of real time and into a more fantastical world. I think it shows how large her imagination and creativity can go. Sometimes I feel like, as women, we put our dreams, our needs and our passions aside in order to help other people. I certainly feel that as a mother, and I think that's something Jenna in the show deals with in her journey – finding a way to put herself first. I think she discovers that through her love of making pies.
DB: How has your work on TV shows like "The Affair" prepared you for your Broadway debut?
NR: Theater is a whole other beast than television. Theater is probably my first love. I grew up in theater and I studied theater at UCLA. In TV, you show up to work one day and do a bunch of takes and you hope they capture the magic in one of those takes, and then you watch it postproduction. With theater, you're right there in front of a live audience every single night. And every night is different depending on the energy of the audience and the energy of the performers and how you're feeling that day and what emotional headspace you're in. It really is exciting and alive. I love working in the theater because you just show up and go on a journey every single night and take this audience on the ride with you.
DB: Did you ever envision yourself going into the world of Broadway?
NR: That's been my dream since I was very young. I'm not sure if I knew it was ever going to happen to me. I've certainly dreamt of it. I've dreamed of it since I was very small. I listened to cast albums in my living room and sang along to it in the car. I dreamed about seeing myself up on the stage one day. This is certainly like I'm living a dream right now.