Alumna at UCLA Health encourages Instagram followers to reckon with failure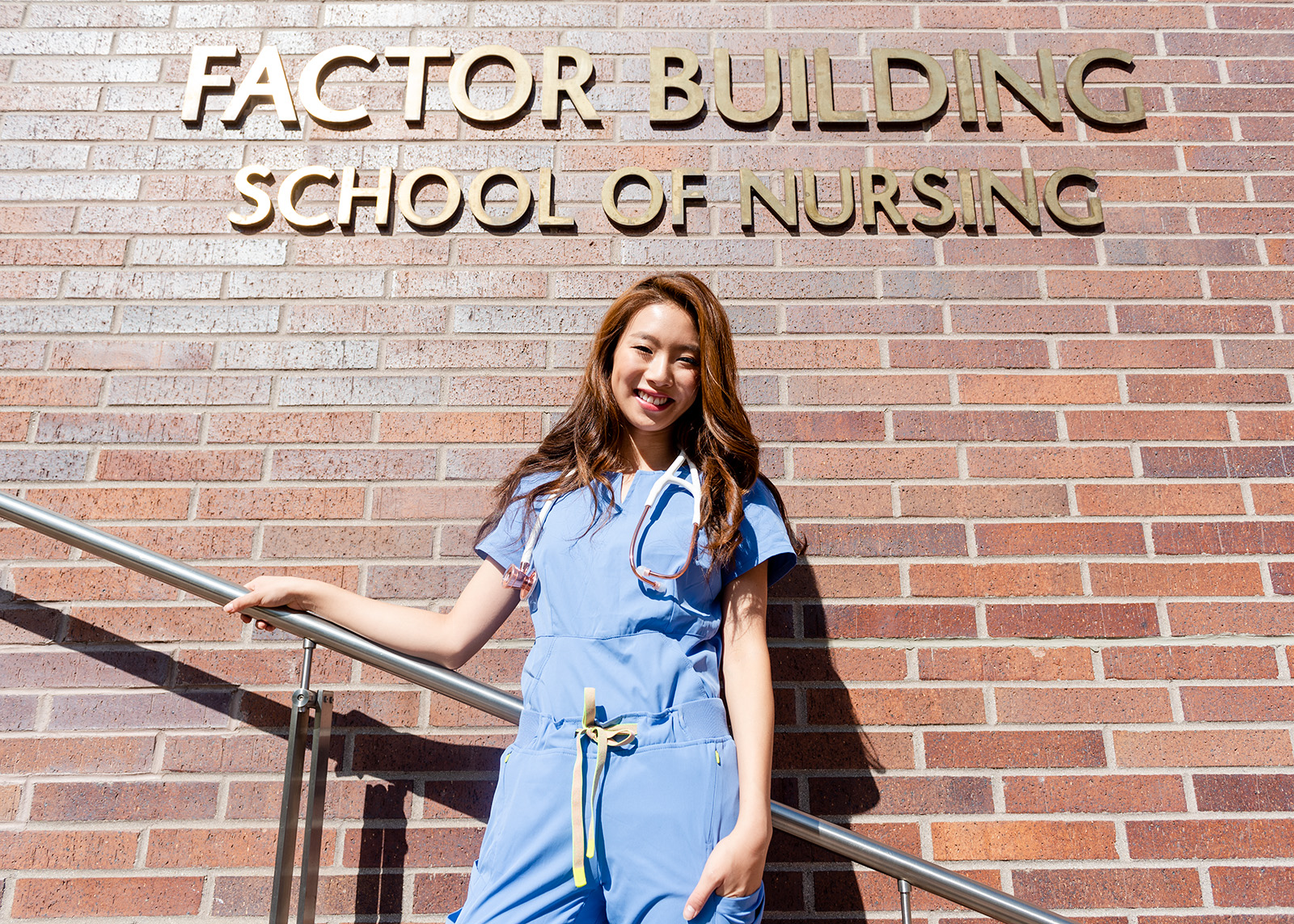 Miki Rai, a nursing school alumna, documents her experiences in health care on her Instagram account. Rai said she hopes to preach perseverance to her followers by openly discussing her highs and lows. (Axel Lopez/Assistant Photo editor)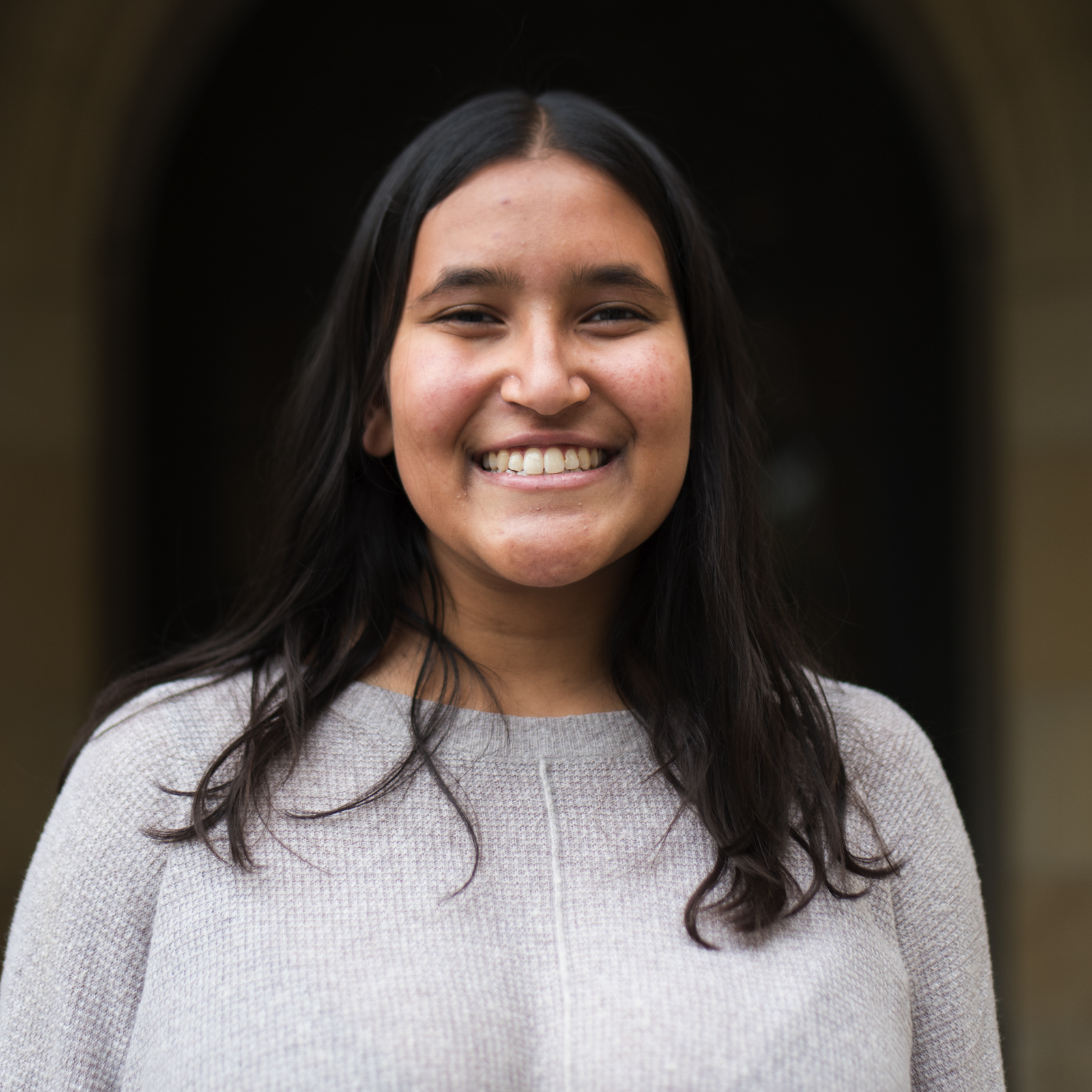 Miki Rai uploaded an Instagram post after a 12-hour hospital shift, with no intention of going viral.
The post – a photo of Rai and three of her classmates standing in scrubs in front of a hospital – gained momentum on Instagram, earning her 1,000 followers. Almost a year later, the UCLA nursing school alumna has collected more than 57,000 followers on her Instagram page, @mikirai, where she shares health care experiences and lifestyle advice through frequent posts, live videos and Instagram stories. Rai said she hopes to preach positivity and perseverance by openly discussing her failures, while simultaneously showing the not-so-glamorous aspects of health care.
"A big part of my Instagram is trying to inspire people to go into health care, and also to reveal what it's actually like behind the scenes," Rai said.
The majority of Rai's Instagram photos come with lists or multiple paragraphs as captions, often offering lengthy advice-relaying and informative posts, such as study tips for the National Council Licensure Examination or the comparisons between health care in different countries. Due to the dense information in each caption, Rai said she spends at least one or two hours planning each post, often brainstorming from personal experience.
One of Rai's posts mentions that people often don't pursue nursing as they're afraid of being rejected by nursing schools, said Jane Puerto, a UCLA nursing school alumna and friend of Rai's. The post further discusses the importance of trying despite the fear of rejection, similar to not letting a poor grade in a class count as a defeat, Puerto said.
"I think that a lot of her posts … are things that she's really thought about a lot and she genuinely has a desire for her followers to be optimistic," Puerto said. "She wants to share the things that she's learned during those experiences."
One of Rai's posts from July shared she had failed her medical math exam. Poy Yamada, a lecturer and student success and remediation specialist at UCLA School of Nursing, said Rai's honesty and mention of the exam on her platform encourages students, as Rai still went on to pass the NCLEX, graduate and land a nursing job working her dream unit.
"Every single person in nursing school has failed something, whether it's a skills check off, whether it's an exam, whether it's a class, but nobody really talks about that," Rai said. "In health care we're all on the same team, obviously we still compete with each other for the same positions but … just because someone else is more successful, (that) doesn't bring you down."
Aside from photo posts, Rai remains active on her account through Instagram stories and live videos. Puerto said some of Rai's live videos are makeup tutorials and lifestyle-based, while those related to nursing are often aired Q&A style.
But Rai most enjoys taking her followers along on her day through her story, capturing her daily tasks, such as going to clinicals or eating a meal on camera to give aspiring nurses a chance to see what their lives could look like. Rai also features a segment on her stories called Friyays with Miki, or #FriyayswithMiki: Every Friday, she encourages her followers to message her about any positive occurrences in their lives.
"I've had people send me things like 'My baby cousin was born,' or 'I finally got into my nursing clinical,' or 'I landed a job for the first time' – all of that good news," she said. "I just think there's so much negativity and pain, especially on the internet and on social media these days, that any opportunity we have to share positive news with everyone is a good opportunity."
Rai aims to post nearly daily, catering to a demographic ranging from 13 year olds to people in their 50s. As nurses have to work three days a week, Puerto said Rai takes advantage of her four days off and plans out content for future dates when she might be working. Rai started a job as a nurse at UCLA Health on Monday, and hopes to continue sharing the highs and lows of her career with her followers.
"I don't ever want to be posting content just for the sake of posting a picture, and so that's why I make sure that every picture comes with a story, comes with either me sharing an experience, or (starting) a discussion," Rai said.
Jain was the PRIME director for the 2020-2021 school year. She was previously the PRIME content editor during the 2019-2020 school year and an assistant Arts editor for the Lifestyle beat during the 2018-2019 school year.
Jain was the PRIME director for the 2020-2021 school year. She was previously the PRIME content editor during the 2019-2020 school year and an assistant Arts editor for the Lifestyle beat during the 2018-2019 school year.