Q&A: Noah Centineo discusses his favorite movies and chemistry with co-stars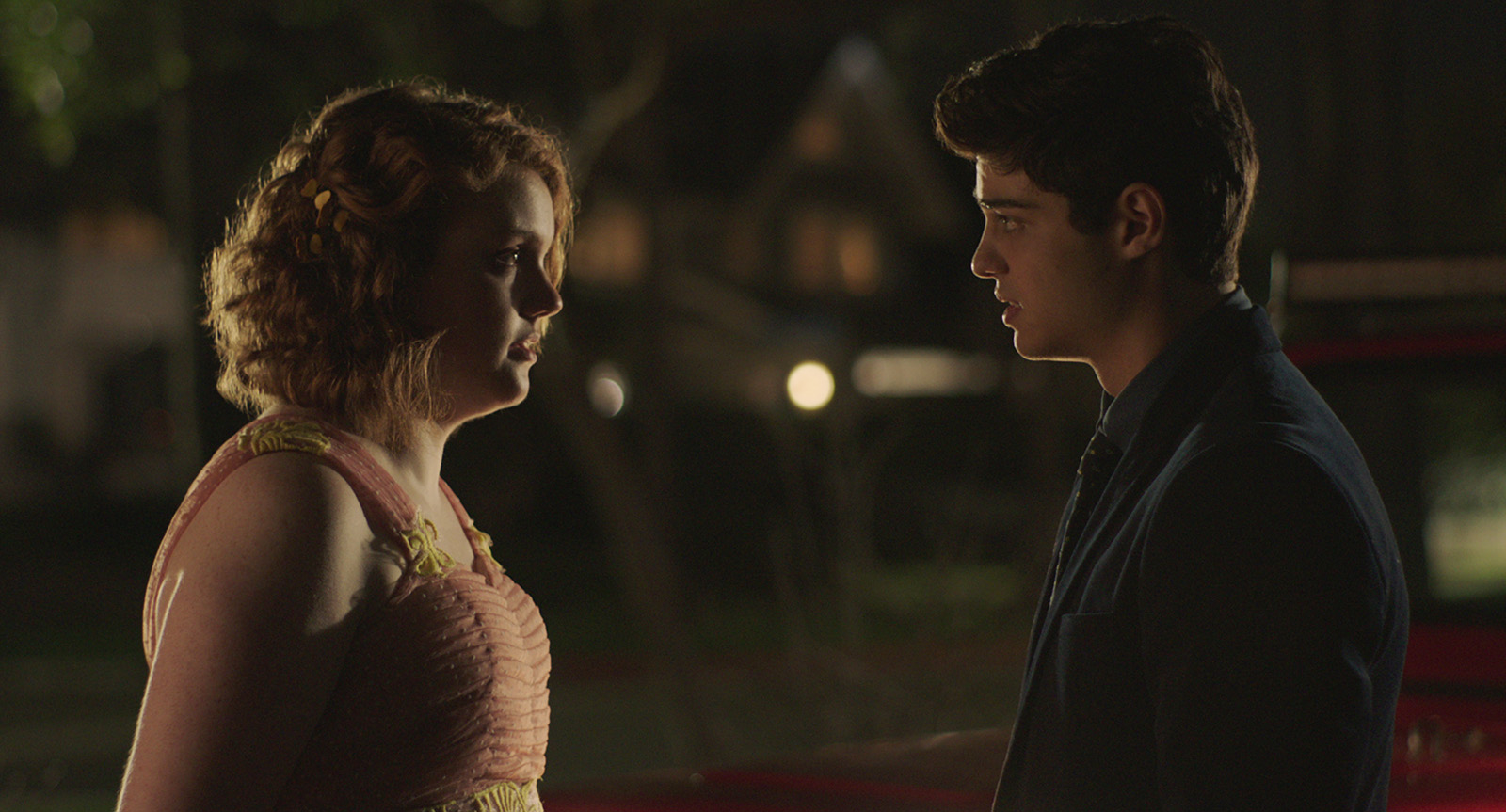 Now starring as Jamey opposite Shannon Purser in "Sierra Burgess is a Loser," actor Noah Centineo first made waves as Peter Kavinsky in "To All the Boys I've Loved Before."
(Courtesy of Netflix)
September 9, 2018 11:04 pm
Noah Centineo first captured the internet's collective heart as Peter Kavinsky in "To All the Boys I've Loved Before."
Now starring as Jamey, a popular yet sensitive jock in "Sierra Burgess is a Loser," Centineo spoke to the Daily Bruin about his new film, adolescent relationships and the appeal of the soulful jock.
Daily Bruin: People have latched on to both Jamey and Peter Kavinsky, who are very different from the leading guys in most romantic comedies. How do you think these characters impact what is viewed as desirable within the genre?
Noah Centineo: I'm not totally sure. It just depends how writers receive it. I think every movie is case by case. If ("Sierra Burgess") is super successful and people think it's directly related to the fact that the jock was a nice guy, I don't think the true message of the film got through. With that being said, I think it's great. I think the times, the culture, our society are evolving. I think that we do want more conscious, more mindful, more loving, supportive, emotionally intelligent males as partners and as lovers. I think this film is a great representation of that.
DB: After your success with characters like Peter and Jamey, do you feel a bit boxed in? Do you hope to play similar characters or branch out into different projects?
NC: No. I would love to branch out to other projects. I would love to do great work. Just roles and writing that I really connect with emotionally, that tell really great stories that hopefully push along the normalization of ambiguity.
DB: Did you grow up watching famous rom-coms?
NC: Everything. Some of my favorite rom-coms growing up are "You've Got Mail," "Serendipity" and "13 Going on 30." And then I also watched films like the "The Matrix," "Schindler's List," "Dead Poets Society," "Good Will Hunting," "Radio," "Snow Dogs" and Disney films. All kinds of things.
DB: How has watching so many different genres impacted you as an actor?
NC: I think we all pull from different places. I would say it probably helps to round me, but I pull from life experiences more than anything else, not so much from external entities.
DB: Any life experiences that made their way into "Sierra Burgess?"
NC: Every relationship I've ever been in. And I used to play soccer, and I was pretty athletic when I was younger, so that kind of bled into the jock-iness of (both my roles, Jamey and Peter).
DB: The film centers around texting and phone calls – do you think the film covers a false sense of intimacy sometimes created by not interacting in real life?
NC: Yeah. I think it does. But what's interesting about Sierra and Jamey's relationship is that it wasn't false. It was intimate, and they really did get to develop a relationship, which was kind of false, but it wasn't. If you watch the film, you can see how much they really connect towards the end of it. That being said, it is really dangerous meeting someone over the internet when you've never met in real life. That's dangerous. For sure we have to be wary of that as a younger generation.
DB: How do you think tech benefits modern relationships?
NC: It allows for you to have a conversation after the date. It allows for you to dive more into each other's lives. It's not so much eye contact, it's not so much in-person intimacy, which I think is more necessary than being able to talk over the phone. I do think there are positives and negatives.
DB: You've become known for the chemistry you have with your co-stars. How do you go about creating that?
NC: It's really the same as how you would get along with people in real life. There's no difference. You sit there, you learn about the person, you care about the person. You engage with the person, and you react off of what they're saying. It's identical. You just have to care about people and listen to them.
DB: Do you have any favorite scenes in "Sierra Burgess?"
NC: I love the scene when Shannon (Purser) is in her room and she drunk-calls Jamey. She really kind of opens up, and her insecurities come through. It's a really beautiful moment. We're all just these cuddly, mushy little creatures that want to feel love and want to give love. We try to push that away sometimes and we shouldn't. Shannon's done such a remarkable job of showing someone like that and it's beautiful.
Snyder is the Arts & Entertainment editor. She was previously the Theater|Film|Television editor.
Snyder is the Arts & Entertainment editor. She was previously the Theater|Film|Television editor.