Q&A: Screenwriter Eric Roth on bringing history and fiction into harmony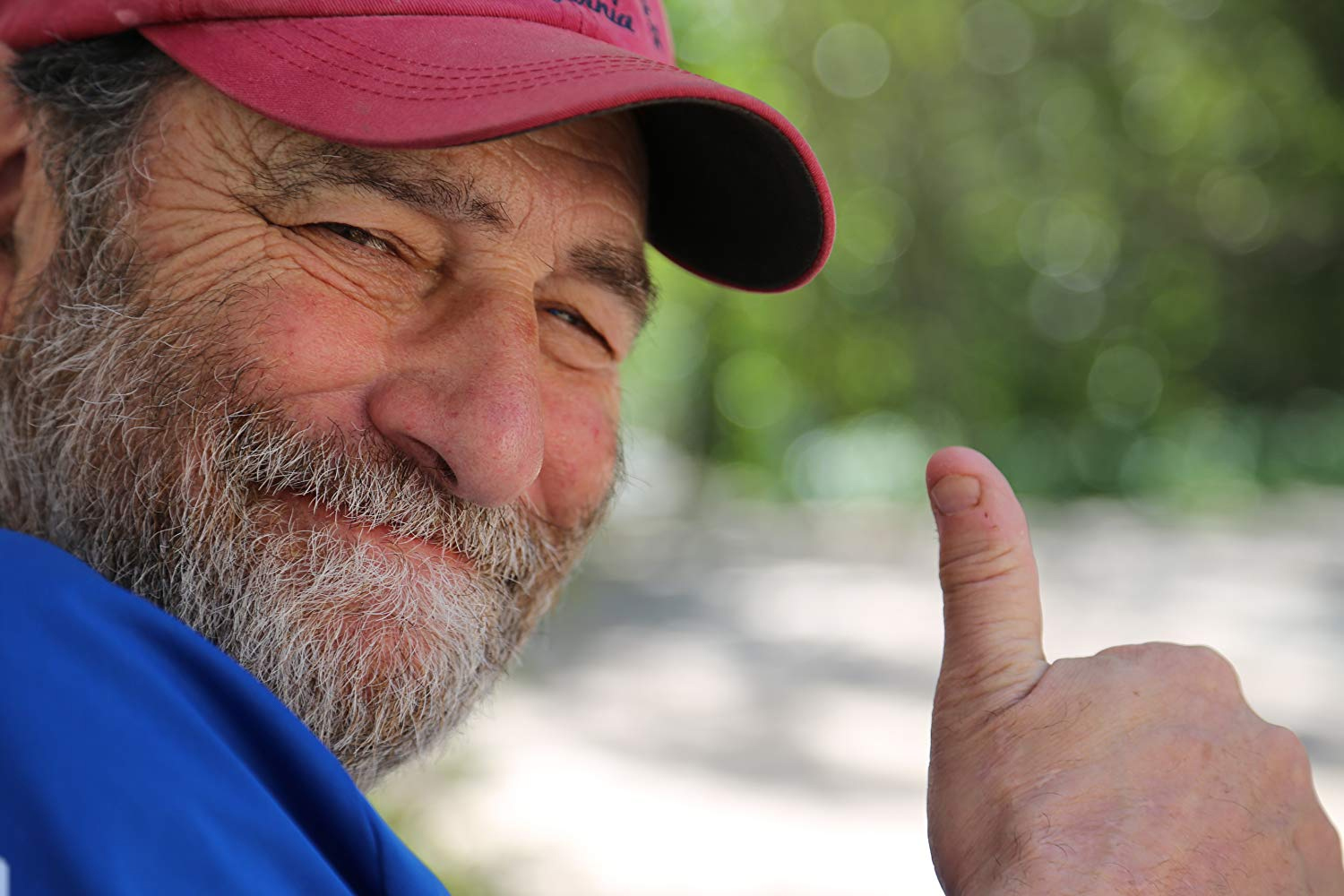 Though he worked as a producer on the Emmy-nominated "The Alienist," alumnus Eric Roth said he prefers working as a writer. He aims to remain accurate to small details when working on historical films such as the TNT drama. (Courtesy of Julia Hannafin)
Eric Roth doesn't sleep very much and whizzes through two or three books a week.

The "Forrest Gump" writer and UCLA alumnus said his voracious reading is often used as precursive research to develop characters in screenplays. Roth most recently served as executive producer on psychological thriller miniseries "The Alienist," which garnered six Emmy nominations. The TNT show follows a psychiatrist, a journalist and a policewoman as they investigate a series of child murders in 1890s New York City, interacting with historical figures like Theodore Roosevelt along the way.
Roth spoke to the Daily Bruin about his experience with period pieces, character design and "The Alienist."
Daily Bruin: One theme that's common across many of your works is combining fact with fiction, like placing JFK in "Forrest Gump," for instance. What's that writing process like?
Eric Roth: I'm a big believer in the details of things. Even if you're writing something completely fictional, there's a history going on … Sometimes fiction is made more interesting by the history. You can look at books like "Ragtime" – there's a number of books that are wonderful and are based on history, but they're fictional. I guess I've done ("The Curious Case of Benjamin Button"), and that had a lot of history in it, but all the history is as real as I can do research on, so it's all based on some truth.
DB: Do you look out for any red flags when it comes to writing period pieces and historical characters?

ER: Well, I think you have to keep it in its time period because people's attitudes are different. So you can't pull your punches in the sense of, "Oh, it doesn't reflect #MeToo," or something, you know. That's how people's attitudes were then. It might make you understand why #MeToo needed to happen. But in other words, that's how people lived then. They smoked cigarettes or drank a certain kind of whiskey or didn't get much exercise. Whatever it was, I think you need to be true to what their lives were like, the things people were doing then, and also, true to their dialogue. They wouldn't say things in a certain way. Sometimes you see movies that are showing something from a long time ago, and it sounds so contemporary, you know? I don't like that disconnect. I think you should be as real as possible.
DB: Was there anything specific you read as research before "The Alienist"?
ER: Not specifically. I'd actually read the book many years ago and been asked to write it as a movie, so I knew it fairly well. But I also knew the other thrillers or mysteries that dealt with (similar themes). There had been a whole bunch, like "True Detective" and (the "Red Riding" trilogy). They were all about the killing of children, so I was very familiar with a lot of it. As I said, I didn't really do the writing … but I gave (the writers) ideas – how do you characterize a psychiatrist in that day? What is this character's motivation, what are their fears? It's the same kind of thing you do with (any project,) and "The Alienist" happened to work with people, which was nice.
DB: You've said it's important to know the characters you write about as best as you can – how do you get to know the characters you've only heard of in history textbooks?
ER: Whether you're writing real people or fictional people, I think you need to try to get into their heads and figure out what makes them tick. One of the things I think a good screenwriter knows is that all the voices are individual voices. There's a difference, everybody's different. I'll give you an example: Some years ago, I rewrote a book called "Year of the Dragon." … I noticed that (the director, Michael Cimino,) gave (actor Mickey Rourke) a wallet that had all the things that would be a part of his character. He had a photograph of his daughter, a note, a fortune from a fortune cookie – just things people put in their wallets, so that even if the actor never looked at it, it was in his back pocket, and it was a part of him.
That's how I feel writing. You've somehow got to have the character have a wallet, so you know everything about them as best as you can. Obviously, when they're people you don't know, you have to read and try to gather from other people, get a sense of who they were and what their fears were. But you're always making up a complete picture of somebody, who was psychologically this or that. You can decide who you think they might be – and that might be wrong, by the way – but they all have to have a common understanding about them. I always try to write to what the theme of the piece is, and somehow reflect what the theme of the piece is. That kind of research and characterization is what makes something tick.
Devjani is the top editor of the Arts and Entertainment section. She was previously the assistant editor for the Theater Film and Television beat.
Devjani is the top editor of the Arts and Entertainment section. She was previously the assistant editor for the Theater Film and Television beat.