Alumna joins Emmy-hopeful 'Empire' as consulting producer in Fox development deal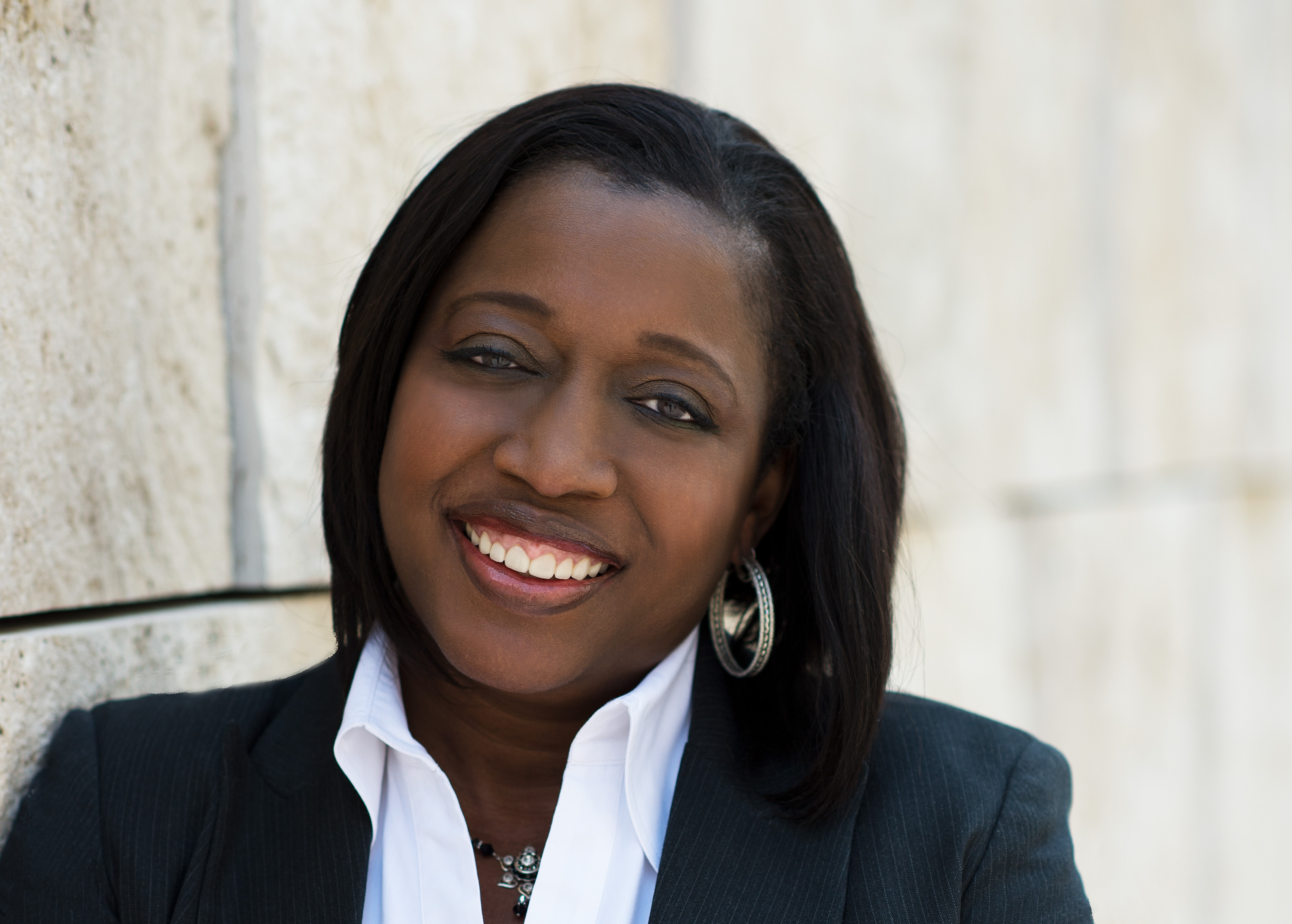 UCLA alumna and former professor Felicia D. Henderson, consulting producer on season five of "Empire," said she most enjoys the family drama at the center of the show, having grown up with five sisters herself.
(Courtesy of Matthew Jordan Smith)
Warning: This post contains plot spoilers of previous seasons of "Empire."
"Empire" earned no Emmy nominations in the main categories.
But it is slated as a potential winner in a costume category and recently gained a new consulting producer, as well.
UCLA alumna and former professor Felicia D. Henderson jumped aboard "Empire" in July as a part of an overall contract with 20th Century Fox Television. The drama series follows the Lyon family as they manage their music label, Empire Entertainment, and it recently ended its fourth season, an episode of which is nominated in the category of Outstanding Costumes for a Contemporary Series for a Limited Series or Movie.
Henderson, along with actress and singer Serayah and costume designer Paolo Nieddu, spoke to the Daily Bruin about representation, behind-the-scenes inspiration and the hip-hop industry.
Mother of a show
Henderson was on a six-hour road trip when she and Gina Prince-Bythewood conceptualized the Four Sisters Scholarship.
The scholarship, funded by Henderson, Prince-Bythewood and two other filmmakers, provides financial assistance to students aspiring to tell stories about any aspect of the African-American experience, Henderson said. Henderson brought to Fox a portfolio of television projects that furthered African-American representation, including "Sister, Sister," and "Soul Food," the first commercially successful drama with an African-American ensemble cast, she said. Henderson said "Empire" fits well with her trajectory, and proves the very point "Soul Food" was trying to make – television shows featuring people of color can and should sell.
"In some ways, 'Soul Food' is the mother or grandmother of shows like 'Empire.' … Shows like 'Empire' prove that there's more than one story to tell, in a variety of ways," Henderson said. "It should be part of the regular and natural hand down of what you see on television."
The chord "Empire" struck with members of the African-American community was evident to cast members. After seeing her on screen, fans and celebrities alike complimented Serayah, on her big, curly hair, she said. The actress, who portrays recording artist Tiana, was even sent hair products by those who support natural hair. Not realizing then the racial politics of natural versus straightened hair, Serayah said she was taken by surprise during an encounter with a fan who was angry after seeing her hair straightened.
"To be honest, I've been super overwhelmed with the impact of the show and my character," Serayah said.
Its portrayal of the African-American community is not the sole draw of "Empire." While inking her overall deal with Fox, Henderson discussed with other executives which shows she most belonged at, and where she could bring her skill set. Being a family drama, "Empire" was the answer. Having herself grown up as one of six sisters, Henderson said family dramas are her genre of choice because anybody can relate to them, since everybody belongs to a family.
"Family drama is a genre that can really capture anyone," Henderson said. "And yet there are a million ways to tell a family drama story."
Wardrobes that win
When creating Cookie Lyon's iconic looks, Nieddu starts with excess.
The "Empire" costume designer said he dresses his leading lady bearing in mind the fact that she was once deprived of all her riches, and is back to reclaim what is rightfully hers. Hence the ensemble of fur coats, flashy jewelry and fancy heels.
Acknowledging that fashion is central to hip-hop culture and the entertainment industry portrayed on screen, Nieddu said working on "Empire" is at times more exciting than other projects because it allows him to work with colors, sparkles and feathers – what he considers elements of excess.
Protagonist and music mogul Lucious Lyon is most often seen in sleek suits, including those by Tom Ford, Nieddu said. However, when Lucious suffers a bout of amnesia in the fourth season, Nieddu faced the challenge of dressing a man who was much more mellow and compassionate than his usual, ruthless self. He replaced the gangster's wardrobe with tuniclike wear and Birkenstocks, the complete opposite of the sharp, expensive fashion that is typical to Lucious, Nieddu said.
While the king of the Lyon pack is usually static in his dressing, Nieddu said other characters like Cookie and Tiana are more versatile. As an R&B diva, Tiana can pull off almost anything, Nieddu said. He said he loves the fact that he has so many avenues to go down, creating looks for performances, parties and scenes that take place at home. Serayah, who grew up conservative, said she initially hated Tiana's revealing wardrobe, but later grew to appreciate its impact on her.
"She has a very confident wardrobe," Serayah said. "It's really made me love parts of myself that I wasn't so sure about."
Nieddu said he crafts Tiana's outfits by observing the fashion phases of real-life pop stars, such as Katy Perry, who went from wearing ironic cupcake objects to chopping off her hair and sporting Space Age looks. Tiana's season four pregnancy reveal will bring her into a new phase, allowing viewers to see a more domestic side to her, Serayah said. To keep up, Nieddu's upcoming looks for Tiana will display softer, maternal vibes, unlike those of previous seasons. Having worked on three complete seasons, the show's initial pilot and part of season five, Nieddu said "Empire" is special because it grants him the freedom to search for extravagant pieces that may be considered over-the-top on other shows or shoots.
"Fashion and riches and showing off is a big part of the show, right from their home to the sets we're on, to doing performances," Nieddu said. "I've worked on (other flashy projects), but not in this way. 'Empire' definitely stands alone when it comes to this."
Devjani is the top editor of the Arts and Entertainment section. She was previously the assistant editor for the Theater Film and Television beat.
Devjani is the top editor of the Arts and Entertainment section. She was previously the assistant editor for the Theater Film and Television beat.