Alumnus composes original score for Emmy-nominated 'Marvelous Mrs. Maisel'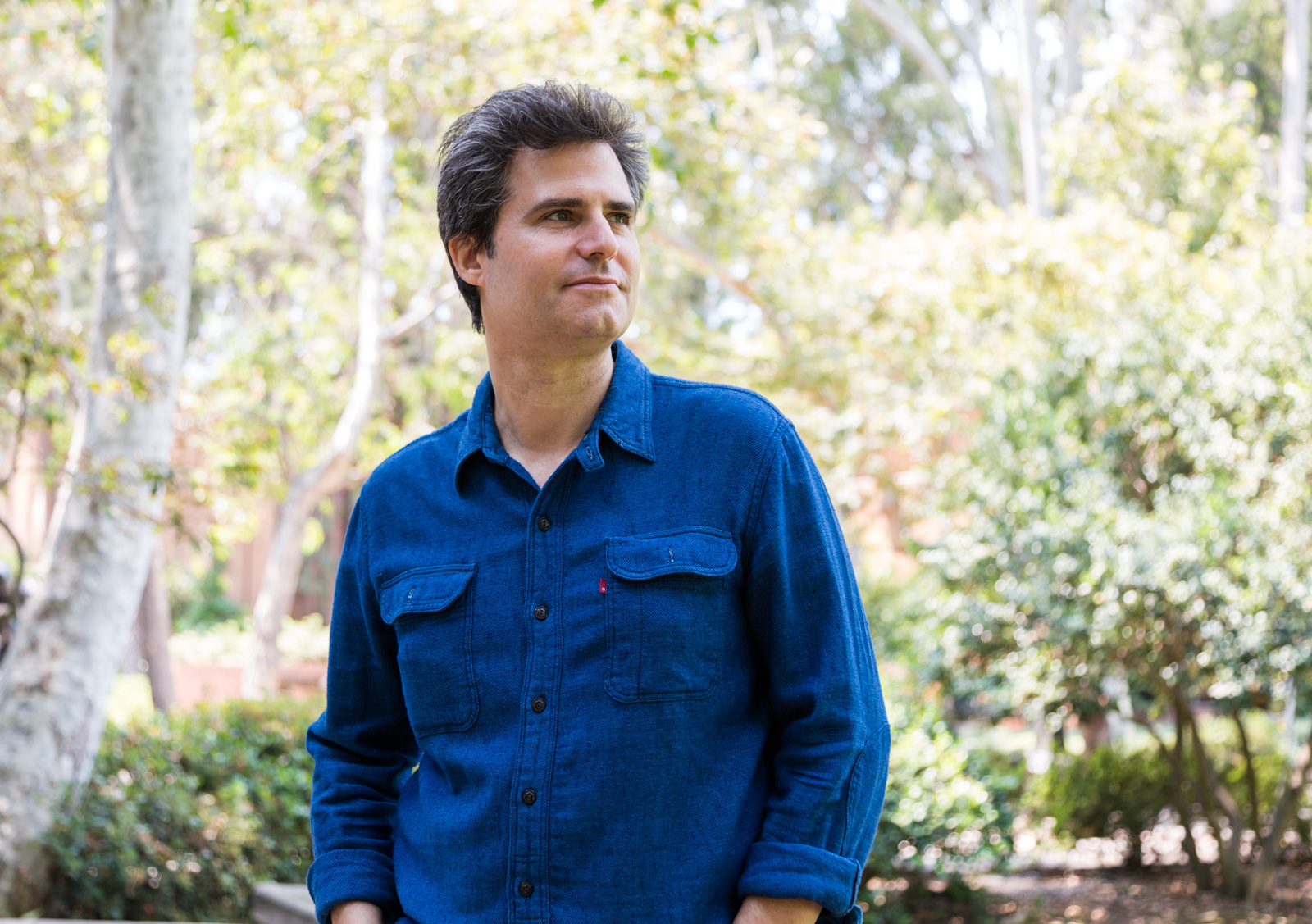 Alumnus Eric Gorfain created original music pieces for the soundtrack of Amazon Studios' original comedy show, "The Marvelous Mrs. Maisel." (Amy Dixon/Photo editor)
Eric Gorfain never missed a beat when shifting from the world of the Gilmores in Stars Hollow to that of a Jewish housewife in the 1950s.

The alumnus' career in the music industry ranges from his work as a violinist to the creation of original compositions for television. His latest work has been for "The Marvelous Mrs. Maisel. It required him to create original musical pieces for the Amazon Studios original comedy show's soundtrack. While his previous work with executive producers Amy and Dan Palladino created a welcome sense of familiarity, the uncommonly sparse placement of original score music in the television show provided Gorfain with a tricky but rewarding experience, he said.
"The challenge was where to put original music at all, because we knew there wasn't going to be many spots," Gorfain said.
Gorfain first met the Palladinos while working as a musician on the original run of "Gilmore Girls." He continued their collaboration with the show's composer, Sam Phillips, on the 2016 "Gilmore Girls" revival. When the Palladinos approached Gorfain and Phillips with the opportunity to co-compose the original score for "The Marvelous Mrs. Maisel," they took the opportunity.
Gorfain's past work experience with the Palladinos allowed him to understand what musical information their original compositions were meant to convey. The Palladinos often do not have an underscore, or music playing under conversations, because their style of dialogue is quick and sharp, and music could potentially distract from the conversations, Gorfain said. The limited opportunities for original scoring made Gorfain and Phillips carefully consider their choices to ensure their music could best add to the show's overall story.
"Working with Amy and Dan (Palladino), we know their style and their taste," Gorfain said.
An example of a scene they collaborated together on is found in the first episode when protagonist Midge is taking off her makeup at night and putting it on in the morning as her husband sleeps. Consequently, her husband thinks she looks made up at all times, Gorfain said. When the duo approached this scene, Phillips suggested adding in a tango sequence to make the moment more dynamic. He said the music adds a bit of humorous energy, in that the violin is playing in a schmaltzy way that reinforces that this ritual is a is routine for Midge. At the same time, there is a strength and resolve in the tango feel that lends itself to Midge's surety this ritual is necessary to keep her husband happy.
The Palladinos had another request for Gorfain and Phillips' score: not to include any music that sounds like it came from the 1950s. The Palladinos chose the entire soundtrack for the show from the beginning of the creation process. They wanted the soundtrack to be so intertwined with the story that they would sometimes write the songs into the script beforehand, Gorfain said.
In addition to his close relationship with the showrunners, Gorfain also shares a special connection with co-composer Phillips. The duo got married in 2010 and have worked together on several musical albums and television shows. They met when Gorfain's band, The Section Quartet, was hired to assist one of Phillips' albums. She enjoyed their friendliness and Gorfain's naturally collaborative personality, which made creating music together easier and more enjoyable, Phillips said.
"He is amazingly collaborative … he doesn't have the ego that is gonna say, 'I know what I'm doing and you don't,'" Phillips said.
The duo's history allows them to reference past creative choices and use shorthand with each other, making their process much smoother. They also bring their contrasting musical sensibilities to the table, Gorfain said: Being a classically trained violinist, he can offer a background in musical theory. Meanwhile, Phillips contributes her melodic, instinctual background to scoring, he said.
Tom DeSavia, a longtime friend of Gorfain's, said the latter's background with classical training provides him a distinct edge over other musicians. In addition to his work ethic with Phillips, DeSavia said he admires his ability think outside of the box with his compositions.
Gorfain's devotion to his craft also manifests in his attention to tone. While the show is based around a female comedian, Gorfain and Phillips were careful not to transform their original compositions into musical jokes, Gorfain said. Their thought process is demonstrated through the makeup scene between husband and wife, where the original composition adds energy to the scene and extenuates its relevance, he said.
"The tango scene in the pilot had a lighthearted sense of humor to it, but what Midge is doing, while it's kind of lighthearted and funny, it's also a very strong commentary on the mores of the era and how women were supposed to appear," Gorfain said. "It was a very poignant scene in that respect."