The Quad: How to use data abroad without coming home to a spooky phone bill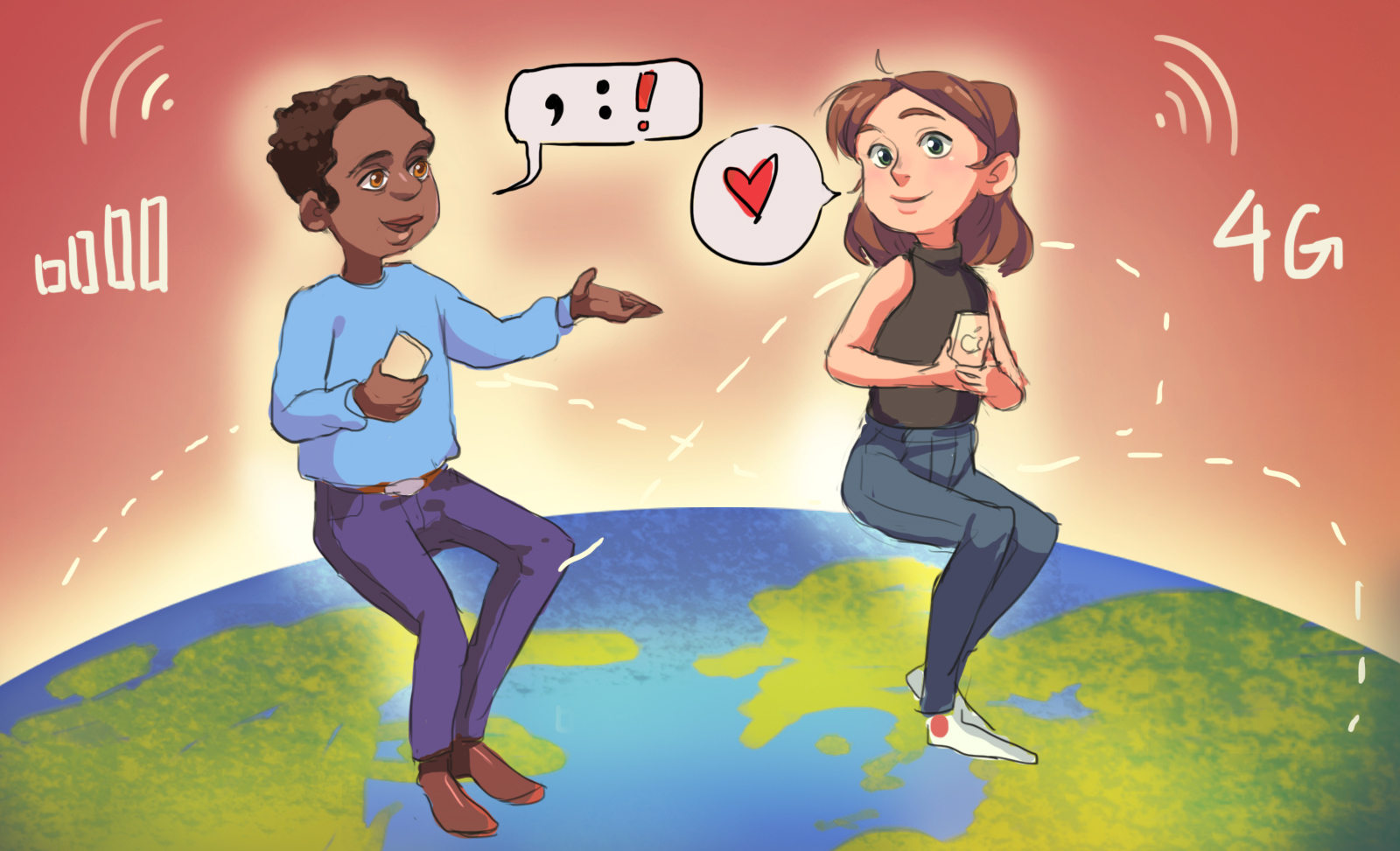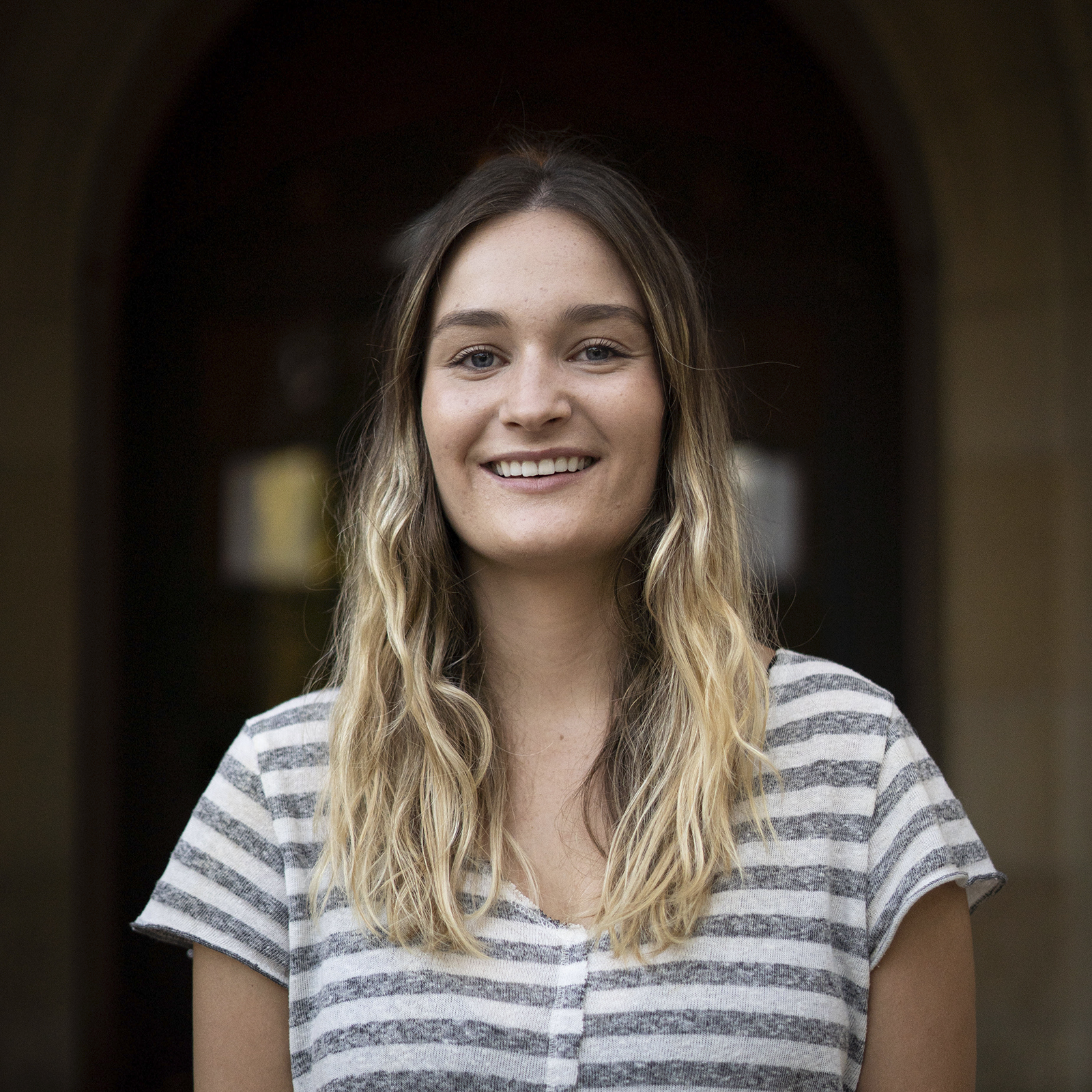 There's nothing worse than the dreaded text from your service provider telling you you've gone over your data allowance – again. The fear is even worse when you're abroad, considering that you're almost guaranteed to go over your data plan if you're an active data user that sticks with a home provider such as Verizon Wireless, AT&T, T-Mobile or Sprint. Don't worry, though – there are a couple of different plans you can adopt to ensure you're only spending as much as you want to while traveling.
After studying abroad in the summer of 2017, I came home to about $500 worth of unwelcome overage charges because I didn't think to adopt a travel plan or switch providers from the one I normally use in the U.S.
As I embarked on another extended trip this year, I began to wonder how students like myself should handle wireless communication while abroad to avoid the massive, looming charges upon return to the U.S. Many consider studying abroad a rite of passage – according to UCLA International Education Office, 25 percent of UCLA students choose to study abroad every year.
Looking up your service provider's travel plan can be a good way to cut costs if you're not going abroad for long. Going away for months at a time, though, can get pricey with U.S.-based service providers because they often charge a lot without letting you use much data.
For example, AT&T has a plan called the AT&T International Day Pass that allows you to use your domestic talk, text and data allowances abroad for $10 per day. However, if you use this option for an entire month, you come back to a hefty charge of about $300 on your phone bill. Verizon has an almost identical international plan. After utilizing this option while abroad one time, I found I was also hit with random $25 charges due to excessive data usage that weren't included in the $10-per-day plan.
"I'm using an extremely limited Verizon plan in Ireland, so I have to stay on Wi-Fi or airplane mode most of the time," said Mariah McCashland, a rising third-year biochemistry student.
On the other hand, T-Mobile and Sprint offer much cheaper plans, but both have much slower speeds abroad. T-Mobile ONE includes unlimited international texting and data at no extra cost and 25 cents per minute for talk in certain countries. Similarly, the Sprint Global Roaming program gives users free data and texting in select countries and costs 20 cents per minute for talk. However, you'll have to pay more for faster data speeds – without additional add-ons, you'll most likely only get a 2G or maybe a 3G connection.
You should also factor in SIM cards when deciding what plan to choose when studying abroad. A SIM card contains information that connects a device to a certain mobile network and consequently lets you use the communication features of the phone. Without a SIM, most phones can't call, text or use data.
Buying a SIM card from an international carrier is more of a hassle, but it's the least expensive option. To use an international SIM card, you have to figure out if your smartphone comes "locked" or "unlocked." A locked phone means that the phone is restricted from using other networks – most phones in the U.S. are sold locked. Conversely, an unlocked phone allows you to use other networks as well as a SIM card from another provider. Verizon, my service provider, is the only network that sells its LTE phones unlocked, so all I had to do was switch my Verizon SIM with an international SIM – I chose Vodafone while abroad – and I was ready to roam.
With AT&T, you can submit an unlock request online. AT&T will then contact you with the status of your unlock request, and, if approved, you'll get instructions on how to unlock your device for use with another carrier's SIM card. Similarly, T-Mobile and Sprint require you to contact them directly for an unlock code and unlocking instructions.
SIM cards provide UCLA students with cheap wireless coverage since those who are studying abroad are generally in another country for multiple months at a time.
"I used my U.S. provider when I went abroad the first time, but I'm planning on getting a SIM card since I'll be there for a longer period of time, and it'll be a lot easier to text and get directions," said Katie Melnick, a rising third-year political science student. "My U.S. provider worked well because most places had Wi-Fi, but it didn't work when I got lost and needed to find my way home."
I bought my SIM card when I got to Europe, which seems to be the easiest way to do it. You can buy a SIM card in the U.S. before you travel, but you'll have to pay for the convenience. Every country should have more than one carrier, and they should all be about the same price so you can choose which carrier you prefer. I went to a carrier store to get my prepaid SIM card, but in many countries you can buy them in grocery stores and sometimes kiosks and vending machines. If you go to a mobile phone store, though, you may have to pay in cash and show your passport.
My Vodafone plan was pretty simple – it was called a "tourist plan" and it was primarily a data plan, so it didn't come with talking or texting credit. Conversely, some international plans offer primarily talking and texting credit with limited data. I got 12GB of data with my plan, which is more than I get per month at home in the U.S., and if I wanted to talk or text I had to purchase more credits. I was able to roam all the data I wanted and used internet-based messaging services iMessage and WhatsApp to text. Many phone companies have apps that allow you to track your data usage abroad. I would say that 12GB of data was enough for about a month or more of traveling if you are a regular active data user who connects to Wi-Fi when available.
The best part about my plan, however, was that it was cheap. I paid a one-time fee of about $35, and the carrier store wasn't able to charge me overage fees because they required cash for my purchase. I also had fast data speeds – 4G in most cities since the carrier is also what a lot of locals use.
Some of the biggest European providers are Deutsche Telekom, Vodafone and Telefonica are a few of the biggest European providers in terms of revenue in 2017. Other providers include BT Group, Orange, TIM and Sky.
A few of Latin America's big providers include Claro, Vivo, Oi, Movistar and Tigo. In Asia, heavy hitters include NTT Communications, SK Telecom, Tata Communications and China Mobile. Africa's telecommunications market is comprised of companies such as MTN Group, Safaricom, Vodacom Group, Airtel and Telkom.
Traveling for a short or an extended amount of time can make a huge difference in whether you'll pay for a U.S. travel plan to keep you afloat or adopt an entirely different service provider. Whatever you choose, make sure you exhaust your options so you can get the best deal – otherwise, you may end up with a scary phone bill when you arrive back in the States.
Wright is a Daily Bruin senior staffer. Wright was the Quad editor during the 2019-2020 school year and assistant Quad editor during the 2018-2019 school year. She is a fourth-year communication and global studies student trying to cut down on her caffeine addiction.
Wright is a Daily Bruin senior staffer. Wright was the Quad editor during the 2019-2020 school year and assistant Quad editor during the 2018-2019 school year. She is a fourth-year communication and global studies student trying to cut down on her caffeine addiction.