UCLA student revisits dance in recent season of 'So You Think You Can Dance'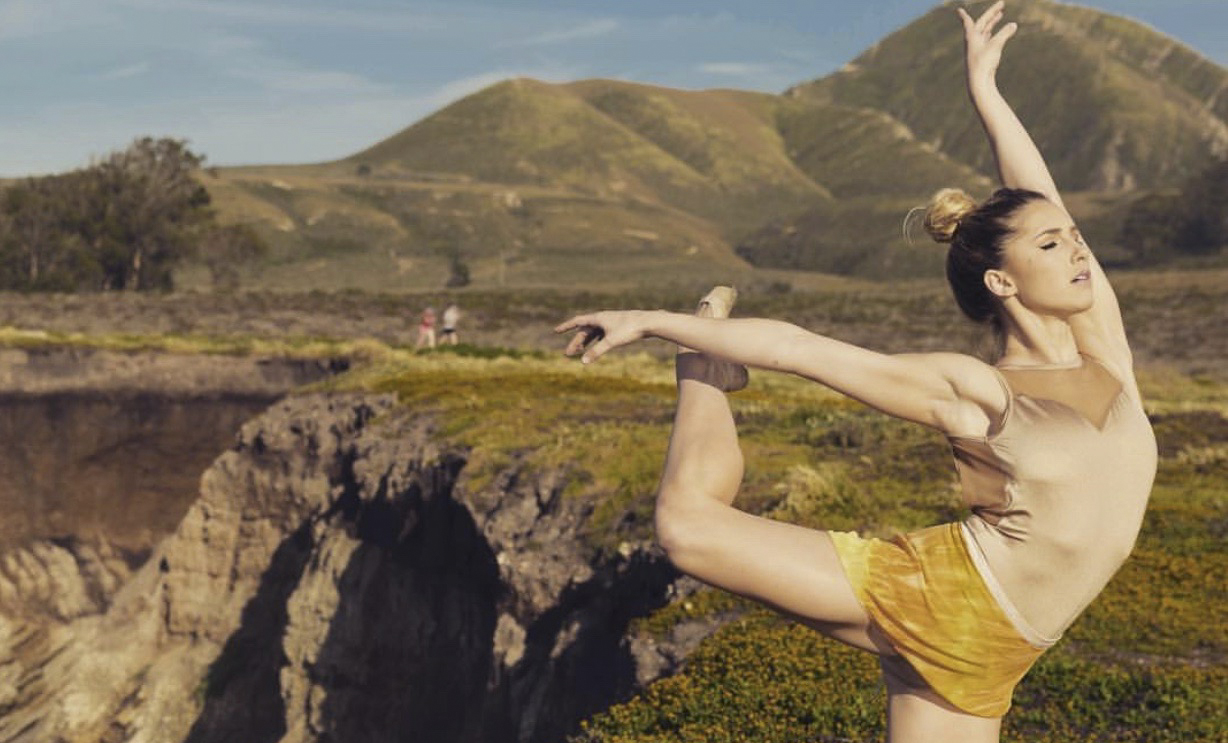 Tessa Dalke was excited to learn about her selection for "So You Think You Can Dance" while doing schoolwork in The Study at Hedrick.
Dalke, a rising second-year psychobiology student, appeared on the show's 15th season in the hopes of becoming America's Favorite Dancer. Though the contemporary dancer performed her last number on the season's sixth episode, Dalke said the opportunity, albeit competitive in nature, allowed her to appreciate dance more and create personal connections with the other contestants.
"It made me realize that there's so many different kinds of dance and so many different people who are involved with dance, no matter the style. It's so great, it brings people together even though the judges make us compete against each other," Dalke said.
After nearly eight months of not dancing since starting school at UCLA, Dalke applied to be part of "So You Think You Can Dance" by submitting her video audition in March. She said she felt bored focusing solely on school work and wanted to dance more. In March, the show's producers sent news to Dalke that she would audition in person at the Wallis Annenberg Center of Performing Arts in Beverly Hills.
"I was just getting a little bit bored at school honestly. It was my first year not dancing so I was just itching to dance. I couldn't let go of (dance) all the way," she said.
As part of the "So You Think You Can Dance" academy, Dalke said she and fellow dancers spent early mornings and late nights on set learning choreography for different dance styles from various choreographers, such as Travis Wall. Dalke's final number on the show was a group dance created by Hollywood choreographer Mandy Moore showcasing a range of dance styles from ballroom to contemporary.
Dalke leaped and extended her legs along with other contestants in her last attempt to impress the judges, who wanted to see Dalke feel more connected to her dancing, she said. Though she was shocked to learn the judges decided to end her "So You Think You Can Dance" journey following the group number, Dalke said she learned to enjoy her last moment on the show.
"It was surprising because I felt like I had done pretty well. … I thought I did what they asked me to do. It was a bummer, it carries you down a bit," Dalke said. "As long as I felt that I was doing the most that I could do then I felt good."
Though dancing in front of a nationwide audience led to exposure, Dalke said her favorite aspect of being on the show was meeting the other dancers. She met dancers who practice different dance styles and even spent time with contestants she looked up to while growing up, she said.
Rebecca Troyak, a rising fourth-year dance student at USC, was another competitor for the show's current season who said Dalke stood out from her first audition. Troyak said Dalke impressed her with incredible strength and control, which made her an immediate favorite for the judges. She and Dalke shared an instant bond, since they were both contemporary dancers, Troyak said.
"We spent all day together and you'd think being a competition it would be cutthroat competitive and full of jealousy but it was not like that at all," Troyak said. "What's awesome is that (Dalke) and I still talk a lot … thinking about how we'll meet up during game days or even how we'll collaborate in the future."
Rebekah Meinert, Dalke's dance teacher for more than seven years, said she was heartbroken and shocked upon learning that her student had been eliminated from the show. However, Meinert said seeing her student dance again meant everything. She said Dalke's early elimination was unfortunate since she would not see her student work with famed choreographers and further develop her dance skills. Additionally, Meinert said she is touched to see how Dalke has inspired fans and other dancers.
"People send her messages on social media saying how big of an inspiration she is to them, even if she did get out," Meinert said. "That's what it's all about, inspiring others."
Being on the show, Dalke said, was stressful but allowed her to make cherished connections. Even though she has no plans to audition for the show again, Dalke said she will not regret taking the chance to participate this year.

"The show brought us together and made us all realize how fun dancing is and how lucky we are to do it," she said.
Del Rosario is the 2018-2019 prime content editor. She was previously an A&E staff reporter.
Del Rosario is the 2018-2019 prime content editor. She was previously an A&E staff reporter.