Alumnus looks to expand portrayals of drag with new short film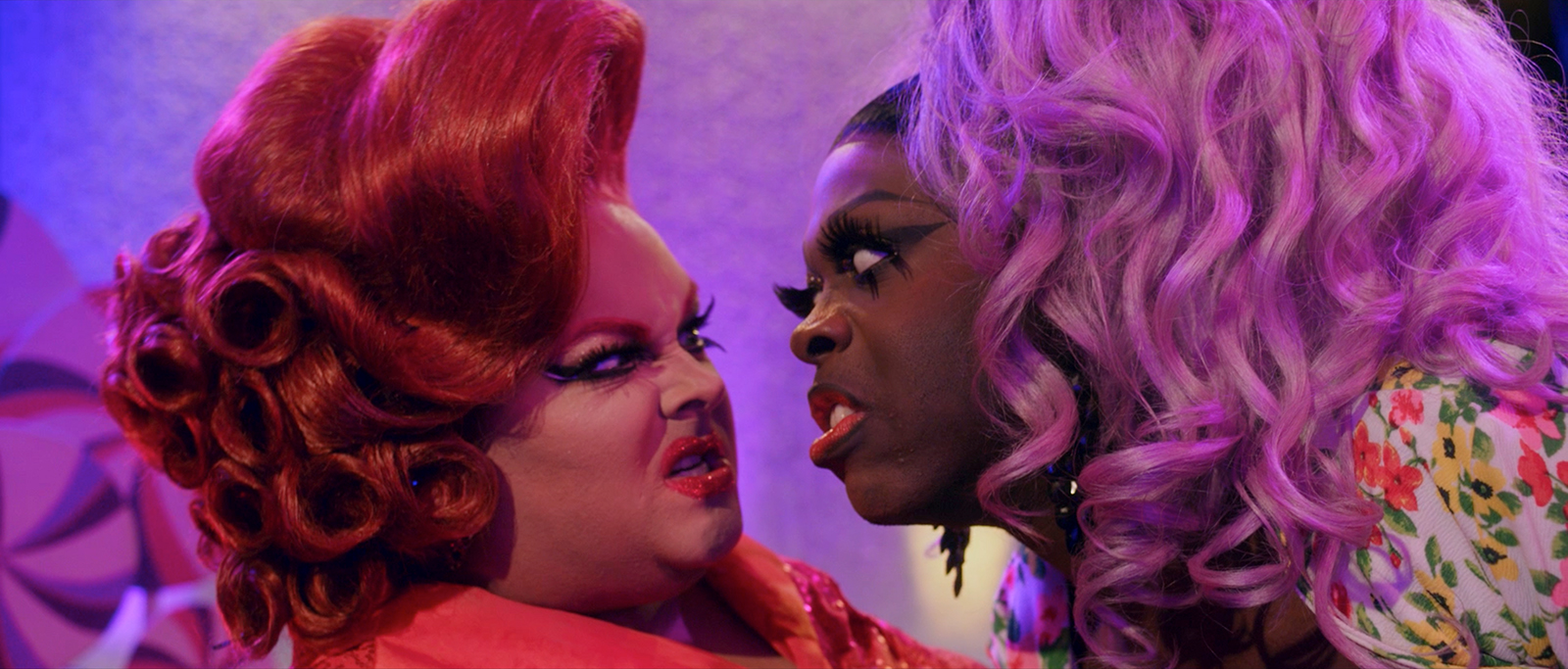 Drag queens Ginger Minj and Bob the Drag Queen star as Catastrawberry and Cocoa Fondue in the short film "The Cocoa Fondue Show," which goes behind the scenes of a fictional variety show.
(Courtesy of Andrew Arnold)
The Cocoa Fondue Show
Directors Guild of America
July 18
$15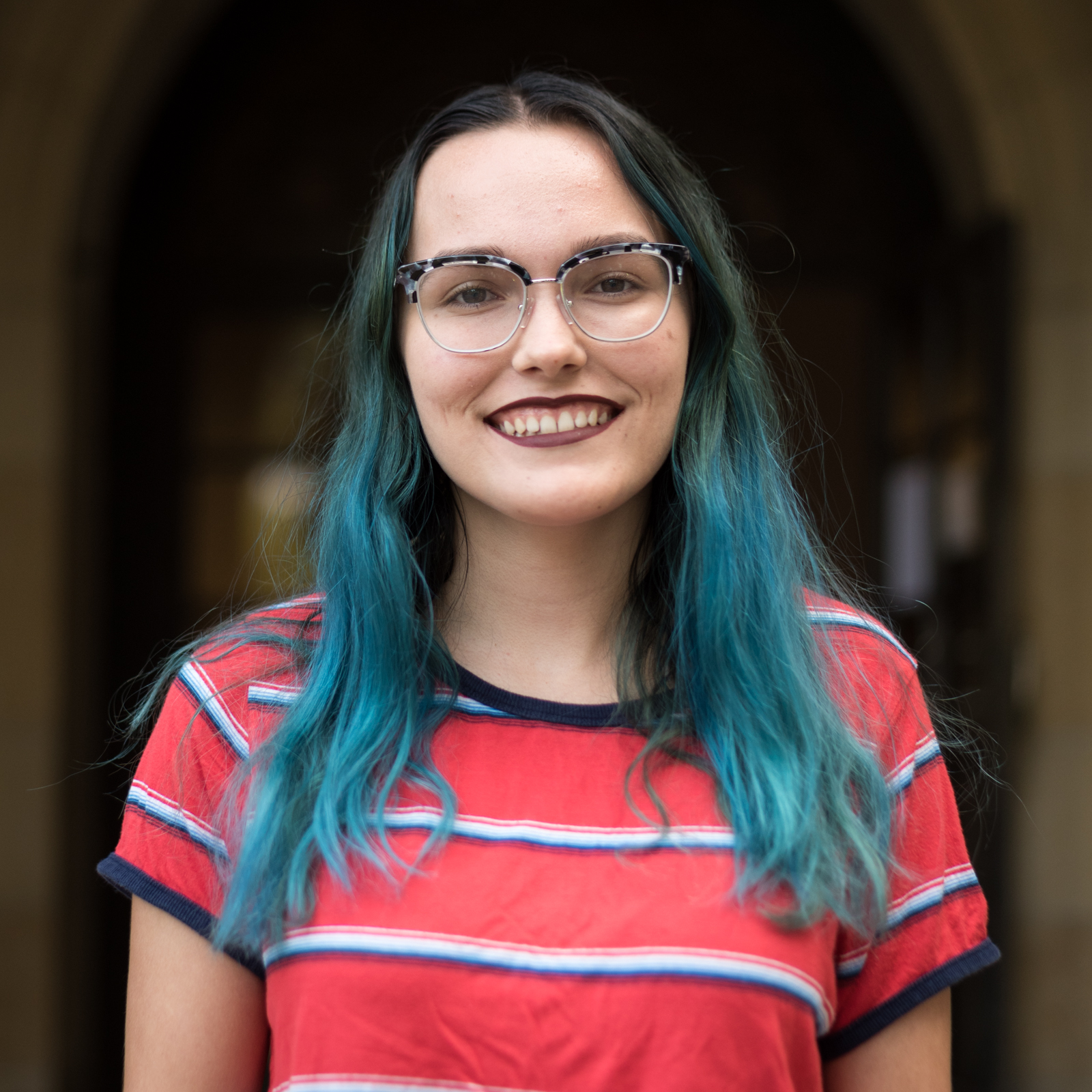 Drag and "30 Rock" blend to create "The Cocoa Fondue Show."
Inspired by the high profile drag queens on "RuPaul's Drag Race," alumnus Andrew Arnold's short film follows fictional starlet Cocoa Fondue as she sets out to create her own variety show. The short film will premiere July 16 at the New York Television Festival and July 18 at Outfest, a LGBTQ-centric film festival. The focus is mainly on the humor and drama of the plot, with drag serving as a method to enhance that aspect of the film, Arnold said. By using drag to tell the story, Arnold said he hopes to make drag more acceptable in genres beyond reality television.
"We're more interested in telling stories with drag queens, but not pointing at them and saying 'this is a drag queen,'" Arnold said. "I think there's a more clever way to do that."
"The Cocoa Fondue Show" takes the audience behind the scenes of a fictional variety show, which consists of multiple entertainment styles such as music and sketch comedy, Arnold said. Inspired by the female-led variety shows from the 1950s and 1960s, such as "The Judy Garland Show" and "The Martha Raye Show," producer Will Robelo said he and Arnold wanted to draw from the high levels of camp. They aimed to portray a contemporary version of the classic, theatrical variety shows, with the drag queens helping to modernize the genre, Arnold said.
Watching "RuPaul's Drag Race" aided Arnold and Robelo in choosing the performers for their film; their casting criteria included elements such as comedic timing, Robelo said. From "RuPaul's Drag Race," they cast Bob the Drag Queen, Ginger Minj and Manila Luzon. The film also stars well-established drag queen Jackie Beat and newcomer Anita Procedure. Arnold said they wanted to include a variety of drag queens to display the range of experience within the genre.
"We definitely want people to recognize that these are performers that have come out of this league of drag Olympics. We also want to differentiate ourselves; this is not a reality TV show about drag," Arnold said. "It's just using drag as a way to tell this crazy, funny story."
While most of the actors are drag queens, Arnold said their gender is never explicitly stated. The choice was intentional – Arnold wanted to expand how drag is portrayed in media. The actors play female characters and wear typical drag attire, but are not referred to as drag queens, breaking from the standard of drag-centric media, Arnold said. Using drag simply as a medium to enhance the drama and comedy of the film, rather than having it as the core focus, "The Cocoa Fondue Show" explores the presentation of drag in media outside of reality shows.
"I think drag for a long time has been a taboo art form. It's not easy for a man to put on women's clothes, at least socially it's not acceptable," Arnold said. "I feel like the reason why drag points to itself all the time is because it's trying to get the word out there that this is what they're doing."
UCLA alumna Vivian Rubio, who plays an assistant to the drag queens in the film, is the only main character who is not a drag queen, she said. Working with drag queens who emphasize typically feminine characteristics led her to focus on embracing her femininity, she said. When her co-stars were wearing their drag costumes, Rubio said they connected power and confidence with symbols of femininity, just as their characters did in the film.
"We live in a world where women are trying to have more of a masculine energy to be respected, to be powerful, to be demanding," Rubio said. "Being surrounded by drag queens who study what it is to be feminine and seductive and confident gives me that confidence."
Their confidence and varied skill sets have also aided drag queens in slowly breaking into other forms of media, Robelo said. RuPaul alumna Alaska Thunderfuck has released two pop albums and will star in the sixth "Sharknado" movie. In addition, Netflix recently picked up a scripted comedy show by RuPaul called "AJ and the Queen." Drag queens must be skilled in multiple areas, such as makeup, costumes and comedy, allowing them to expand into other media, and "The Cocoa Fondue Show" highlights such skills, Robelo said.
"(Drag queens are) underground artists and are masters of all kinds of trades," Robelo said. "Working with well-rounded artists like drag queens inspired us to work with performers like that."
Though the short film is currently a stand-alone piece, Arnold said he and Robelo want to further explore the idea and develop it into a series similar to "30 Rock," which goes behind the scenes of a sketch comedy show. If pursued further, "The Cocoa Fondue Show" would continue to delve into the making of a variety show, Arnold said. In doing so, Robelo said they want to exhibit the ways drag can exist beyond reality television.
"Drag can be molded into all different types of mediums and artistry. Like RuPaul says, 'We're all born naked and the rest is drag,'" Robelo said. "Sometimes comedy is the best way to deliver that message."
Snyder is the Arts & Entertainment editor. She was previously the Theater|Film|Television editor.
Snyder is the Arts & Entertainment editor. She was previously the Theater|Film|Television editor.