On facing the enormity of the world and learning to embrace each moment -30-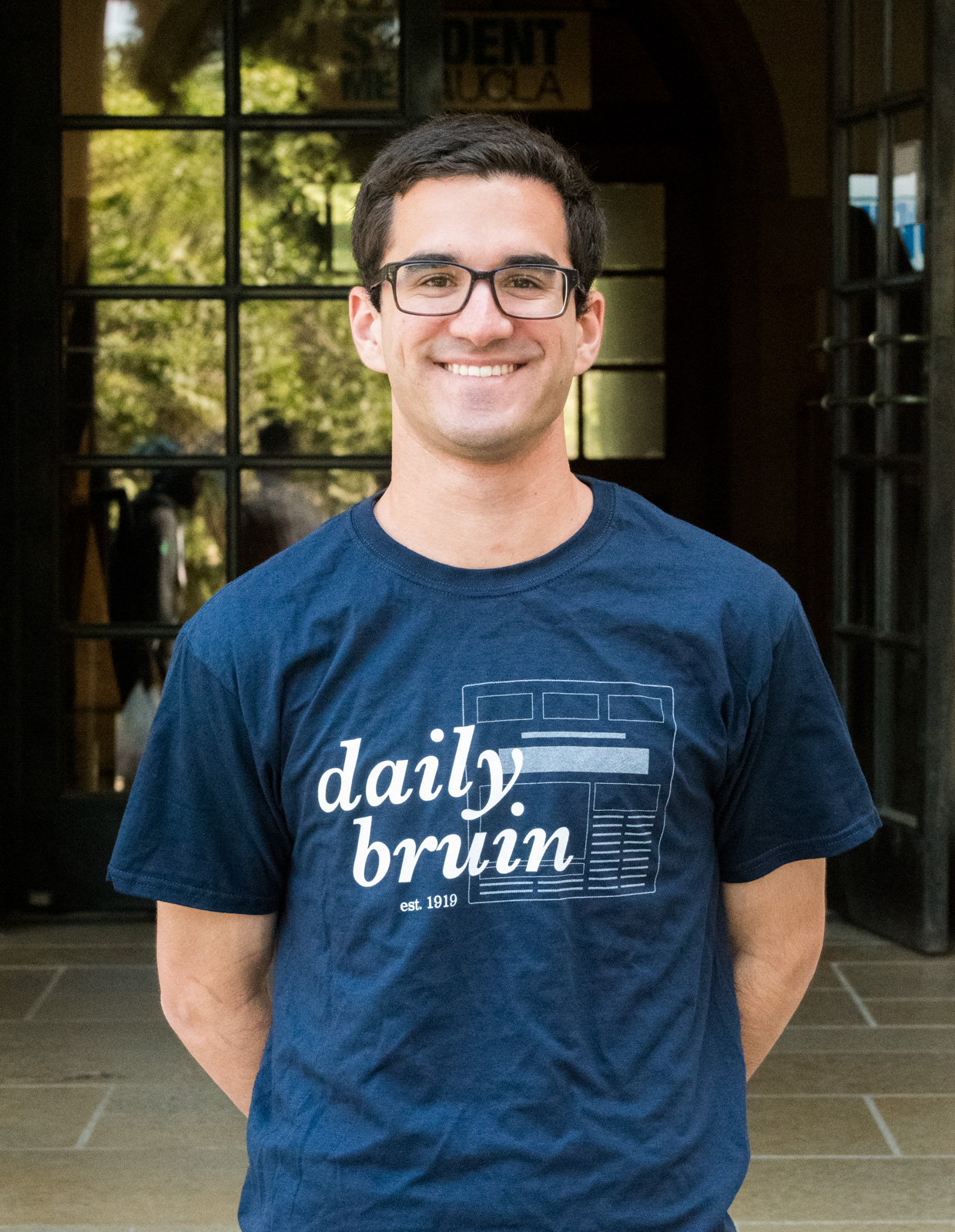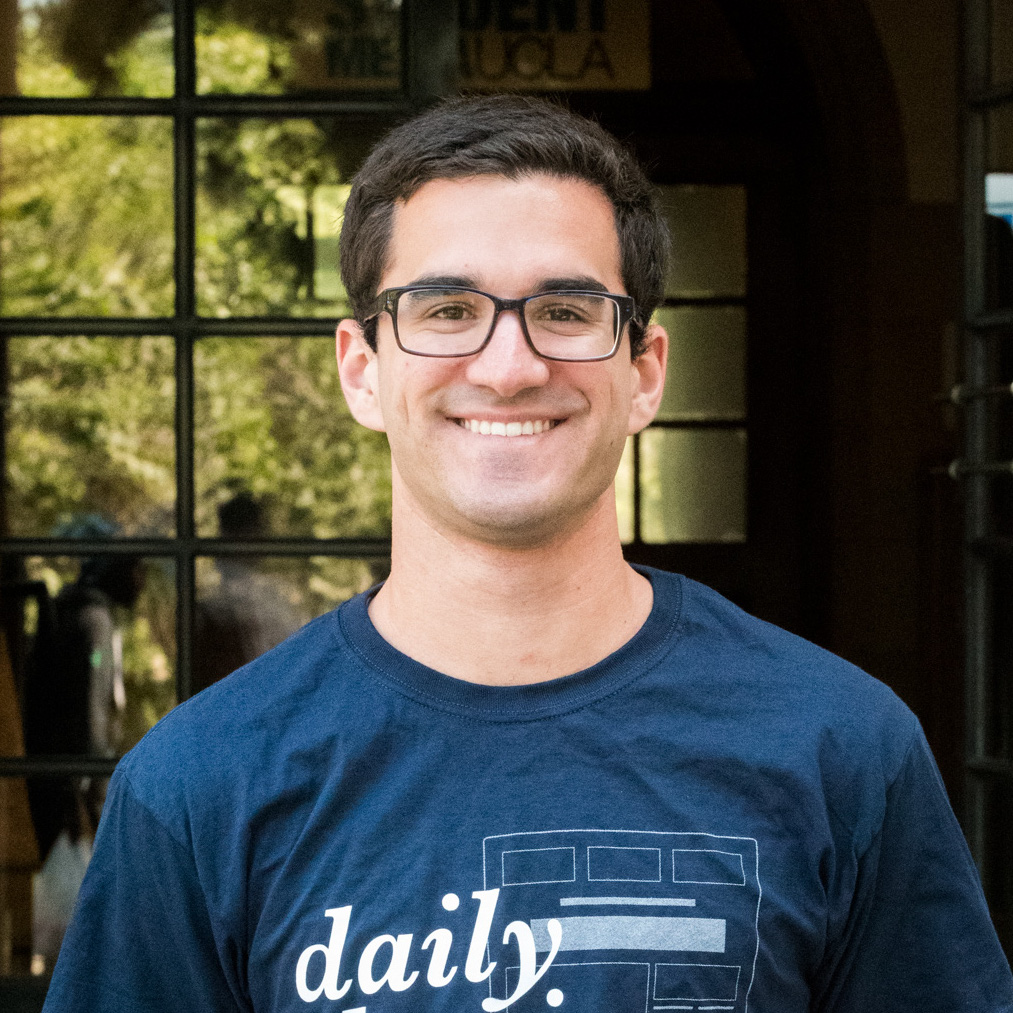 When I interviewed with the Daily Bruin as a senior last fall, my editors asked why I wanted to join the paper.
I didn't join because I wanted to become an editor or eventually cover UCLA basketball – there simply wasn't enough time.
I joined because of something my alumni mentor, John, told me when I was a first year. At the time, I was considering whether I should apply for a leadership role in a prominent campus club. I told him it would be a great opportunity to network and build my resume.
"Does it sound like fun?" John asked.
I admitted it didn't.
John told me there were too many opportunities at UCLA to choose based on resume-building. Instead, he said, I should spend my time doing things that interested me.
I've tried my best to apply the "John metric" to my decisions ever since then.
If one thing is crystal clear to me as I end my time as a Bruin, it's that we shouldn't just nod our heads when older people tell us time flies by. We should listen, thank them for the reminder and act accordingly.
For me, that means holding myself accountable for the things I want to do. I too easily sink into the comfortableness of routine – homework, evening run, "The West Wing" episode, homework – and forget to put in the effort to try new things.
I learned to set calendar reminders for myself and make the time. Attend a Bruin Film Society meeting. Go to Santa Monica. Organize an ultimate Frisbee game. Host a movie night.
Obviously, it's harder to apply the "John metric" to bigger decisions, and sacrifices are often necessary. So many people told me I should study abroad, but after looking into it, I thought it more fun to stay in Los Angeles and intern at an exciting company. Instead of writing a thesis for my English major, I chose to keep my second major, statistics, and finish the double major in four years – a goal I set when I came to UCLA.
As a second year, when I could have been pursuing positions related to consulting or entertainment, I instead accepted a job with the UCLA Library. That job allowed me to work as an embedded inquiry specialist and return to the freshman cluster class, Evolution of the Cosmos and Life, that had been so influential during my first year on campus.
One of the main subjects of that class was time.
We learned about space-time, and how perspective shifts things we often believe are fixed. Our lectures touched on topics such as pseudoscience and superstition, the origin and death of the universe and how the sun will eventually consume the earth.
The universe will go on without us – that much is clear. But doesn't that make our time more valuable?
There's certainly something about dwindling time that adds a tinge of significance to our actions and wakes us up to the importance of our moments. I'm learning that again as I approach my final week at UCLA.
Thanks to more sage advice from John, I arranged my quarters so that my last had a light workload. In my spare time this quarter, I've had coffee with more friends than I saw in the previous two quarters combined. My roommate even made a "college bucket list" of things we want to do together before the apartment splits up.
The result? I've seen and done a lot in my four years here – I met my favorite director, campaigned for a candidate I believed in, watched my Cubs win the World Series – but this last quarter has been the most special.
All of this is not to say we should avoid unappealing obligations. There is obviously a balance we need to strike between completing necessary tasks and capitalizing on the time available to us.
Neither am I arguing that choices have clear answers in the moment, or that all of us are lucky enough to devote time to having fun.
I'm saying we should truly face our own mortality, and think more about how we balance our lives before the series of moments – which we too often write off, only to be nostalgic about later – runs out.
These may be cliches, but we should pay attention to them. Join the club – or newspaper – you've always wanted to join, even if it doesn't align with your career goals. Get dinner with the friend you always promise to meet for dinner. Instead of Birding to campus, walk. Look around.
And yes, it feels odd to talk about time like I have any grasp on it. I'm 22. My dad, I'm sure, will read this and think, "Wait until you're 50."
He's right. The most uncomfortable and rewarding thing I've learned from college is that I don't know as much about myself as I thought I did. I won't be surprised if that trend continues.
But I know this: if I'm not appreciating my moments now, when can I?
Versaci was a Sports contributor 2017-2018.
Versaci joined the Bruin as a senior in 2017 and contributed until he graduated in 2018. He spent time on the cross country, men's golf and women's golf beats.
Versaci joined the Bruin as a senior in 2017 and contributed until he graduated in 2018. He spent time on the cross country, men's golf and women's golf beats.